Tommy Caldwell and Alex Honnold MasterClass review synopsis
What you'll learn: A snapshot of all things climbing, this MasterClass gives you the foundational knowledge you need to pursue rock climbing from two of the world's most elite rock climbers.
How long does the Alex Honnold and Tommy Caldwell MasterClass take? 1 hour and 47 minutes.
Similar courses: Robin Arzón Teaches Mental Strength, Tony Hawk Teaches Skateboarding, Simone Biles Teaches Gymnastics Fundamentals, Steph Curry Teaches Basketball, Ron Finley Teaches Gardening
Do I recommend Tommy Caldwell and Alex Honnold's MasterClass? I'd recommend this MasterClass to beginner climbers who want to understand the best practices of climbing. It's too basic for intermediate or experienced climbers.
This MasterClass covers all the basic principles and best practices of the three different types of rock climbing: bouldering, sport climbing, and traditional (trad) climbing.
Having done some climbing in the past, I was pretty excited to see what Alex and Tommy had to share. With so many accomplishments, including the 2018 hit movie Free Solo under their belts, they have a wealth of knowledge about climbing and the ability to present it well on camera.
"As a climber, you're personally faced with failure constantly because you're always pushing yourself to your limit."

Alex Honnold
The MasterClass didn't quite live up to my expectations.
This MasterClass is relatively short and basic, clearly aimed at climbers who are just starting. But even then, it felt like it lacked some necessary information for mastering climbing both indoors and outdoors.
The workbook helps, but it doesn't completely cover all areas needed to master climbing. For example, it lacks details like how to clip into bolts when lead climbing or place the different types of trad gear.
Perhaps this is only something you can truly learn in person, and maybe there are some liability issues at play, but it would've been great to have more depth in some of the classes.
Having said that, watching Alex and Tommy talk about climbing was a treat. Their friendship shines through (I often found myself laughing along to their inside jokes), and they're so passionate about climbing. At the end of the course, I was itching to get on some rock.
And that's the real purpose of this MasterClass. To get you out and climbing, even if you've never done so before.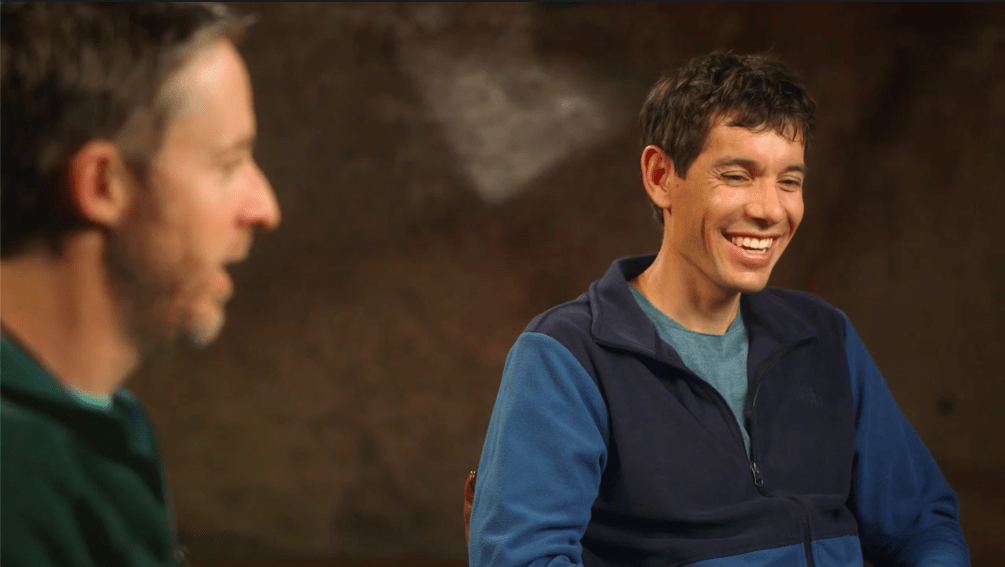 In this MasterClass review, I'll break down the ins and outs of what's included, how much it'll cost you, and whether it's worth your money.
Disclosure: In the interest of full transparency, Codeless uses affiliate links in our MasterClass reviews to cover our site's costs.
Our Verdict
If climbing is only one of many interests and hobbies, this Masterclass is the perfect option to keep you learning and evolving.
Tommy Caldwell and Alex Honnold MasterClass
Learn the basic principles of rock climbing
PROS
Engaging, experienced, and passionate instructors
Actual footage of Tommy and Alex climbing
Insight into their epic adventures
CONS
Lacking information that could help beginners start climbing — likely because they don't want beginners to go out and climb alone
No explanation of the climbing grade system
Short course length
In this MasterClass review, you'll learn:
A few frequently-asked questions…
Let's start by covering some of the most popular questions about this course.
Do I need a subscription to access this course?
Yes, you need a MasterClass subscription to take this course. Prices start at $180 for the year, with access to the entire MasterClass library. Read our extensive review on the different MasterClass courses.
How long is the MasterClass?
The video lessons amount to 1 hour and 47 minutes.
Does MasterClass have a cancellation policy?
Yes, you can cancel at any time. If you cancel within the first 30 days of your subscription, you get a full refund.
Is the Tommy Caldwell and Alex Honnold MasterClass worth it?
To understand the theory behind climbing techniques and best practices, this class is worth it. If you already have climbing experience and are looking for a detailed breakdown of how to improve your climbing, this might not be for you.
Take a look at this MasterClass review.
About Alex Honnold
Alex Honnold is a professional rock climber best known for his daring and audacious free solo climbs.
He was the focus of a documentary film, Free Solo, in which he climbs El Capitan in Yosemite National Park without any gear or climbing equipment. He's currently the only climber on earth to have done this.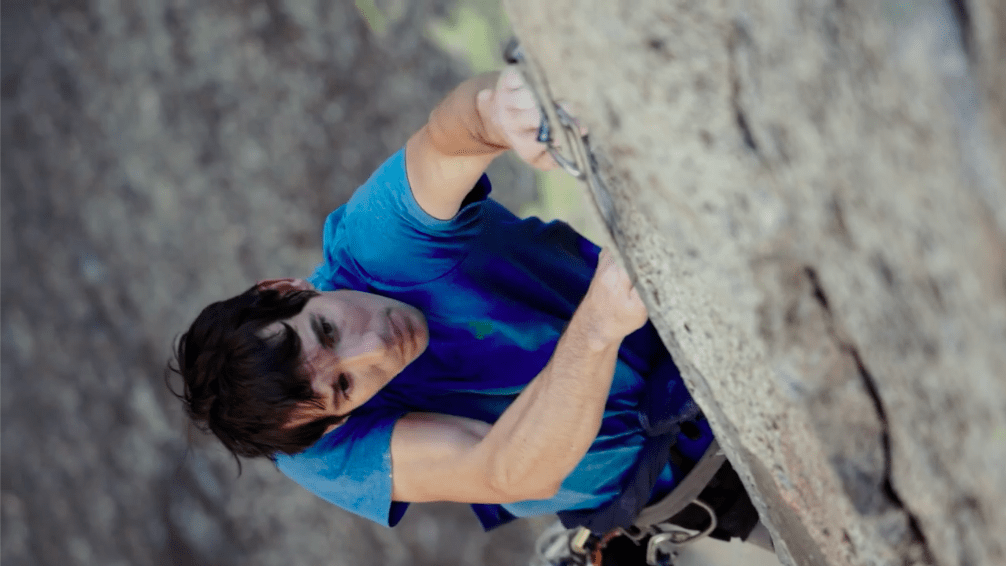 It was the culmination of over 30 years dedicated to climbing — living in a van since 2007 to travel and climb new walls every day.
As you might have guessed, Alex has an exceptionally high tolerance for fear. In Free Solo, an MRI reveals that Alex's brain doesn't respond to fear in the same way as most people. He has little neurological response at all when shown shocking or fear-inducing images.
In addition to his climbing feats, Honnold also created The Honnold Foundation, a non-profit that funds organizations that advance solar energy access worldwide.
About Tommy Caldwell
Tommy Caldwell has been climbing since he was three years old. Today, he's one of the world's most accomplished big-wall climbers.
Arguably his biggest achievement was completing the first free climb of the Dawn Wall of El Capitan with climber Kevin Jorgeson in 2015. It took the duo six years of planning to complete the 19-day ascent, covered in the documentary film The Dawn Wall.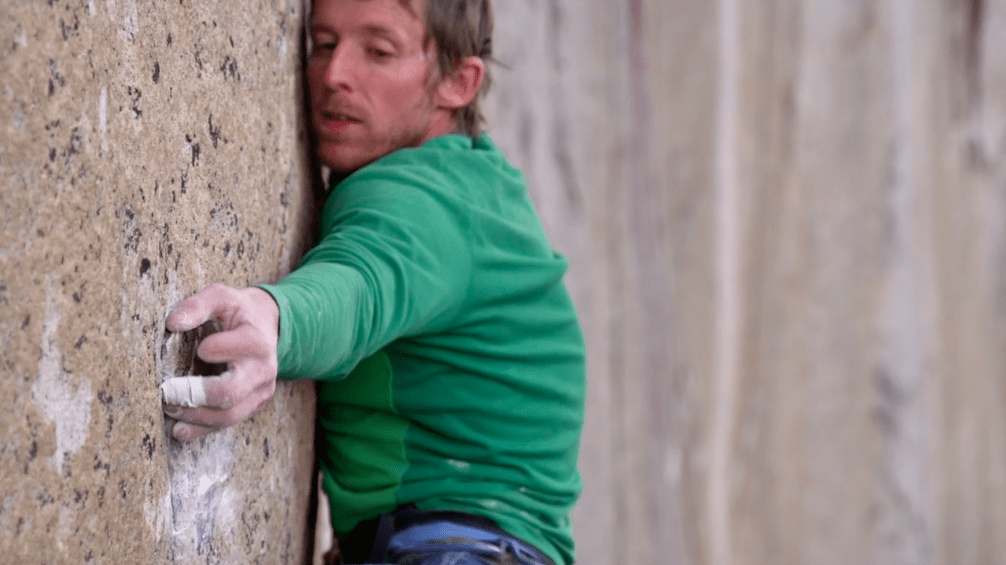 Caldwell also has some pretty intense life stories.
In August 2000, Caldwell and three other climbers were taken hostage by rebels during a climbing trip in Kyrgyzstan. Caldwell pushed a lone soldier off a cliff so the group could escape.
And it doesn't end there. In 2001, Caldwell accidentally sawed off his left index finger, which you might have noticed from the above image.
But it's safe to say the accident didn't stop him from getting back on the wall. He learned how to climb without a finger, and today, he's one of the best climbers in the world.
"When I thought I might lose climbing, I wanted nothing more than to keep it as part of my life."

Tommy Caldwell
How much does Tommy Caldwell and Alex Honnold's MasterClass cost?
You can't access this MasterClass as a standalone course. Instead, you need to sign up for a MasterClass subscription.
There are three pricing options to choose from: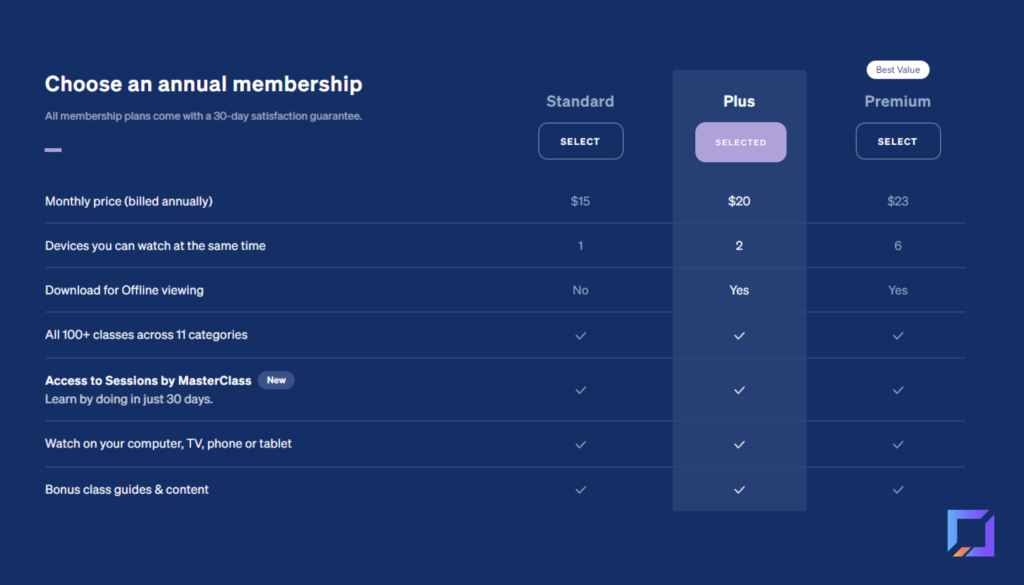 Standard
Cost: $15 per month billed annually
With this level, you have access to all MasterClasses and can watch them on one device at a time. Every class comes with a supplementary workbook and access to a members-only community forum.
Plus
Cost: $20 per month billed annually
This level includes everything from the Standard plan. You can also access classes on two devices simultaneously and download videos for offline viewing on an iOS device.
Premium
Cost: $23 per month billed annually
Premium members get everything from the Plus Plan, along with the option to watch classes on six simultaneous devices.
The good news is that signing up for any of these memberships gives you access to the entire MasterClass library of over 100 courses across 11 different categories.
And remember — if you sign up and change your mind, you can get a full refund if you cancel within 30 days.
Find out more about MasterClass pricing.
What's included in the Tommy Caldwell and Alex Honnold MasterClass?
Runtime: 1 hour and 47 minutes
Course Value: 3.5 out of 5
Lessons: 14
Supplementary materials: Additional workbook
Supplementary workbook
The supplementary workbook is 46 pages long and expands on what Alex and Tommy teach in the MasterClass.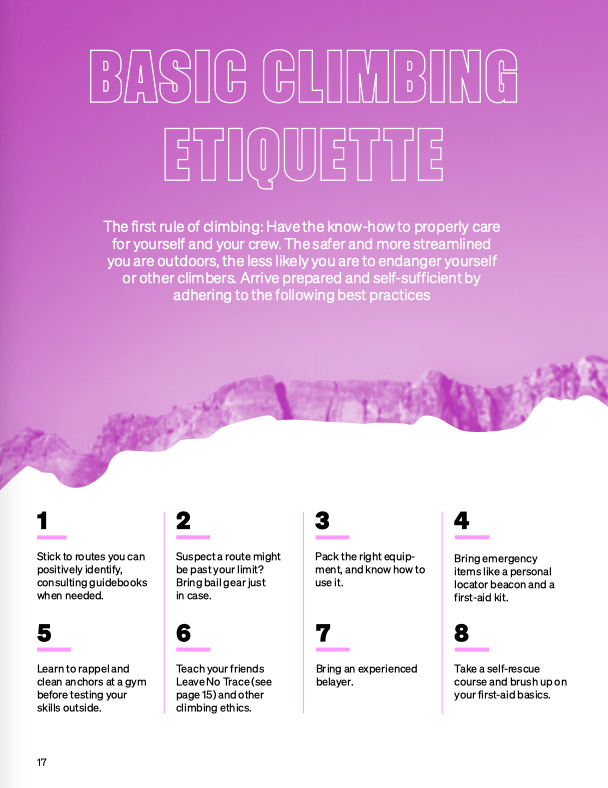 However, it's lacking in some depth and detail.
It covers environmentalism, respecting indigenous and private lands, and some of the biggest climbs on earth. It's interesting, but I was hoping for more information about specific climbing techniques.
The MasterClass Hub
The MasterClass Hub is an online forum where users can share information and ask questions about specific courses.
Honnold and Caldwell's Hub isn't chock full of questions and information. There are a few discussions and talking points posted from MasterClass, but not many from actual users.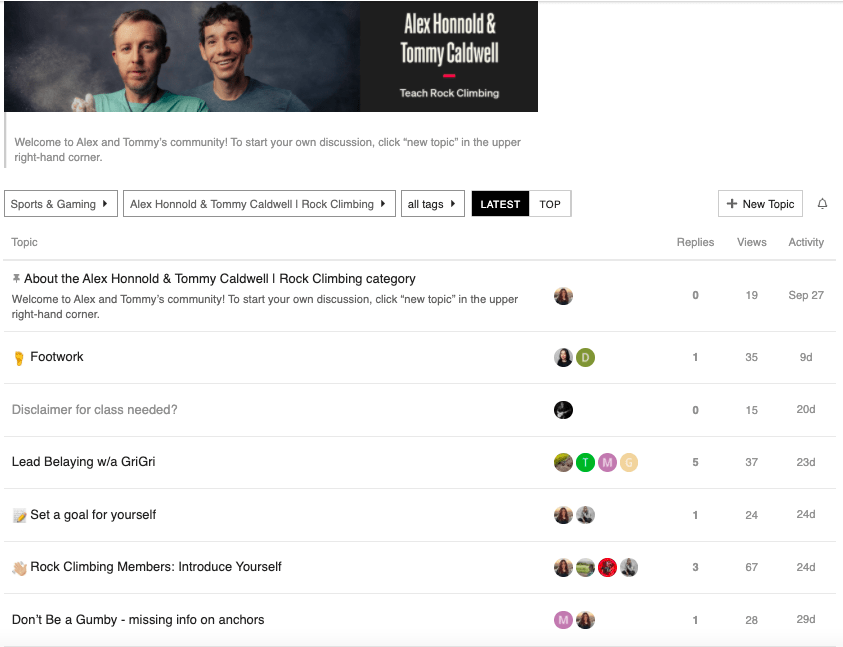 Most of the responses tend to be people asking for additional information about areas the MasterClass didn't cover.
A complete breakdown of the Tommy Caldwell and Alex Honnold MasterClass curriculum
This course is broken down into 14 video lessons. Here's what each lesson involves:
Curriculum:
Meet Your Instructor
Don't Be a Gumby
Learning the Ropes
Redefining Limits: El Capitan
Footwork
Climbing Holds
Balance and Movement
Crack Climbing
Achieving Flow: The Nose Speed Record
Taking it Outdoors: Bouldering
Adversity Training: The Fitz Traverse
Taking it Outdoors: Sport Climbing
Taking it Outdoors: Trad Climbing
Leave No Trace
Course summary:
From the get-go, this Masterclass is pretty immersive. We get to see some epic shots of the duo climbing some of their most notable climbs, and their friendship is apparent right away.
After learning a little more about their background in climbing, we start to look at the different types of climbing and the equipment you'll need.
Here's what they cover:
Sport climbing (sometimes known as lead climbing)
Trad climbing (short for traditional climbing)
Bouldering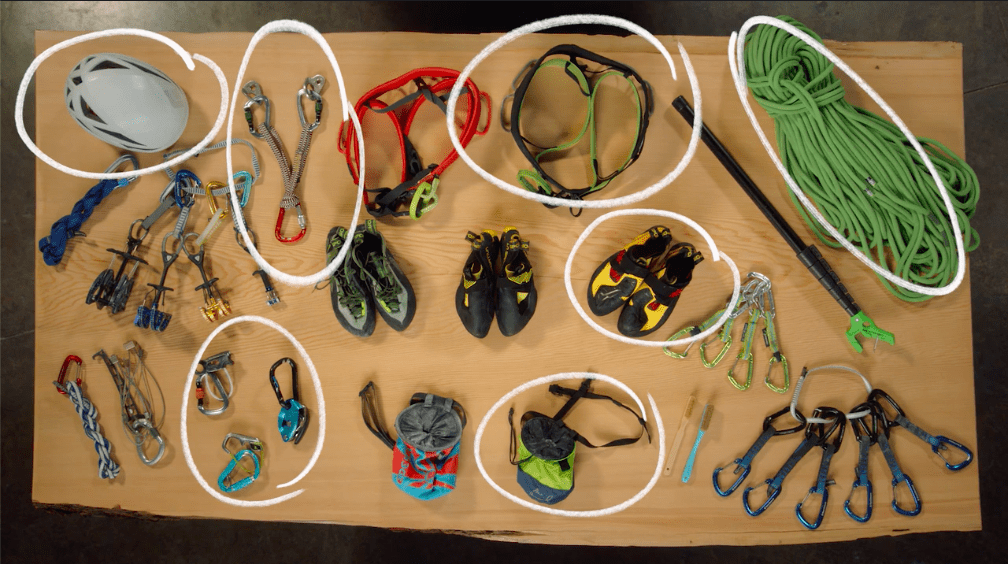 We also get some demonstrations from Caldwell and Honnold.
Honnold shows us how to make a figure 8 knot and tie yourself into a harness, while Caldwell talks us through how to use an assisted belay device (known as a GriGri).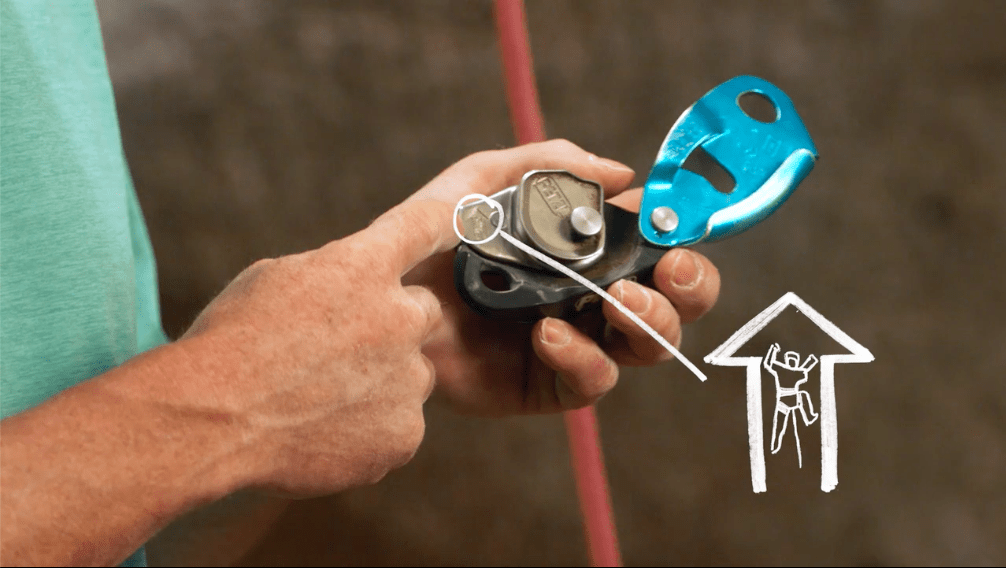 Footwork
Caldwell takes the lead on this section, emphasizing the importance of footwork in climbing.
Simply put, Caldwell says that if you don't focus on your footwork, your ability to climb will be restricted.
He outlines all of the footwork techniques you can use while climbing, which includes the following:
Edging
Backstepping
Smearing
Toe hooking
Heel hooking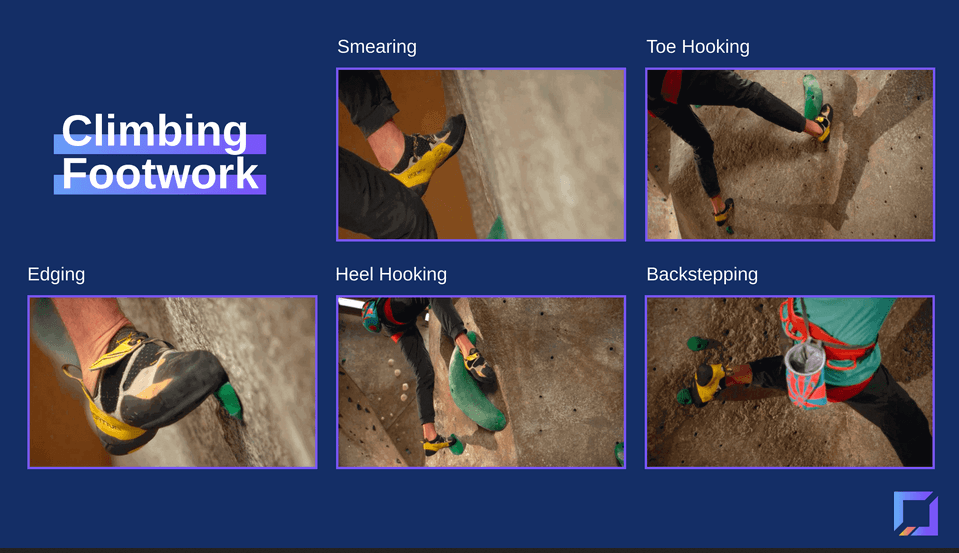 Whatever technique you use, his advice is always to place your feet precisely and quietly. If you're thumping on the wall, you're not climbing well.
Climbing holds
In this section, Honnold takes us through the different types of climbing holds, including pockets, slopers, jugs, and underclings.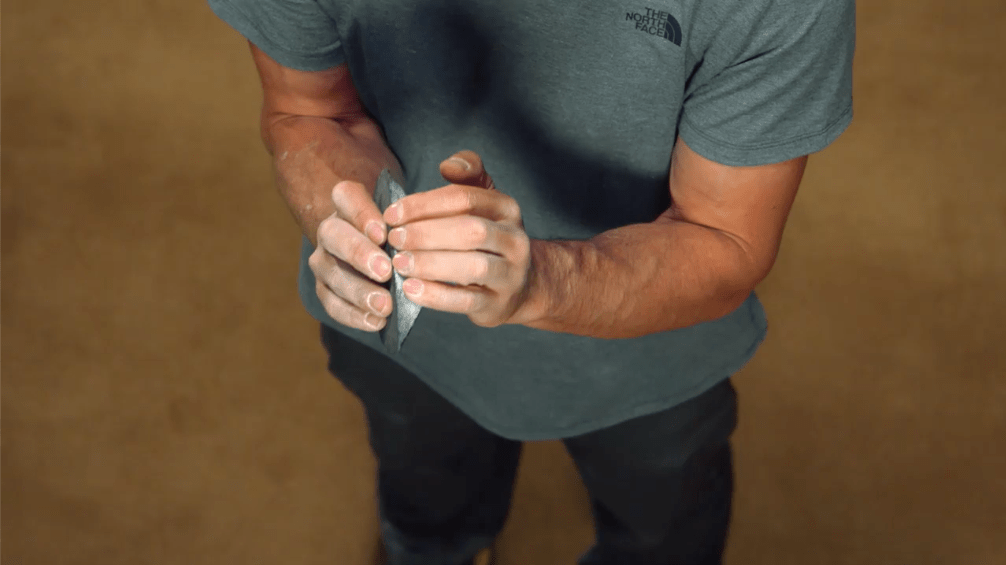 Honnold talks about how to use different hand positioning and arm techniques depending on the holds you're using. Ultimately, the aim is to minimize as much pulling as you can to conserve energy and reduce the risk of injury.
Crack climbing
Crack climbing is pretty much what it sounds like – climbing up a crack. This style of climbing requires different techniques to face climbing (where you use holds on the face of the wall).
Honnold talks us through hand jamming, foot jamming, finger jamming, and fist jamming. Yes, there's a lot of jamming when it comes to crack climbing.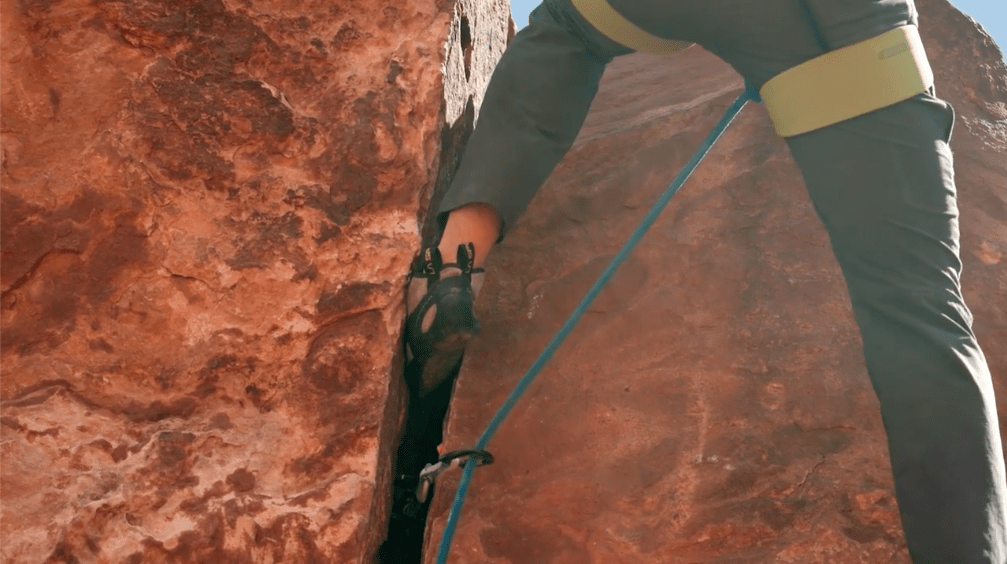 Honnold is also open about the fact that crack climbing can be painful. Jamming your body parts into giant cracks can scuff you a little bit, but it's all part of the process. Be careful with your placements, and you'll find it a lot more comfortable.
Outdoor climbing
Honnold and Caldwell now take us into the real world of outdoor climbing.
First, we look at bouldering. The duo explains that bouldering requires more precise and efficient movements as the climbs are often shorter and require more strength to complete.
We get to see them both climb a boulder to see this for ourselves.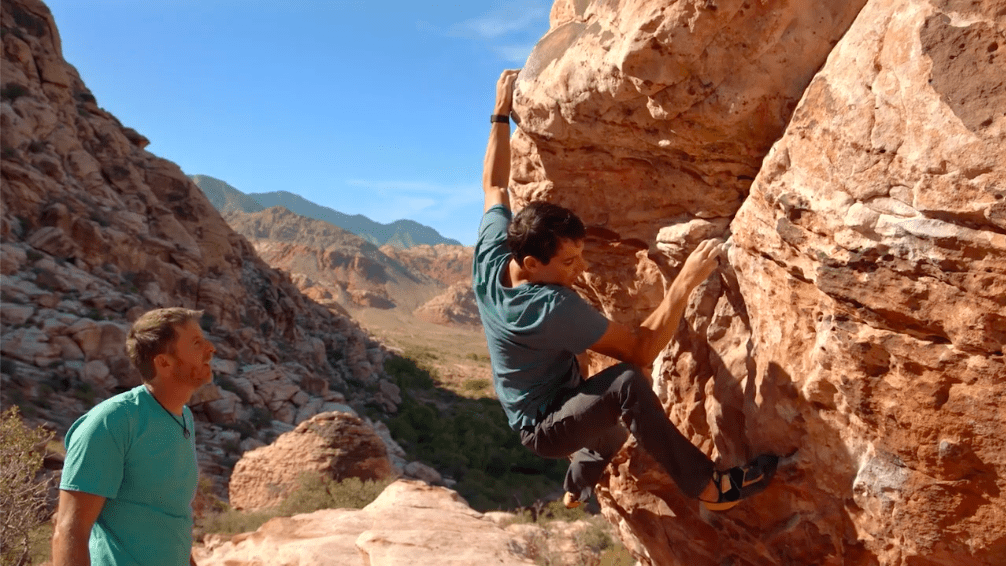 We also learn about the role of a spotter to help safe landings and how to use and place bouldering pads.
For sport and trad climbing, we get a voiceover play-by-play of Caldwell and Honnold each completing a climb. Both climbers give tips and advice as they talk us through their routes, such as where to take rests and the importance of having a solid stance when you clip into a quickdraw on a sport climbing route.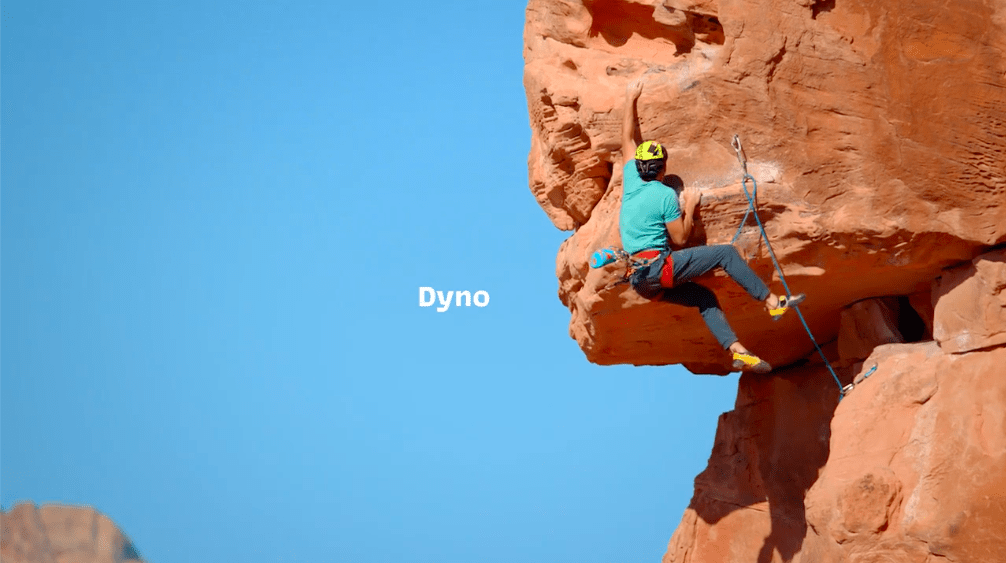 The videos also point out specific types of holds and moves that we've covered previously in the course to solidify what we've learned.
What I learned
For a short MasterClass, it included a lot of crucial information about climbing. Here are some of my main takeaways.
6 takeaways from this MasterClass
1. Climbing can improve other aspects of your life
Honnold says that some aspects of climbing apply to everyday life, such as dealing with fear or overcoming a problem. These skills are transferable to all aspects of your life.
2. It's not just about the arms
Despite what you might think, climbing isn't just about pulling yourself up the wall with your arms. Good footwork is key to climbing effectively and efficiently, allowing your legs to be the driving force that pushes you up the wall. Your arms are then left to keep you balanced and guide your direction.
3. Using the right gear is important
Using the right gear for the right type of climbing is essential for your performance and your safety. Make sure you understand what equipment you need, how to use it, and when to use it.
4. Climbing will probably hurt, but that's okay
As a beginner, climbing is going to hurt. Your feet will hurt from the climbing shoes, your hands will be sore from the rough holds, and crack climbing will tear up the skin on your arms and legs.
It's not a comfortable sport, but keep persevering, and things will get easier.
5. Open communication with your partner is vital
When you're climbing, your belay partner is your safety net. If communication isn't clear, things can go wrong. Be open with each other and make sure you're always on the same page.
6. Failure is a normal part of climbing (and life)
Everyone fails when they climb. It's inevitable. Even professionals like Honnold and Caldwell fail. Do you think they got the speed record for The Nose on the first try? No. It takes practice, and sometimes that means failing until you get it right.
Just make sure to set up your safety equipment correctly, so you can fail safely.
Explore the full MasterClass library.
Memorable quotes from this MasterClass
"Climbing helps put the rest of life in perspective."

Alex Honnold, Lesson 1: Meet your Instructor
"Different styles of climbing require different pieces of equipment, and it's important to know which gear you need for which type of climbing you're doing."

Alex Honnold, Lesson 2: Don't be a Gumby
"The fundamental pieces of gear that basically every climber should have are shoes, harness, and a chalk bag."

Tommy Caldwell, Lesson 2: Don't be a Gumby
"Falling is an incredibly important part of climbing."

Alex Honnold, Lesson 3: Learning the ropes
"Ladders have rungs, but you don't do a series of pull-ups to get up a ladder. Climbing is exactly the same. You want to drive with your feet and use your arms more for balance and guidance."

Tommy Caldwell, Lesson 5: Footwork
"It all looks horrendously uncomfortable. But, uh… you get used to it."

Alex Honnold, Lesson 8: Crack Climbing
"Bouldering is typically more intense movements and more focus on the minutiae of the movement."

Alex Honnold, Lesson 10: Taking it Outdoors: Bouldering
"98% of bouldering is just falling off."

Tommy Caldwell, Lesson 10: Taking it Outdoors: Bouldering
"When you leave the place that you're climbing, it should be in the same state as when you arrived."

Alex Honnold, Lesson 13: Taking It Outdoors: Trad Climbing
Tommy Caldwell and Alex Honnold MasterClass pros and cons
Although there were a lot of key takeaways and useful insights from this MasterClass, there was some room for improvement.
Take a look at these pros and cons to see for yourself.
Pros
Engaging, experienced, and passionate instructors
Actual footage of Tommy and Alex climbing
Insight into their epic adventures
Cons
Lacking information that could help beginners start climbing — likely because they don't want beginners to go out and climb alone
No explanation of the climbing grade system
Short course length
Do I recommend this MasterClass?
I'd only recommend this course to beginner climbers who want to better understand the basic principles and best practices of climbing. I wouldn't recommend the course for intermediate climbers.
The great thing about MasterClass is that you also get access to other courses, like Tony Hawk on Skateboarding and Simone Biles on Gymnastics Fundamentals.
So if climbing is only one of many interests and hobbies, it's the perfect option to keep you learning and evolving.