Brand awareness explains how memorable, familiar, and recognizable a brand is to its consumers. Companies usually run various marketing campaigns to improve the extent to which the customers know their brand. It's a powerful strategy that encourages customers to build an instinctive preference towards a product or a brand.
Establishing strong brand recognition is the key to building brand trust and generating sales. Although brand awareness is not a direct metric that can help measure the likeliness or recognition of a brand among the target audience, it carries immense value.
One of the top benefits of brand awareness is that it keeps the brand on the top of the mind of existing customers and potential buyers. It builds your brand equity, customer loyalty, sales figures while improving the word of mouth marketing.
You can use multiple practical ways to increase your brand awareness across the target audiences. Whatever method you adopt, you will have to be consistent in your marketing strategy to make your campaign a success.
Whatever method you select to reach your target audience for increasing brand awareness, always keep in mind the emotions and sentiments of your customers. You must always emphasize engaging your customers with your brand by highlighting all the benefits that your product can serve to its buyers.
Let's have a look at some of the most proven ways to raise brand awareness.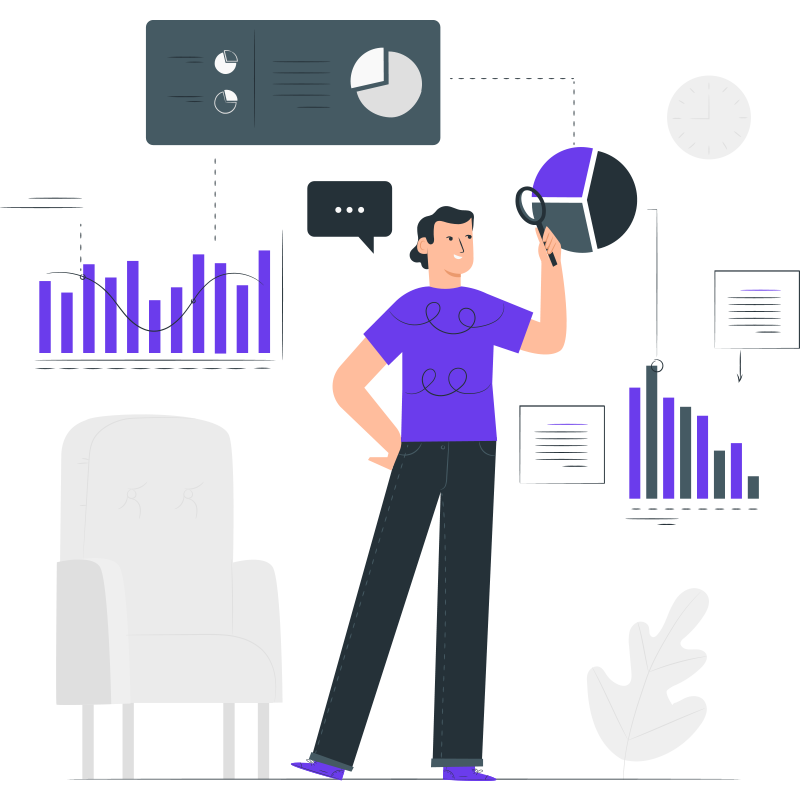 Get long-term ROI.
We help you grow through expertise, strategy, and the best content on the web.
1. Improve customer service
When brand awareness is the goal, companies often spend big budgets on building powerful marketing campaigns and running them successfully. But in the continuous chase to achieve their goals, companies often forget the long-term and less costly ways to meet their business goals – consistent brand engagement and strong customer support.
Customer engagement is one of the best strategies to increase brand awareness. At each successful customer service event, you can ask your clients for a review, which you will publish on social media channels. One review will be read by many others, leaving a positive impact and an opportunity to gain more leads and potential customers.
If your consumers leave poor reviews on your company profile because of order troubles, you may communicate with them via social media to address the issue or correct the misconception. This might persuade your clients to change their unfavorable review to a positive one. It is common for your consumers to reach out to you on social media before writing a bad review. Businesses and organizations that do not perceive social media as a medium for assisting consumers frequently do not get customer communications since many client messages slip between the gaps.
Solutions for business, such as customer service software, enable your company to optimize customer communication operations on social networks as well, removing the need for device and account monitoring by centralizing all communications. This way, you won't miss any social media messages and will be able to eradicate unfavorable evaluations and, most importantly, client unhappiness. Businesses can also streamline their customer service department by using a virtual phone number app. These apps can get local numbers in any area code, which helps you establish a local presence. More numbers also mean freer phone lines, reducing helpline wait times. If you're short on budget, AI customer support can handle simple queries and direct more complex ones to live agents.
Always keep in mind that a delighted customer is a loyal customer. Good reviews from your customers will directly or indirectly improve your brand's awareness to a wider extent. If you are currently exploring customer service options, a contact center comparison could be beneficial in identifying the most suitable solution for your business needs.
2. Use consistent voice in your content
You need to use consistent voice to achieve better brand consistency across your existing and prospective consumers. Consistent tone plays an important role in how your customers perceive your message. It keeps your communication 'on-message' and 'on-brand', which is the priority when it is about increasing brand awareness. The message is 'what' you want to convey, while the tone of voice defines 'how' you say it to your audience.
Whether you are connecting with your audience online or offline, a consistent tone of voice is important. Always remember that your tone carries your intent and can make or break your message. Whether you are writing 140 characters for social media or preparing a 100-page annual report, it is mandatory to keep a note of your tone of voice for better brand awareness and connect with your audience.
3. Leverage various social media aspects
If you are working on increasing your brand awareness but have not included social media channels in your strategy, you are missing a major opportunity to connect with a large volume of buyers. Social media provides you a great platform to attract customers and gain better brand recognition.
Sharing your business updates on social media will likely engage the audience and expose your brand to new buyers. By actively participating on social media channels, you can gain access to a wider national and international clientele. Make sure to link your marketing channels with your brand identity; to learn more about how to achieve this, contact a digital brand agency.
When you put efforts into building, nurturing, and growing your relationship with customers, the level of engagement increases, which eventually leads to brand awareness. For effective social media marketing, you need to learn the best practices to be able to use these platforms efficiently. Begin with learning about your customer persona, promote content through different channels, nurture leads, emphasize better engagement methods, and provide excellent customer support to raise brand awareness.
4. Partner with other brands
A brand partnership is termed as a mutual agreement between organizations that is meant to enable one another to increase brand awareness and exposure. It enables brands to break into new industry domains as well as adding additional value to products and services. Brands can build better trust by partnering with other organizations.
For example, a partnership between a food outlet and a mobile app can stimulate better customer engagement. The association can be effective for both the companies as it might help the food outlet getting more orders, signups, and the app with more downloads. For a long-term partnership, it is important that both partners share a common objective.
5. Give away freebies
If you give away freebies or free samples of your product, customers are more likely to try your product. If they like it, they will buy it and become a loyal customer. You can get an opportunity to reach your target audience and get them involved with your product. To be successful in your goals, you will need to identify and understand your audience to serve them better in your target niche.
Who doesn't like to have a free sample? Giving something away free of cost will create enthusiasm and excitement among customers, which is significantly important for your brand. When people test and then purchase the product, they are more likely to stick with it for longer, maybe forever. So, freebies can help you promote your business to the consumers and improve brand awareness.
6. Try PPC marketing
Pay-per-click advertisements are a great way to stay visible by designing clutter-less landing pages that highlights your company's reputation. Brand awareness seems to be complicated and sometimes intricate; however, it's all about getting your brand in front of the right people at the right time using the right strategy.
PPC allows you to introduce your brand to a wider audience base through paid ads. You can stay in the minds of your potential and prospective buyers by creating effective ads that explain what your product is about and how it can benefit them. Creating an appealing and captivating logo will help you gain popularity and recognition.
7. Stick to remarketing campaigns
Have you ever thought about retargeting your existing customers who have purchased your product in the past? Remarketing efforts are inexpensive, but they add immense value to your brand. Since they already know your brand, they are more likely to convert and become loyal customers.
Remarketing campaigns are not as easy as they appear to be, but they are the easiest mode to interact with the customers who have purchased from your brand. It's your second chance to impress your existing customers and cultivate leads. You can market the same product or a similar and superior product to grab upselling opportunities.
8. Support local organizations
Participating in events that are organized by or for the local organizations can give you a chance to know your surrounding businesses. It helps you create a positive brand identity among local organizations beyond your traditional client base. Coalition relationships and networking plays a vital role when it comes to supporting or collaborating with local organizations.
Imagine a local charity event and volunteers that need custom hoodies or t-shirts to distinguish themselves from the crowd. Your business could be one of the sponsors. Not only will you support a good cause, but you will also benefit from publicity as event participants will see volunteers wearing your merchandise.
Local companies will improve your bottom lines while increasing your visibility in the industry. You can involve your employees in your industry association efforts and improve your brand awareness. Apart from that, community service is another potential way to increase your brand awareness as you can connect with locals at a personal and professional level.
9. Build online communities
A business needs to establish real connections with the customers to lead the competition. When people can relate to your product and believe your brand to be trustworthy, your brand will get more attention. This is the reason why the brand community is considered a powerful resource to strengthen and expand the brand online.
Your brand might already be having a forum or an online community, but this is not going to work for your brand unless you actively participate in supporting your brand's growth. Since people trust peer-to-peer recommendations more than a promotional message, your community-business interaction is going to sketch a positive impact as social proof.
10. Participate on podcasts
Podcasts are strong marketing tools that can do wonders for your business by building trust and establishing faith in the brand. They allow you to build more authentic connections with existing and new customers. Since podcasts cover a wide variety of topics and customers can listen to them whenever they want, they make it easier to connect to the brand.
Through podcasts, you get the chance to connect to the target audience in your specific niche. You do not require any special skills or advanced technical knowledge to get started, as getting behind the mic is all you need to start sharing your messages. You need to understand your audience's interests and preferences before you plan to share your experiences on any topic.
11. Look for guest-blogging opportunities
Guest posting is certainly one of the most popular and widely used methods to increase brand awareness. Writing for your website, blog, or social media helps bring leads, but guest blog postings on other online publications can give your brand more visibility on the web. You need to deliver informative, exciting, and ultra-valuable content for other websites.
When it comes to guest blogging, always pick high-authority websites as your content stands a chance to be more visible to quality traffic. Keep your content up to the mark and avoid adding promotional elements so that the readers can connect and engage with it. Keep your tone consistent and professional throughout the guest blog to sound authentic.
12. Sponsor events
Sponsoring and participating in different events will allow you to socialize with organizations and communities online as well as offline. Inviting influencers to your event can make it more powerful and successful as they will help you increase your brand awareness and drive sales. With an established audience, the influencers can mention your brand in their content which will expand your reach and product awareness.
When you sponsor any event online or offline, emphasize branding as much as you can. When your logo, banners, and content is seen everywhere, people get attracted to it and click it to know more about your product or services. The more you appear, the more people will notice your product.
A QR Code Creator can help you incorporate interactive elements into your branding, allowing potential customers to easily access your website or promotional materials with a simple scan.
13. Emphasize SEO
Last but not least, pay attention to SEO marketing. Search engine optimization is all about following the best practices to make your content more visible to the audience through the right keywords. You must have noticed that the majority of consumers consider only the first few results on the search engine listings while searching for something.
When companies are pitching their product to prospects, SEO becomes a powerful tool that helps them get higher on the search engine result pages. SEO is far beyond keywords and rankings; there's an array of things that you need to take care of while writing SEO-optimized content for your blog or optimizing your website for better visibility.
Conclusion
Apart from that, you can take advantage of Google AdSense paid advertisements, use branded packaging, create infographics, or utilize offline promotional techniques to reach a bigger audience. You can either select one or opt for a combination of options to spread brand awareness across the audience.
You might find it complicated to implement the best techniques for brand awareness, but once you become acquainted with these practices to improve brand awareness, you will feel the difference. Don't always try to follow rigid marketing methods; indeed, experiment to bring something new to the table.
Give your brand a fun, unique, and exciting identity. A little dose of laughter and comedy (if it suits your brand) can make your brand amazingly popular and memorable among people of all ages. Hilarious ads always leave an impression on the target audience. However, be precise and clear about what you are trying to deliver to your existing and new customers.