Social media is on the rise with 3.5 billion users around the world. That's around 45% of the population that use social media regularly. And savvy businesses are taking advantage of this open audience by incorporating social media into their marketing strategies.
But they can't do it alone.
It's a time-consuming job that involves a lot of tracking, curating, and of course – posting. On top of that, managers also have to deal with customer queries and find more prospects.
Companies can hire a dedicated social media manager to handle the details. But even social media managers need the right tools to work efficiently. And that's where social media management comes in.
When it comes to social media management solutions, you'll hear the names Hootsuite and Buffer mentioned often. In this article, we'll show you which one is the right fit for you.
TABLE OF CONTENTS
What Is Hootsuite?
Founded in 2008, Hootsuite is a mainstay in the social media management market. They have a solid reputation for providing a platform where users can do virtually everything a social media manager does in a convenient package.
From basics like scheduling posts and curating content to advanced activities like measuring ROI and team management, this platform is like the superhero of management systems. And they have plans suitable for everybody.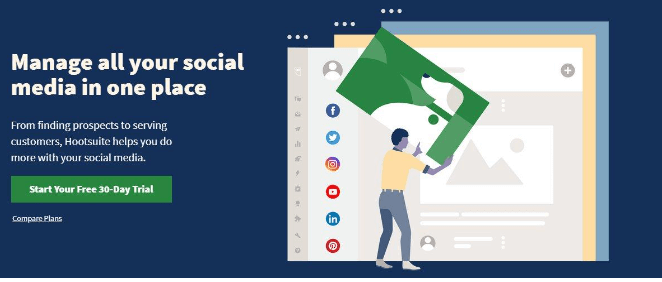 What Is Buffer?
Buffer is the slightly younger option in the social media management world. They came on the scene a couple of years after Hootsuite but didn't start making their mark until 2015. Like Hootsuite, it helps users manage their social media accounts but they do it with a simple, clean interface that's easy to use.
Buffer offers many of the standard features like planning and curating content as well as analytics. But it shines in its user-friendly, straight-out-of-the-box approach to social media management.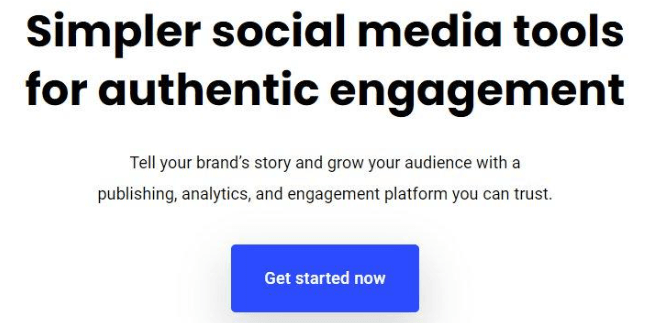 Why Use Social Media Management Software?
Managing your brand presence online is a tough job. You have to make sure that everybody sees your posts, engages with the brand, and that you're attracting new followers regularly. In addition, you also need to analyze online interactions to optimize your strategies.
Social media management software makes this entire process, well… more manageable. It can help schedule postings and content, track followers, and even streamline the customer service process.
It sounds subtle. But just like the experts from our MasterClass review can attest, it's the details that make all the difference!
Pros and Cons of Hootsuite
Pros
Functionality is one of Hootsuite's strong suits and a part of what's made it a leader in the industry for so long. It goes beyond simple scheduling and publishing applications with its content approval and team management features.
Hootsuite also works with other third-party apps and extensions like Hootlet and Marketo. Its ability to play nice with other tools makes this a must-have for those who need additional functionality.
They offer a free plan which is almost unheard of these days. Not a free trial, but a free plan for a single user. It does have limited functionality in comparison to the paid options but when you finally do upgrade, you get access to unlimited scheduling.
Cons
The functionality that everybody raves about isn't for free. That means that if you want access to the additional features, you're going to have to pay the price.
A free plan may sound appealing, but it only allows for three profiles that you can schedule content on and 30 scheduled posts. If you divide that evenly across three profiles, you can only schedule 10 posts per profile each month for free.
Unless you plan on using the extra functionality like team management and collaboration, the paid plans may seem like a waste of money for some businesses. You pay for access to features you may not need or want.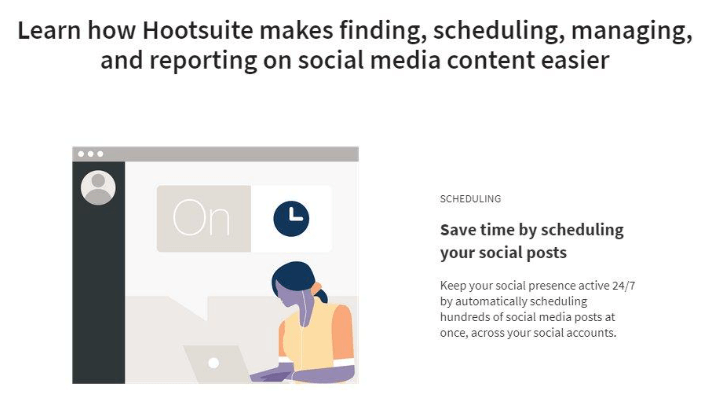 Pros and Cons of Buffer
Pros
One of the great things about Buffer is its clean, user-friendly interface. That probably doesn't tell you much about its functionality, but it's so nice to be able to find the functionality on a dashboard.
Buffer has plug-and-play ease that some social management software simply doesn't have. Functionality is fine, but some users don't want to sit through an hour of training to use advanced features. Buffer allows you to start up immediately after set-up.
Their newest feature, Analyze, gives useful metrics for performance and insights. It also gives users recommendations for growth.
Cons
While the Analyze feature is a great addition to the Buffer family of products, it isn't free. It's more expensive than Hootsuite at $35 to $50 extra per month.
The Pro plan has a very low cap at eight profiles and 100 scheduled posts per month. Note that you can only have one user at that price.
Analyze is a completely different plan than Publish. That may be great for some people who only want the basic scheduler. But nowadays, people want both analytics and publishing management and don't have to pay separate bills to the same company to get them.
Comparison
Why Is Hootsuite Better Than Buffer?
Hootsuite offers a free plan with three social profiles and 30 scheduled messages. This is great for anyone who just wants to see if Hootsuite is the right fit before upgrading.
Any user can log in and check out scheduled, approved, or pending approval posts.
Better reporting functionality with more visible networks visible in the same view.
Why Is Buffer Better Than Hootsuite?
The Buffer layout and interface are clean and more visually appealing. Since you'll spend a lot of time on your social media management software, visual appeal and ease of use are very important.
Both Hootsuite and Buffer have ad hoc posting functionality, but the Buffer feature is simply easier to use. You don't have to add a day and time whenever you want a post to go live. Just click and go. Buffer decides where to put it and for some users, that's perfectly okay.
You can also create compelling visuals for your posts using the Pablo feature. It may not be a complete infographic tool, but it gives you an option for creating and sharing great graphics.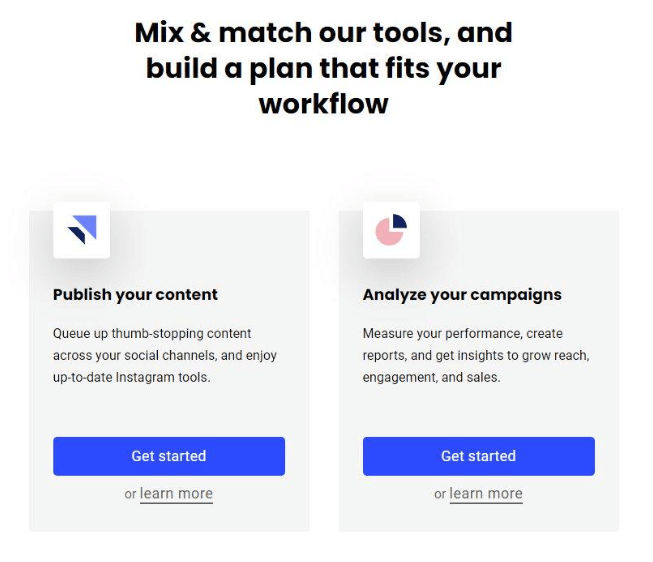 The Choice Is Yours
Both Hootsuite and Buffer have excellent core features that fit the bill for many users. But if you need advanced functionality or you're a larger company, Hootsuite may edge out Buffer by a hair.
On the other hand, Buffer is a great choice for small to medium-sized enterprises that value simplicity in their management tool.