Your business is only as strong as your website – this is a fact for most companies out there. But are you struggling to see the full potential of your website? How can you tell whether your site is good or bad?
Well, there are many factors that go into this. Every website is a complex combination of aspects that help it find its way to the end users' devices. If you're on the quest to analyze, monitor, and optimize the success of your website, you're far from alone.
Thankfully, there is a tool that helps you assess any site's success. It's called Ryte and it will help you discover the full potential of your online presentation.
In this article, we're going to give you more insight into Ryte and provide you with a walkthrough of its feature-rich functions.
TABLE OF CONTENTS
What Is Ryte?
To all intents and purposes, Ryte is an all-encompassing SEO tool that helps you achieve website, search engine, and content success. It's a platform that tests varied aspects of your website, ensuring its overall online success.
Ryte checks your website's health, putting things such as availability, downtime, and various other important factors to the test. The tool screens your site like a search engine, looking for risks and the website's overall potential.
At the end of a scan, you get a report, which tells you what you need to pay the most attention to. The user is presented with critical issues that require attention and opportunities that can help tune in to additional website's traffic sources and boost its conversion rate.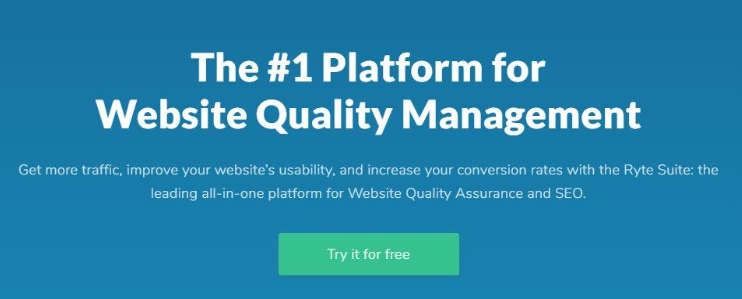 Why Use Ryte?
To enjoy true success with your website, you can't turn a blind eye to the SEO aspect. An SEO expert, outsourced or as a part of your in-house team, is pretty much indispensable.
But Ryte doesn't exactly replace an SEO expert. It's a tool used by SEO experts that helps them optimize a website to cater to the modern search engine success requirements.
If you want more exposure with your target group and if you're looking for some extra traction out of the search engines, Ryte is a perfect tool for your website. In the hands of an SEO expert, Ryte can mean the difference between success and failure of an entire online presentation.
How to Use Ryte: A Step-by-Step Walkthrough
Although there is a lot of automation involved with using Ryte, it isn't a one-click type of tool. With this in mind, we've created a step-by-step outline of how the platform works.
1. Starting a crawl
The first few steps of using Ryte deal with verifying the account that you've created. Then, you get to input some information regarding your company. In this way, the tool will do a better job of analyzing your website's success.
Next, the crawler tool starts scanning the website, looking for errors and room for optimization. This process takes a couple hours – the bigger the website, the longer the crawl. After the process is done, the user receives the results via email.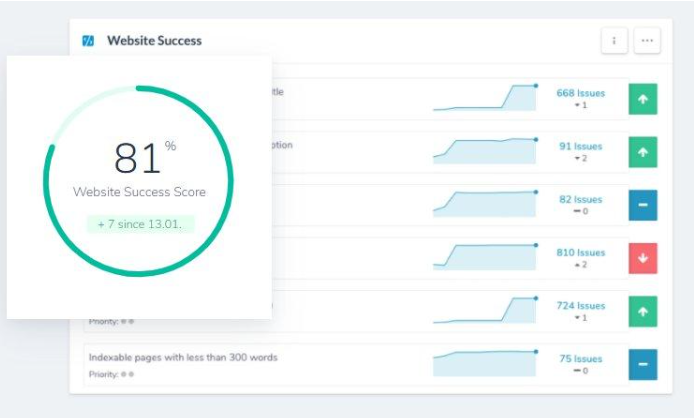 2. Written content improvement
Every website relies on written content in a variety of ways. Ryte helps the user analyze and optimize this aspect of their website. This is done in one of two ways: Analyze and Optimize. Analyze deals with competitor and keyword research. It scans your website's content and recommends keywords based on the topic at hand. Enter the focus keyword, and Ryte gives you a list of terms to include.
Optimize enables the user to paste a piece of written content and get suggestions on the keywords that should be added or removed, with the goal of increasing the website's traction.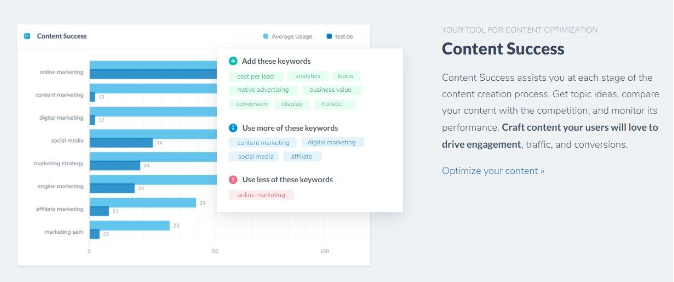 3. URL quality check
Every URL plays a vital role in the success of your website. This is a more technical aspect of a web presentation. Ryte's Single Page Analysis tool checks the individual URLs and gives the user information about their quality.
This tool can be used to run a URL check before the page's launch, but also to see the URL details of a competitor's page. The latter can give you a ton of insight into what you might be missing on your pages.

4. Dealing with errors
Both written content improvement and URL quality checks can be performed while Ryte is doing its crawl. Once the crawl is complete, you can start getting into the details of Ryte's Website Success report. This is where errors with images, pages, and servers are tackled.

5. Snippet optimization
Ryte helps you optimize various snippets, such as titles, meta descriptions, and filters. This is an essential aspect of website SEO.

6. KPI monitoring
KPIs, or key performance indicators, deal with things such as whether or not your website's homepage is indexable and with your sitemap searchability. If your webpage isn't indexable, it won't be displayed on Google. The sitemap, on the other hand, helps Googlebot "get in tune" with your site's structure.

Ryte FAQs
How much does Ryte cost?
Before you start using Ryte, you can check out their free plan. Its functionality is limited, but it gives the user a solid overview of the platform's features. There is a trial option, but you need to get in touch with Ryte's sales team to give it a go. The pricing with Ryte starts at roughly $100 per month.
What payment method does Ryte support?
Ryte is paid on a monthly basis and there is no other payment frequency option. To see the actual payment methods on offer, contact the sales team.
Which mobile platforms does Ryte support?
Although Ryte very much tackles the mobile SEO needs, the service itself isn't available in app form. You can access Ryte via mobile or desktop browser.
Getting Started with Ryte
We hope that we've shed enough light on the Ryte platform for you to consider giving it a go.
At the end of the day, it's an incredibly important tool that helps SEO experts deal with any technical needs regarding driving traffic to a website and making it appear at the top of Google's search results.
In any case, the trial version should give you enough insight into the platform's capabilities. Contact Ryte's support to get your hands on it.