Content marketing has become one of the most important channels for reaching customers. Very little can engage an audience like a well-crafted campaign that targets organic traffic sources.
But how do you ensure your campaigns hit the spot?
Enter: SEO.
And how do content marketers seamlessly incorporate SEO into their campaigns?
Meet the SEO content brief.
These valuable guides help writers put the right message in front of precisely the right audience. Every. Time.
In this article, we'll explain how to craft an SEO content brief, allowing your writers to do the same.
What is an SEO content brief?
An SEO content brief is a document or form that contains guidelines and expectations for a written piece of content. It differs from other types of content briefs because it instructs the writer to create content that targets a specific keyword or search query.
The top priority of any of these briefs is to present all optimization instructions from the beginning. It means you (or someone on your team) have already done the required SEO due diligence.
A carefully produced brief will clearly explain what the article should be about, the keyword strategy, the target audience, and other important information.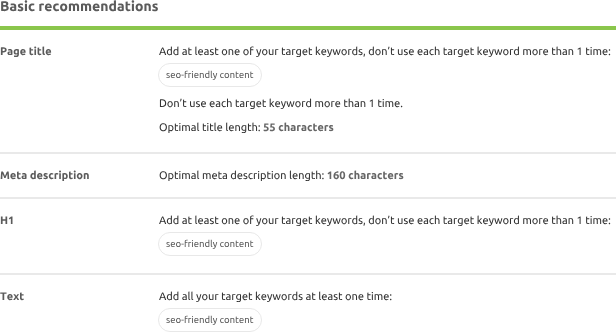 For writers, content briefs provide more than just guidance. They also ensure your content maintains a consistent tone of voice over time. Content briefs are used alongside other SEO tools to ensure that your writers produce consistent, high-quality content.
Common elements of an SEO content brief include the following:
Target keyword(s)
Content type
Target audience
Brand voice and tone
Style guidelines
Word count minimum
Meta title and description (including length of both)
Heading (H1, H2, or H3)
Link inclusion guidelines
Funnel stage
Call to action
The benefits of using an SEO content brief
Now that you've got a better understanding of what an SEO brief is, we're going to take you through some of the many benefits of having one:
More efficient writing process
It goes without saying that in content marketing, we're often working with tight deadlines. Time management is essential for meeting those deadlines and maintaining a consistent publishing schedule.
Well-written SEO content briefs help with this. They help guide a writer through the project and give them a clear understanding of what they need to produce. This saves everyone time by minimizing the need for editing, feedback, and revisions.
You can then reinvest time into schedules for other projects, such as content strategy.
Improved search engine rankings
Content briefs help ensure every piece of content fits into your SEO strategy. From keyword research to the target audience, every article will have a laser focus. So your SEO experts and writers can begin to work together to create the best possible content.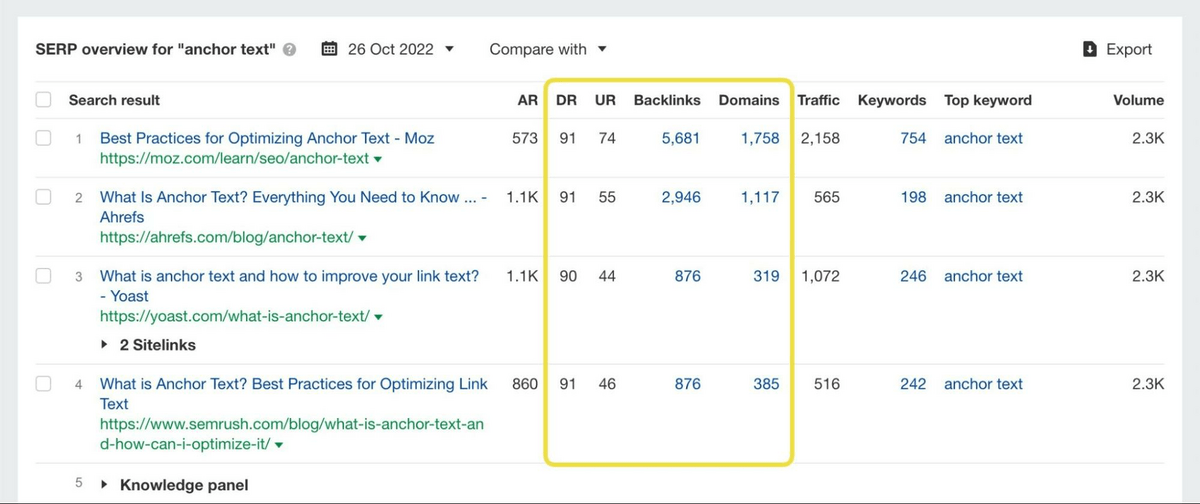 That can only mean one thing: climbing up the search engine results page (SERP) and increasing your domain authority (DA). The higher your SERP ranking and DA, the more people will see your content, and the greater your brand's reach will be.
Consistency
Many of you may be working with several writers or multiple writing teams. With so many people involved in content creation, inconsistency can creep in, affecting your brand voice and confusing readers.
Content briefs provide an easy solution for keeping all writing on brand; besides your voice and tone, briefs guide writers on style and formatting. Crucially, they also specify how to talk about your company or what language to use (and not to use) when discussing competitors.
Increased content relevance
When your SEO team comes up with a topic, it comes at the cost of time and money. They've researched longtail keywords, audience demographics, and keyword intent.
Before we go on, let's dig a little deeper into keyword intent since it's an often misunderstood and underestimated element of SEO and a crucial part of your strategy.
In short, keyword intent is the reason a user carries out an online search. It helps us understand what someone's goal is when using a particular keyword or phrase.
Knowing their intent lets you optimize content relevant to their search. Conversely, if you try to create content for a keyword with the wrong intent, your content will miss the mark and fail in SERPs.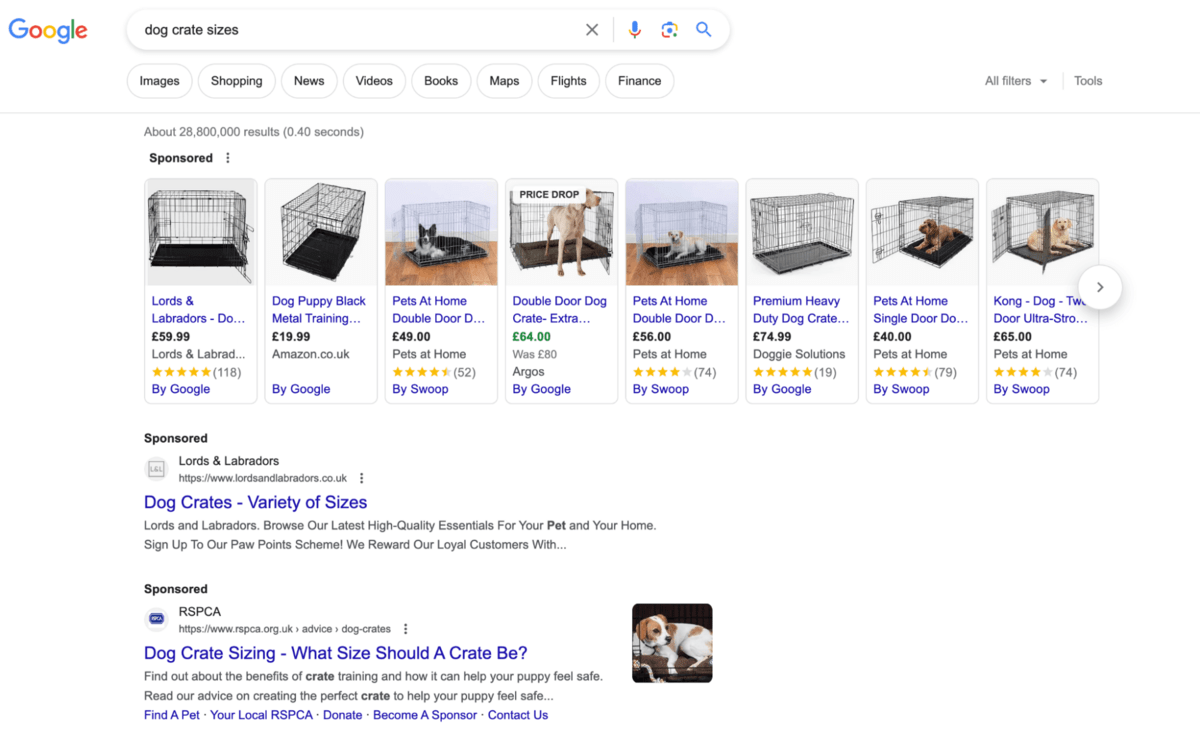 Screenshot by Author
There are four types of search intent, as listed below. To help you understand each, let's consider someone on the hunt for dog crates. With that in mind, the user's search term may indicate one or more of the following intentions.
Informational: As the name suggests, this shows a user is looking for more information. For example, a user who searches for "dog crate sizes" or "crate training a dog" may be looking to understand more about the ideal dimensions for their dog's breed or step-by-step instructions for introducing one into a daily routine. This is where creating how-to content, downloadable guides, and expert-led blog posts can be helpful for your SEO.
Navigational: People with a navigational intent know exactly what website they want to visit. So, someone who searches for "Walmart dog crates" has one clear goal: to visit Walmart's landing page for dog crates. If you're an eCommerce business, you can target navigational intent in your SEO content by incorporating key details such as hours of operation, contact info, updated web links, and company bios. This ensures people can find your business more quickly when they search for you.
Transactional: This indicates someone is ready to make a purchase. Perhaps they've already conducted an informational search and gathered enough info to decide on a specific brand or type of product. In this case, keywords may include "Petmate Sky Kennel" or "Petco Premium 2-Door Dog Crate". The search will most likely guide users to the brand's website or eCommerce platforms that stock them.
Commercial: Not to be confused with transactional intent, commercial intent indicates someone aims to buy something soon but is doing more research. For example, they may search for "best small dog crates" or "dog crate furniture." To target commercial intent, consider creating buyer's guides, such as "The Best Dog Crate Furniture to Keep Your Canine Comfy," or write review blogs for commonly searched-for products and accessories.
Understanding these different user intents will be crucial in crafting your SEO brief. After all, you want to ensure content is engaging and answers people's questions by satisfying their intent.
Additionally, SEO content guides give a space to shine a light on your content and audience type, including the part of the sales funnel a brief will fall on.
For example, people at the top of the sales funnel have just started browsing. Therefore, you'll want to create content for this audience that's more general and explanatory. The further down the sales funnel, the more specific and persuasive you want your content to be.
Audience engagement
The goal of content is to get your audience to read and engage with it, right? That can't happen if they bounce two seconds after landing on your page.
While industry-dependent, the worldwide average bounce rate is 30.5%. Why is the bounce rate so high?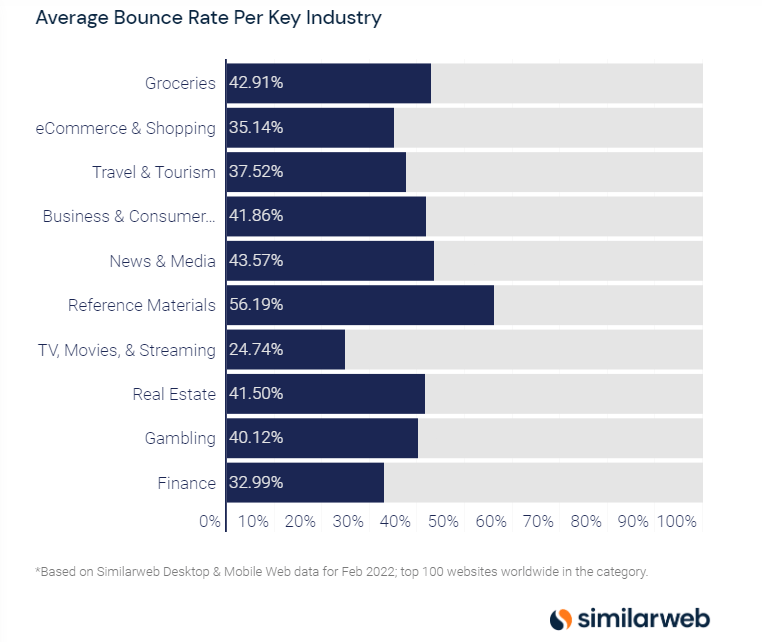 One reason is a lack of relevance. Another reason is poorly written content.
You can avoid these pitfalls by arming your team with SEO briefs so they can create content that truly engages your audience.
What should you include in an SEO content brief?
SEO content briefs might sound like magic at this point. Unfortunately, you can't just wave a wand. You and your team must put in the effort, including much research and analysis and compiling all the relevant information.
Here are some vital elements for your team's SEO content brief.
Primary keyword
At the heart of any SEO strategy is your primary keyword or phrase. You'll discover the right primary keyword for your site using online tools like Semrush or Ahrefs, which can reverse engineer competitors' keywords to tell you more about what resonates with your target audience. More on that in a bit.
The primary keyword will shape the rest of your content strategy and, ultimately, any piece of writing. All topics covered tie into the primary keyword heavily. In other words, you'll use this section to clearly define the topic to the writer.
In addition, primary keywords relate to the SERPs you intend to draw organic traffic from. Having your primary keyword listed first will give a writer an instant picture of your SEO and ranking goals.
Not sure how to pinpoint your primary keyword? Follow this basic step-by-step checklist to get you started.
1. Conduct keyword research
Begin using a keyword research tool like Semrush to identify target keywords relevant to your company and audience. You can also use Google Trends or Google Suggest to create more timely content.
Start with a 'seed keyword' as your foundation. To follow our earlier example, if your company makes dog crates, this might be "dog crates."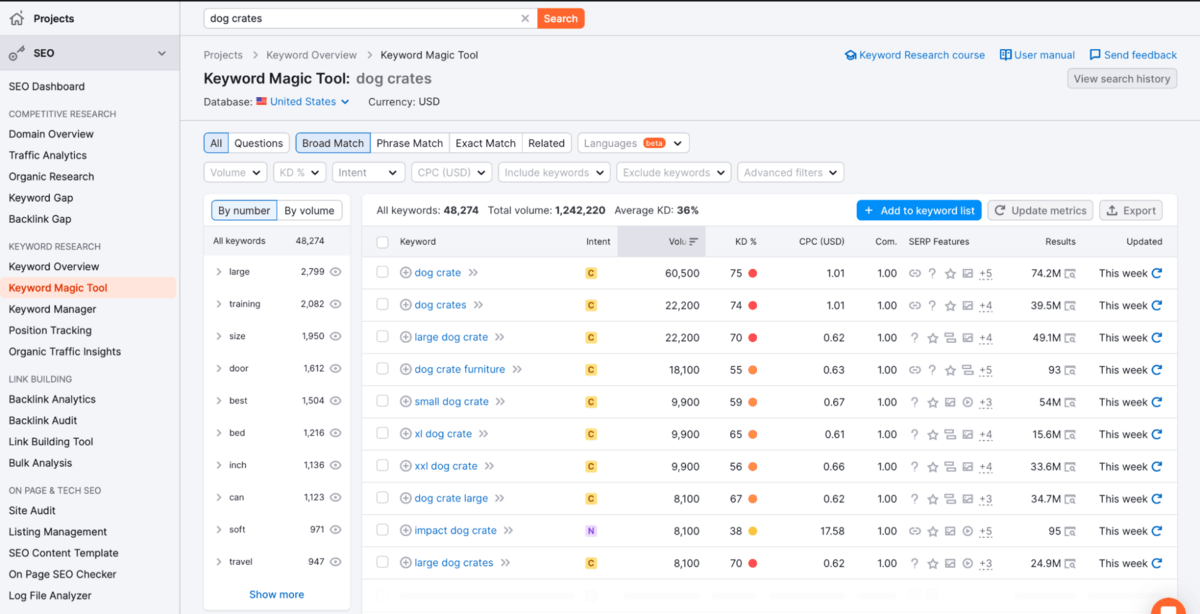 Using the tool, you can find hundreds, if not thousands, of relevant keywords, phrases, and topics in your niche. Incorporate these keywords into a spreadsheet or mapping tool to keep track of them. Doing this will also help when you begin creating content briefs later.
2. Analyze keywords
Knowing what people are searching for is one thing, but remember, you can't rank for every keyword. So, narrow down your results and select the most relevant and achievable ones.
Choose keywords with a high volume and low difficulty. These are "low-hanging fruit." At the same time, you need to be able to create content that's on-brand while solving your target audience's problems.
For example, there's no point in creating a blog post that targets the keyword "impact dog crate," as Impact is a brand name and likely a competitor. Instead, consider a keyword like "dog crate furniture" to form the basis of a blog post about types of crate furniture, the benefits of each, and product comparisons.
3. Assess competitors' content
One of the easiest ways to find primary keywords to target is by analyzing your competitors' rankings. You can use the same SEO tool to do this or a specific competitor research tool such as Site Explorer.
Review competitors' top-performing pages, filtered by search volume, to see which topics and keywords work for them. This will also give you insight into what topics resonate with your audience.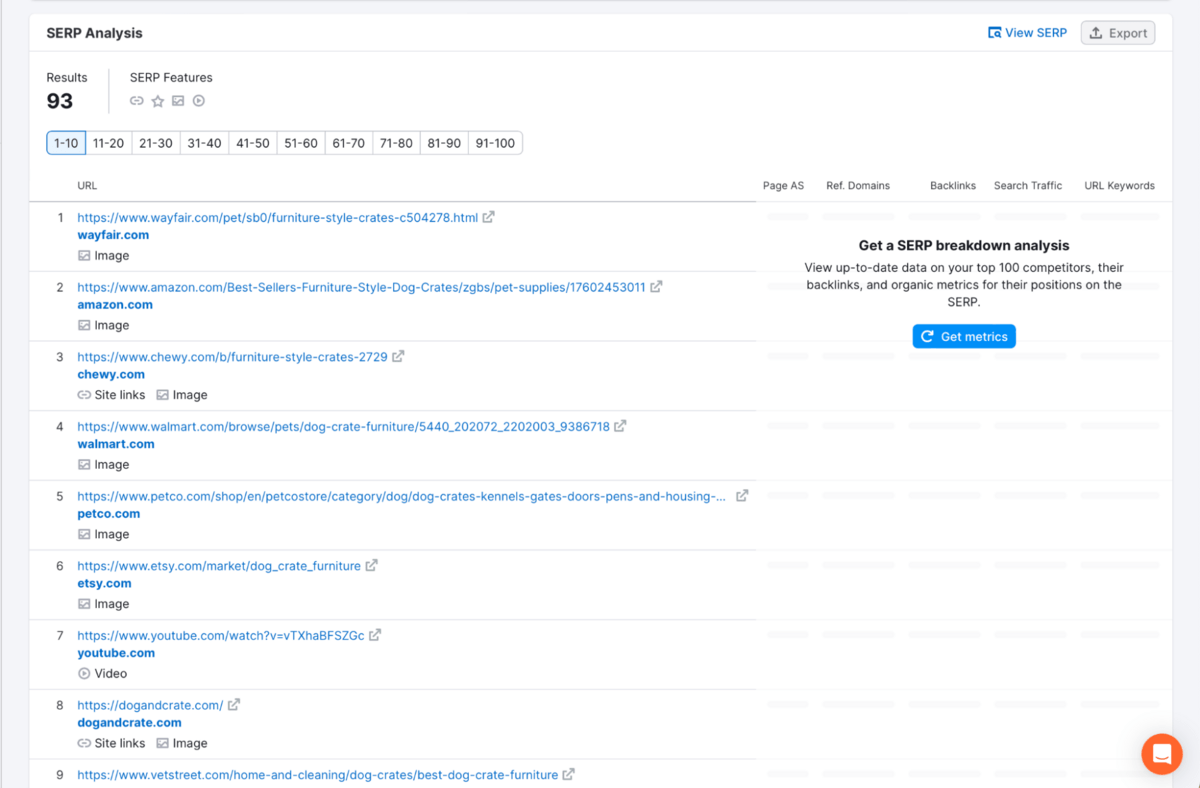 You can also conduct a SERP analysis for your seed keyword to see which sites rank the highest and what primary and secondary keywords they target.
Secondary keyword
While not always necessary, secondary keywords can give context to your primary keywords. These secondary phrases, also known as Latent Semantic Indexing (LSI) keywords, will help Google place your content in relevant search queries.
You can identify valuable secondary keywords using paid keyword tools or by conducting research into synonyms, and Google autocomplete suggestions.
For example, if your primary keyword is "SEO content," your secondary keywords might be "content briefs" or "content writing strategy." Besides providing context and decreasing bounce rates, they can help your writers avoid keyword stuffing.

Screenshot by Author
To find the best secondary keywords for your content, follow a similar process to primary keywords. For example, if your primary keyword is "content SEO best practices," use a keyword research tool to find suggestions for additional relevant phrases.
These may include variations such as "best practices for SEO content" and related topics such as "SEO best practices for images." Again, ensure secondary keywords are relevant to your brand and audience so your content remains engaging.
This process should also include a competitor analysis. Leverage competitor research tools like SE Ranking to determine what keywords they rank for or do a simple Google search.
You can get ideas by seeing autocomplete suggestions in the search bar, the "People also ask" section, and Google's relevant keyword suggestions at the bottom of the SERP.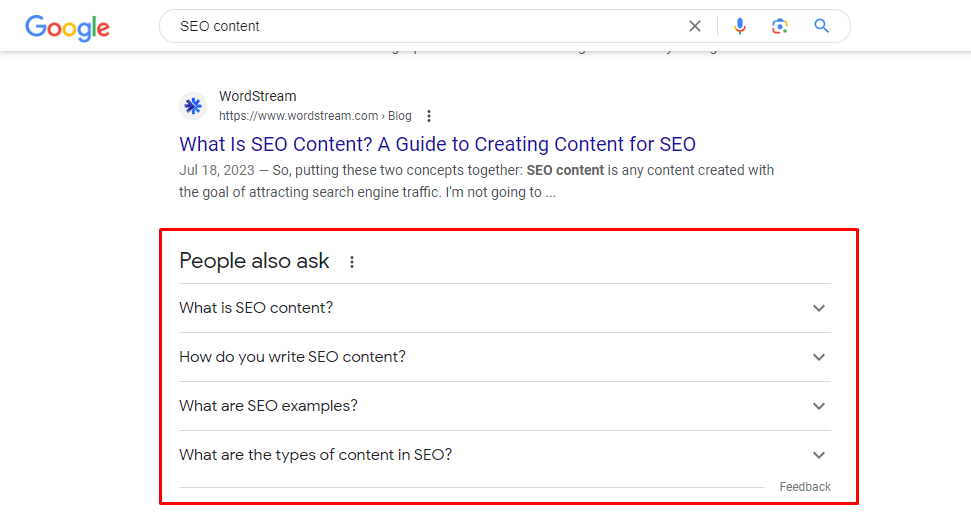 Screenshot by Author
It's also worth implementing writing tools like Frase, Copywritely, or Surfer SEO into your strategy. By adding your primary keyword and target region, the platform will analyze top-ranking results and suggest semantic keywords to optimize your content.
You can also create a content outline with a recommended word count and section headings and see a content score. They're valuable tools throughout the content creation process, from crafting an SEO brief to editing the final article.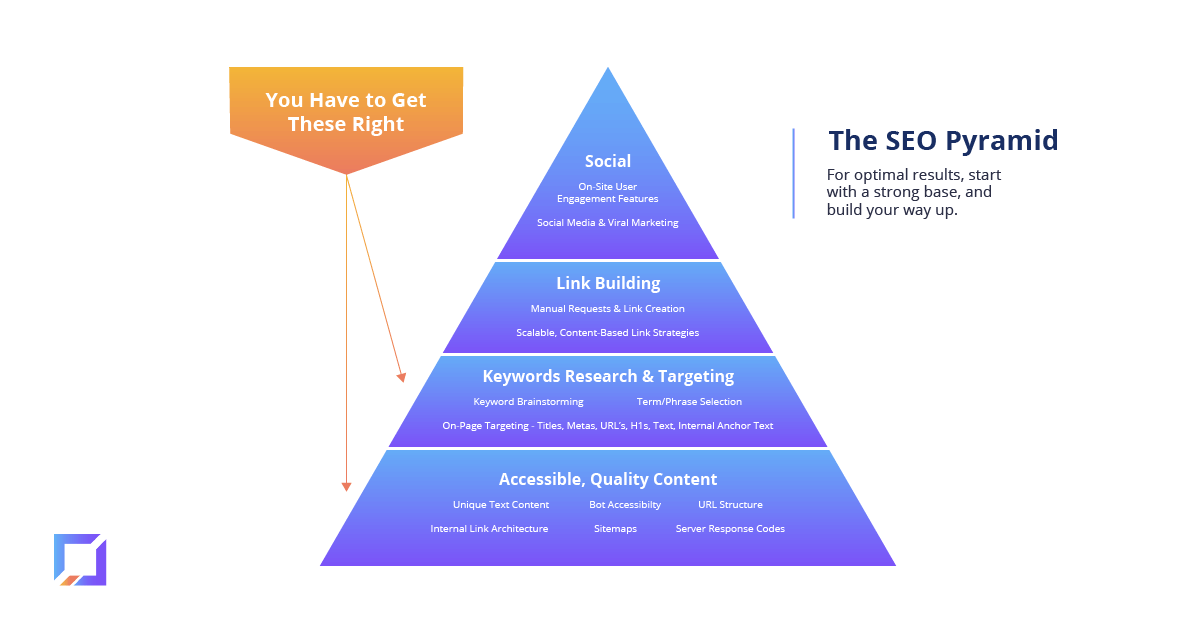 Both primary and secondary keywords form the base of the SEO pyramid (along with accessible, quality content). After all, you can have the best blog design but still need relevant and quality content.
Content type
In this section, you'll inform the writer of the content type you want them to draft. This simple practice quickly explains the overall format of the piece and helps the writer put everything into place.
Examples of written content types include:
How-tos
Listicles
Buyer's guides
Knowledge base
Case studies
White papers
Ebooks
FAQs
Product reviews
Pro tip: A good way to decide which format to assign a topic is to look at Google. Primary and secondary keyword SERPs are your guide. They'll give you a good idea of the content format that's most relevant to rankings and online visitors.
Target audience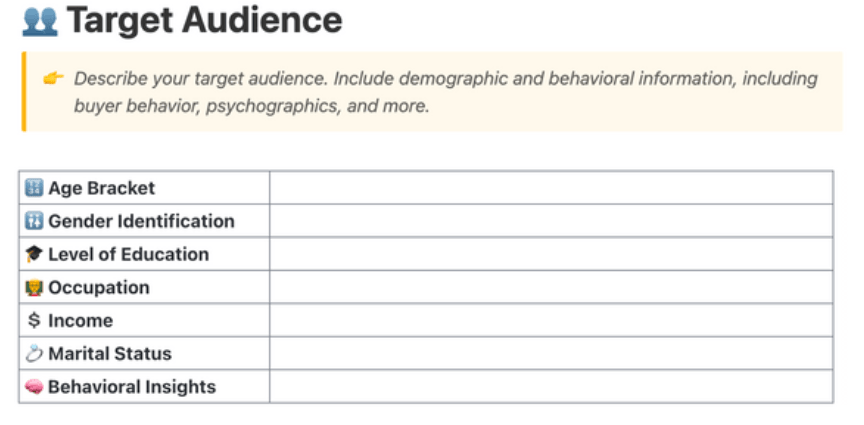 In marketing, you must treat different audience segments in a way that gives them dignity and suits their needs. You may be targeting newbies or beginners with a pillar page. Or you may be attracting decision-makers with a listicle. Either way, you can save readers time by explaining any technical terms. Online proposal software will guide you through the planning stage and ensure you include all these points.
As you can see, you'll typically ask writers to target content to various audiences. Instead of asking your writing team to read your mind, bring clarity by indicating the target audience segments within your content brief.
List the industry, business size, and job role/title as a bare minimum. If you want to let a writer dig further, you can supply specific details and buyer personas for your target audience.
A buyer persona is a detailed, fictional description of a person representing one of your target audience segments. A selection of accurate buyer personas can help you make sure that you're thinking about what your customers want and what's important to them.
Word count
It's best practice to include a word count estimate for every piece of content. This serves two primary purposes:
It gives Google's algorithms the article length it looks for
It keeps your content lengths at reasonable reading times for your target audience and their intent
What's the best word count for an SEO content article? That's a question that seems nearly impossible to answer. For one thing, the target is always moving.
One study found the average word count of top-ranking content on Google to be 1,447 words. That said, your primary keyword, topic, and content type will dictate the optimal article length. Never prioritize word count over content – be brutal about cutting out fluff, or you risk losing your reader's attention.
Content outline
While many feel it's optional, a content outline is a must. How does a content outline differ from an SEO content brief? The outline specifies the title and sections of the body of text rather than marketing strategies.
A content outline includes H1, H2s, H3s, and other subheadings or lists in an intentional order. You can also add bullet points and key takeaways that'll guide a writer in filling in the section underneath each header. These can help expedite the writing process and ensure all necessary content makes it into the draft.
You can also include sections for CTAs, FAQs, and order sections to guide a writer's output further. For example, if the article is a guide to legal agreements, you could include a CTA section to download a free agency agreement template.
The CTA line in the brief would look like this:
CTA: "Learn More" appears in white, capital lettering on a bright orange button at the bottom of the page
Or, if you haven't yet decided on the CTA, it may say something like this:
CTA: The call to action should be short and clear, no more than three words (to fit on a button). It should spur the reader to act.

A highly detailed content outline can sometimes feel too restrictive for a writer. To ensure a smooth and efficient workflow, you must determine what works best for your team and the content creation process.
On-page SEO elements
In addition to a content outline, you can significantly aid your writing team with a section covering the required on-page SEO components. These include:
Target keyword in title tag
Meta description
Required H1, H2 and H3 headings
Where to use primary and secondary keywords
Images
The location of any links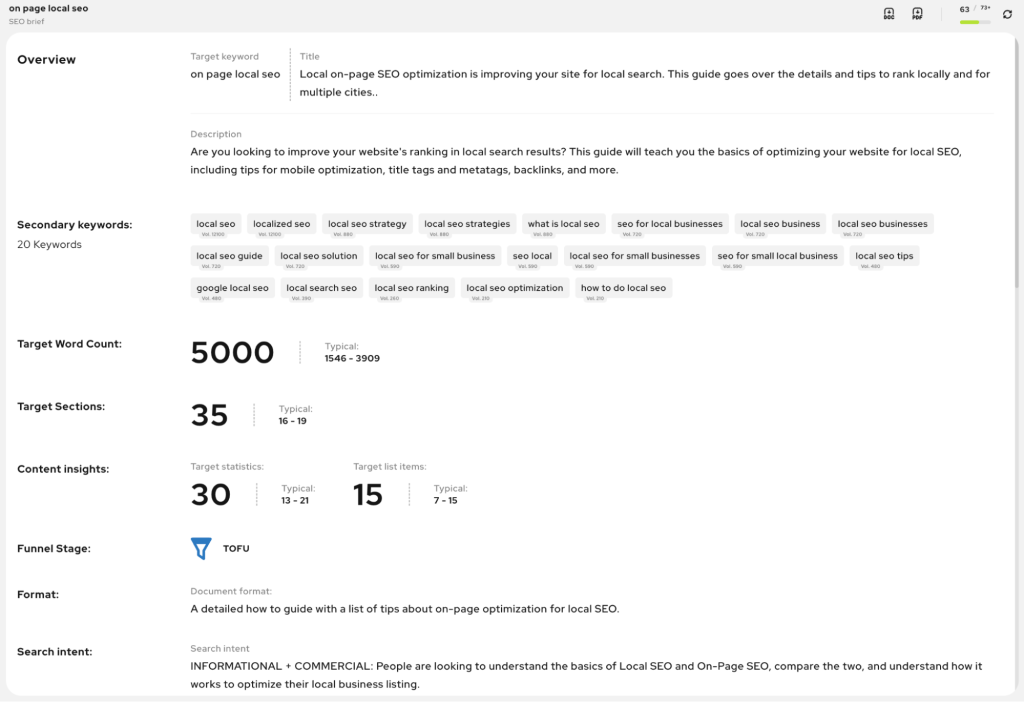 Brand voice
You can include all on-page elements within your content outline for better efficiency. Depending on the goal and target audience of a brief, this section may be unnecessary.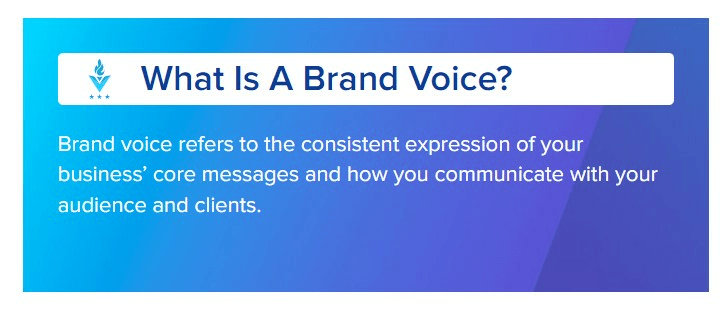 Use your content brief to define your brand voice, including how to talk about the brand and what words, slang, and phrases are suitable. Provide examples of other written content that perfectly demonstrates your brand voice and tone to the writer.
This section is crucial as it helps maintain a consistent reading experience across your channels. Unified messaging and personality create a strong brand identity and ensure customers keep your brand in mind.
Deadline
It may seem like a no-brainer. In content marketing, deadlines are a big deal. How else would we be able to get so much done?
You'll likely discuss deadlines with your writers via Slack, Zoom, or email. We're all human and can easily forget these things, especially when juggling multiple articles and projects simultaneously. Adding deadlines to your SEO content brief will help keep everyone on the same page and avoid failures to deliver on time.
Pro tip: Use a project management tool like monday.com or ClickUp to make juggling projects, deadlines, and team members more manageable and more efficient.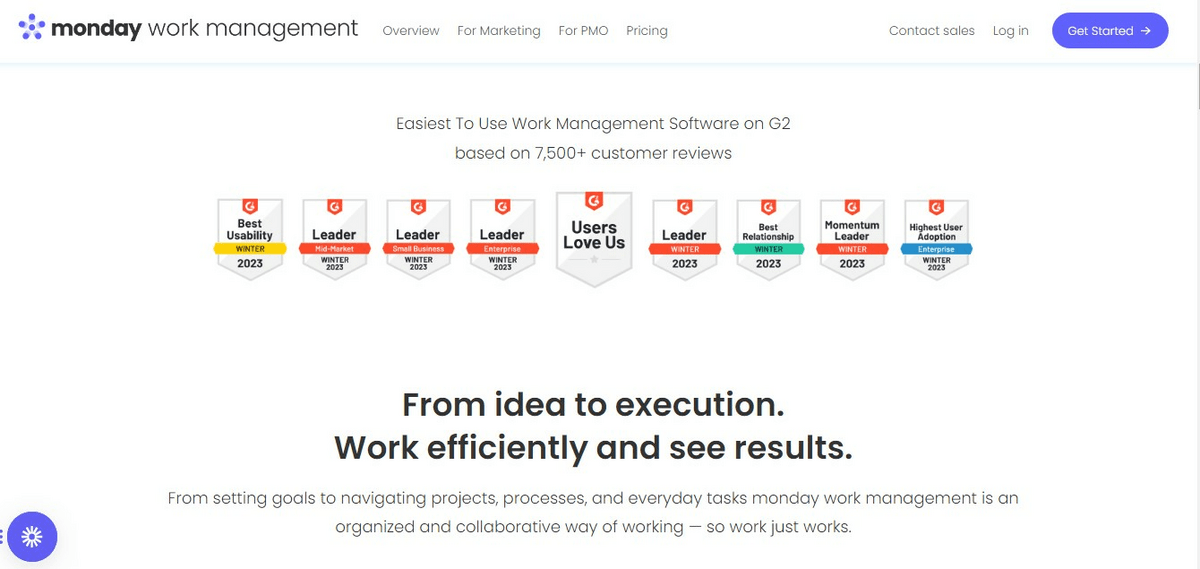 Conclusion
Writing an effective SEO content brief is a simple process. Just follow the elements in this guide, and your content and workflow will improve in no time!
Your writers will be quicker and put out better quality content that's spot on. Your readers will reward you with lower bounce rates and higher engagement across your content channels.
Save yourself time and frustration by implementing SEO content briefs as part of your content strategy today!