Working in content creation or marketing, we all know SEO is important. Do you have a long-term plan for achieving your SEO goals though?
Many creators and businesses know how to focus on Search Engine Optimization in their content. Yet, they neglect the longer-term strategy of scheduling and planning that content around your SEO goals.
Having a content calendar can help you keep these long-term goals in focus. You can easily communicate these goals to your team, too. First, let's take a look at what a content calendar is and where you can get or make your own.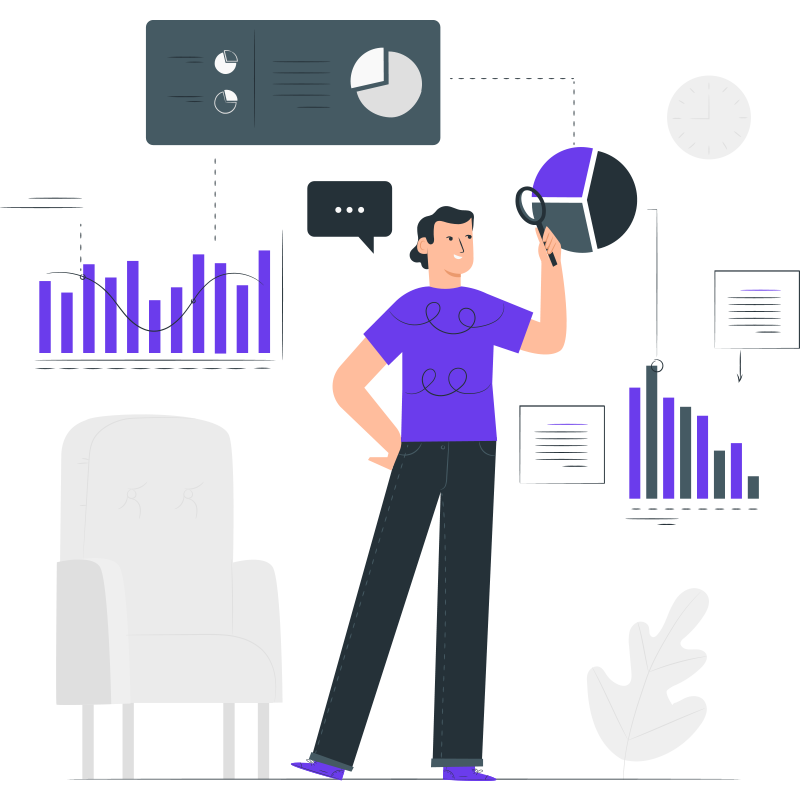 Get long-term ROI.
We help you grow through expertise, strategy, and the best content on the web.
What is a Content Calendar?
A content calendar is just what it sounds like, a tool for planning content. You'll use it to keep track of topics and keywords, scheduling and content variety. When you're running a blog, it's important to keep a variety of content that will help your SEO in different ways.  
For example, 'evergreen' content like tutorials and guides can help your long-term SEO. These kinds of articles stay relevant for a long time, giving you stable, average-volume traffic. For some businesses such as law firms, an SEO-driven content strategy is often sufficient to create a pipeline of high-quality leads.
Time-sensitive content, on the other hand, will give you high-volume traffic for a much shorter period. A hot news story might get a lot of views today, less tomorrow, and almost none by next week.
These are the two extremes but all content will fall somewhere in between these two points. A content calendar lets you balance your content output. This ensures that you can keep consistent, even predictable, traffic numbers.
How Does an SEO Focus Help Content?
Optimizing for search engine discoverability can be the difference between success and failure for a business. According to recent figures, Google processes 3.5 Billion searches every day, that's 85-90% of all search traffic.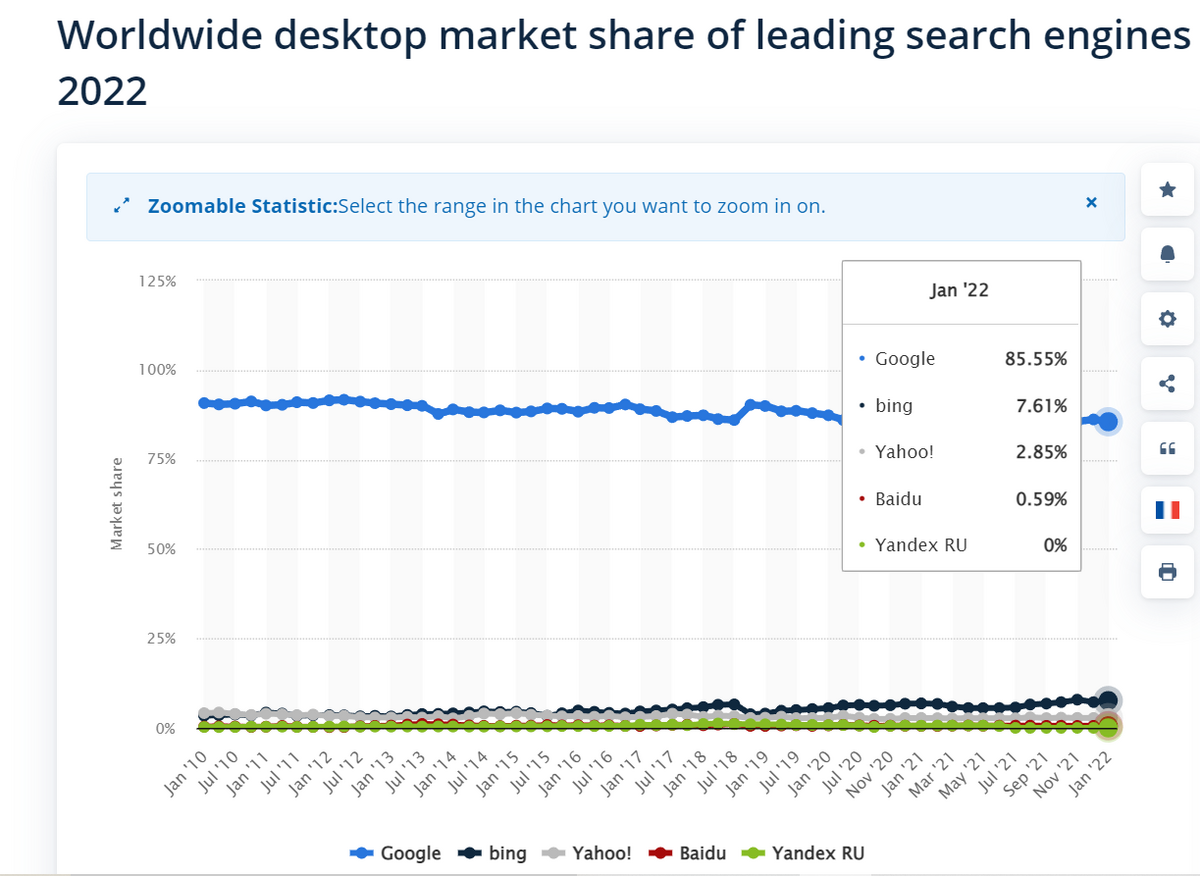 Talking only about organic searches (ie. not paid advertising). If your content ranks in the top three for these kinds of searches, you can expect at least 50% of the total click-through traffic. These clicks drop off sharply as you rank further down the list.
Good SEO helps your content get ranked, and so, get seen. That's not the only way it helps content. The goal of a search engine algorithm like Google's, is to bring users the most relevant results.
This means that Search Engine Optimization will help your content reach the most relevant and engaged audience.
What Do You Need to Build an SEO-Driven Content Calendar?
Before you start building your SEO content calendar, you'll need some key information.
Keyword & Market Research
Good SEO starts with knowing your target audience. Like when you're planning any kind of content, you'll need to think about what your audience wants to see.
Audience
When it comes to ecommerce, this means understanding the interests and lifestyles that people associate with your brand. You'll also need a good understanding of the wider topics under discussion in your industry.
There are both basic tools like Google Analytics and more advanced software like SEMrush, that can help. Research what kind of topics are popular in your industry. Also, what questions people ask when looking for similar products.
You can also collect market data directly from your customers. You can use the feedback collected from recorded calls coming into your business. As long as you have a call recording disclosure, that is.
Keywords
Once you have this information, you can start with your Keyword research. You can easily find the keywords associated with your business area with the tools above. Choosing which keywords to focus on is a little more nuanced, though.
First, keywords need to be relevant to your content and your site. Then, you need to think about how difficult it would be to rank for any given keyword.
The most searched term might seem like the best option but, if you're a small business with strong competition, it might not be great for you. A local retailer might choose to focus on a locally trending keyword instead.
You also need to consider search intent. If you're trying to make a sale, choose a keyword that attracts buyers, not browsers. If your content is more informational, then more neutral keywords can help attract the right audience. It all depends on your content focus.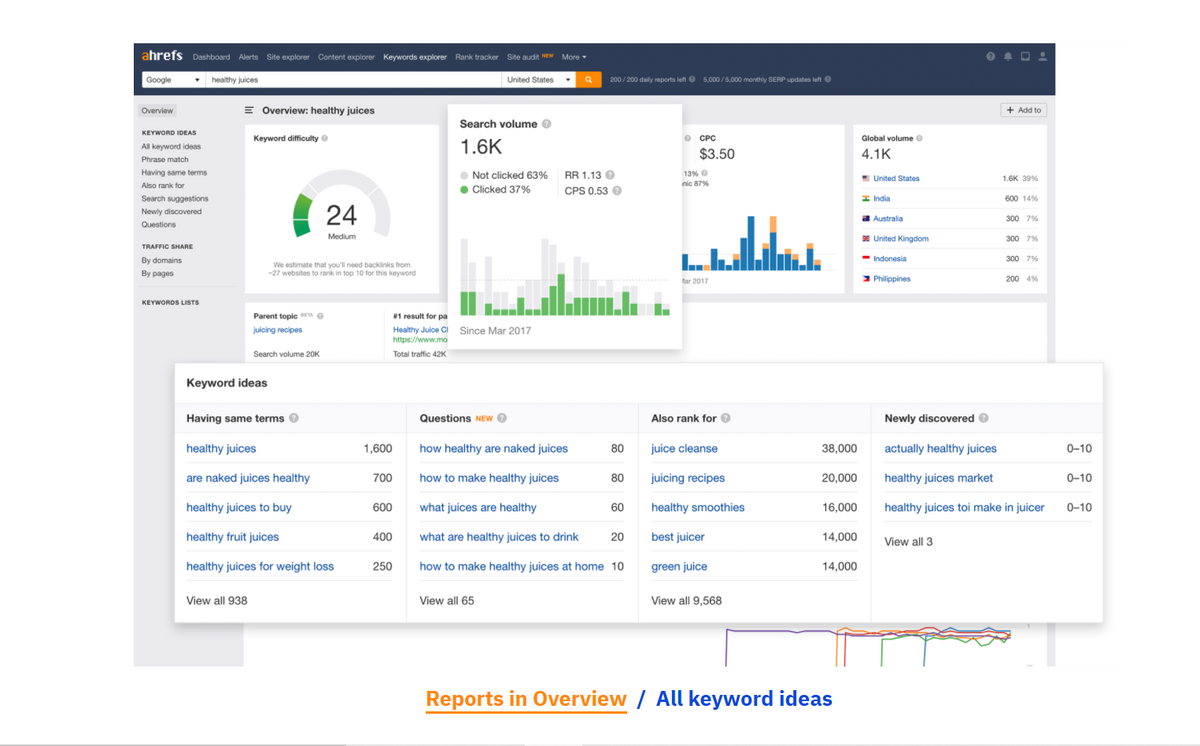 SEO Friendly URL (Slug)
This is a small but important point. Your final URL should be SEO friendly. Strings of characters and numbers will not help. The format should be:
https://Site Address/Area/Topic/Content
If you've worked with content delivery platforms like WordPress, you might have heard the final URL referred to as your 'Slug'. You can add this to your content calendar as soon as you know the content title, this will help you keep on top of runaway URLs.
Competitor Analysis
Being aware of your competitors is a good choice for any business. With SEO you need to go into a bit more depth. What your competitors do can actually affect the performance of your content.
For example, when you're choosing your final URL and keywords, consider the domain ratings of competitor URLs. Using tools like Ahrefs, you can compare this to your domain rating.
The highest-ranking URL you can reasonably compete with, for a given search term, is your competitor URL. This gives you an idea of where your content will rank.
Tips for Creating an SEO Friendly Content Calendar
There are several online templates available if you don't know exactly where to start. Whether you decide to use a template or not, there's some key content planning that you'll need to include.
Primary Keyword
Your primary keyword must abide by the rules we set out above. At this point, you should have already determined the best keywords for your business to use. Start associating these keywords with individual pieces of content.
You can then distribute these across your content schedule to ensure an even distribution of your primary keywords. If you're using the content calendar as a tool to coordinate content creators, make sure you include information on keyword volume and positioning.
Secondary Keywords
Secondary keywords can be unique phrases or similar search terms to your main keyword with alternate wordings. For example, let's say this article has a main keyword of "content calendar. template" A secondary keyword might be "marketing calendar template."
You can see the results for 'content calendar' from the free keyword planner Wordstream below.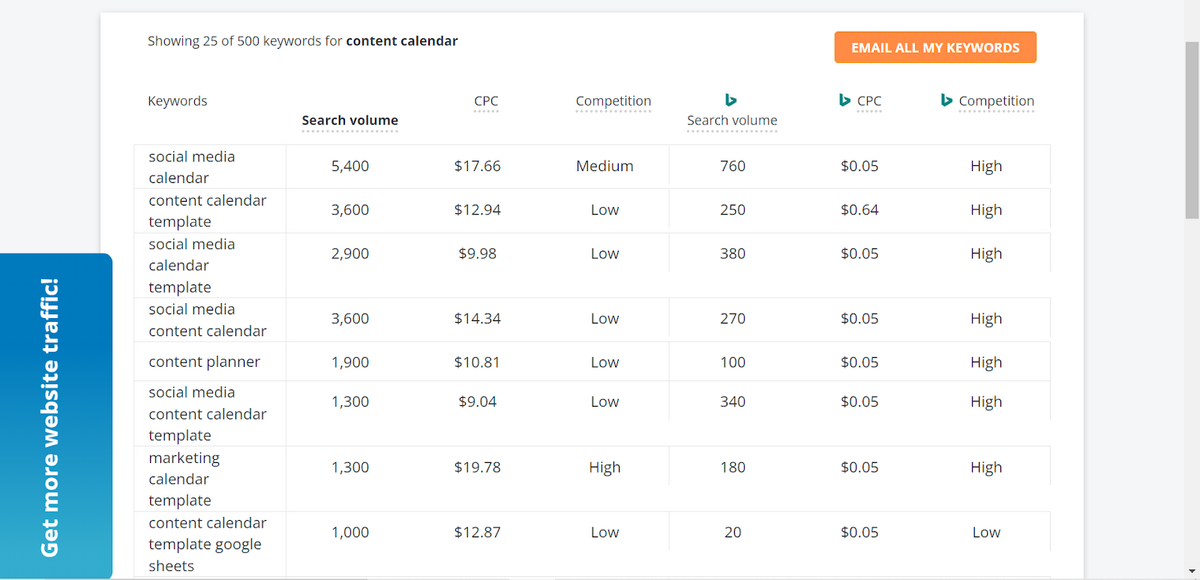 Headings & Formatting
Secondary keywords can also help you to work out headings, subheadings and areas an article should cover. It can be useful to create content outlines using this information so that content creators can format content appropriately for your keyword results.
The type of content will make a big difference here. The SEO requirements are very different for a business phone system product page when compared with a blog article.
Content Quality
Content quality should always be a factor you keep in mind. This means informative relevant content. It doesn't matter how creatively you insert keywords if the content just isn't useful to the user.
Use your content calendar to ensure a steady supply of high-quality content alongside more regular info-drops, product reveals, ads, etc.
Bear in mind that mobile-friendly optimization may be different to standard desktop SEO. Only 13% of websites maintain the same SEO position across all devices, according to this study.
Scheduling & Variety
How you schedule content is important. You'll need to account for everything we've already mentioned above to achieve an optimal content distribution. As you proceed with your content plan, you should monitor content performance.
Pay attention to any trends that arise in successful articles and analyze what's working well. It could be that certain topics or content styles work better if they publish at set times, or on certain days.
If you follow the SEO optimization strategy and you still get an article that performs much worse than expected, analyze the reasons here as well. Consider whether the SEO characteristics were lacking, if not, what caused it to flop?
Remember that creating more in-depth, backlinked, content can help underperforming articles. If you have a brief overview of a topic, link back to it from the expert advice article it relates to. This can also help older content stay relevant.
Communication
If you have a content calendar, you can easily share your content goals with colleagues. You should share this with as much of your business as possible.
At the very least, your content creators, your marketing team, your editors, and social media managers should have access. Even your affiliate network could benefit from knowing your SEO goals.
Using SEO Data Effectively
There are a variety of tools, paid and free, you can use to source SEO data. We've already mentioned Ahrefs, SEMrush and more. All of the data these tools can provide means little unless you learn to use it effectively.
That means working with SEO, while SEO works to your business needs. As we touched on before, you need to tailor your SEO plan to your site's content and audience.
Targeting a keyword that is too popular could cause your article to bomb just as much as a keyword that no one will search. Being aware of your own site's domain ranking and SEO capabilities will be vital.
Final Thoughts
For a startup business, SEO is like a single pane of glass standing between you and online visibility. Keeping on top of your SEO with a content calendar can help you break right through.
Make a content calendar part of your agile marketing strategy and you can reap other agile benefits. Being able to adjust to audience trends and interests at short notice can be a valuable tool.