As the competition increases day-by-day, it's vital to build and expand your network among professionals and companies.
LinkedIn is one of the most trusted B2B platforms for bloggers, company owners, and marketers.
97% of B2B marketers utilize LinkedIn for content marketing.
Knowing this, you might be wondering, "How would I stand out on LinkedIn?"
Well, it's a tedious task to stand out in the world's largest professional network, but you can achieve it with an effective strategy.
In this article, we've listed the ten best LinkedIn strategies that'll help you stand out on LinkedIn in 2021.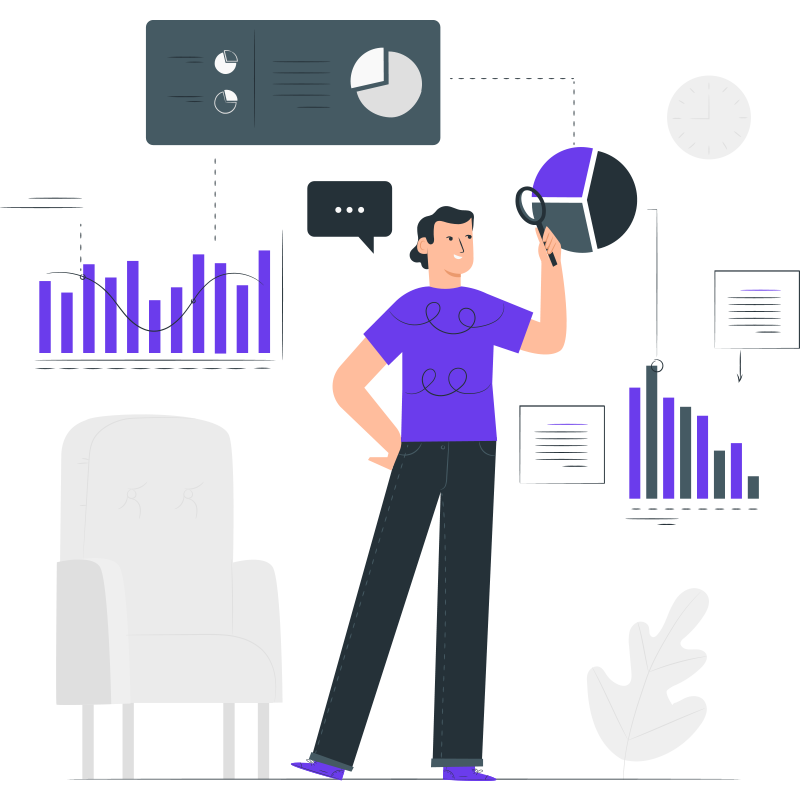 Get long-term ROI.
We help you grow through expertise, strategy, and the best content on the web.
1. Improve your LinkedIn profile
The LinkedIn profile is the foundation for your brand and clients. If you haven't optimized your profile yet, it's worthwhile to improve it right away.
Here are some of the ways through which you can implement LinkedIn profile optimization.
Update your profile picture and background photo
According to LinkedIn, a perfect profile picture is 14% more likely viewed by others.
Below are some of the quick tactics you should apply while choosing your profile photo:
Your actual photo (preferably headshot)
High-resolution image
A good smiling expression
Use natural lights rather than filters
Wear clothes as per your industry
The second thing people notice is your background photo. With proper image, you can make your profile stand out and engage with prospects effectively.
For instance, Neil Patel uses a smiling headshot on his profile photo and a background photo showcasing the services he offers.

Revise your headline
Your headline depicts what you are and what you do. So, it's the best place to impress your audience and clients at first sight.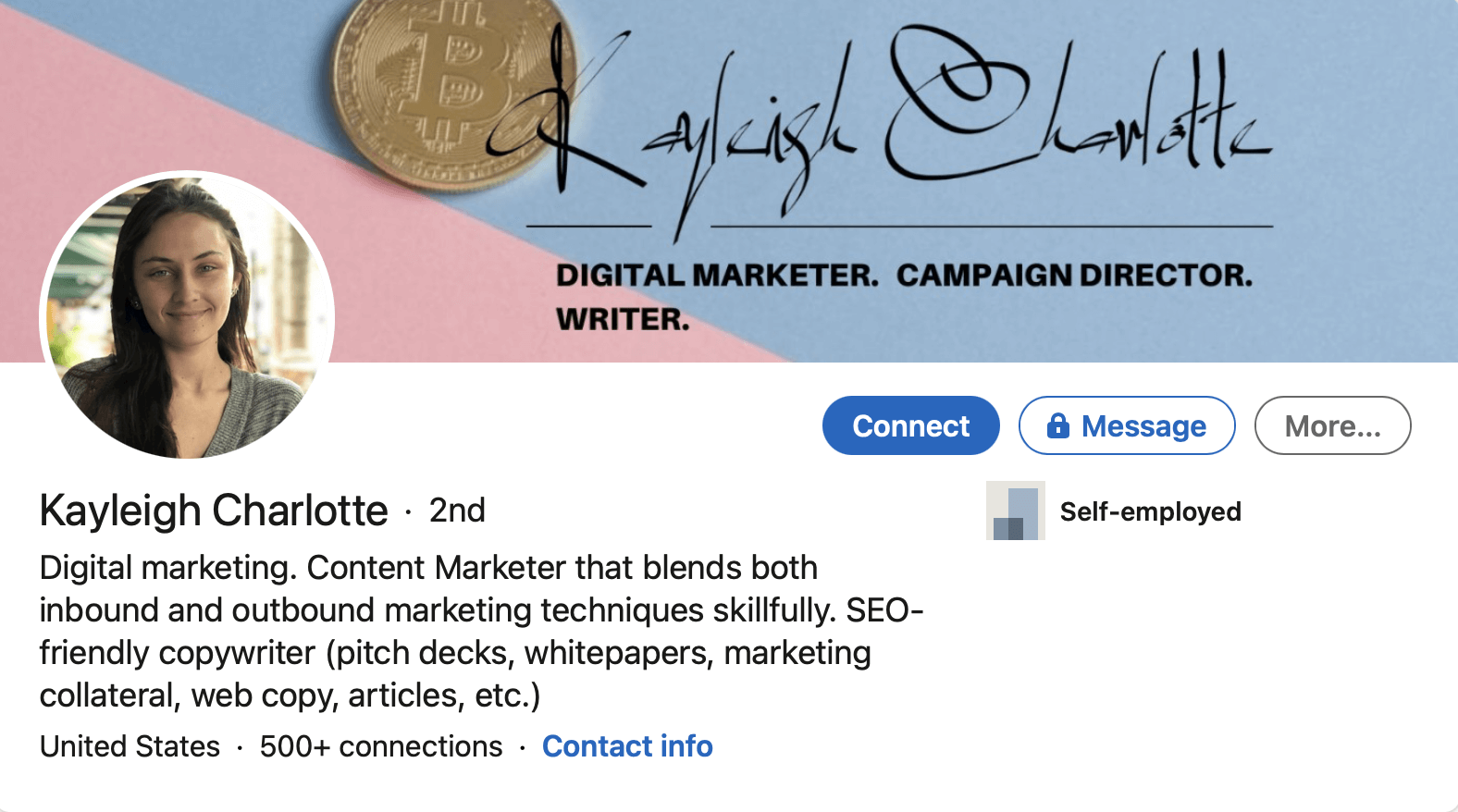 For instance, "Content Marketer with 20+ years of experience helping CEOs, Presidents, and key leaders" is better than writing "Content Marketer."
Turn your summary into sales pitch
LinkedIn summary (or about section) is the most under-utilized feature by marketers. Many of them leave it blank or write a short tagline.
You can insert your keywords, tell your career story, add successful case studies, inspire others, and much more.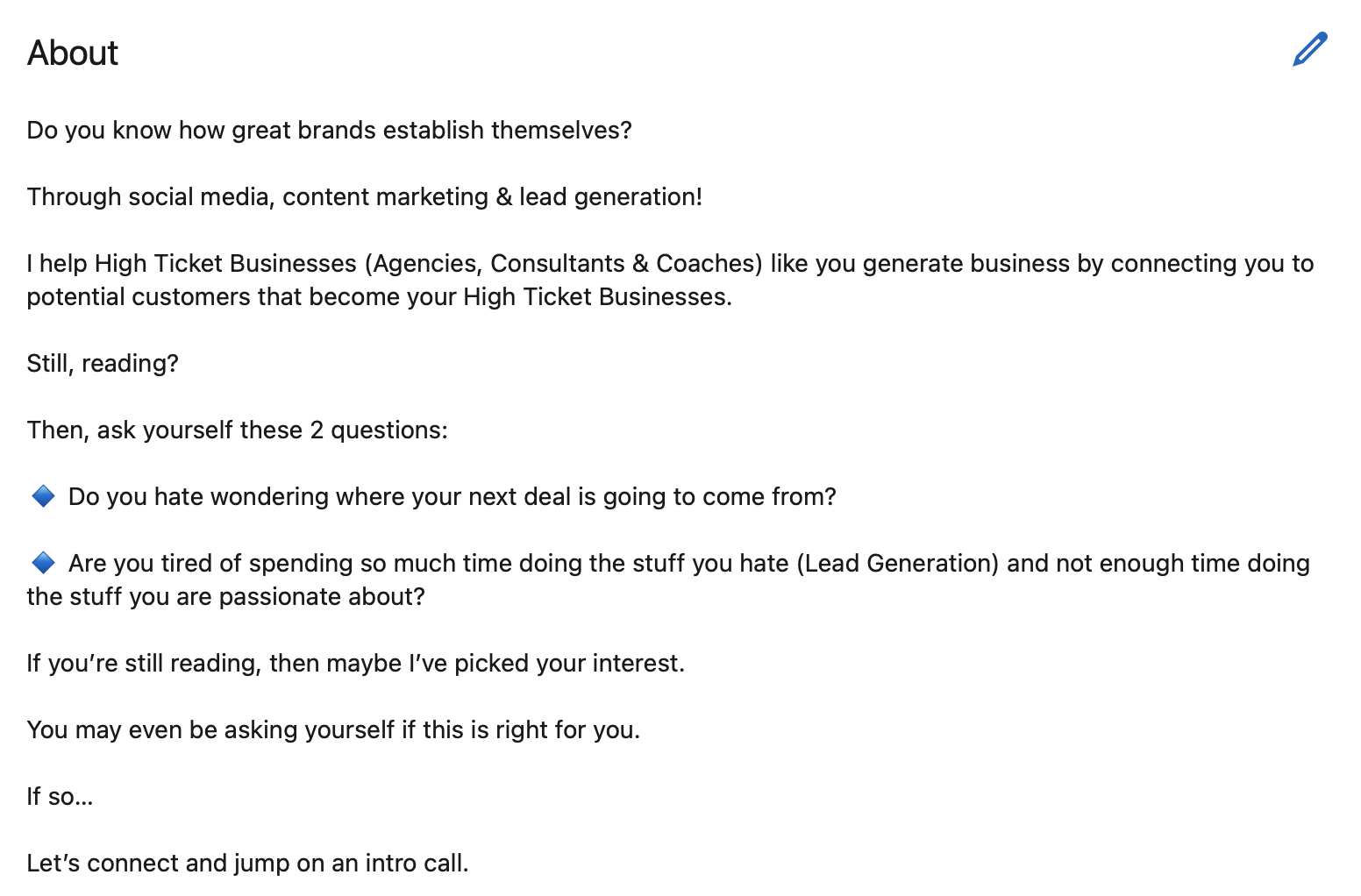 Pro Tip: Add a call-to-action (CTA) at the end of your summary. You can either provide your contact number or work email id.
List your relevant skills
Listing your skills not only showcases what you're good at but also works as a keyword – one of the best LinkedIn strategies.
Moving a step ahead, if someone endorses you for your skills, there's a high chance of converting prospects into clients.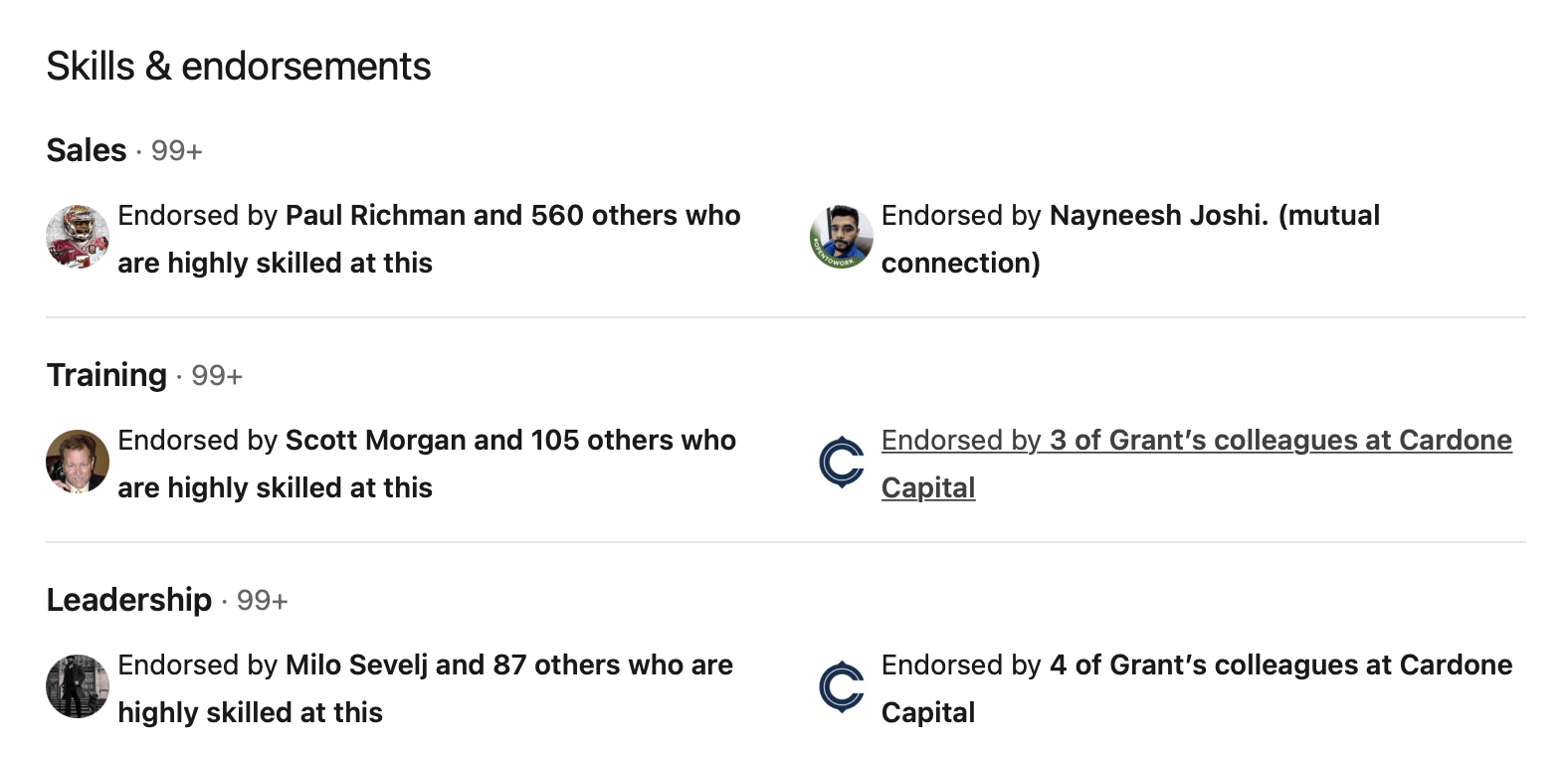 Request recommendations
On LinkedIn, recommendations work as testimonials that showcase your clients' experience of working with you.
Imagine you're new to New York City, and you want to go for a dinner date. What would you do first?
Check online reviews and testimonials. Right?
Similarly, when someone wants to hire a content marketer for their company, they check recommendations on your LinkedIn profile.
The best thing about LinkedIn?
The platform allows you to request a recommendation. So, don't hesitate to ask your colleagues and clients for recommendations.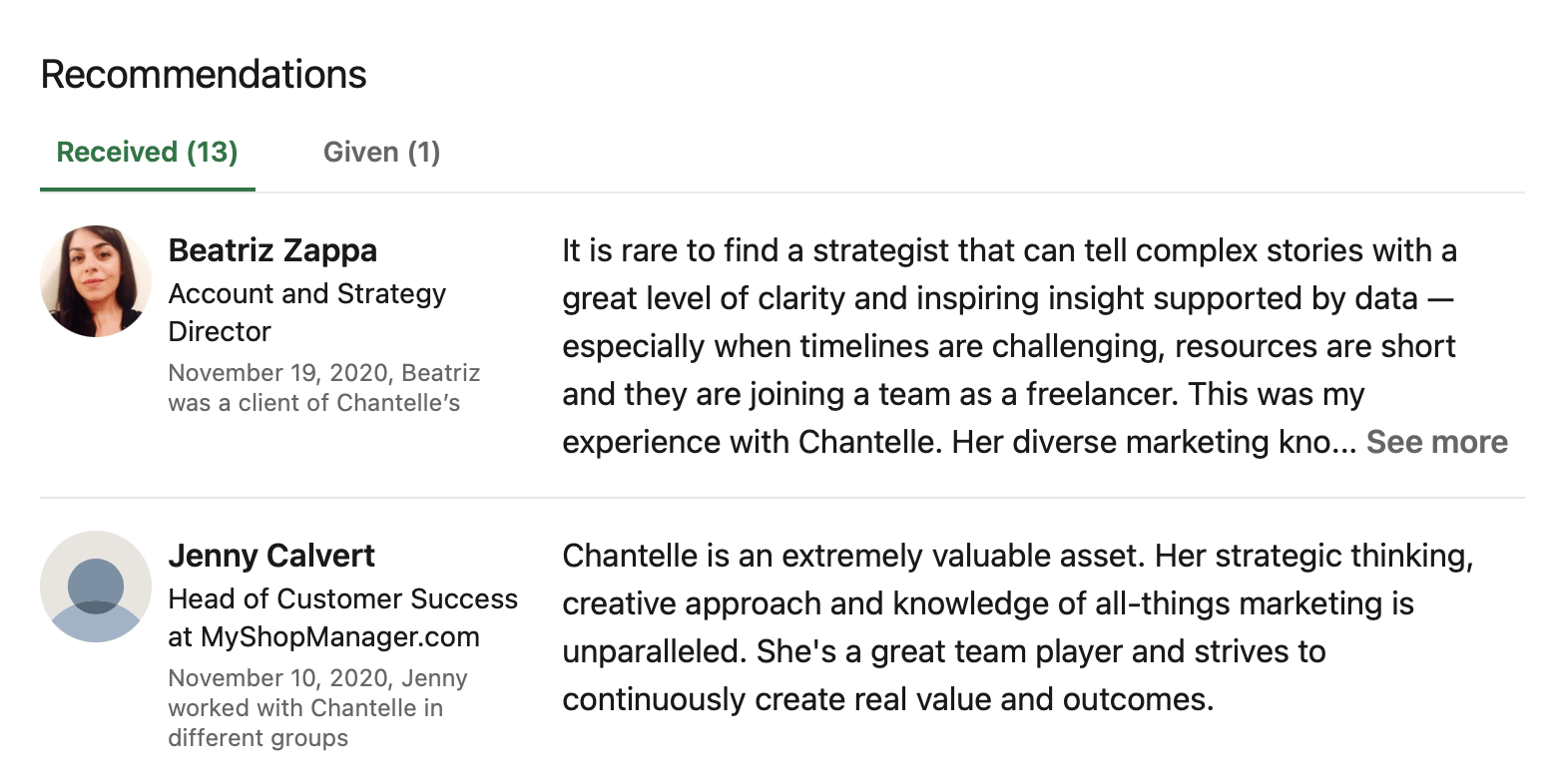 2. Create niche-based content
Gone are the days when you push out content randomly. Nowadays, you've to provide valuable and rich content to your audience.
With non-niche-based content, you'll experience a low impression rate, high bounce rate, and fewer website visitors.
To create niche-based content, you need to ask three questions below:
Your Target Audience?
Your Area of Expertise?
Right Channels for your niche?
Target audience
Many content marketers make the mistake of pushing content for a broad audience. The narrower the audience, the more targeted content.
Suppose you're the owner of an IT startup and you want to hire new talent.
"Men & Women between 18 and 25 years old" is not your target audience.
Instead, "Men & Women between 18 and 25 years old who are in IT and prefer to join a startup" will be your target audience.
Area of expertise
Whatever your product or service is, there should be a reflection of expertise in your niche.
People don't like to engage with the average content; that's why you've to showcase your expertise through your content.
For instance, you're a LinkedIn Ads expert, and then you can demonstrate case studies of your most successful campaigns including LinkedIn ads tips and tricks based on your experience.
Additionally, you can tell your audience what LinkedIn strategies you follow that makes your campaign outstanding.
Right channels
Depending on your audience and area of expertise, you've to figure out the right channel for your niche.
First, you need to decide the form of content, such as a blog, images, videos, podcasts, etc.
Then you've to pick the channel. It can be LinkedIn, Facebook, YouTube, Medium, and more.
For instance, you're a content writer, and you want to publish short and long-form content.
I suggest you choose LinkedIn to publish short-form content in a post and long-form content as articles.
3. Leverage stories to engage with audience consistently
Similar to Facebook and Instagram, LinkedIn Stories operate in quite much the same way.
LinkedIn Stories launched recently so that early adopters will get a competitive advantage in the future.
You can upload images or videos on stories that last for 24 hours. You can even add mentions, questions of the day, and stickers.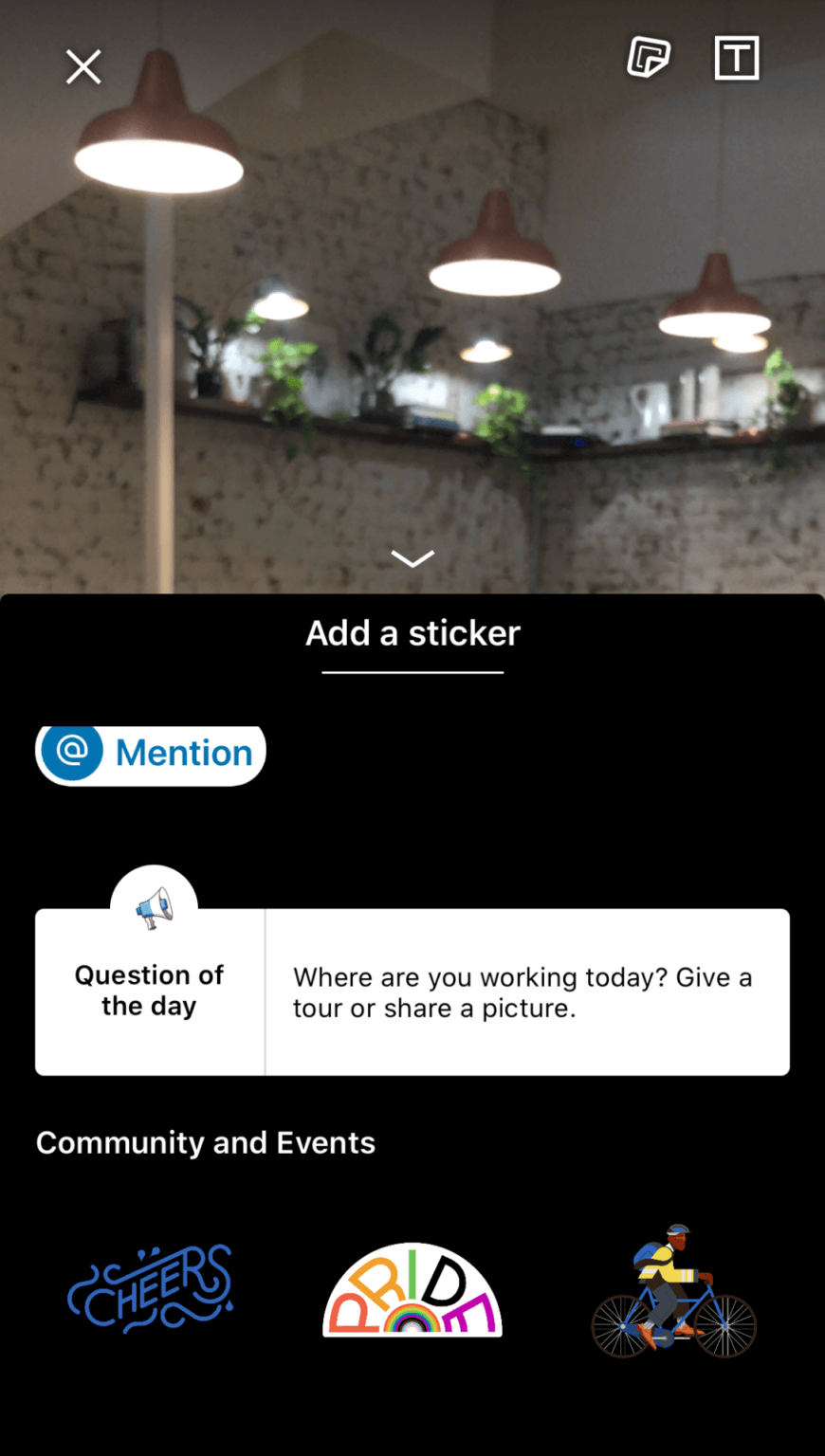 Why LinkedIn Stories?
Sharing day-to-day activities, industry updates, and behind the scenes of your professional life
lets you engage with your audience effectively.
Keep in mind; stories might not help you with direct sales, although it will create brand awareness among your audience.
Lastly, I suggest using LinkedIn Stories to present your content in different ways to reach a wider audience.
4. Publish relevant and engaging content
We all know that "content is king," and anyone can produce it. But, creating content without an objective is ineffective.
Firstly, recognize what type of content your target audience consumes. Depending on that, you can produce relevant and engaging content.
Here are some tips for creating content that grabs your audience's attention quickly.
Originality – With so much content out there, it's tough to create engaging content. But, to stand out in the market, you need to create original content.
Statistics – Including accurate statistics in your content lets your audience know about the market, and they'll find your content more engaging.
Storytelling – People relate to stories quickly rather than bare facts. You can include your brand's success story, like how your product solved your customer's problem, etc.
5. Increase organic reach with hashtags
Before you start using hashtags on LinkedIn posts and articles, you should first research the hashtags concerning your industry and target audience.
To be successful in hashtag strategy, search for a hashtag in the search bar and filter it based on people, companies, and content.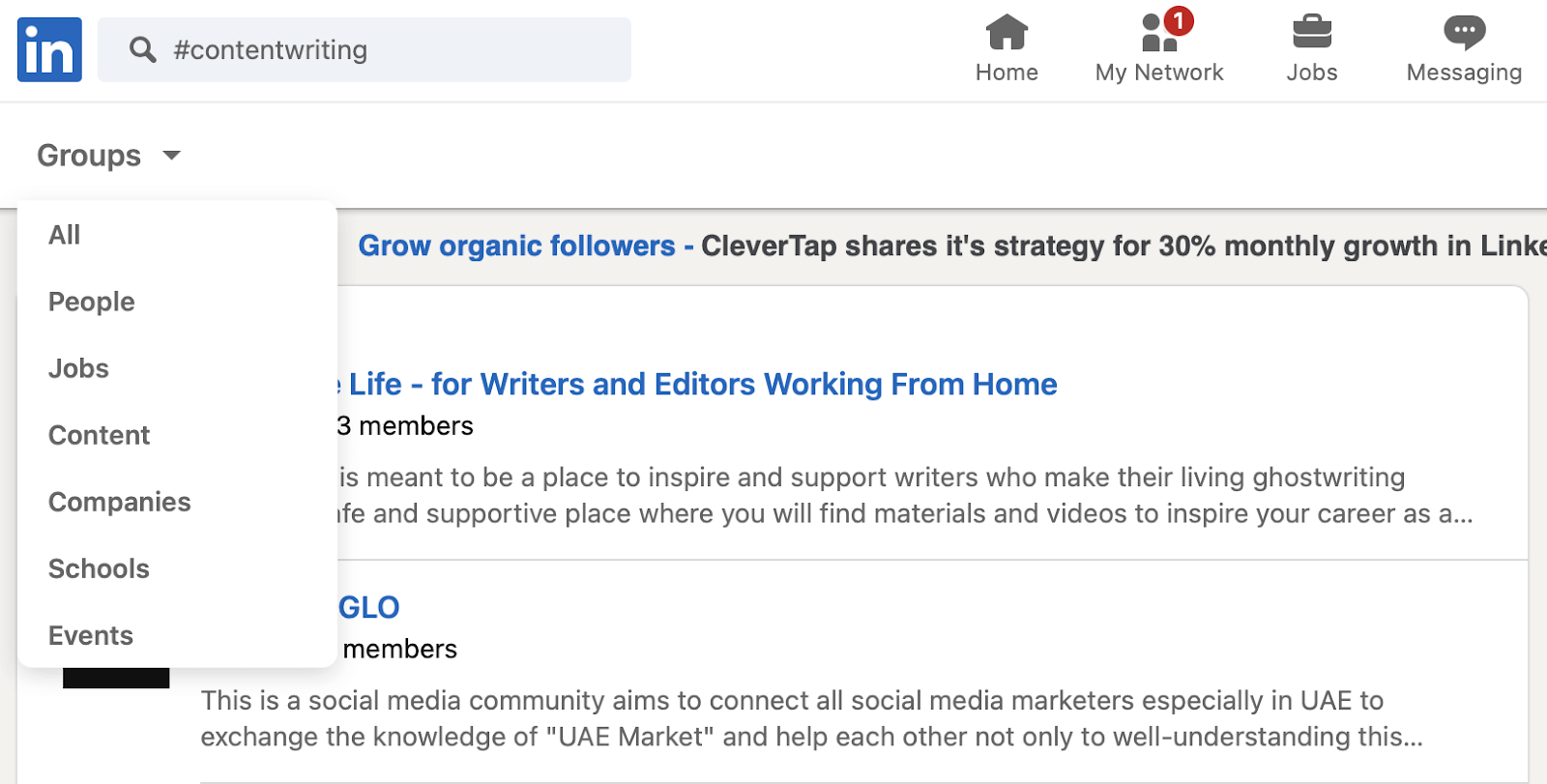 The above process will help you discover and reach an industry-specific audience.
Now, you can like and comment on posts and articles under your targeted hashtags to build and grow your network on LinkedIn.
Lastly, incorporate hashtags whenever you create a post or an article.
When you create a post, you can either use LinkedIn hashtags suggestions or type your preferred one.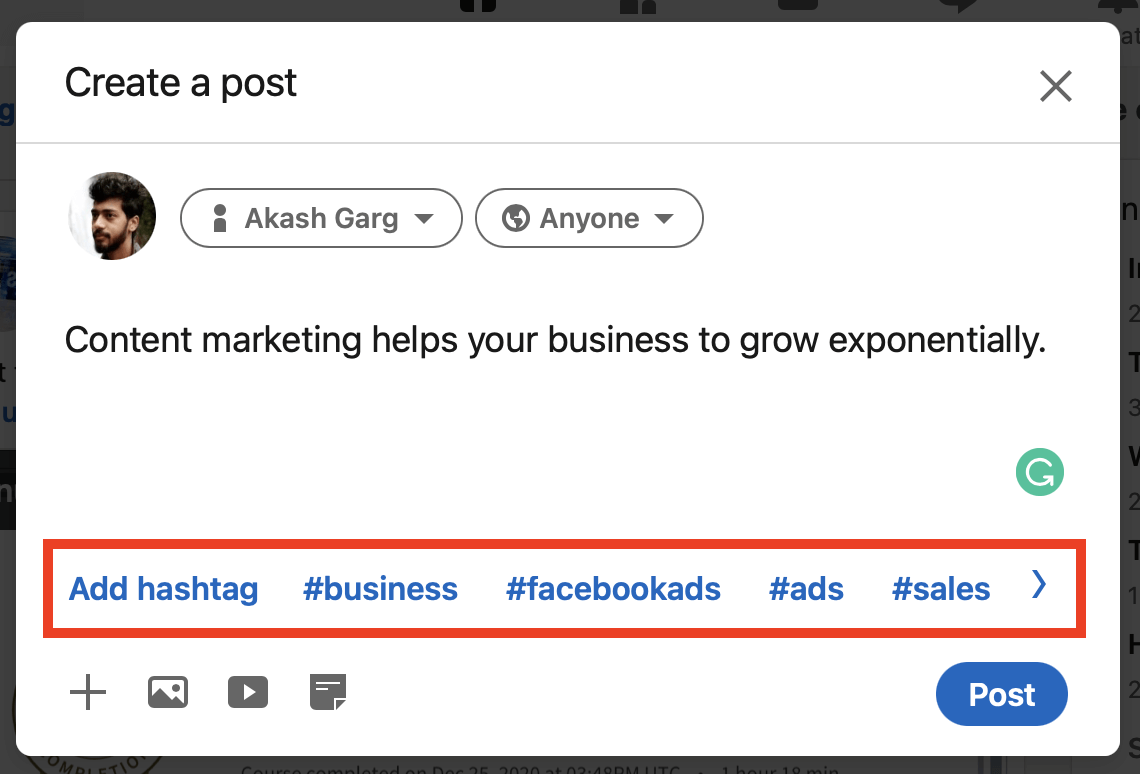 6. Optimize your company page
If you don't have a company page on LinkedIn, then first create it.
Make sure the page name reflects your official business name, and it's consistent with the terms on all other social media platforms.
To optimize your page, the first thing is to provide all the information because pages with complete information receive 30% more views weekly.
Start from the business tagline and page about section to give the overview, company size, website URL, and more.
You can also use the sales and support tool to provide your audience an effective customer experience.
Whenever you're providing information, always use relevant keywords to rank ahead of your competitors on searches.
When you start building your page, LinkedIn recommends a checklist, which you can view on the completion meter (coined by LinkedIn).

Optimizing the company page is not only to create awareness among users but to engage with potential customers as a brand.
7. Use LinkedIn ad campaigns
To provide better targeting options, the platform lets you run objective-based advertising.
LinkedIn offers various campaign objectives, including LinkedIn lead generation, website conversions, brand awareness, engagement, job applicants, and video views.
Whether it's inbound or outbound sales, you can use different types of LinkedIn ads as mentioned below:
Sponsored Content
Sponsored ads are considered when you promote LinkedIn posts. You can advertise a single image, video, or carousel for lead generation and news feed ads.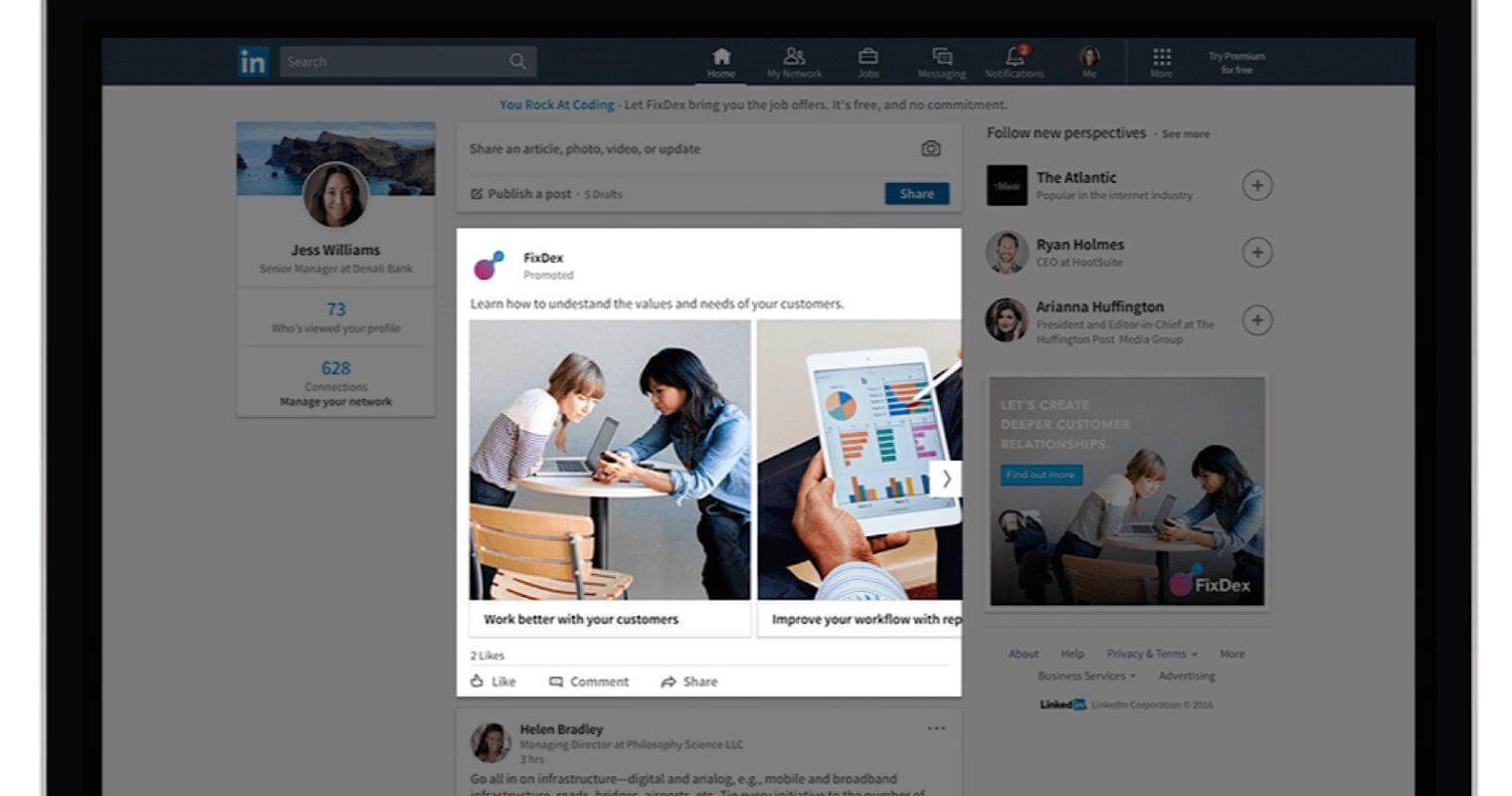 Sponsored InMail
With these ads, you can deliver messages directly to the LinkedIn-member inboxes, even if they're not in your network.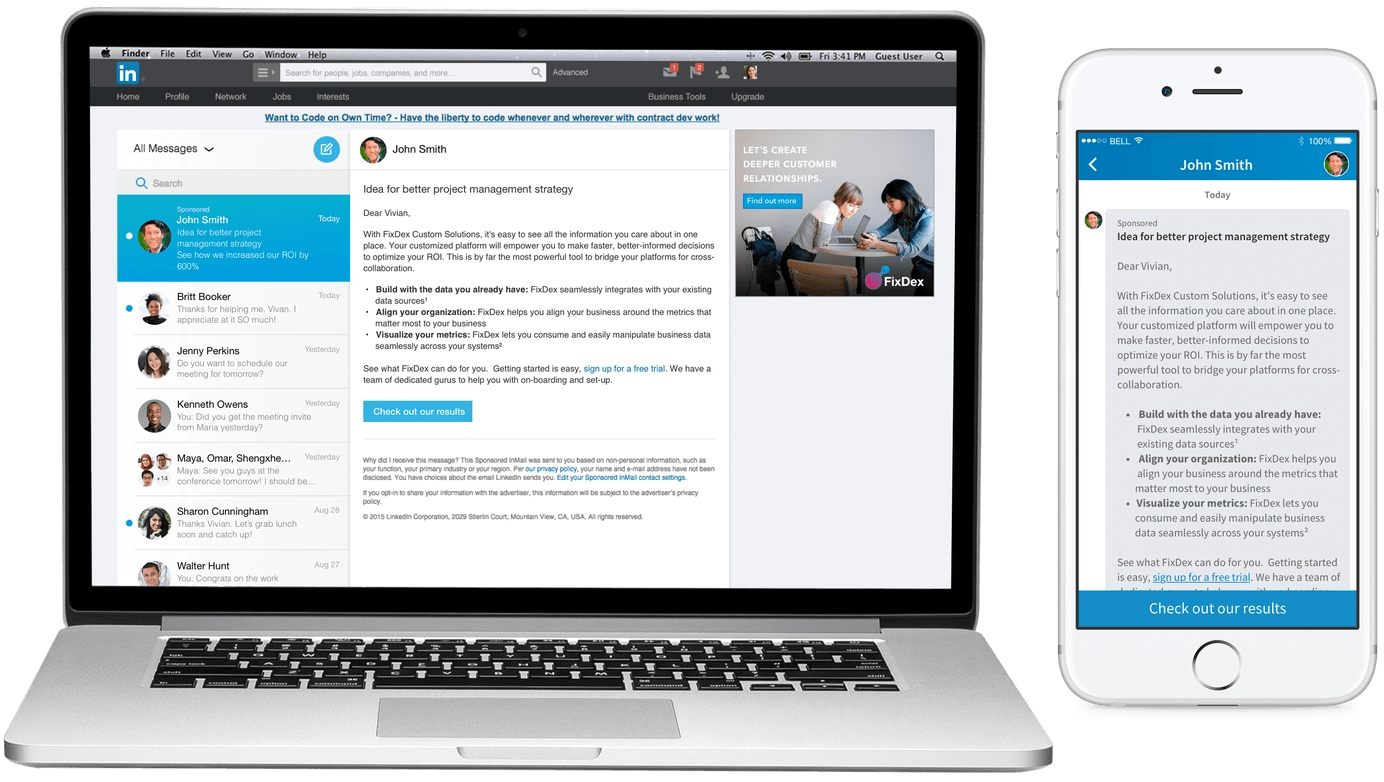 Text Ads
LinkedIn text ads are intuitive and self-service ad formats in the right rail and top banner on desktop.
These ads have a short headline, brief text, and a square image, as shown below.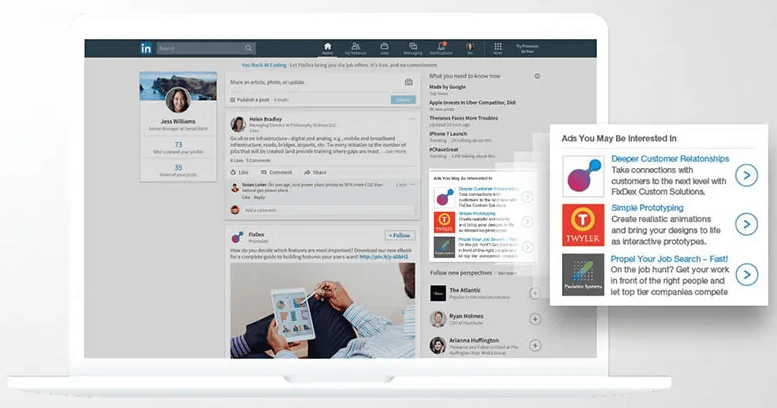 Dynamic Ads
Dynamic ads also appear on the right rail like the text ads, but the difference is you can target a viewer with their profile picture, photo, and address.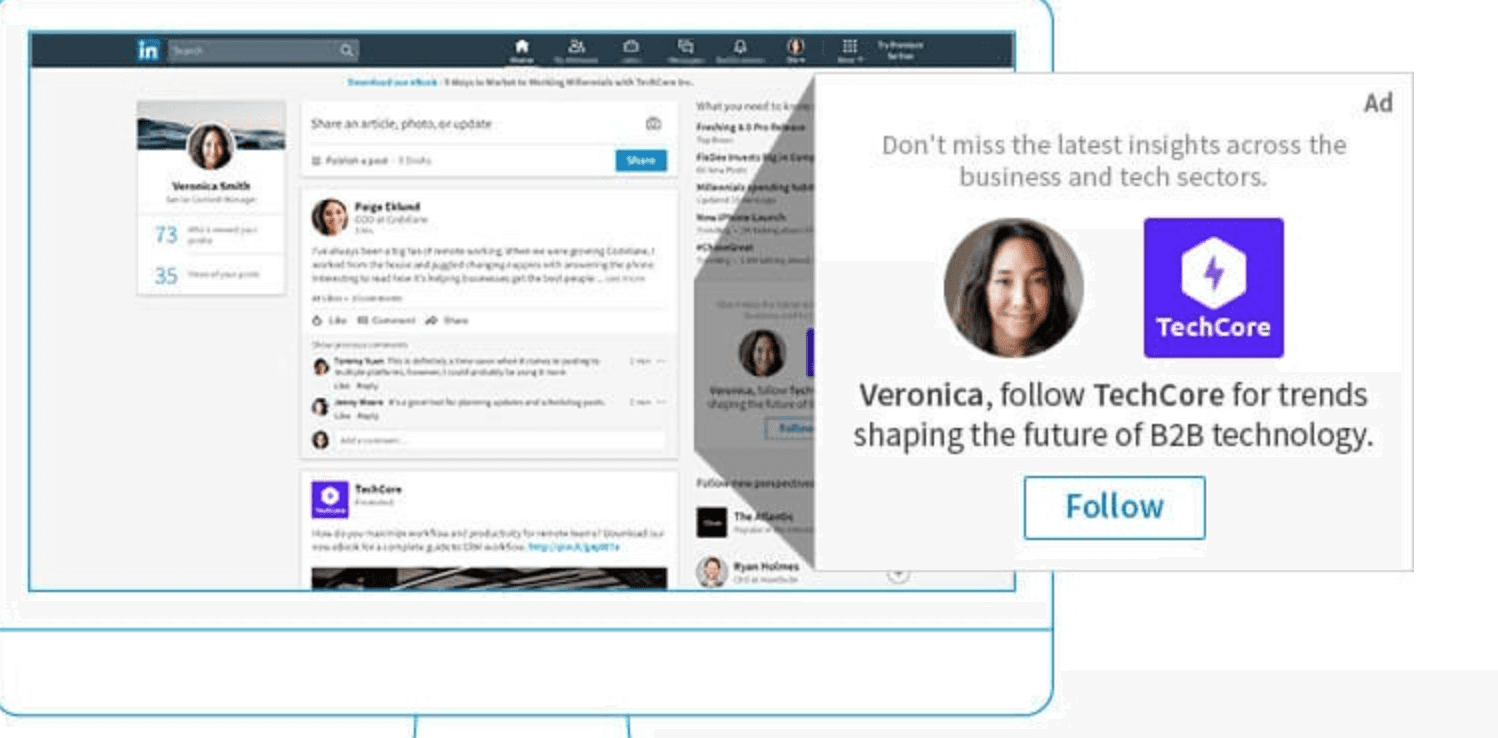 I use LinkedIn lead generation ads for acquiring new prospects' information such as name, email id, contact number, and more.
Afterward, I use email marketing to reach out with my valuable content marketing insights.
However, you can use different campaigns concerning your industry and objectives.
You can also leverage the content marketing funnel, which moves people from awareness to paid customers.
Generally, the funnel is divided into three parts, i.e., ToFu, MoFu, and BoFu.
Top of the Funnel (ToFu) – It focuses on creating brand awareness to grab the customers' attention.
Middle of the Funnel (MoFu) – It aims to generate leads. Here, you can take the benefits of LinkedIn lead generation campaigns.
Bottom of the Funnel (BoFu) – The last step of the funnel is to convert the prospect into a customer.
Conclusion
With the above LinkedIn strategies, you can build credibility, create brand awareness, establish your brand, generate leads, and boost sales.
And using the platform to roll out quality and actionable content will help you stand out on LinkedIn in 2021.
Do you have any doubts about the LinkedIn strategies mentioned in the article? Feel free to ask us in the comment section below.