Email marketing is gaining popularity among companies. Which is not surprising. After all, it is an effective and fast-paced marketing automation tool. The increasing frequency of its use by companies is forcing fresh solutions. Perhaps the best of these are trigger mailing. And today we will talk about it.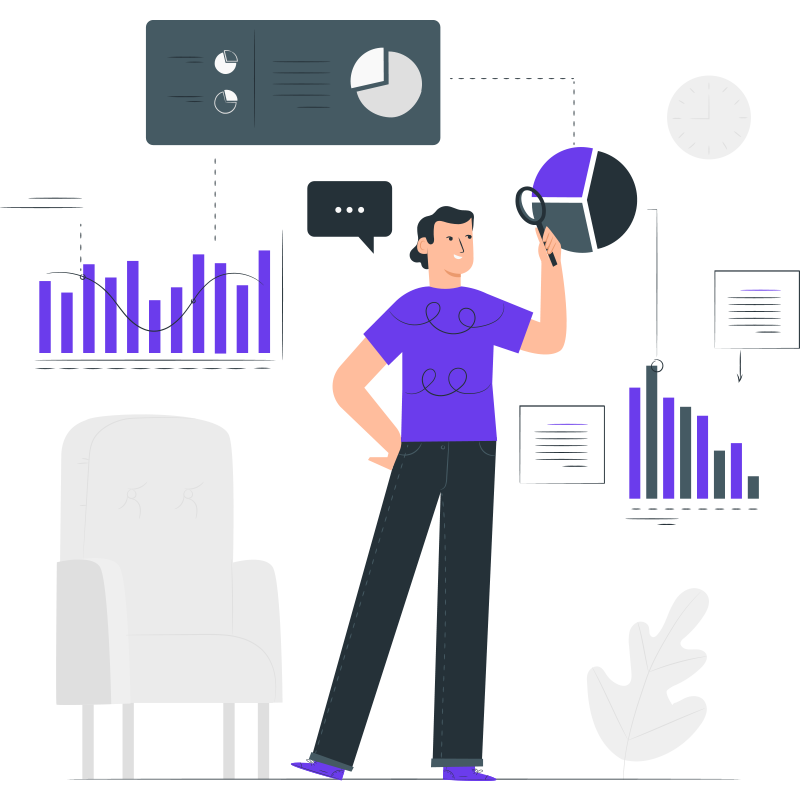 Get long-term ROI.
We help you grow through expertise, strategy, and the best content on the web.
What do you need to know about initiated letters? Statistics
Better than the previous ones, only trigger letters "My shopping cart" showed themselves. Compared to the first, they bring 54.9% more income.
Trigger campaigns provide 306% more clicks than regular ones.
Trigger emails engage users. Open in 45.7% of cases. They have a click rate of 10.75%, and participation in a "click to open" interaction reaches 23.52%. These are the largest values of all types of mailing. For comparison, the similar values of newsletters are 22.83%, 3.48, and 15.26%, respectively.
What are trigger emails?
This is a personalized form of communication with customers based on user behavior. They are initiated by certain actions. Which ones, the company chooses. Not all are available in every system, but there are plenty of competent marketing automation tools that offer triggered campaigns. The idea is: a person performs a certain action and after, a letter of the corresponding content is automatically sent to him.
It is important not to confuse this newsletter with marketing. The latter involves advertising the product, as well as significantly less personalization. Initiated emails benefit the customer. They confirm, remind, or inform about the commission of some action.
Distribution is carried out automatically. Therefore, initiated emails are extremely relevant and timely.
Why are trigger letters necessary for a business?
This method of communication is extremely convenient for companies and provides high efficiency. Saves time and resources while improving customer relationships. And without the need for personal participation.
Automatic sending of letters occurs at the right time. Which one, you ask. This provides a solution to a huge number of operational tasks. For example, order confirmation, registration, or billing.
Based on user behavior and actions, trigger emails or email templates always arrive at the best time. This makes the client feel special. The company contacts him immediately while offering benefits. This attitude increases loyalty.
Using trigger mailing in a marketing strategy allows you to achieve these goals:
Satisfying customer expectations. When buying or booking something, a person wants to receive confirmation. In the case of online shopping, you can quickly ensure its availability only through communication. A simple letter confirming the fact of purchase increases confidence.
Customer retention. Trigger emails have high rates of opening and clicks. Especially compared to advertising. Initiated mailing is an excellent solution for maintaining and building relationships with customers. And maintaining loyalty is cheaper than finding new customers.
Informing. Personalized and timely, trigger letters allow you to inform customers about changes in terms of cooperation, promotions, deliveries and more. Moreover, this is done in an effective way. Given the statistics about trigger mailing lists, the company is highly likely to receive, open and read the letter.
Achieving loyalty. Trigger letters are an easy way of communication for the company and an attentive attitude for the client. Timely notification of various changes indicates that you are interested in the user being satisfied. A brand responds to a specific action. Moreover, immediately and in a hasty manner. It gives a feeling of personal communication and is conducive to the company.
Optimization of working hours. Trigger emails are sent automatically. All you need to do is set up a newsletter. After that, you do not have to send the client an invoice manually, information about the status of the order, and so on. This is especially good for small businesses. A great assistant is invoicing software that allows you to streamline the invoicing process, increase efficiency and accuracy when sending invoices.
To create effective initiated letters, you need to improve constantly. You must read a lot of thematic blogs, attend events and take creative courses. Continuous development and research of trends help to achieve outstanding results and this should not be forgotten.
How it works: types of triggers
Automated mailing involves sending template letters. They are universal. Personalization is ensured by researching user behavior and understanding the priorities of the target audience by using email API. Based on behavioral factors, highlight the key actions of the client in the process of interaction with the company. They are included in the advertising campaign.
Users often perform identical actions. There are several varieties of trigger letters with their account.
Welcome letter
74% of users are waiting for such letters. At the same time, the income from this type of mailing is 320% more than from any other. Welcome letters are sent after user registration, with their help to start to build trust with users.
Suitable for training clients and providing guidance for action. They can tell about the company, as well as the capabilities and benefits of the product.
Recommendations for creating:
Goodwill, motivation and conciseness are important in the message. Limit yourself to 10-15 words. Motivate users to take the targeted action. For example, getting a gift, reading a blog, or booking.
Create a greeting that matches your brand style. There are different words to say "Hello". However, it is important that it sounds harmonious and consistent with the company's image. ASOS says, "Oh hello girl! Welcome to ASOS. Nice to meet you". This is not a classic greeting. But from this brand it sounds natural.
Avoid using the words "deal", "help", "free", "% off" and others. They can negatively affect the brand image.
Subscription reactivation
75% of email addresses in the database of companies are inactive. It costs five times more to retain them than acquiring new customers.
Reactivation of the subscription helps to eliminate this. The purpose of such emails is to renew the user's interaction with the brand or to exclude the email address from the mailing list.
In order for them to work, you need:
Be original and unexpected.
Offer a benefit. For example, the amount / percentage of a discount on a purchase.
Personalize your message. Use the information about the target audience to make your appeal and offer as individualized as possible.
Use the emotional component. It would be appropriate to use the phrase: "We miss you."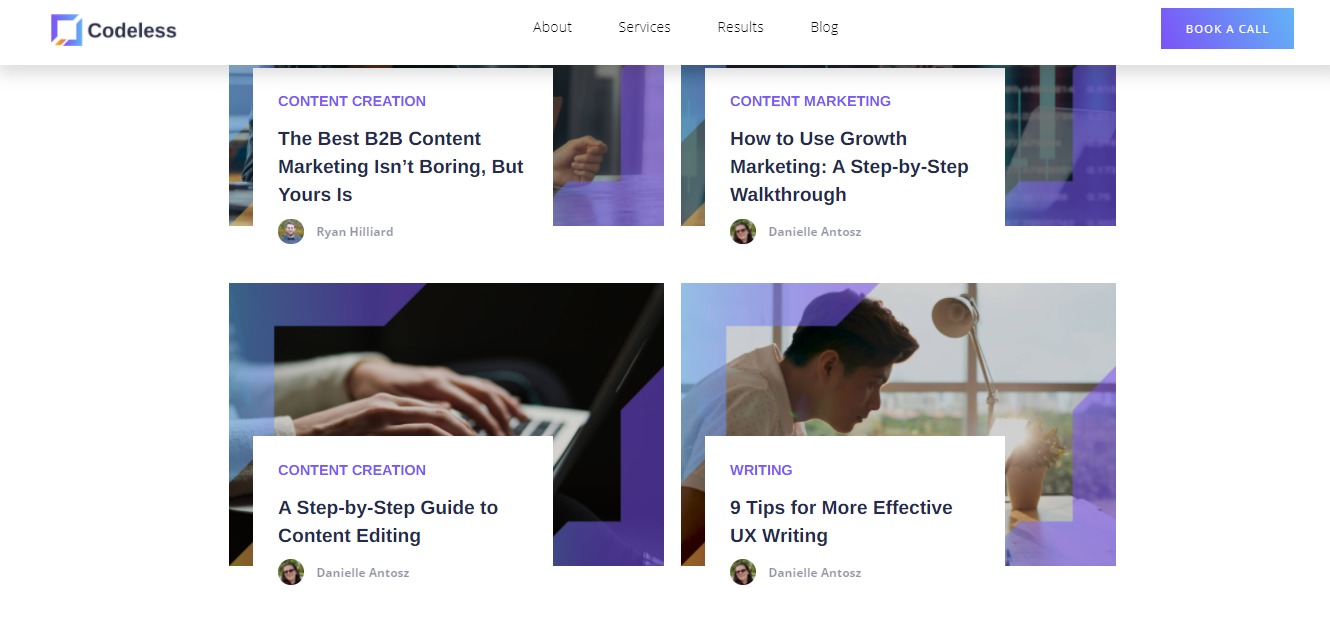 Abandoned cart reminder
Unfinished purchases are one of the key problems for online stores. Prompt (within an hour) distribution of trigger letters about order abandonment increases conversion by 6,33%. To return customers, you can use:
Social proof of the quality / benefit of the product. For example, reviews.
Time limit. You can stimulate purchase completion by adding a countdown timer.
Analogs. Perhaps there is something in the product that does not completely suit the buyer. Try to suggest something that he likes.
The Essay Tigers expert claims that the letter must be correctly composed. Secondly, the letter should contain an image of the products left, an offer / discount, as well as a call to action, or a button. The latter will allow you to track user actions.
To handle possible objections regarding the product.
Informing about transactions
Such letters provide the client with confidence in the company. With their help, they confirm the purchase, the fact of the order, or the receipt of payment. Such letters contribute to the formation of the image of a reliable company.
What should be included in the letter?
Product Name. It is appropriate to use it not only in the text but also in the topic. This will make the message clearer and more likely to be discovered.
Price. In many cases, users identify the sender of the letter, or the transaction itself, by the amount. Especially if it is a regular payment.
Date. It is indicated in the information about the letter. However, in this case, we are talking about giving the client comprehensive information about the status of the order. Therefore, giving the date or indicating the location of the product is not superfluous.
Birthday Letters
Compared to adware, they provide 481% more transactions. They make the client feel special. A simple letter of congratulations or a promotional code dedicated to the holiday strongly stimulates user loyalty.
What should you use?
Sentence. A coupon, a certain amount, or a discount percentage will be very pleasant and will be perceived as a gift from the company.
Sending in advance. The ideal solution is at the beginning of the month. This will allow you to notify the person in advance about the benefits and will enable the client to take advantage of the offer.
Should be fun. Birthday greetings can contain funny pictures, gifs and videos. The main thing is to create a sense of celebration.
How to set up trigger email
To create a trigger advertising campaign, you need to go through a series of steps. Each of them determines how, when, and after which specific communication with users will be carried out.
Find a suitable newsletter and email marketing software, ideally one where you can set up automations in a workflow chart with dependencies. ActiveCampaign tool offers such features, you can check the in-depth review of ActiveCampaign here. There are a couple more providers that offer similar features such as GetResponse, EngageBay, HubSpot, and Mailerlite, etc.
Creating a strategy. Initially identify important user actions in your sales funnel. Focus on them. Next, find out information that is interesting to your target audience. Filling trigger letters is a compromise between what is interesting to the person and the things the company wants to convey. It is important that letters are read on any device.
Planning an initiated campaign. You need to understand how users interact with the company. A vision of the customer's life cycle allows you to accumulate effort at the right time. Your task is to determine the scenario of behavior. Highlight all possible development options and points at which you can influence user actions.
The choice of triggers. When do you want to contact users? After registering? Exclusively on holidays? Or 3 days after the goods from the shopping cart were not purchased. Define triggers according to your goals.
Actually, the setting. Having collected the key information, having developed the design and content, you are ready to launch the newsletter. It is important that letters are read on any device.
Preparing, improving, and launching an effective campaign can take time. However, it's worth it. Trigger mailing saves time, money, and turns ordinary users into loyal customers. It represents a topical business solution. By sending personalized letters at the appropriate stages of the life cycle, you gain the trust of users and increase the efficiency of investments.