"Make sure your site is optimized for search," says every marketing strategies article published in the last decade.
If you're a business owner, chances are someone has talked to you about search engine optimization. Whether it's endless sales calls from SEO agencies or a slew of articles you've seen popping up on LinkedIn, everyone in the marketing world is talking about those three little letters.
But there's a reason for it.
It's been talked about to death because it works, and it's vitally important to your business' digital marketing strategy and overall success.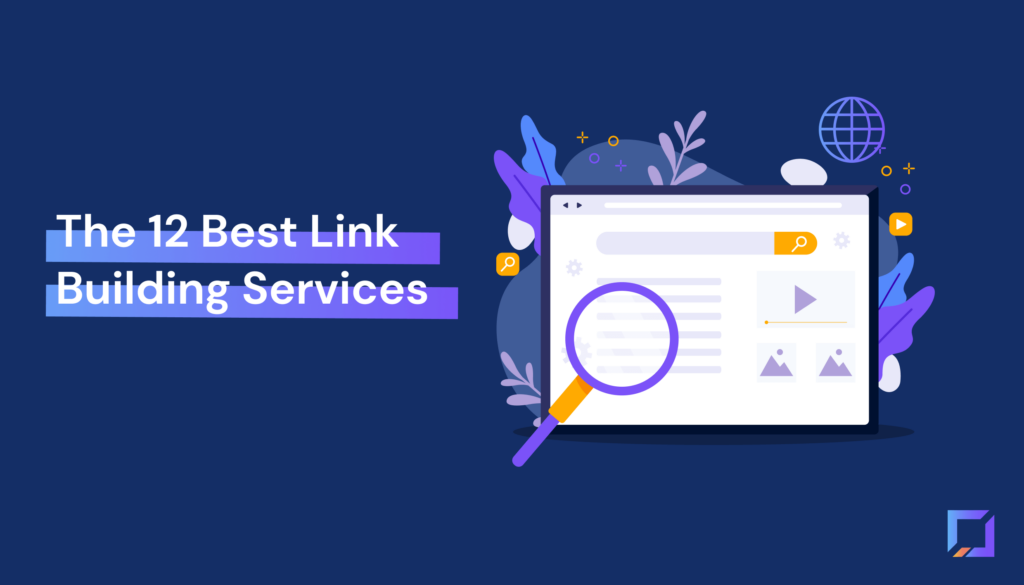 Most people will tell you that SEO is all about putting the right keywords in the right places, and that's partly true. But if you're really looking to score great rankings on Google, you're also going to need to build links.
Link building may not be fun (and it's certainly not easy). In fact, 41% of businesses cite link building as the most difficult part of achieving SEO success.
But thankfully, you don't have to do it yourself. There are link-building services out there that will get your links listed on high-value websites. Working with a quality link-building company can help you rocket to the top of the Google search engine rankings and oust your competition for the coveted number one slot.
But which link-building services are worth your time and money?
There are a lot out there, and some are less than reputable. This article will break down the top ten link-building services for 2023 to help you get started on your SEO journey and keep you from wasting money.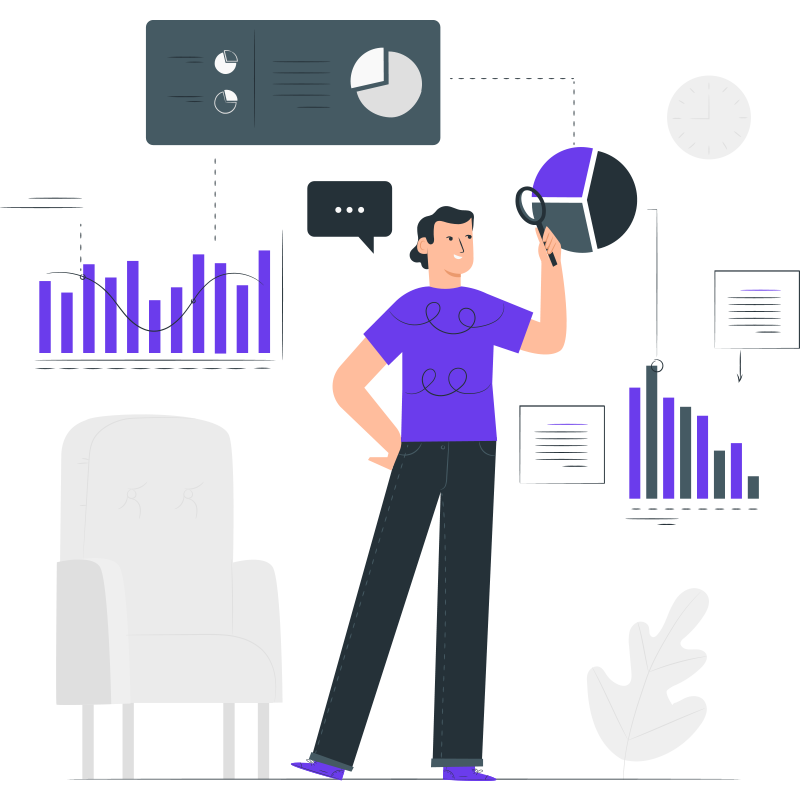 Get long-term ROI.
We help you grow through expertise, strategy, and the best content on the web.
What is Link Building?
Link building is the building of links both on and off your website to drive search ranking positions for your brand.
On-page link building is a simple matter that should be a part of any content marketing strategy. It revolves around the creation of an interconnected web of articles, bound together by internal links found within the copy of your web pages.
Off-page linking (also known as backlinking), is far more difficult. You want to build a catalog of high-quality backlinks on other websites that point back to a page of your choosing. These outside sites should be relevant to your industry while also carrying a high domain authority from Google.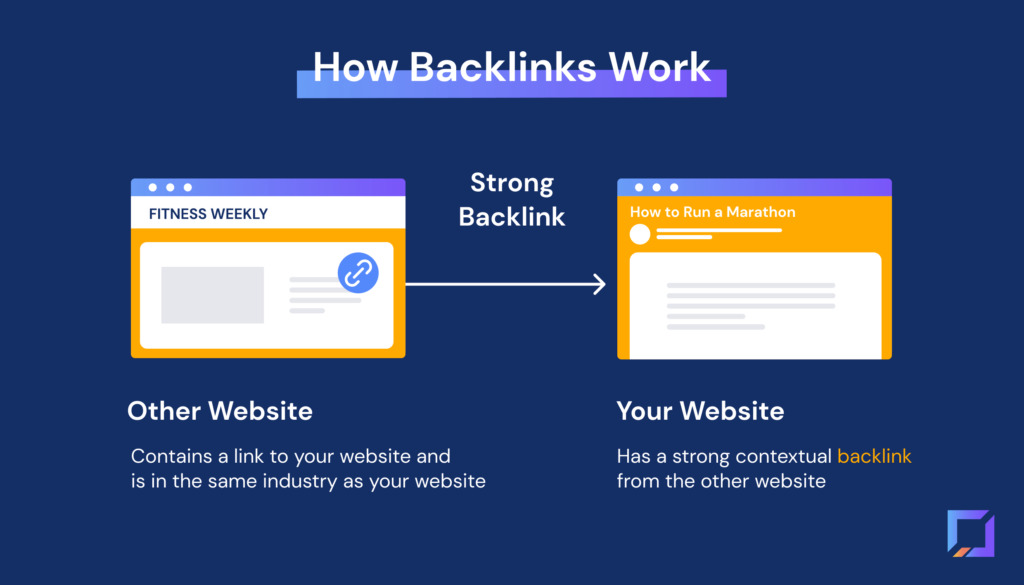 Think of a backlink as a reference letter on a professional resume. When you want to show a hiring manager that you're right for a job, you show them a reference from someone in your chosen field who will vouch for you.
Now, think of Google as a hiring manager. It's always looking to rank quality websites for every keyword under the sun. But, Google is a well-respected company, and it knows that whatever it recommends first will receive a lot of traffic. Google attaches its name to that selection, so it wants to ensure that it's relevant and high-quality.
A backlink from a website with a high authority essentially tells Google that your website gets its seal of approval. If that site is linking to you, it's acknowledging your expertise. If enough respected websites do that, Google takes notice.
How can you get these all-important links?
Guest blogging is a popular and effective way to get your links out there. You write articles about topics related to your industry and get them listed on other websites. These blog articles will contain a link back to your site.

Boom. Instant backlink service.
A whopping 90% of marketers use content-driven strategies to get links listed on other websites. But there are many link-building strategies, and some are more difficult and time-consuming than others. That's where the services of a white hat link building agency come into play.
What are Link Building services?
A link-building service or agency is a professional organization that you can hire to curate a catalog of links on other websites that link back to your pages.
They do this through blogger outreach, guest posting, content creation, edits, broken link building, and many other intricate methods. It's different from a content marketing agency, as it's more focused on a single goal.
Link building services know the ins and outs of SEO link building. If you don't want to be backlink-building every day when you should be running your company, then enlisting the services of skilled professionals with experience developing link-building campaigns is highly advised.
However, much like any digital marketing agency, there are good ones and bad ones. The bad link building services engage in low-quality black hat tactics that worked back in the early days of search algorithms.
Here's an example. Back in the day, black hat SEO companies would create dummy websites that had nothing on them except for a link back to your site. When Google was young and naive, spammy tactics like this were enough to trick its search bots and get you listed higher in the SERP.
However, Google learns at an astonishing rate, and it corrects these gaps in its algorithm. Now, if you were to try to pull the wool over its eyes by creating a dummy website, it not only wouldn't work but you'd actually be penalized for it and possibly even delisted altogether.
That's just one of many mistakes that you could make without knowing it. But you know who does know all of these mistakes and how to avoid them?
Link building agencies.
And that's not some big secret I'm letting you in on. Over 60% of businesses are already outsourcing their link-building services.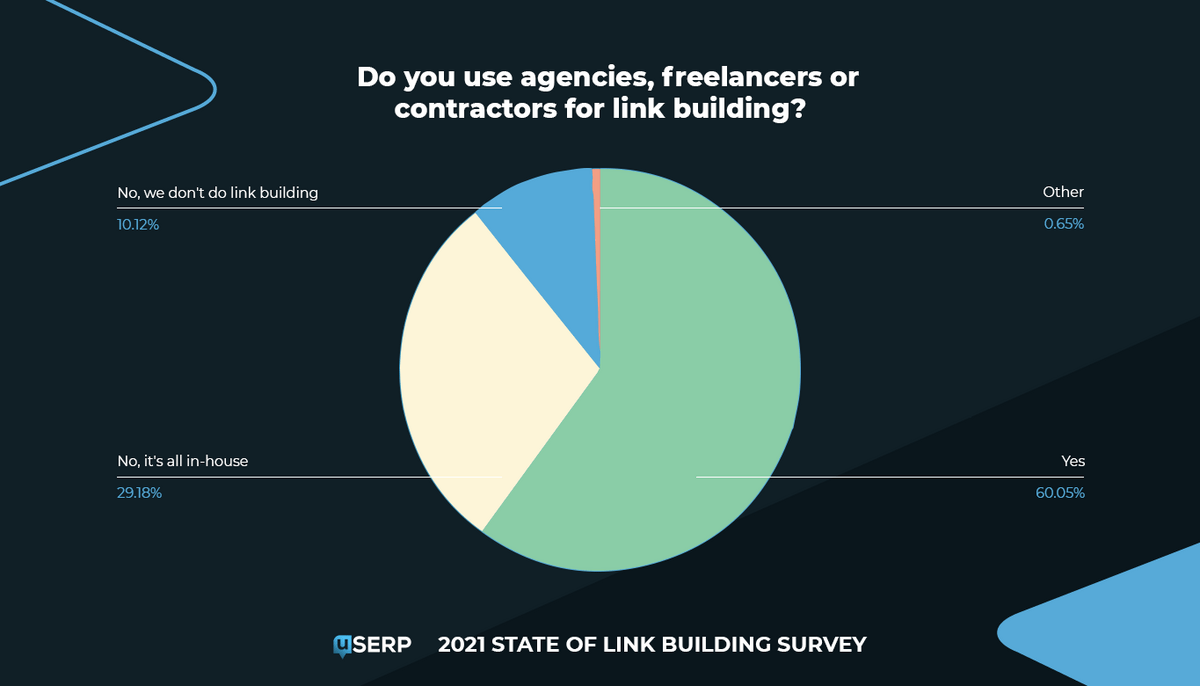 Of course, many factors can influence your decision when choosing a link-building agency. There's industry experience, pricing, availability, features, portfolios, and much more. To ensure your investment is worth it, consider ways to hire top remote talent to complement any agencies you hire externally.
So let's dive into the best of the best link-building services.
Top 12 Link Building Services
If you're looking for a rapidly scaling full-service link building company, look no further than uSERP.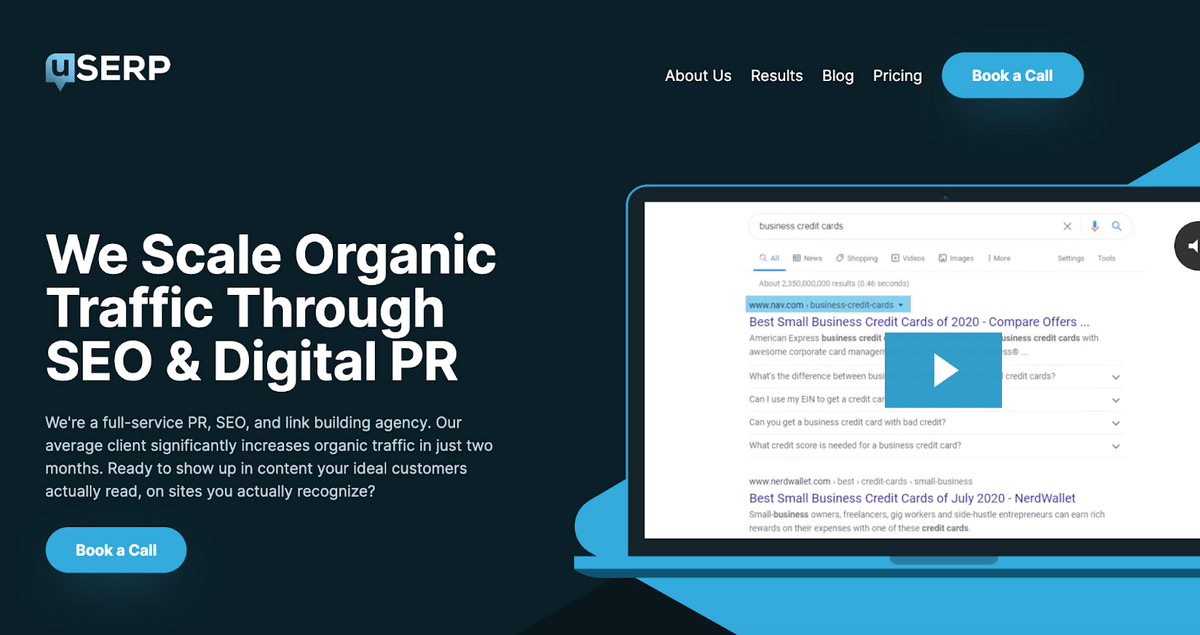 This company has had great success working with some large organizations. Some of uSERP's satisfied clients include Robinhood, Freshworks, monday.com, ActiveCampaign, Hotjar, and many more.
As it says on its website, uSERP's goal is to scale your organic traffic by utilizing white hat SEO techniques and digital PR efforts. As a full-service link-building agency, it creates high-quality links for your organization and gets them listed on big-name websites.
uSERP understands that not all websites are created equal, and not all links will be helpful. This is why it employs a quality-over-quantity approach to link building. The uSERP team taps into its network of high domain authority, highly respectable publications (such as Forbes, Investopedia, Entrepreneur, and more) to make sure they're delivering only the highest value links to your site.
Clients of uSERP typically start to see increased organic traffic within two to three months (for instance, monday.com, who saw a 22% traffic increase — from 794,977 to 972,260 organic visits per month).
HigherVisibility is an award-winning digital marketing agency that provides clients with a wealth of digital marketing services, including link building.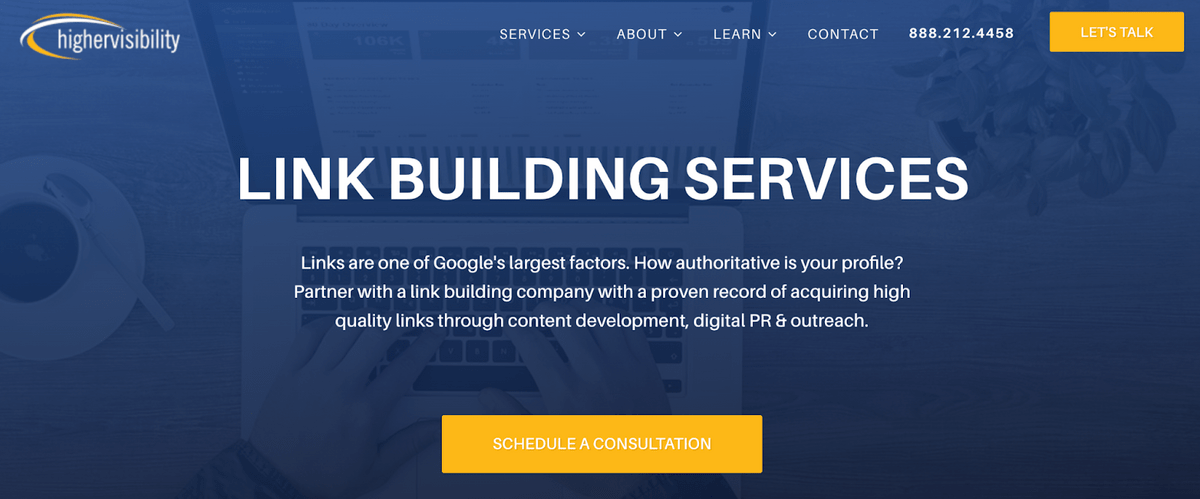 While not a dedicated link-building agency, HigherVisibility understands the importance of links to your overall SEO strategy and seeks to use this important ranking factor to make your site more authoritative.
It does this through digital PR, outreach services, and high-end content development.
HigherVisibility has chops to back up its claims, taking the Landy Awards for Best SEO Agency of the Year for 2017-2018.
Transparency is also highly important to HigherVisibility, and all of its clients receive monthly reports regarding campaign progress.
Only Outreach is an award-winning link-building agency focused on building relationships to earn links. They specialize in guest posting, outreach services, and high-end content development.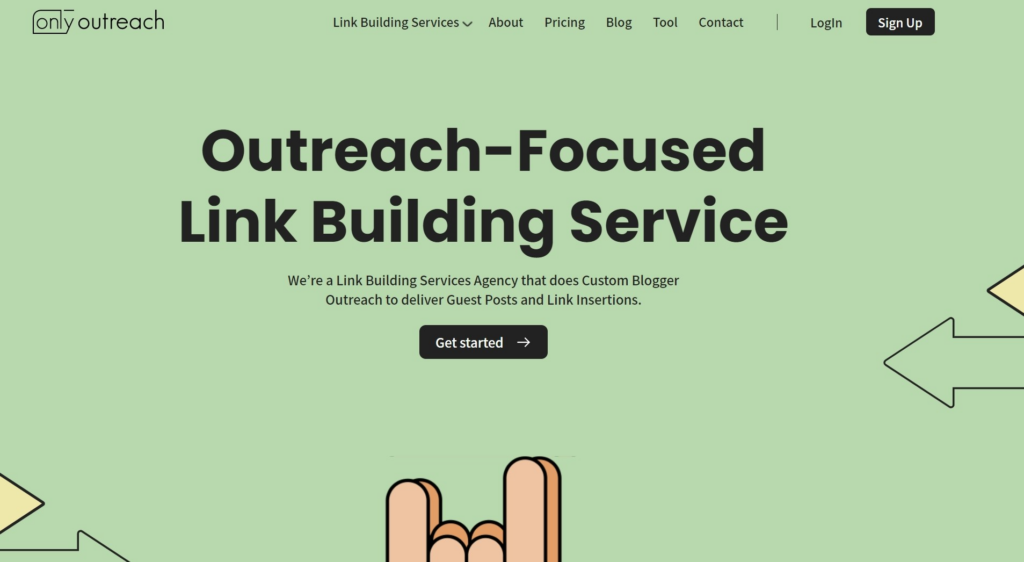 They have a team of experienced link builders, project managers, and developers that work together to provide the best possible service and experience. Their main strategies include guest posting, ghost-written posts, and link insertions which are beneficial in helping to increase traffic, build relationships, and improve domain authority.
Transparency is very important to Only Outreach, ensuring their clients get real-time updates regarding campaign progress. Their packages start at $1499, and they build a range of links within that package assigned a monetary value based on the DR, traffic, and type of links it is.
Additionally, they avoid working with bloggers with price sheets, as this isn't an effective link-building strategy. Instead, they focus on building up a history of creating good content that bloggers covet and having bloggers owe them one, which can successfully generate great backlinks. As such, they target blogs with a content manager, content marketers, or niche sites with traffic when doing blogger outreach and being picky about who they work with so as not to get lower-quality links from blog sources without editors or heavy traffic.
From the Future is a digital marketing agency that specializes in serving enterprise-level clients. It specifically focuses its attention on helping large brands improve both their growth efforts and the acquisition of new customers.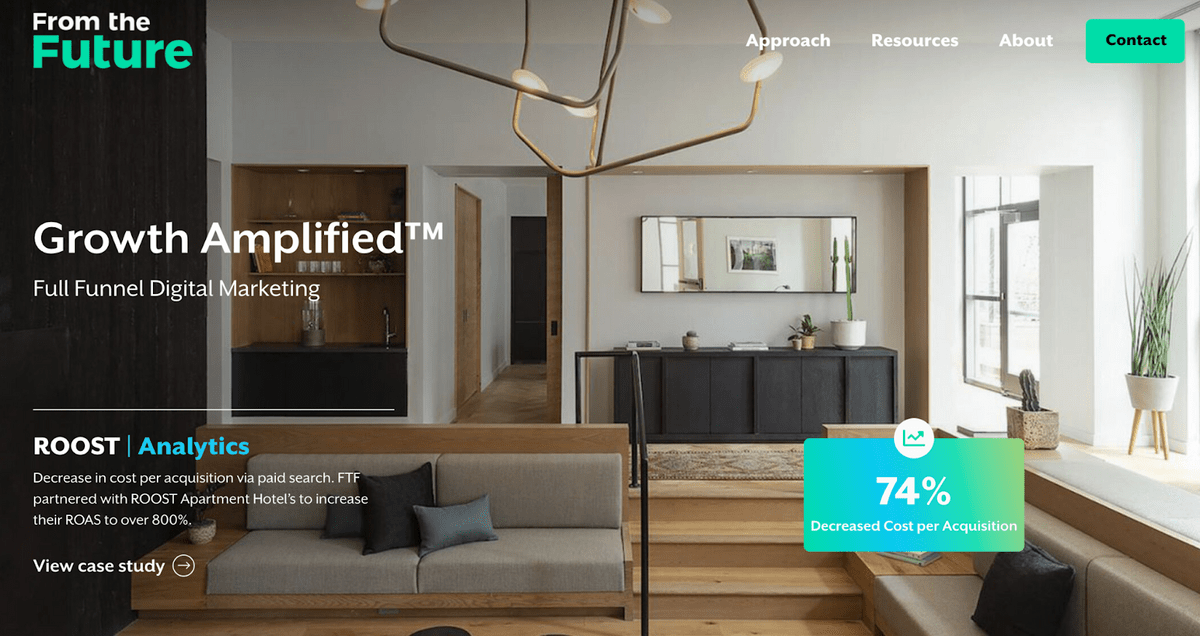 Some of its clients include Sandals Resort, Beaches, Devo, Colombe, and InVision.
While this is another full-service agency, it has a strong focus on link building. From The Future keeps its link-building tactics pointed toward creating high-end links and press syndication. The team over at FTF will first analyze the links already attributed to a client so that they can create a proper strategy.
After that, they look for high-domain websites that meet Google's standards for potential backlink placement. They then pitch high-quality content to these websites, testing which approaches yield positive results.
The Upper Ranks classifies itself as a "Boutique Link Building Company." It's one of the oldest link builders around and has a wealth of experience in working with some major brands over the years.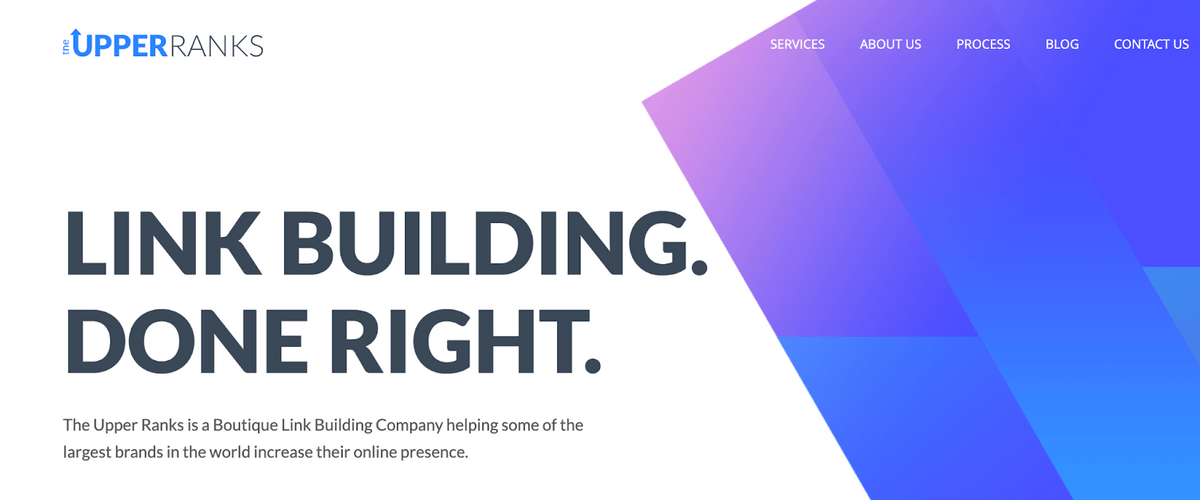 This agency has been featured on SEMRush, The Huffington Post, Ahrefs, Search Engine Journal, HubSpot, Moz, and more. Its clients include publicly traded companies, SEO agencies, and silicon valley startups.
It offers custom link-building methods meant to help businesses reach their goals, generating leads, conversions, traffic, visibility, and ultimately sales.
This company was founded in 2011 by David Farkas, who has a great reputation in the marketing world. Its approach to link building is customized to each client, and it never settles for a mediocre link.
Digital Gratified is a relationship-based SaaS link-building agency. With more than 100 SaaS clients worldwide, they are definitely one of the fastest-growing SaaS agencies around.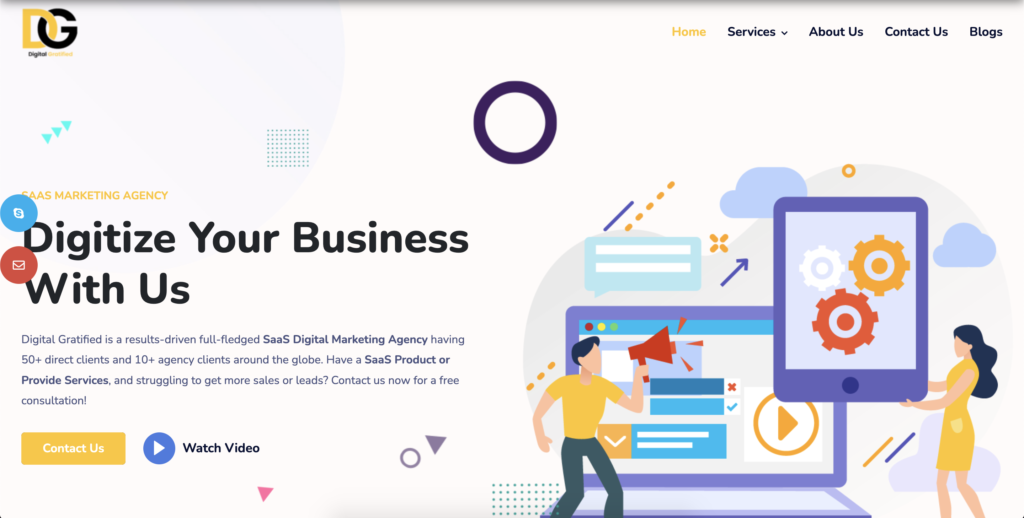 What makes them unique is that they offer high-quality niche-specific SaaS domains, which allows their clients to get the most out of their growth. Plus, the team at Digital Gratified is always on the lookout for new and innovative ways to help their clients get high-quality backlinks.
They do all the manual email outreach, LinkedIn outreaching, etc., to get link-building opportunities for their client. Apart from link building, they also offer SEO & Content Marketing Services.
Whitespark is a different kind of link service, focusing mostly on building local online citations to improve a business's reach in its local market.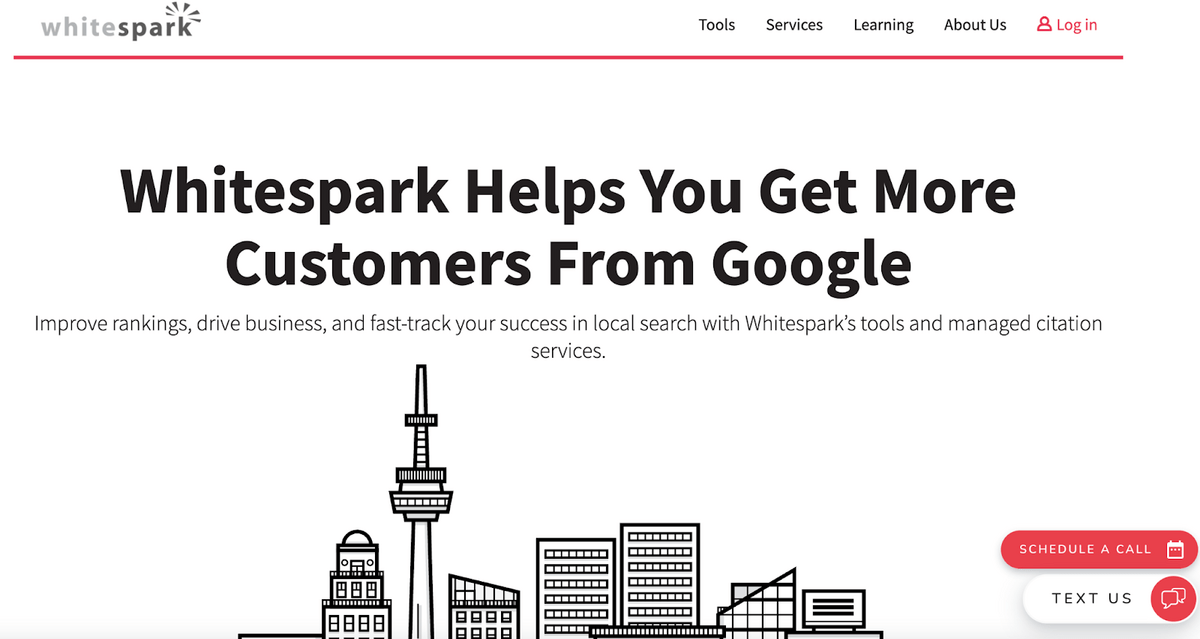 Local citations are a different form of link building. It's important for businesses that rely on local traffic. If you have a physical store in a local center of commerce, for instance, the services offered by Whitespark will appeal to you.
Citations placed on authoritative websites that include your business NAP (name, address, phone number) can get you listed on the all-important Google 3-pack. This gives local searchers a ton of information about your business.
Whitespark approaches citation generation by asking you questions about your business so that it can create a custom plan. It then uses a Local Citation Finder to locate any inconsistencies online. For example, if you've recently changed your business address or phone number and there are citations out there still featuring the old information, that can be a strike against you which will push you down the rankings.
The company then creates local citations listing your accurate NAP. It even compiles these citations for you in a list detailing how to make updates in the future should the need ever arise.
Stellar SEO specializes in the building of custom backlinks and providing link outreach.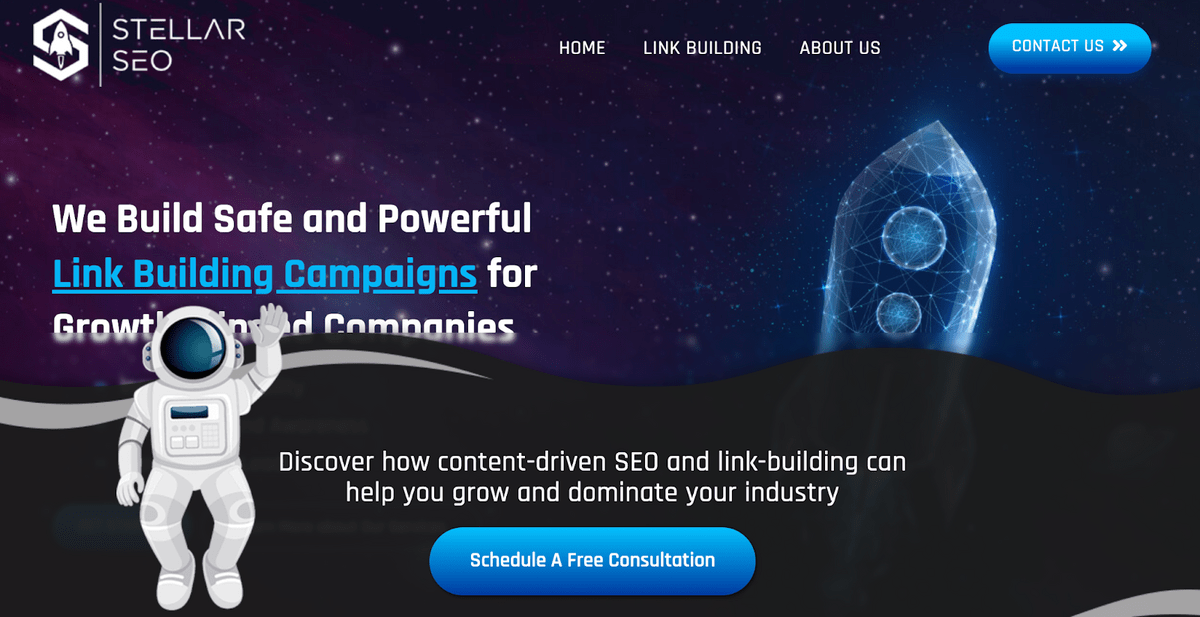 If you want to be highly involved with your link outreach, you can do that with Stellar SEO. Conversely, if you want nothing to do with your link outreach and want Stellar SEO to handle it, that's also an option.
The company has been involved in link outreach since 2015, and it uses several white hat tactics to get your links listed. Stellar SEO employs a large team, making manual outreach a breeze. It also specializes in content promotion and strategies for passive link acquisition.
The awesomely named FatJoe is a full-service marketing agency that offers link-building services.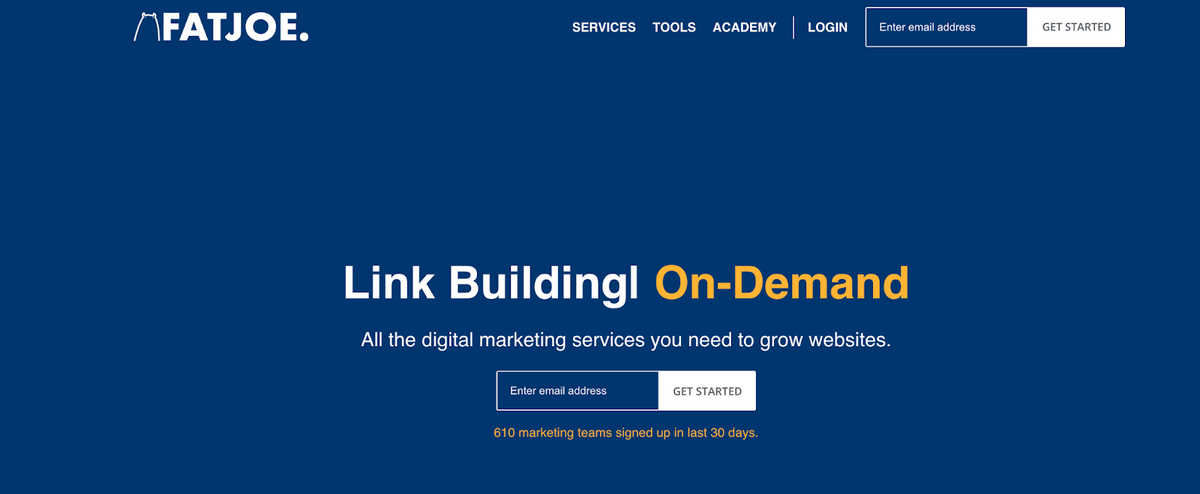 One of the benefits of FatJoe is that it has no monthly commitments. So, if you're a startup looking for an affordable link-building service, this might be a good fit for you.
It offers blogger outreach along with infographic outreach and even local citations. If you're a digital marketing agency that doesn't provide link building, you can work with FatJoe's white-label service, where you'll pay them to generate links for your clients under your name.
This company also keeps a history of every link that it places, so you'll never have to worry about double links and wasted resources.
Siege Media specializes in content link building, using an in-house content team that studies your brand voice and unique audience.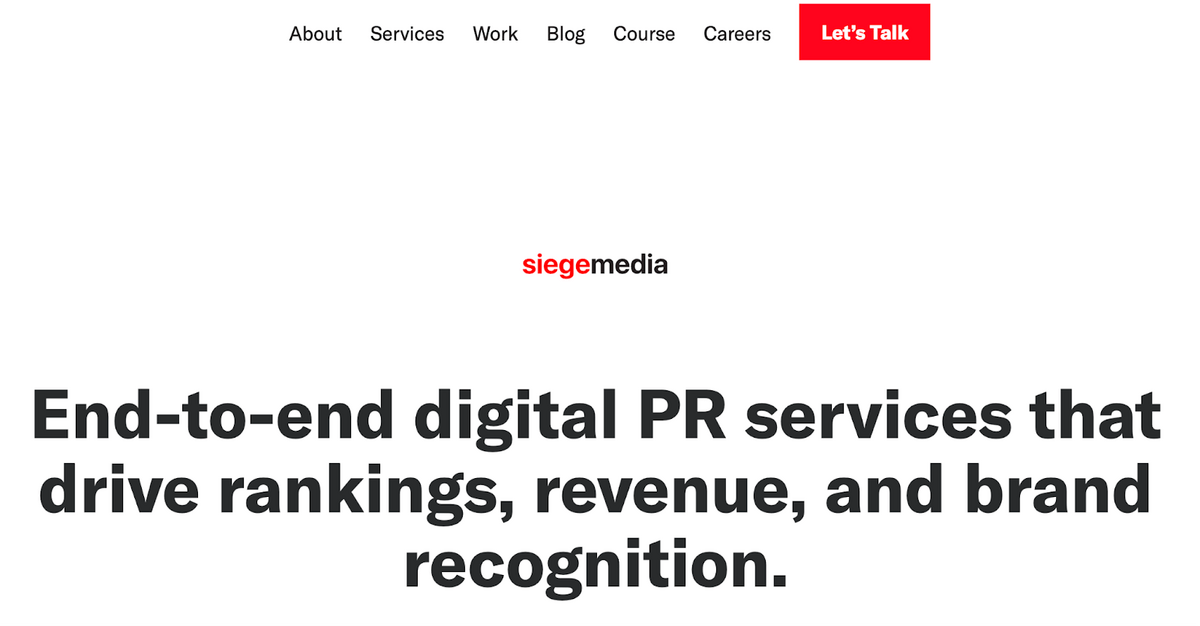 The Siege Media analysts get to work for clients as soon as they sign on, engaging in research that helps the team create content. It then shops this content around, turning to its vast Rolodex of editors, journalists, and webmasters.
It won't guarantee the number of links you'll receive every month, but it will provide you with a range that it's shooting for. Siege Media's proven methods can help you execute link-building campaigns that continue to pay off long after the campaign is over.
Page One Power is a manual link-building service that bases its campaigns on unique KPIs and research for every client.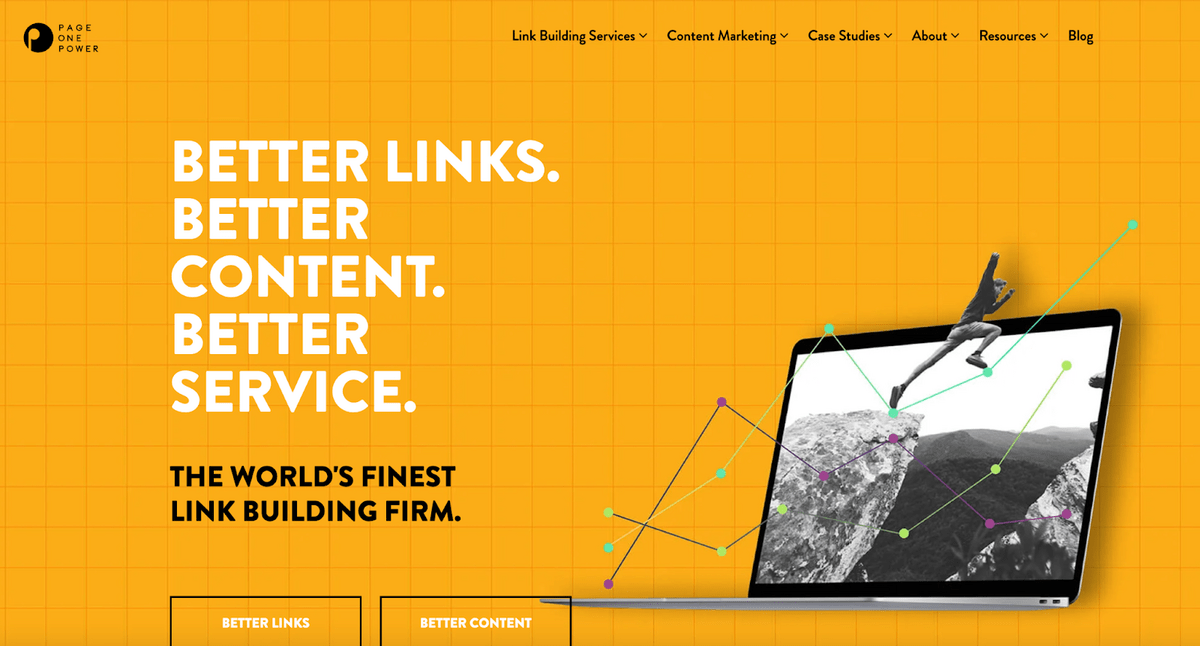 Its approach is mostly based on relevance, whereas most other agencies base their link-building efforts around page ranks. Page One Power uses this relevance-based process to identify which links will work for your unique needs.
Communication is something that most Page One Power clients seem to love, citing transparent communication at every turn. The team is not just going to throw your links up where they think is best. They're going to explain to you why they've picked the sites that they've picked.
They also take any previous link-building experience you've had into consideration and work your unique sales process into the strategy.
Sure Oak is a rapidly scaling agency that focuses on link building and SEO services.
This company has served a wealth of nationally recognized brands, including Mercedes, GAP, the American Red Cross, Ann Taylor, and Advance Auto Parts.
Its link-building services mostly center around relevance, anchor text, and the proper metrics for success. It has a meticulous process in place for vetting link placement locations and has fostered deep relationships that help the company get content placed where it needs to be.
Conclusion
Bottom line, you need links both on and off your website if you want to succeed in the SEO arena. But you need to know what you're doing, lest you try something that rubs Google the wrong way and you get delisted.
The link-building agencies we've listed here are all excellent in their own ways, but every company has different needs when it comes to link-building packages. Go through the pros and cons of each service we've listed, review case studies, reach out to them for information, and decide where your money is best spent.