BibMe is not marketed toward working professionals. It's not even really effective for educators. Instead, this is a service that seems entirely devoted to the student experience.
But can it be used beyond the occasional term paper?
Disclosure: These reviews are reader-supported. We might earn a small commission if you purchase something through our site. Learn more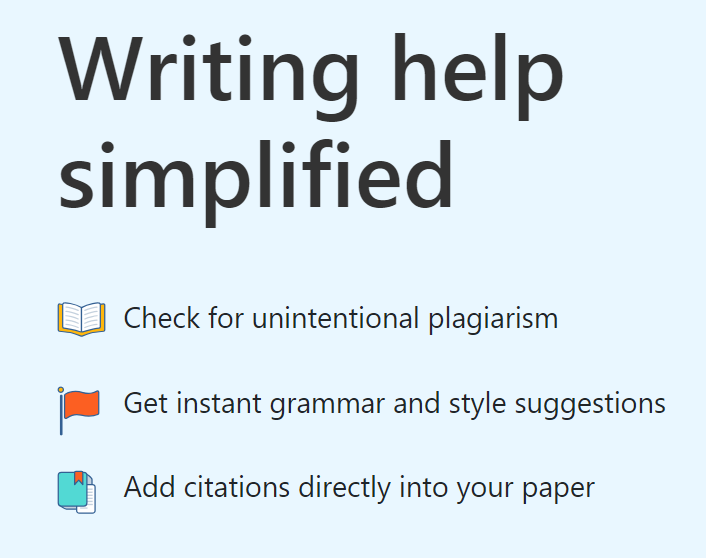 Grammarly
Best All-Around
$11.66
/mo – before discount
PROS
86/86% accuracy
16+ billion database
150k+ word limit
5 device limit
1-hour response
CONS
Only English
Expensive without our link
BibMe
Limited Features
PROS
Easy to use 
Unlimited checks 
Responsive customer service
CONS
Unknown database
No reporting
Computer only
English only
Grammarly Premium Walkthrough Video
TABLE OF CONTENTS
BibMe Pros
BibMe is a relatively easy to use program. I had no issues checking our sample content pieces.
1. Easy to Use
The BibMe process starts simple enough.
You paste your content into the blank field and you're off. You can also upload a file directly from your computer or from Google Drive.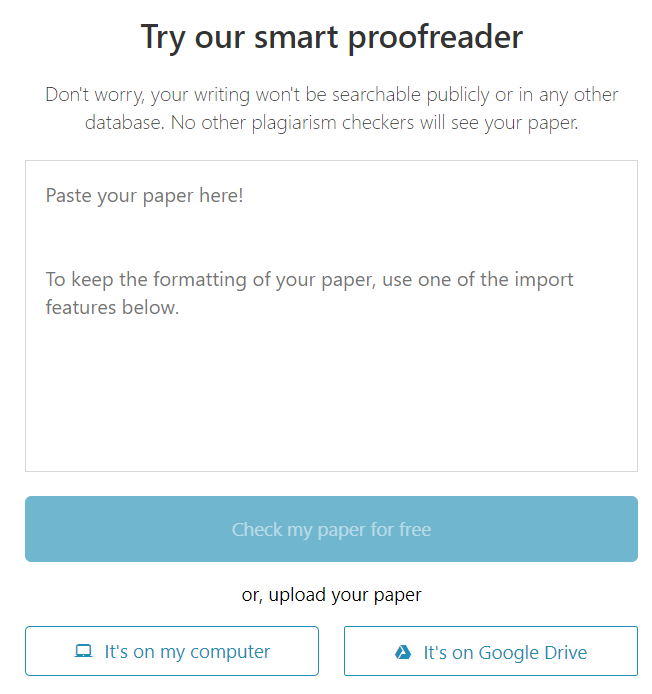 I uploaded our plagiarism sample article, and the system scanned it for about two minutes before breaking the news to me.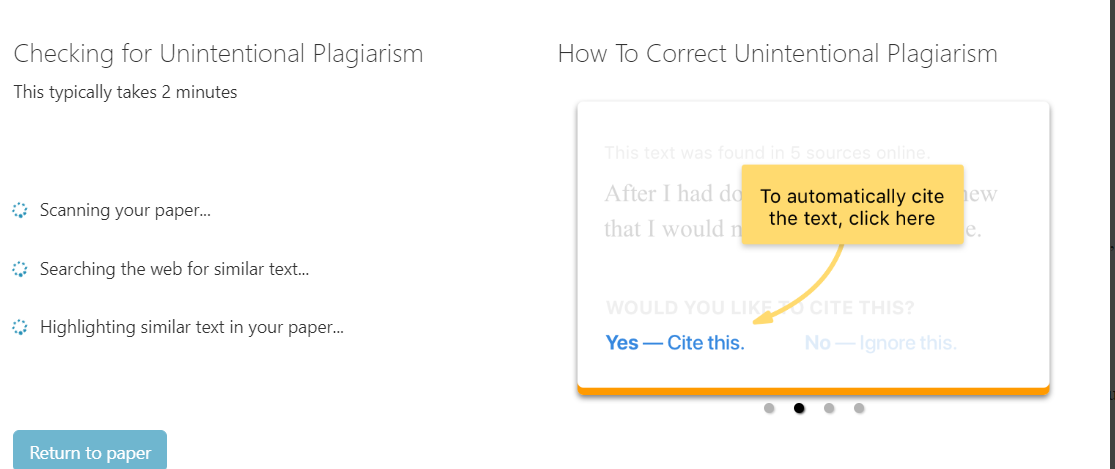 It found 230 instances of plagiarism throughout the piece. Other programs we've used gave a percentage, but this works fine as well.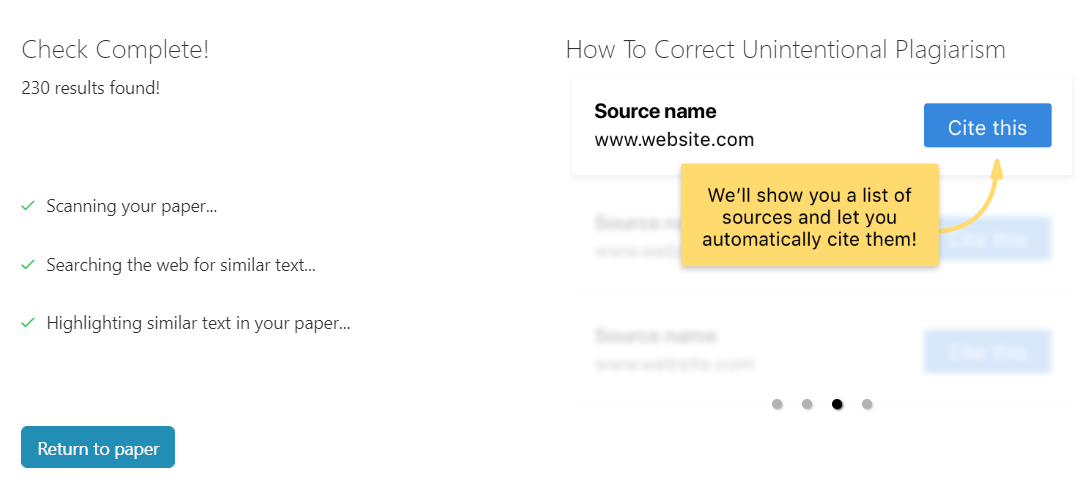 It also highlighted every instance, giving citation recommendations where appropriate.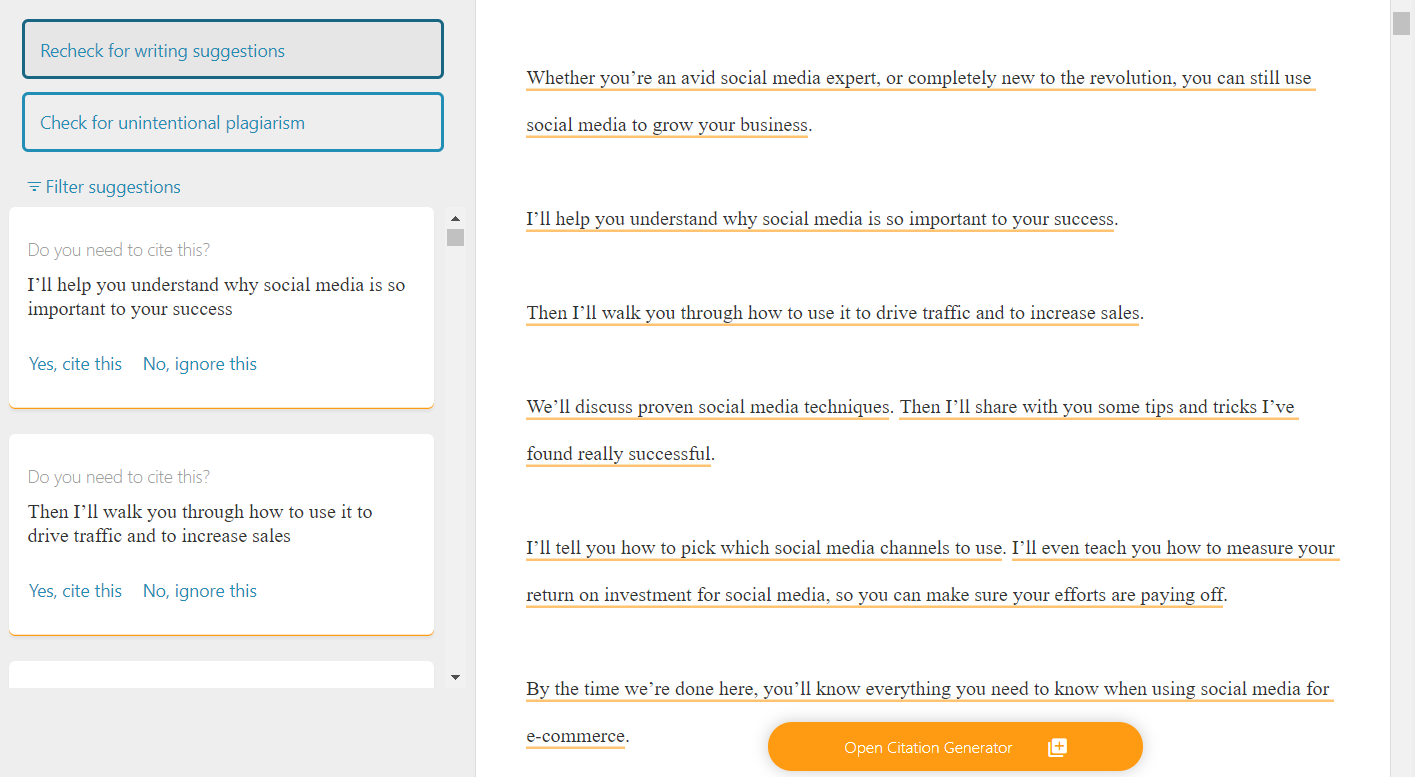 We also checked our clean content, and uncovered only 8 results in which citation could prove helpful.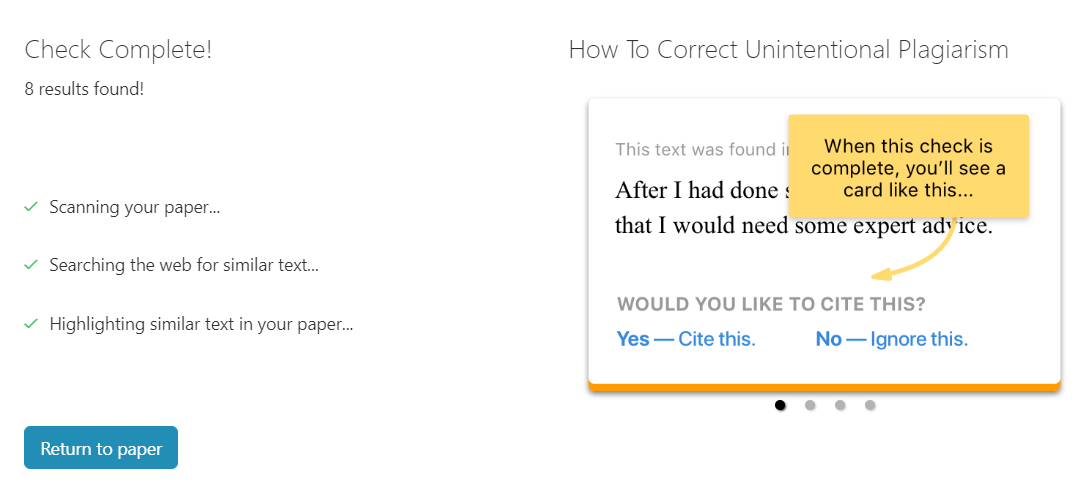 2. Unlimited Checks
The BibMe paid subscription service comes with unlimited plagiarism checks. There are no word or page limitations either. That makes it unique!
3. Responsive Customer Service
I reached out to BibMe's customer service department with a lot of questions, because their site doesn't tell you much.
There is no live chat, so I reached out via their contact form.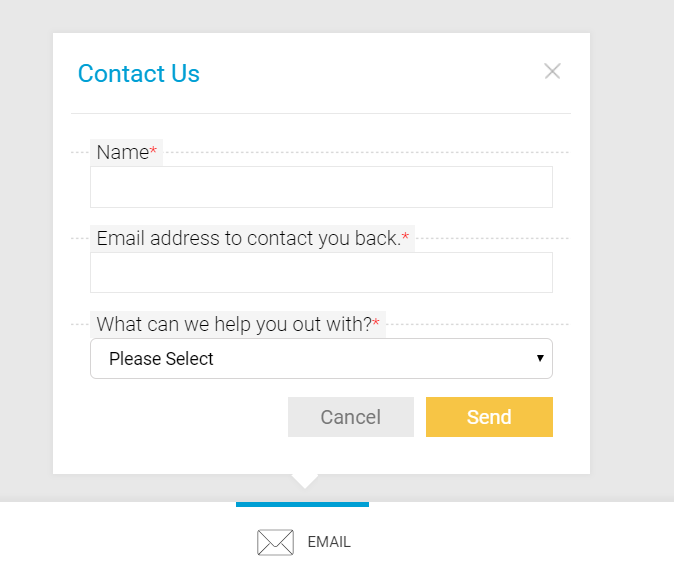 Their response time was good, considering I emailed them after normal business hours. I got a response the next morning before noon.

They answered each of my questions, included a link, and then asked if I needed anything else. All in all a great customer service response.
BibMe Cons
The number of cons associated with BibMe far outweigh the pros.
They're very tight lipped about the specifics of their product. They offer absolutely no information about their database, and all of their other features are incredibly simplistic.
1. Unknown Database
We have no idea what kind of database BibMe is drawing from. That's because they seem to go out of their way to not give out any information about it. They also do not allow you to exclude specific sites.
Because this is a service geared toward students, a lot of BibMe's info seems to focus on proper citation and how to put together a strong research paper.
2. No Reporting
BibMe has no feature that allows you to export your plagiarism results.
You can make corrections on their platform, both when it comes to plagiarism/citation or grammar/spelling. Once all of the corrections have been made, you can export the completed paper as a Word document, but there is no exportable error report.
3. Computer Only
BibMe is only available through a computer. It has no mobile apps.
This is a huge chunk of the web browsing audience (specifically high school and college students) that they are leaving out.
4. English Only
BibMe does not offer service in any language other than English. So, if you're a bilingual student who is writing papers in both English and Spanish, you're out of luck.
BibMe Costs, Plans, & Payment Options
BibMe has two different levels. One is free and the other is a premium paid service.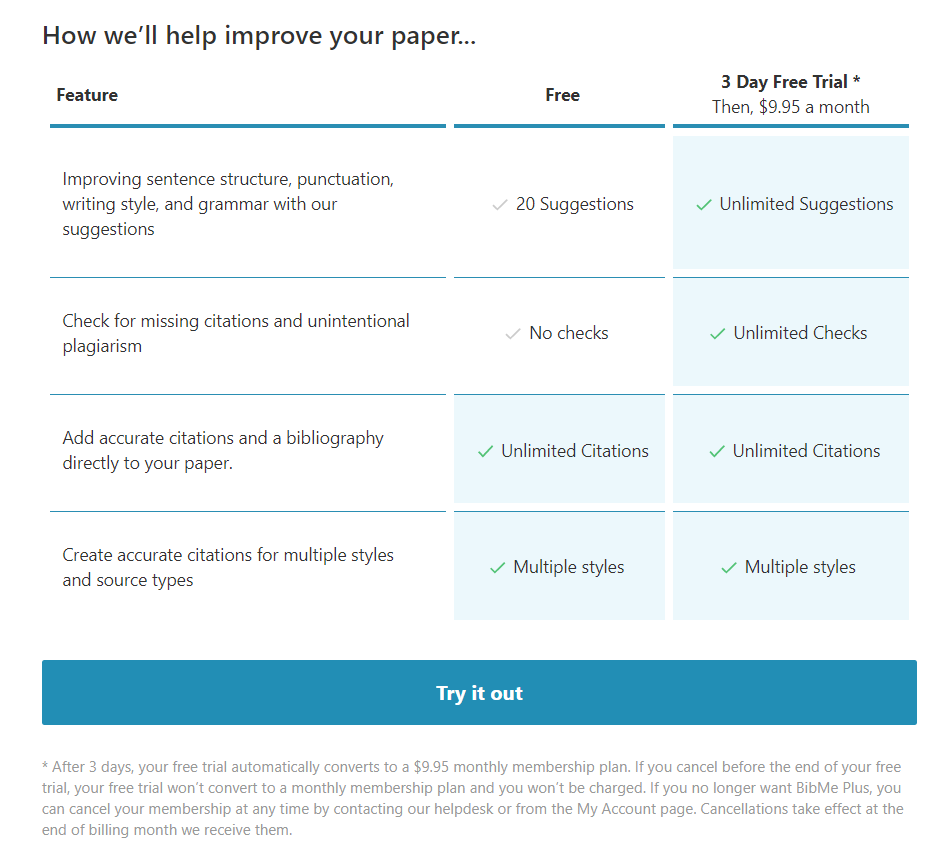 The free service is extremely limited and doesn't allow for plagiarism checking. The premium plan is only $9.99 per month, and you're allowed to try it for a free three day trial.
BibMe accepts major credit cards. PayPal is not allowed.
Do I Recommend BibMe?
Yes and No.
If you're a student who needs help putting a paper together, then this is a great plagiarism checker at a good price.
If you are literally anyone else, it's a resounding no. They're tight lipped about the specifics of their service, and their lack of report exporting alone makes it ineffective on both the educator and professional levels.