Many might think that brand building is exclusively for B2C brands. However, those in the B2B wholesale industry know that having a strong brand is vital for greater visibility and reach.
Successful marketing strategies are key to building a solid wholesale brand.
However, the wholesale world is constantly changing, making it difficult to determine which marketing strategies will be the most helpful.
In this article, we'll discuss some great marketing strategies to help you build a strong wholesale brand.
Let's start!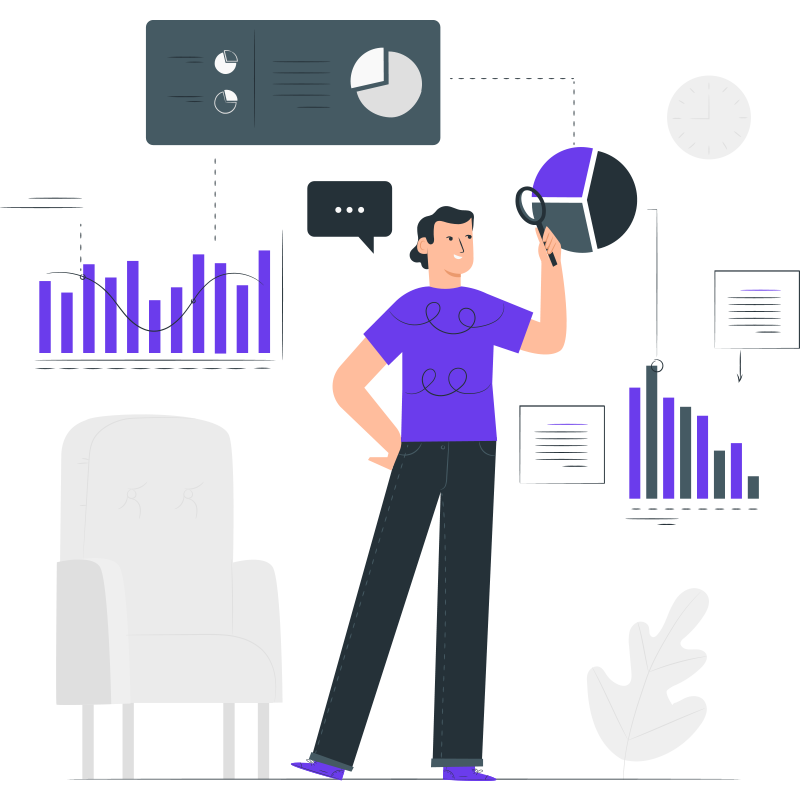 Get long-term ROI.
We help you grow through expertise, strategy, and the best content on the web.
Key marketing strategies for a solid wholesale brand
To stand out in the competitive B2B world, consider the following strategies to build a solid wholesale brand.
Make a comprehensive marketing plan
The foundation of a robust marketing strategy is a detailed marketing plan.
This plan should:
Define the target audience: What are the pain points of your target audience? What solutions is your audience seeking? How can your product/service address the needs of your target audience?
Do market research: Dive deep into your target market and get a clear picture of the industry's profitability and market size.
Set your goals: Set goals for your business using the SMART method, a proven goal-setting system. It helps make them very clear (Specific); provides an objective way of tracking progress (Measurable); ensures they're doable (Achievable); are relevant (Relevant), and have an exact deadline (Time-Bound). For example, instead of aiming to "increase sales," consider setting the goal to acquire five new retail clients during the next quarter.
Attend trade shows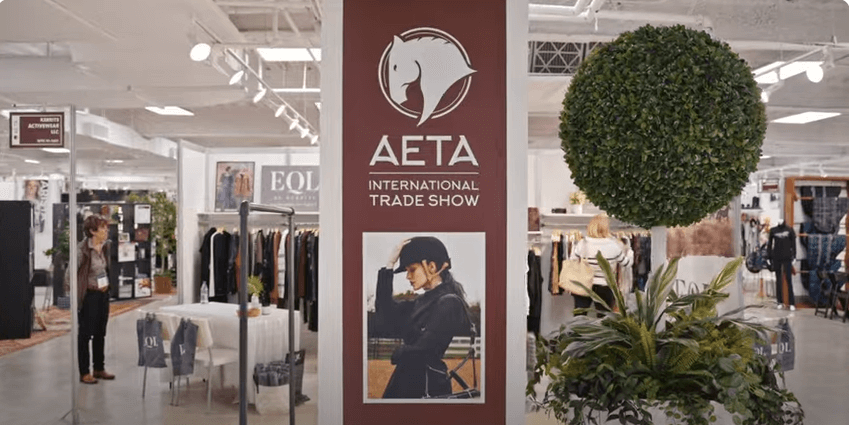 This strategy may be obvious, but many wholesalers must take full advantage of it. We see a lot of wholesalers treating trade shows as a formality.
To effectively market your wholesale brand at a trade show, consider the following:
Design an attractive booth
Your booth is the physical representation of your brand's identity. To reflect this identity, take note of the following factors:
Provide appropriate lighting
Make sure to include your brand's logo and event icon
Keep your signage clear, simple, and easy to spot
Choose colors that align with your brand
Add dynamic elements like interactive displays or LED screen
Engage with your visitors
Offer free samples of your products on the spot.
Moreover, you can even give potential buyers a virtual tour of your manufacturing unit or warehouse. This tour can help build trust and transparency.
Hire skilled staff
Effective communication is crucial.
A knowledgeable staff can provide a personalized experience for your visitors.
They efficiently address the queries of the attendees and indirectly persuade them to buy your products.
List your business in online wholesale directories
Listing your business in wholesale directories can enhance visibility. Retailers and other businesses looking to purchase products in bulk usually visit these directories and contact suppliers based on their needs.
To make the most out of these platforms, consider the following:
List your business in an appropriate category
Add industry-specific certifications to build credibility
Include multiple contact methods such as phone number and email
Set up your Google Business Profile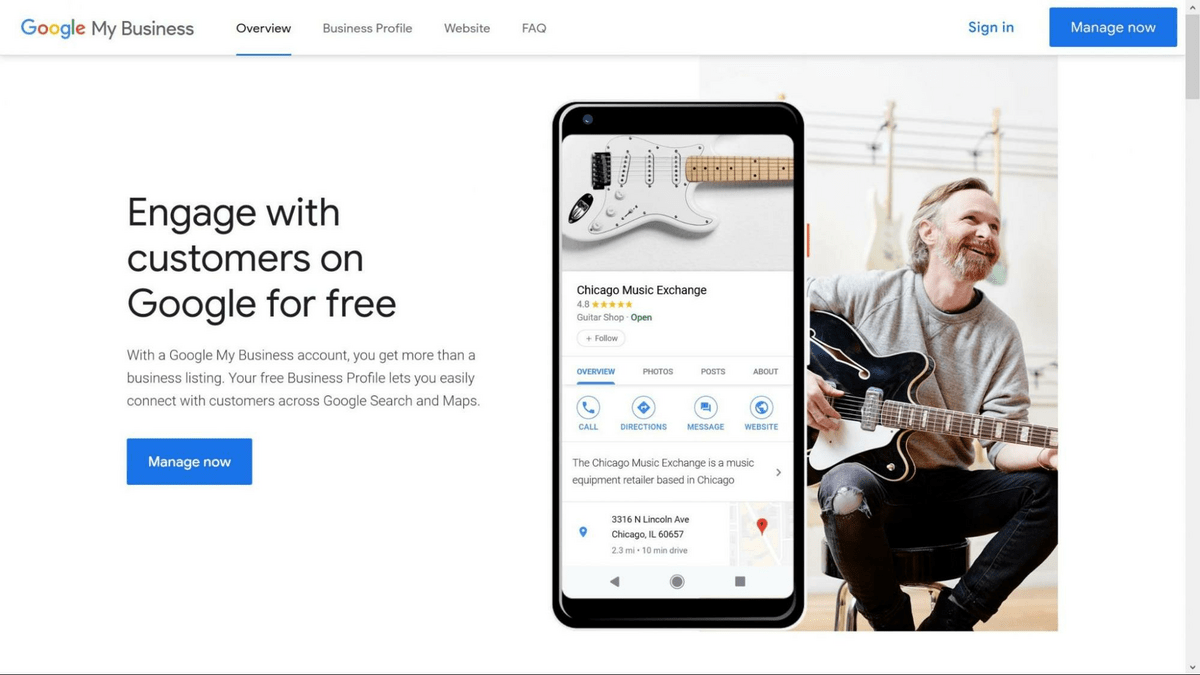 Setting up your Google Business Profile is easy. However, optimizing it for better visibility requires effort.
To do this, consider the following:
Visit Google Business
Click on "Manage now"
Provide complete business information, including the business name, address, and contact details
Use simple language
Highlight your best-selling products
In this way, you'll be able to enjoy several benefits like:
Visibility in relevant product searches
Presence on the first page of the results
Better customer engagement
LinkedIn Prospecting
LinkedIn is a great platform for connecting with retailers and their employees. By creating or sharing relevant business content, you can attract new leads.
Besides this, you can also use:
Linked Helper: It automates actions like messaging event attendees and inviting people to follow the company's page. It also manages connection requests and adds people to LinkedIn groups.
Dux-Soup: Allows you to direct leads to your chosen CRM (Customer Relationship Management) software and track responses on LinkedIn.
Set up your website
In today's digital age, a user-friendly website is crucial for marketing. However, just having a website isn't enough.
You need to make sure it displays your products in high-quality product images and detailed product descriptions. Indicate minimum order quantities, volume discounts, and bulk pricing options.
This will give your potential buyers a clear understanding of your products.
Also, remember to optimize your website for SEO to increase your Google ranking. Leverage tools like Semrush and Google's Keyword Planner to identify the keywords searched by potential customers.
Create content assets
The content you use for marketing significantly influences your brand's image.
Social media accounts
Companies usually use platforms like Facebook, Instagram, and Twitter to target new leads. You can upload posts on these social media accounts to:
Highlight the features and benefits of products
Attract and engage new leads
Establish new connections and increase your sales.
Blogs
Regularly publish long and short product-based blogs on your website.
But don't just post any content. Your blogs should include relevant case studies, real-world examples, and statistics supporting your points.
Podcasts
Want to connect with your audience and improve awareness? B2B podcasts can help.
They address the audience's needs and maintain their engagement. You can invite thought leaders and industry experts to discuss trends and challenges in the wholesale sector.
Email Newsletters
Email marketing is a top choice for generating B2B leads.
To build a quality email list, consider implementing effective strategies such as creating compelling opt-in forms, offering valuable incentives, and utilizing email popups strategically.
You can use email marketing to:
Target new customers
Maintain follow-ups
Upsell or cross-sell products.
Announce product updates
Gather customer feedback
Use print collateral
Don't forget print collateral, which still resonates in B2B industries.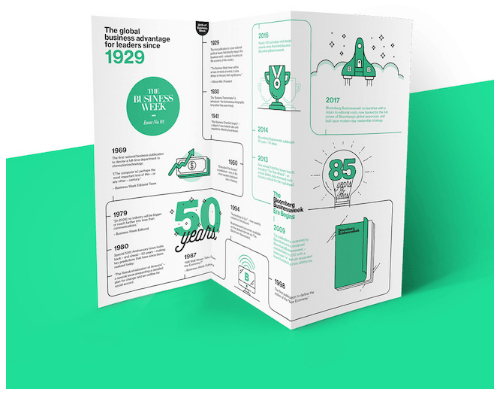 These include:
Business cards: They offer an immediate way to share all necessary contact details. Distribute them among attendees at trade shows or include them in bulk orders for buyers.
Brochures: Whether you're a new business or an established brand, brochures can aid in effective promotion. They're a cost-effective way to enhance brand awareness. Also, include QR codes in your brochures to offer instant access to relevant information.
Booklets and catalogs: These are vital in attracting new leads. By merging visuals and text, they can attract customers. Additionally, they include essential information business owners might find useful, such as product pricing, new product launches, sales, promotions, and more.
Work with influencers
Influencer marketing is increasingly becoming popular. About 94% of B2B marketers successfully leverage influencer marketing to solidify their brand's market position.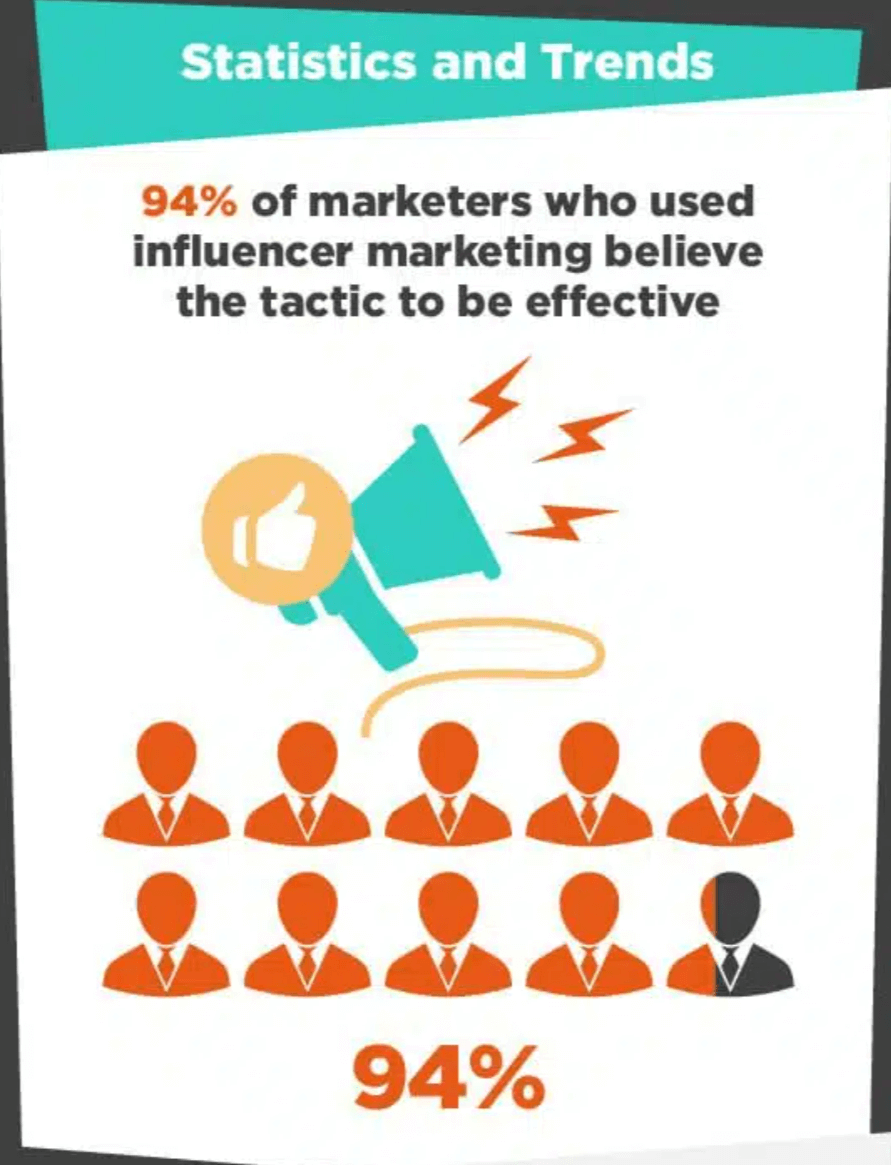 When looking for B2B influencers, consider the following:
Find influencers with credibility, authority, and expertise in your niche. Focus on the relevance and quality of their content. Use tools like Upfluence, Traackr, and BuzzSumo to look for influencers based on domains, topics, and keywords.
Give them incentives, feedback, opportunities, and creative freedom.
Review the results of your influencer marketing campaign. Analyze important factors like revenue, conversions, leads, clicks, and impressions. Use tools like Hootsuite, HubSpot, and Google Analytics to improve your strategy.
Benefits of influencer marketing include:
Targeted marketing
Enhanced brand awareness and credibility
Greater customer engagement
Increased sales and revenue
Offer special deals
Market your products using the following offers:
Discounts
Discounts and special deals on products are appealing.
Incentivize both new and existing customers with these offers. Provide quantity-based discounts to encourage purchases. Clear out leftover stock with great deals. Create Fear of Missing Out (FOMO) in your buyers by marketing products with limited-time discount offers.
Create Loyalty Programs
Loyalty programs are another way to offer special deals. Set up rewards for frequent purchases to improve customer retention.
Free shipping offers
Who doesn't like purchasing stock with zero shipping charges? Offering free shipping can be a major attraction for customers.
However, consider conditional free shipping to protect profitability.
Consider co-op advertising
Co-op (cooperative) advertising is a collaborative product marketing effort between suppliers and buyers. Manufacturers and distributors compensate retailers to market their products.
We recommend considering the following:
Share your marketing goals with your retail partners to explore opportunities for collaboration.
Implement a financial model that mentions or highlights contributions from the concerned parties.
Consult with legal experts to understand tax and other relevant laws while creating rules regarding the use of funds.
Make sure to provide retailers with product information.
Review and analyze campaign results with your retail partners. It offers an opportunity to know consumer preferences and update your products accordingly.
It offers the following benefits:
Cost-effective marketing
Strengthens buyer-seller relationships
Provides better market insights
Create accounts on online marketplaces
An account on an online marketplace, coupled with integrated digital marketing techniques, can boost sales.
Notable wholesale marketplaces include:
Alibaba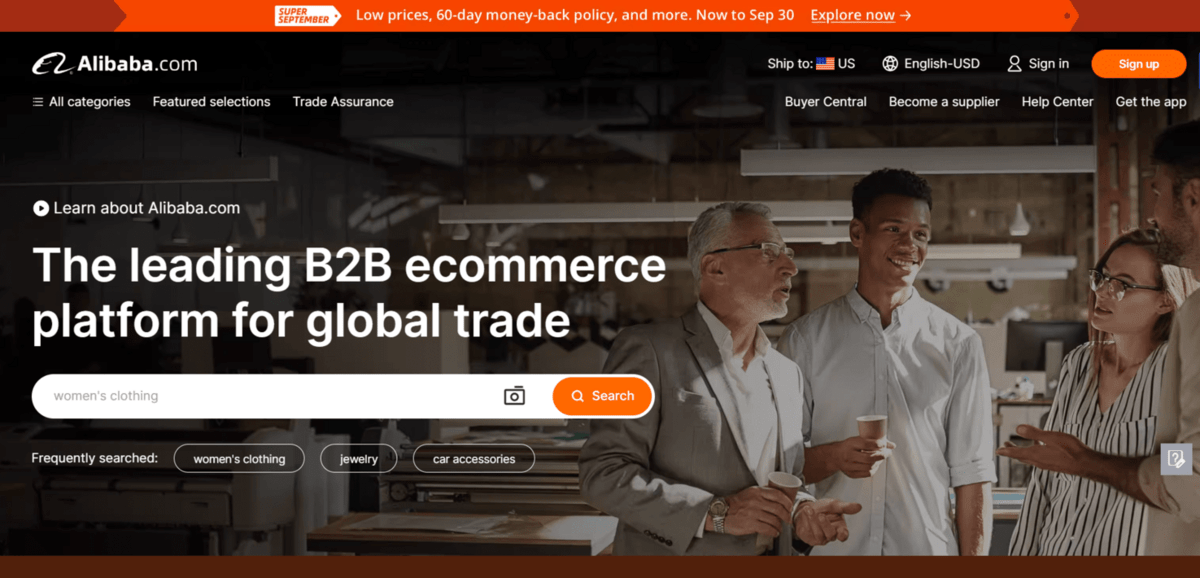 Established in 1999, Alibaba is a Chinese multinational company and is the largest B2B wholesale marketplace. Operating in over 190 countries and offering over 40 product categories, making an account on Alibaba is a no-brainer.
Amazon Business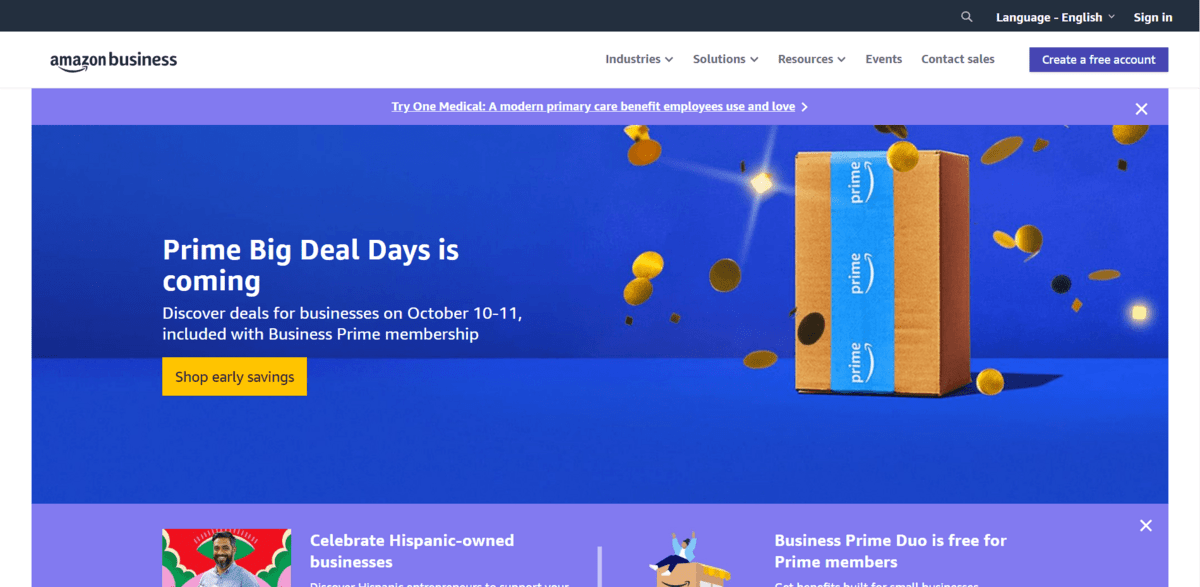 Unlike the main Amazon website, Amazon Business is a B2B platform. The marketplace now has over 6 million customers and recorded sales of $35 billion in 2023. With several prominent businesses registered here, it's an ideal choice for B2B business owners.
SeeBiz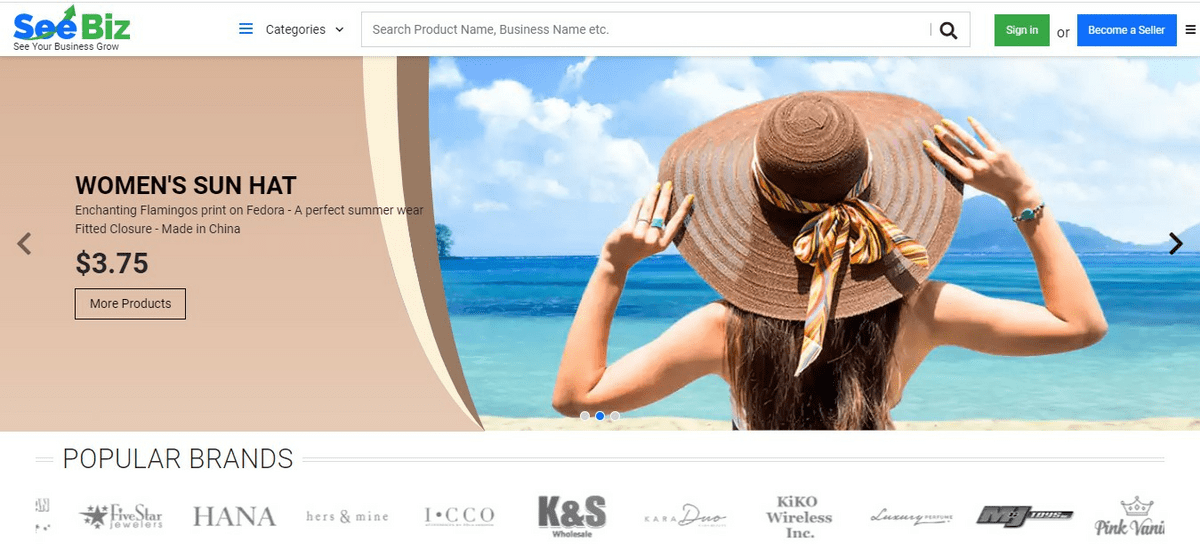 SeeBiz is a U.S.-based online wholesale marketplace that simplifies the entire process of launching and running your wholesale business online.
Not only does it help you set up your online store, but it also connects you with potential wholesale buyers.
It also offers a range of products across multiple categories. So, no matter what you're selling, you'll likely find a place for it on SeeBiz.
Voice search marketing
Nowadays, voice search queries are increasingly common, offering a unique opportunity to strengthen your wholesale brand.
To capitalize on this, focus on optimizing your content for voice searches.
Key strategies include:
Providing mobile responsiveness: Ensure your business website is mobile-responsive with a user-friendly interface and fast loading speed.
Implementing SEO best practices: Use natural language phrases and long-tail keywords. Also, make sure your content is conversational. For example, "Where can I buy the best wholesale art supplies?"
Targeting featured snippets: Create informative and short content that addresses common queries directly. Consider writing comprehensive guides and adding FAQ sections to your blogs for this.
Addressing buyer-specific queries: Identify the pain points and needs of your customers. Use Google's People Also Ask section and AnswerThePublic website to create relevant content.
Local optimization of warehouses: Get your physical store optimized for local searches. This way, when people use voice search to find a specific product, your business address and contact details appear in the results.
Referral marketing
It's a known fact that people value personal recommendations. And that's exactly how referral marketing works in wholesale business as well.
As per one study conducted in 2023, referrals can generate the best leads. The importance of referral marketing is also evident because about 86% of businesses experience better business growth.
In B2B referral marketing, you usually target frequent buyers. Some strategies for getting referrals include:
Offer incentives: This can include gift cards, cash credits, etc. Moreover, you can offer progressive discounts on future purchases based on the number of successful referrals. Also, consider giving referrers early access to your latest products that can help them get a competitive edge.
Use referral codes: Referral codes allow customers to share them through direct messaging and email. This code also helps the business owner to track and identify the referrer.
Promote the referral programs: Make sure to promote your referral programs through personal calls, email newsletters, and specific web pages. Educate your customers on how to make referrals and leverage its benefits.
Be responsive: Address the queries of the referred party promptly. Direct and quick communication helps to build trust and increases the chances of repeat business.
Be customer-friendly: Understand the needs of every business and provide tailored solutions to get more referrals.
Be authentic: Meet deadlines efficiently and maintain transparency to build authenticity. Consider sharing detailed information about your products and terms of business.
Final words
Marketing is essential, whether for a startup or an established business. It's the key to increasing your visibility and underscores the need for impactful strategies for building a solid brand.
You can quickly strengthen your presence in a competitive B2B market using the above-mentioned strategies.