As you may have noticed, eCommerce is experiencing a global boom. Current estimates suggest that the industry will grow to around $7.4 trillion by 2025. And if you want to thrive in this increasingly competitive field, you'll need to be flexible and stay on top of the current trends.
To that end, we've prepared this list of 13 strategies to help you grow your eCommerce business.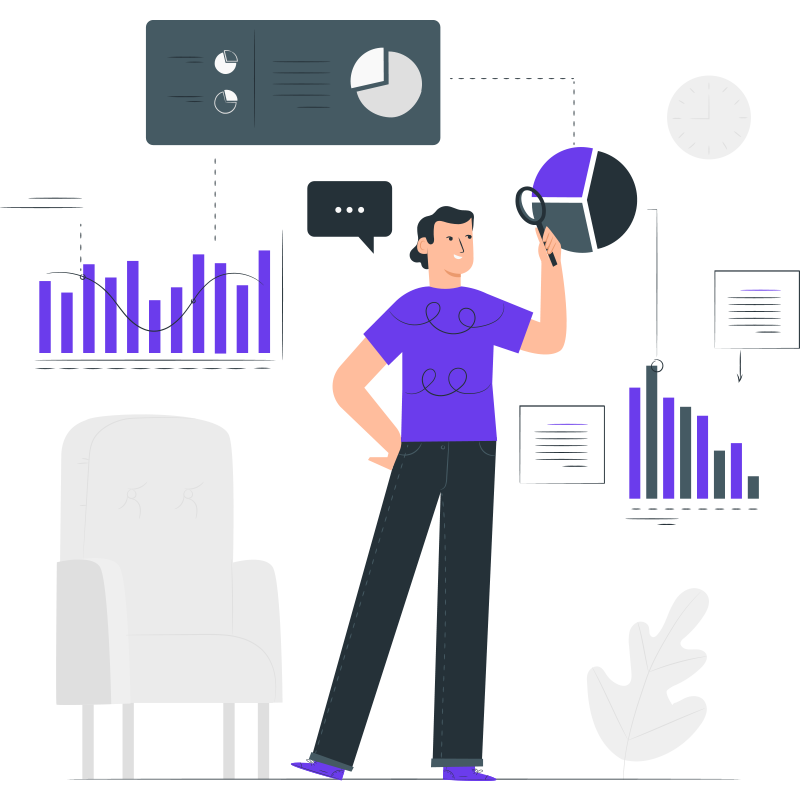 Get long-term ROI.
We help you grow through expertise, strategy, and the best content on the web.
A solid strategy to improve your eCommerce business is always an excellent plan for success. You can start your own online store, have a great product, or have a lot of experience in your field. But you need the right approach to reach long-term success and be able to face all obstacles and challenges.
These tips will serve as a checklist of things you might want to start working on as soon as possible. So let's dive in.
1. Automate Your Business Processes Using Relevant SaaS Automation
Out of the many ways to grow and scale your eCommerce business, automation has the biggest impact. Automating business processes will most definitely save you time and resources, improve productivity and let you focus on what's important.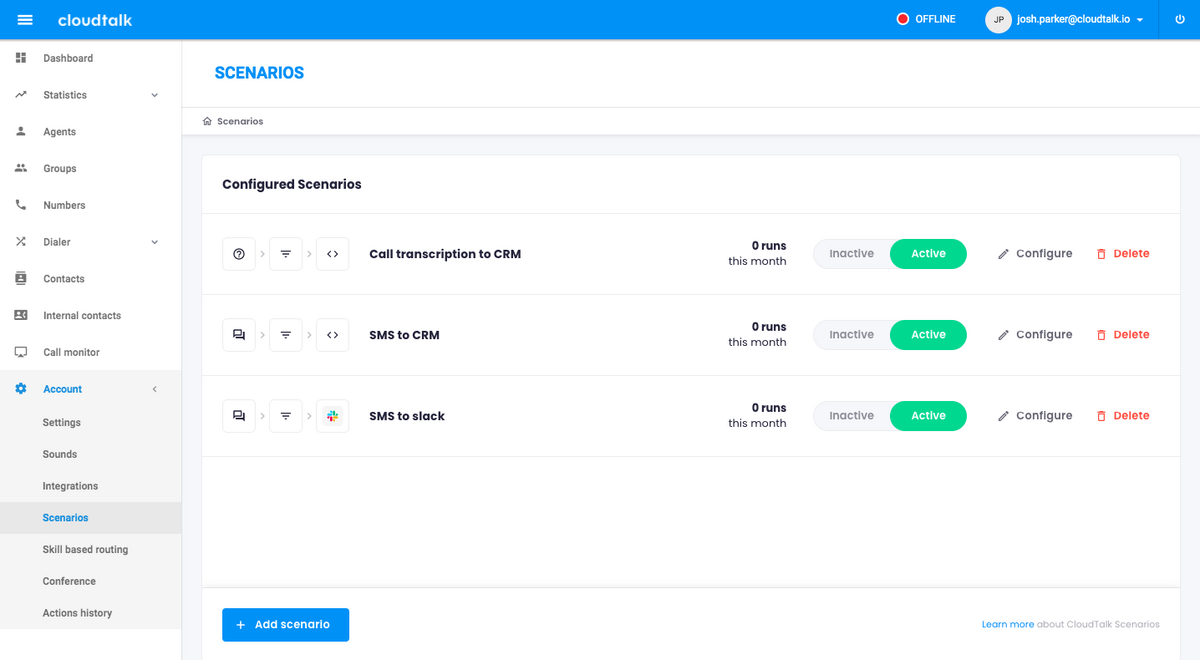 Any type of business can benefit from automation. Many companies revolve around their daily activities that could be automated or outsourced with the magic touch of the correct tools. Consider automating the main parts of your business, like marketing, recurring billing, and customer support or experience.
It will streamline your workflow, prevent human error, and help boost efficiency by eliminating tedious and time-consuming tasks.
2. Use Social Media Platforms
You likely already have several branded social media accounts. But are you putting them to good use? According to research, almost 75% of buyers make purchasing decisions based on social networks.
There are many benefits to investing more resources in your social media – they build awareness, improve reputation, strengthen relationships with customers, and boost sales.
But whether you opt for paid or organic social posts, remember to focus on your most powerful channel. In other words, invest in the platform most popular with your demographic. Then, set KPIs, adapt your activities to accommodate the customers' journey, and you'll grow in no time.
If successful, feel free to move on to another platform and expand there. Shooting at one target at a time is more effective in the long term than one would think.
3. Implement an Online Marketing Strategy
As in any business, one of your biggest concerns in eCommerce should be your customers. They need and want many things, and without an online marketing strategy, you likely won't be able to satisfy them all.
So clearly, if you want to avoid customer churn, you'll need to create an online marketing strategy. We recommend you focus primarily on your communication and create an engaging tone of voice united across all your activities – PPC, SEO, content marketing, social media, email marketing, etc. Then, do the same for your visuals.
By offering helpful information, solutions, and entertainment first and promoting your brand second, you'll be able to amass a loyal customer base that knows you have their best interests at heart.
4. Build A Strong Customer Base With Email Marketing
Email marketing will also help you build relationships with your customers. Almost every website is collecting email addresses in one way or another. But not everyone uses them correctly, though.
It's a shame because email marketing can be a massive part of your revenue stream. Don't underestimate the power of well-written and visually pleasant, valuable content.
It's straightforward for your customers to unsubscribe (at least it should be, don't hijack them and include the option to unsubscribe). They already receive many emails daily, so why should they care about your mailing campaign?
Only if you make them feel appreciated and offer them real value will they be willing to give you the time of day. From there, you can take the next step towards increasing your sales.
Implementing subscriptions can provide a consistent revenue stream and deepen customer relationships by offering products on a recurring basis.
Place a sign-up form on your eCommerce business's most visited and relevant pages, and keep your customers up-to-date with your newsletter.
5. Ask Your Customers to Provide You with Product Reviews
Reviews are one of the best free ways to build trust and boost sales. Genuine positive experiences speak louder than marketing copy. Unfortunately, people only write reviews when they feel strong emotions – usually negative ones.
Don't leave your brand reputation up to chance, and invite satisfied customers to write reviews while they're still riding the high of a recent positive experience. Create automated "thank you" emails with a CTA (call to action) to write a review or offer a reward, like a slight discount, and the difference will quickly become evident.
You can further boost your image by replying to reviews – even negative ones. Combine these techniques, and your eCommerce business will thank you.
6. Improve your SEO
Search Engine Optimization (SEO) is a crucial technique behind eCommerce success. If you've never paid it much mind, it's time to change your approach, as you've likely missed out on many great opportunities.
If you want to organically attract more customers to your site, consider the #1 rule of SEO – answer the customers' questions as quickly and clearly as possible. Do keyword research to understand what topics might be worth investing in and what people want to see when they Google specific terms.
You can also further boost your site's performance by opting for fast magento hosting, reducing image size, preventing website slow-down, and getting rid of poorly optimized text (i.e., walls of text). As you'll see, even these minor tweaks can do wonders for reducing your site's bounce rate.
Finally, consider off-site SEO. This means link building and other strategies to increase your website's traffic and your SERP (search engine results page) ranking. For example, Incorporating the all-in-one SEO solution, along with the Magento 2 SEO extension can boost traffic and search engine rankings.
Usability and excellent user experience (UX) are especially crucial for e-commerce businesses. If you succeed in bringing users to your site using SEO or PPC, that is only half the battle as they still need to make a purchase.
An e-commerce site with bad UX on which you cannot complete the checkout process will leave your potential customer enraged, swearing never to buy from you. For this reason – invest in usability, try running a test using usability testing tools and give your target audience tasks to carry out on your site. If you find that they get lost or confused, optimize – you will dramatically increase your chances for success (according to research by Forrester, good UX can yield conversion rates increase of up to 400%).
7. Put Multiple CTAs on Your Website
If you want people to buy, you need to sell. In other words, your content has to contain multiple CTAs to prompt potential buyers to check out your products. However, you remember that sometimes less is more.
Instead of barraging people with ceaseless CTAs, take the time to research how people behave while visiting your site – where they spend the most time, what they click, etc.
For example, on a content page (i.e., listicle, how-to, etc.), encourage them to subscribe to a newsletter. Meanwhile, you can link directly to the product itself on a product page (i.e., review), you can link directly to the product itself.
Do this right, and your revenue will increase will significantly. Lastly, by optimizing inventory, streamlining operations, and providing accurate product availability information, inventory management software enables eCommerce businesses to scale, and optimize sales growth.
8. Optimize Your Store for Mobile and Desktop
Shopping through mobile devices is now easier than ever, and people can find and buy what they want with just a few taps on their mobile screens. Even though mobiles are now more and more popular than desktops, many eCommerce websites are missing out on optimizing for this.
A responsive website on all devices will perform much better for many reasons. You can hire a software development team to help you with it. It will make the shopping experience pleasant, affect your rank on search engine results pages, and attract more customers.
9. Improve Your Customer Service
Customer Experience, or CX for short, is a massive part of your success. With so many options in this competitive market, your customers won't hesitate to switch to your competitors, especially if they feel like you don't care about them. Therefore, you should deliver exceptional service across all platforms and build connected commerce to enable customers to choose their preferred channel to buy your products.
Customer service provides an opportunity to build relationships with your customers. For many, it's as important as the price or quality of your products. Everyone wants to feel safe, and be sure you'll help them with any problems: including questions or returns. Same day delivery can be a game-changer in meeting customer expectations for speedy service.
That's why support agents should know customer service techniques to get the best customer experience. But crafting timely and high-quality responses takes time and effort. Help your agents focus on what they do best by automating simple non-essential tasks.
10. Use A/B Testing
A/B testing is the most underestimated part of running an eCommerce business, and once we see some results, we tend to move on to the next task. But A/B testing provides a perfect and continuous opportunity to improve conversion rates and learn something you can use in general.
A/B testing can be used for anything, from images to headlines, CTAs, page layouts, content, promotions, and more. You need a Google Analytics account or a solid A/B testing software like VWO to see which option performed better.
We also recommend you A/B test one thing at a time. This way, you'll find precisely what factor increased your CTR or what CTA attracts more clicks and brings more sales.
11. Do Regular Market Research
Thorough market research is crucial to keep your business growing. If you want to succeed and stay ahead of your competitors, monitor the market closely, and make a habit of researching and auditing your business at least once every few months.
Note down every trend, update and change you could include in your business. Feel free to experiment, too. Only those who are creative and not just following the crowd can bring in the most significant growth.
Don't limit your research to only your competitors. Every part of your strategy to grow your eCommerce business deserves attention. Research news in marketing, including social media, explore new product trends and keep an eye on scalable tools and software that will help your company to grow. You should even ask your staff about trends in the market, as this will make it easier for you to design products as a team.
12. Create a Professional and Simple Landing Page
Why do you need to create a professional landing page?
A landing page is a page with a specific purpose. Keep this in mind. Usually, the objective is to convert visitors into leads.
It can be a first contact point when people click on your paid ads. You can promote a special offer or deal. The design and copy of any landing page should be stunning. Include visuals and a single-focused CTA to help customers navigate through it.
Choose the best layout for your purpose and colors that match your branding. Make sure it also looks good on mobile devices. Hiring a web developer can ensure your landing page serves its specific purpose without distractions.
Remember – a landing page should serve ONE specific purpose. Don't distract your readers with social media accounts, blog posts, or anything else that might pull them away from your main goal.
13. Focus on Unique Content
A coherent content strategy should be a vital part of your growth. Think about your users and write for them. Your content should be unique, valuable, and visually attractive, and it will bring you more visitors and improve your SEO. Creating unique and visual content will build your reputation as an authority in your niche.
Use it to answer questions and solve problems your customers have. Don't hesitate to ask them, but solid keyword research should be a good start. It will most definitely help you convert your visitors and turn them into loyal customers.
Final Thoughts
Why should you improve your eCommerce business? As you can see, many things are included if you are determined to accomplish your mission. This article will help you find your weak spots and improve them.
Choose one to three points that resonate with you the most and build a growth strategy based on them. Include any top-notch specialist if you need to, but get it done. Many things like automating your processes or improving your SEO will make a huge difference, trust us. These are all proven ways to grow your eCommerce business and bring long-term value.
Don't forget to collect all necessary data and work with them to see the improvements. Even though every business is unique, you'll find your way and tactics that work for you or not.