You're going camping in a couple of days. The weather forecast is double-checked, necessities packed, kids are all in anticipation.
Suddenly, you realize your lantern died last year, and you never remembered to get a replacement until now.
Where will you go?
Try to search nearby camping stores in Google Maps? And hope their working hours didn't change due to quarantine restrictions?
Or you can go to your trusted camping gear provider after work tomorrow, stand in a line, then spend several hours in traffic?
Maybe order on Amazon?
If you are anything like me, you already hit the "Order" button. Why? No effort needed, the product will arrive on time, the past experience remains.
Marketers continue to claim that people don't buy goods, they buy experiences. That means the website, as the first place a customer interacts with a business, should primarily focus on the customer's needs.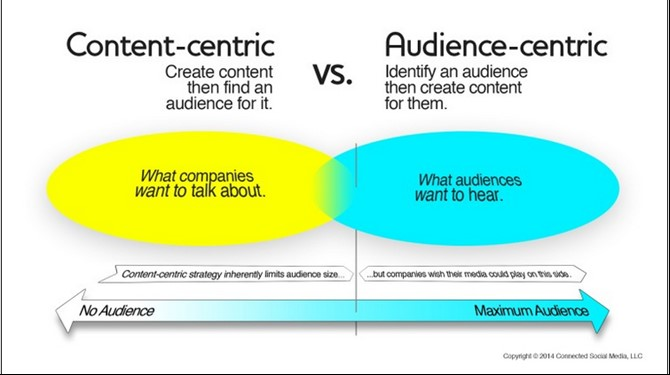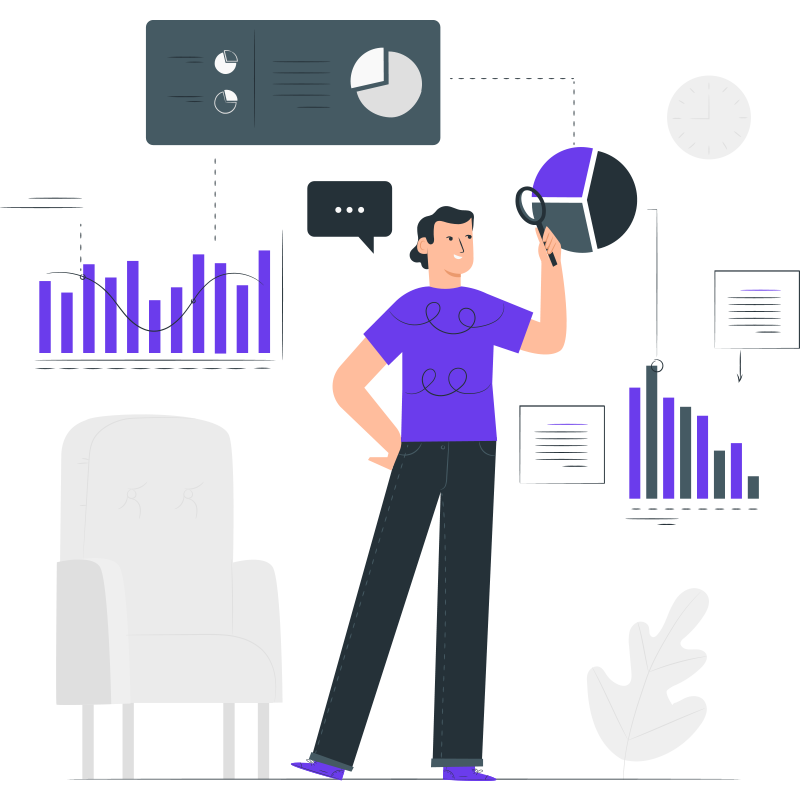 Get long-term ROI.
We help you grow through expertise, strategy, and the best content on the web.
So, here is a check-list of what you should review on your business website to make it even more customer-oriented:
1. Check your customer's struggles
You must have already done that a while ago, but who said that your target audience's needs and pain points cannot change?
Discuss the most frequently met complaints your sales and support teams get from clients. Be careful here not to confuse your employees' pain points with those of customers. For instance, your reps may complain of a lack of qualified leads or their insufficient quality, and while this is a real problem, it has nothing to do with customers. It is an operational problem.
On the other hand, when you hear something about your product, purchase process, or ad is too complicated — that should be a warning sign. Collect all the complaints with a high probability of being a customer's pain point and see how you can address them in your website content. In marketing, there are four types of customer pain points:
Finance-related. Your product or service is too pricey. Many clients show concern regarding whether they will get the expected value for the requested price. If that's your case, ensure your content explains what your team has invested in creating the marketed product and how it will make life better for its owner. There also are some tricks to make the offer look more affordable without actually cutting the price tag.
Productivity-related. Clients feel like using your offer takes more time than the value it gives. Messages like "it takes forever" fall right under this category. What you can do is highlight the benefits your product or service still gives and suggest a few real-use cases that do not involve the issues mentioned in support tickets.
Process-related. The way between where your potential client realizes they have a problem and the moment they have it solved experiencing your offer is somehow wrong. Maybe users fail to find information on your website because it's difficult to navigate. Or they lack an extra update on how their order is doing after they released the payment and before they get the result it can make them nervous. Cases when a customer lacks the knowledge to efficiently use your product also come into this section.
Support-related. Your clients do not receive the expected level of support. Depending on what exactly support tickets say, you might need to review your reps' training process or pick up an updated support software.
However, taking all the above-mentioned factors into account isn't enough to make your website content customer oriented. It's also important to think about people with disabilities when posting this content.
According to the ADA compliance guidelines, businesses of all sizes and types should comply with ADA legislation, including web accessibility. This means text and captions should be adjusted for contrast, color, text size and spacing, font, and similar factors that make it easier to read. In short, your website content should be readable for all people.
2. Adjust and monitor your content performance data
How do you know if your content marketing is working? There are basic KPIs to track.
Conversions. While engagement and website traffic are relatively easy to track, they aren't informative for estimating your marketing success. Instead, using the right growth hacking tool, you can see how many people subscribe to your newsletter each month and tell whether you're on the right way with providing information of interest for your readers. In fact, this approach is the first step to customer-focused content marketing.
Time on page. This is another good metric to see if your content attracts a relevant audience and stands up to readers' expectations. Depending on whether you consider the average time spent on a certain page too long or too short, you may take action on your advertising strategy, SEO, and figure out the gaps.
Shares and backlinks. This metric will tell you how good you are at brand awareness building. The more your posts resonate with your audience, the more shares they get, the more people can read them. And possibly become your clients. Besides putting effort into making each piece of your content full of value, the form is also important. Thus, statistics say that video marketing is twice more effective in terms of getting social shares as traditional content marketing.
Backlinks show how many times your ideas were used on the web, meaning your authority level.
Keyword rankings. Competitive research is the basic method to get an idea of what's going on in the market. If your competitors rank high for specific keywords, this may be the reason to check what they do with their content and borrow some ideas.
Your own list may include metrics or exclude some of the listed, depending on the purpose you're pursuing with your content marketing efforts. The key is to ensure all the tracked metrics are actionable, meaning you know for sure what you will do if this or that metric goes up or down.
3. Analyze content gaps
You have already updated your customer pain points list and checked competitors' content. Now it's time to look at your existing content and see what pieces need to be revised and improved.
Check content freshness. Facts that you previously relied on might have been disproved, and studies might have been updated with new information. Review your old posts and revise them using the most recent data.
Check thoroughness. Does your existing content cater to your audience's current needs? What can you add to what's already published to address their new concerns?
Check usability. As the light of circumstances under which something was written has dimmed, is the information still relevant and easy to understand?
Check impressiveness. For a newcomer, is there a wow factor in your content? Even through time, there still must be something urging the reader to share.
Ideally, you should fill all the gaps listed. But in practice, filling one or two will still make your content much more customer-oriented and result in higher engagement.
4. Sort out your content
If you have a lot of content on your website, an attempt to find a certain thing may result in frustration. To make navigation user-friendlier, imagine that your website is a restaurant menu. Soup goes with main courses and cheesecake with desserts.
Services. If you provide content writing services, copywriting, editing, and make content strategy audits, consider creating two categories for content creation and content audit on your website.
Landing pages. If you have several products or provide multiple services, don't list them all on your main page. Instead, create a separate landing page for each customer problem that you solve. If you are a WordPress user, this can't be complicated with WordPress page builders, which come with tons of ready-made landing page templates. This approach will make your offer more focused and personalized, and simplify advertising.
Blog. Many websites have a blog for promoting their ideas. If you have posts describing your services' best use cases and aim to have more of those, you should definitely create a blog section.
Knowledge base. Setting up a SaaS knowledge base is an easy way to get some load off your client service reps' shoulders and make your website more customer-oriented. In fact, 73% of customers try to solve a problem on their own before turning to a support agent. So, if your clients tend to ask the same questions repeatedly, consider getting a knowledge management software that will help keep your clients happy.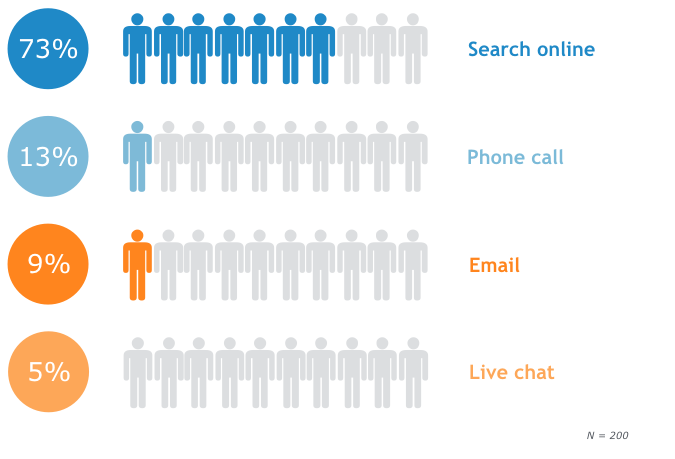 5. Check if the language is right
As a business or an influencer, you have your own voice. Maybe it has shaped step by step as you talked to readers through your posts. Maybe you invested resources into defining your brand voice with the help of professionals. Knowing what your brand sounds like helps to keep your message clear and consistent. However, your positioning may change with time — and so should your voice.
Go through all your website content and ask yourself: are all the pieces readable enough? Is the way they are written in resonating with the target audience? Do the readers speak to each other using the same words that are written on your website?
The study has shown that language plays an important role in creating connections. What's more, choosing the right keywords will help your readers discover information, incorporating the verbiage from people's questions in your website content.
Worth remembering that most adults can fully comprehend a text written at 7-8 grade Flesch Kincaid reading level. This means a good text copy can explain any complex notion in a simple language.
Below you can see a bad copy example that calls more questions than it gives information: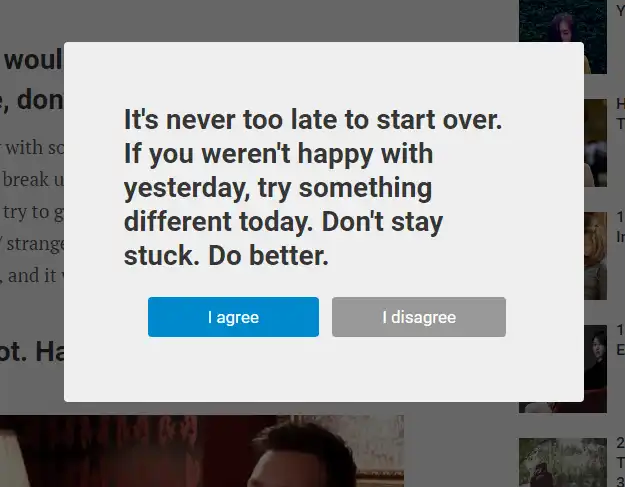 6. Are you mobile-first?
Finally, having checked and fixed all the points in this list, you should have no trouble with taking a mobile-first approach to your content strategy. Let's go through the main principles of a mobile-first ready website:
It is immediately clear what a post is about
Information is given in short, "snackable" pieces
Content is "visual", with lots of illustrations
To dive even further, in some cases, mobile users will require different content than desktop clients. Since a mobile device screen size is much smaller than that of a PC, less focus should be given to a website logo, navigation bar, image, and video resolution.
Instead, more attention should be paid to the content, its clarity, and brevity. A mobile user should immediately find answers and understand what action they are expected to perform.
Summary
Adopting a customer-focused approach to your website content will help you deliver a value-driven, confidence-building message that will suit your customers' needs. A relevant, authentic content inevitably leads to conversions, so putting your customer at the center of your content creation process is always a winning situation.