Bob Iger MasterClass review synopsis
What you'll learn: Learn about business strategy and leadership from former longtime Disney CEO, Bob Iger
How long does the Bob Iger MasterClass take?: Iger's Masterclass takes 2 hours and 11 minutes to complete.
Similar courses: Howard Schultz, Paul Krugman, David Axelrod, Gino Auriemma, Anna Wintour
Do I recommend Bob Iger's MasterClass? Yes, Bob Iger's MasterClass is a fantastic look at what it takes to lead a successful business.
It's hard work when you have to inherit the legacy of a true legend.
That was the challenge set before Bob Iger in 2005 when he became the CEO of the Disney Company. The entire company, including theme parks, films, television, and more, was resting on Iger's shoulders.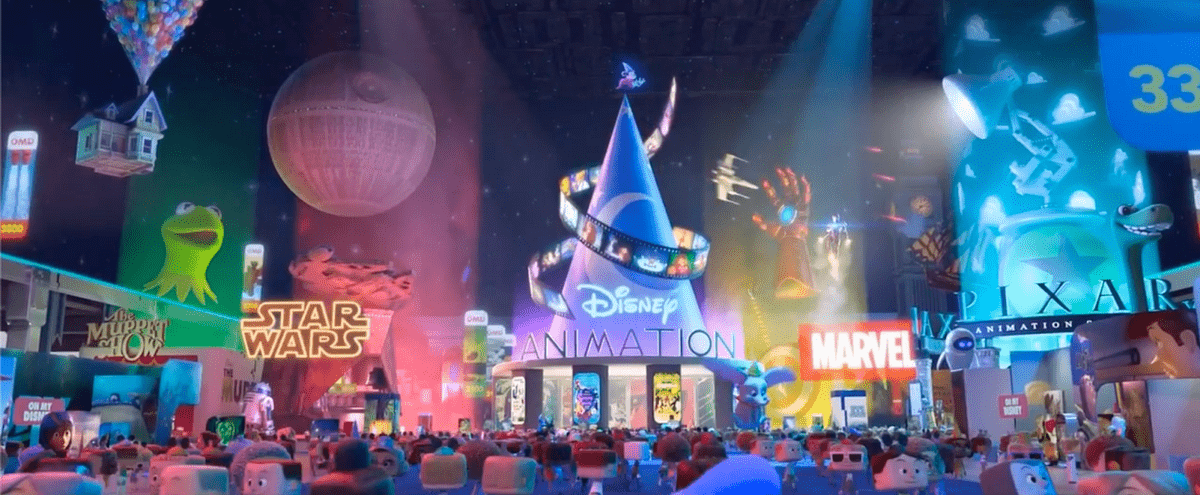 He was inheriting the legacy of Walt Disney himself.
Iger is a master of business strategy and leadership. He took the Disney company — which was hurting after the reign of Michael Eisner — and turned it into the multibillion-dollar powerhouse company it is today.
There's a lot that anyone who aspires to lead in any level of business can learn from such a man. That's why he's sharing his knowledge and experience in the Bob Iger MasterClass.
But does he deliver?
In this article, we're going to deep-dive into the Bob Iger MasterClass, dissecting the lessons of this longtime television executive to answer one important question.
Is the Bob Iger MasterClass worth your time and money?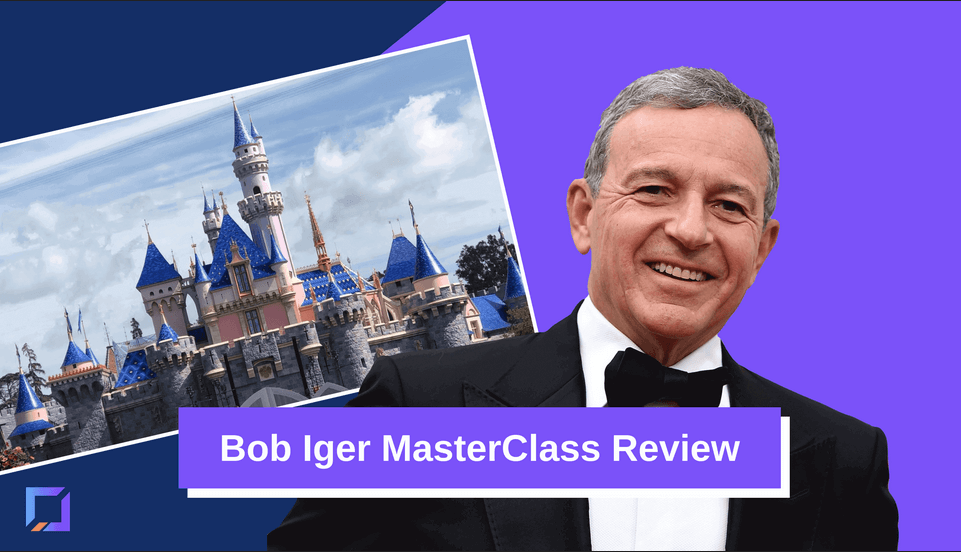 Disclosure: In the interest of full transparency, Codeless uses affiliate links in our MasterClass reviews to cover our site's costs.
Our Verdict
For anyone interested in business strategy and leadership on any level will get a lot out of Iger's MasterClass!
Bob Iger Masterclass
Learn from the master of business and strategy.
PROS
Interspersed with Disney clips
Bob's Advice cards at the end of lessons
Shows major acquisitions to articulate points (Pixar, Marvel, Fox)
Real-world examples
Speaks at a good pace
Seems relatable while talking about massive impressive things
CONS
No Star Wars case study
Leadership lessons tacked on at the end
No Disney Parks
In this MasterClass review, you'll learn:
A few frequently-asked questions…
Let's start with the answers to a few frequently asked questions about the Bob Iger Masterclass.
Do I need a subscription to access this course?
The Bob Iger MasterClass is included as part of a MasterClass subscription. It cannot be purchased on its own.
How long is the MasterClass?
Iger's MasterClass is composed of 13 videos, totaling 2 hours and 11 minutes.
Does MasterClass have a cancellation policy?
MasterClass offers a 30-day money-back guarantee to all subscribers.
Is the Bob Iger MasterClass worth it?
Yes, the Bob Iger MasterClass is a truly masterful lesson on business strategy and leadership tactics.
Learn all about business strategy and leadership from Disney CEO Bob Iger
About Bob Iger
Bob Iger is the former CEO of the Walt Disney Company, which includes all of the other companies that fall under that umbrella.
During Iger's tenure with Disney, he oversaw the acquisition of Pixar, Marvel, Lucasfilm (Star Wars), and 20th Century Fox. He also worked alongside the Chinese government to open Shanghai Disneyland.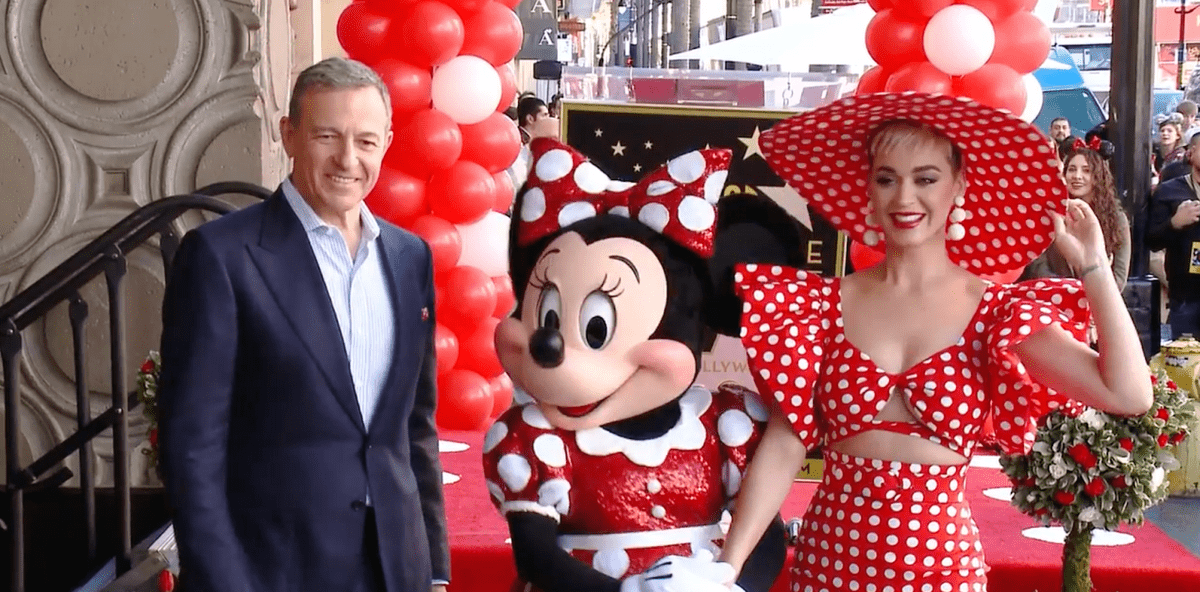 Iger took the big job at Disney back in 2005 after the company had faltered during the latter years of Michael Eisner's two-decade-long reign as CEO.
Under Iger, Disney saw a 400% increase in its annual net income.
Bob started out as a TV weatherman before joining ABC in 1974. He rose up the ranks, becoming the head of ABC Entertainment in 1989. A few years later, Iger became the COO of ABC's parent company, which Disney then bought out.
He became president of Walt Disney International in 1999, president and COO of the Walt Disney Company in 2000, and ultimately succeeded Eisner as CEO in 2005.
Iger stepped down as CEO in February 2020, handing the reins over to Bob Chapek, though he stayed on in an advisory chairman position to ease the transition to Chapek's regime. He announced plans to leave the Walt Disney Company completely when his contract ends in December 2021.
How much does Bob Iger's MasterClass cost?
The Bob Iger MasterClass is included in any of MasterClass's three subscription levels.
They are: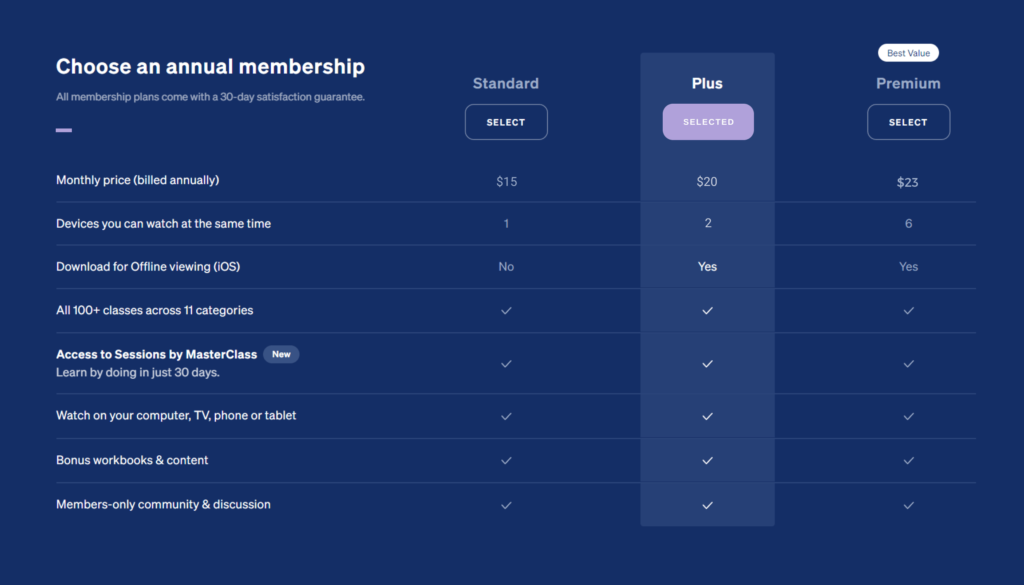 Standard
$15 per month billed annually
Watch classes using one device at a time
Receive workbooks and bonus content
Gain access to a members-only community forum called MasterClass Hub
Plus
$20 per month billed annually
Includes everything from Standard
Take classes on two devices simultaneously.
Download videos for offline viewing on an iOS device
Premium
$23 per month billed annually
Includes everything from Plus
Watch classes on six simultaneous devices
Subscribe to MasterClass today!
What is included in the Bob Iger MasterClass?
Runtime: 2 hours and 11 minutes
Course Value: 4.6/5
Lessons: 13
Supplementary materials: Workbook and MasterClass Hub forum
Supplementary workbook
The supplementary workbook for the Bog Iger MasterClass corresponds to each individual lesson. It's full of additional information that you can peruse, including an entire history of Marvel Box Office numbers.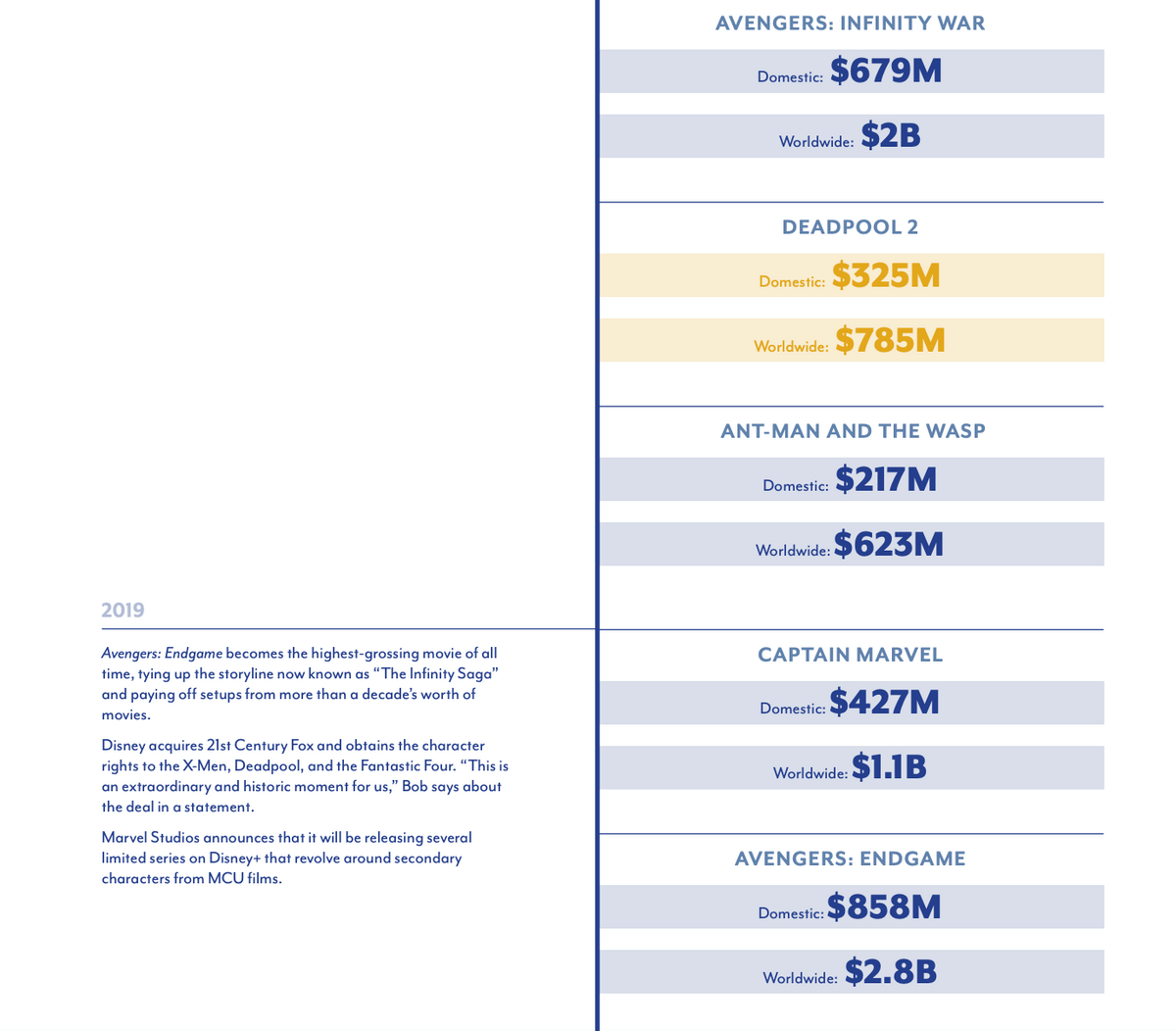 Unfortunately, much like many other MasterClass workbooks, you don't get a lot of visual aids.
However, the Marvel Box Office timeline gives you more than most.
The MasterClass Hub
All MasterClasses have their own community forum known as the MasterClass Hub. Some of these forums have ongoing discussions and a lot of fan interaction.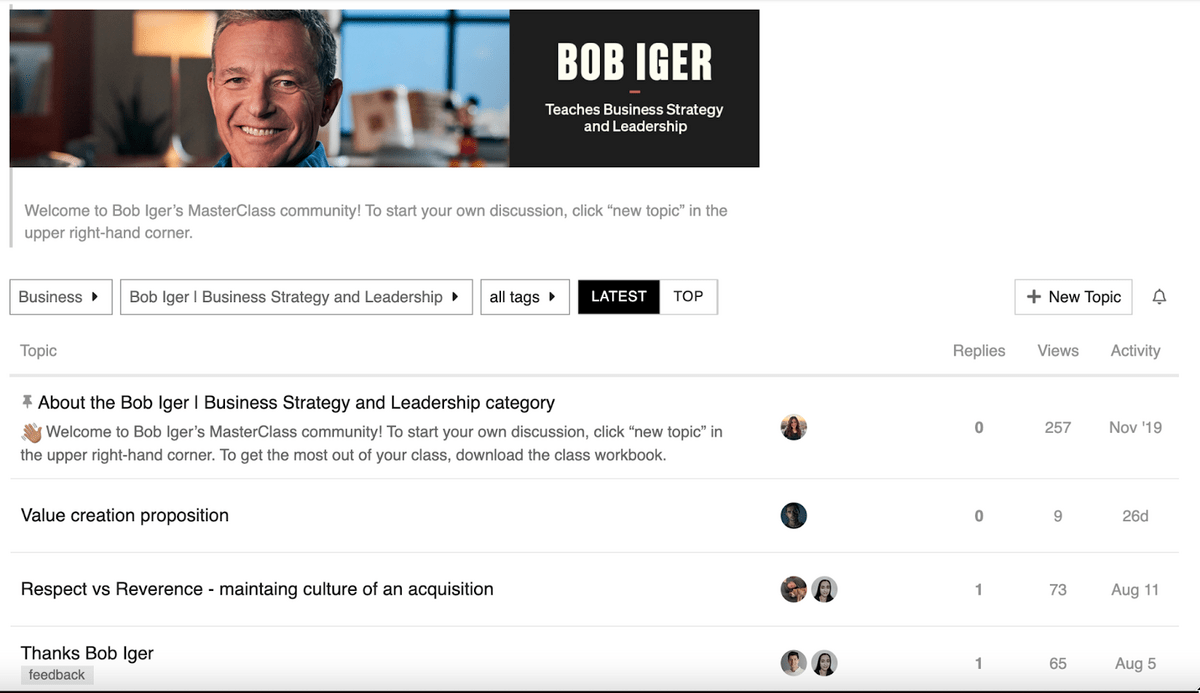 Iger's falls somewhere on the higher end of that scale, with many topics on the board receiving more than 100 replies. Some even number in the thousands.
It's a solid community forum where like-minded students can come together to interact about what they've learned.
A complete breakdown of the Bob Iger MasterClass curriculum
Bob Iger's MasterClass talks a lot about business strategy and a little bit about leadership.
Don't get me wrong, there are leadership messages mixed in through the first 11 chapters, but you don't get a full chapter about the concept of leading a team until Chapter 12.
Here's how the Bob Iger MasterClass breaks down.
Curriculum:
Introduction
Using Your Time Effectively
Focus, Strategy & Priorities
Taking Giant Swings: Pixar Acquisition Case Study
The Art of Negotiation
Creating Brand Value
Expanding Your Brand: Marvel Acquisition Case Study
Anticipating What Consumers Want
The Importance of Risk-Taking
Navigating Complex Deals: 21st Century Fox Case Study
Managing Industry Disruption: Disney Plus Case Study
Tenets for Success
Conclusion
Course summary:
Bob Iger's MasterClass is a true definition of a master's class.
You're learning about business strategy and leadership from the man who breathed new life into one of the oldest and most beloved entertainment companies in the world.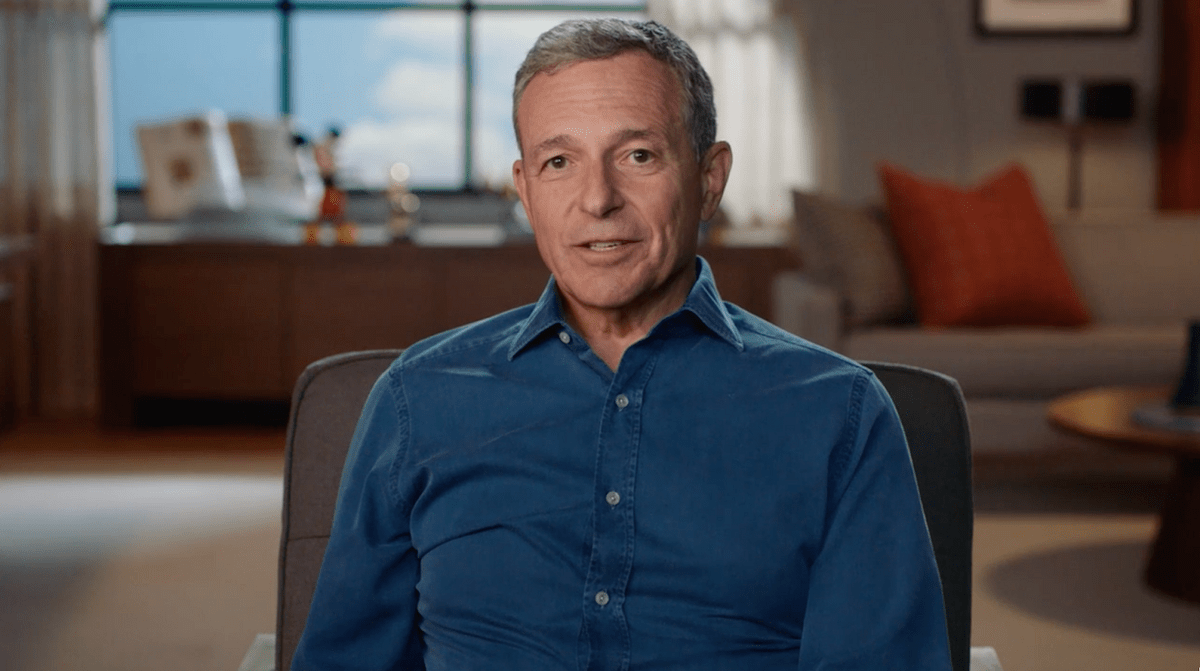 Not only that, you're learning from the man who made Disney a multimedia empire.
Iger was the man behind the purchase of Pixar, Marvel, Star Wars, and 20th Century Fox. He opened Shanghai Disneyland. He even oversaw the launch of the DisneyPlus streaming service.
In the case of Pixar, he also had to salvage a very damaged relationship between the two entities to broker the deal that would create movies like Wall-E, Up, Finding Nemo, The Incredibles, and more.
The title of this course is business strategy and leadership, but I'd say it's roughly 95% business strategy stuff.
And there's nothing wrong with that. If you need someone to tell you to be nice to employees and have high yet realistic expectations, there are plenty of folks out there who can do it.
But there's only one man who can tell you how he took the helm of a sinking ship and turned it into the Walt Disney Company that we know and love today.
Let me put it this way, if you look at a list of the highest-grossing movies of all time, only three of them are not owned by Disney (though Titanic was distributed internationally by 20th Century Fox, which Disney now owns).
Iger walks you through a lot of business concepts early on.
He talks about the importance of mending broken relationships and then ties that in with the acquisition of Pixar. He speaks about changing with the times and then ties that in with a discussion on purchasing Marvel.
He also talks about the art of negotiation, referencing the contested purchase of 20th Century Fox when he pummeled Comcast at the bidding table.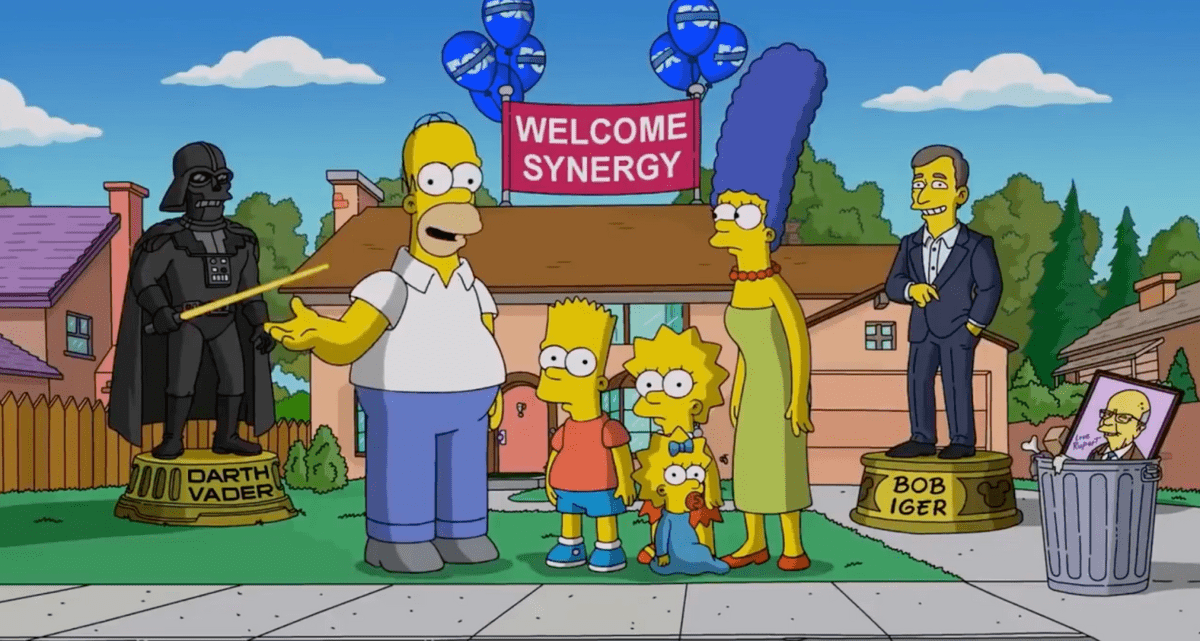 Then, he brings everything home by talking about the importance of changing with the times and technology with the launch of DisneyPlus.
I was let down in two areas, however.
There's nothing there about his acquisition of Lucasfilm, which is a story I was hoping to hear. Specifically, Disney bought Star Wars from George Lucas and then had to deal with George on the sidelines publicly criticizing the movies they were making.
Also, I would have liked to have seen something detailing Disney Parks, as it's a vastly different aspect of the business.
This had a shorter runtime than most other MasterClasses I've reviewed, so there could have been time to dive a little deeper.
There's a problem when I have to sit through five hours of deadmau5, but I only get two of Bob Iger.
What I learned
When my co-workers here at Codeless heard that there would be a Bob Iger MasterClass review going up on the site, I'm sure there was a collective eye roll. They knew that I would fight them all with a broken bottle to be the one who reviewed it.
I'm kind of the Disney guy in every group I'm in. I live in Orlando, Florida, because of a lifelong obsession with Walt Disney World. I'm a fanatic for Marvel, Star Wars, and classic Disney animation.
So yeah, when I had the chance to learn from the man who saved my favorite company in the world, I jumped at it. I haven't been this excited since I got to review Neil Gaiman.
That being said, I was realistic and critical where need be. I think it was too short. I don't think the workbook gives you enough, and I think that they missed the boat by not delving into the parks and Star Wars.
However, I took a lot away from this MasterClass and came out with an even deeper appreciation for Iger and business strategy as a whole.
16 takeaways from this MasterClass
Here are my biggest takeaways from the Bob Iger MasterClass:
1. To run a creative entity, you have to accept that everything is a risk:
There are no absolutes when running a creative enterprise. You have to be willing to take risks and understand that nothing is ever totally right or wrong. Nothing is a given, and there are always unknowns.
2. Make good use of time:
Bob starts working out in the gym at 4:15 a.m. to get into the office by 6:30 a.m. He's the first one in and said that he turns on the lights and makes the coffee. Starting his day that early ensures that he's able to get to work without being bombarded by external forces.
Being in early also allows him to leave early, usually at 4:30 p.m. Once he's home, he also works from 8 p.m. to 10 p.m.
3. Inject creativity into every day:
Bob tries to do something creative or interact with some creative project every day. This is partly due to Disney being a creative enterprise and partly because he is driven by creativity.
4. Developed the Disney strategy in three pieces:
Invest in creativity, embrace new technology, and grow globally.
5. Clarity is important:
This is true both for communicating with superiors and in leadership. Strategies have to be clearly articulated for maximum efficiency. The people who are enforcing your vision need to know what to do. Face-to-face communication is important for this.
6. Compares leadership to politics a lot
Going for the job of Disney CEO was like embarking on a political campaign. You also have to have an internal communications plan to communicate clearly, as one might on a campaign trail.
7. When you acquire a company, you want to assimilate fast for the bottom line, but you can't lose their company culture
The people are what makes a company great and what makes them profitable. Iger used the Pixar acquisition to illustrate this point.
8. Relationships can be repaired
Bob talks at length about repairing the relationship between Disney and Steve Jobs/Pixar, which led to the acquisition of Pixar and one of Disney's most profitable ventures ever.
9. His negotiation style is expedience
When negotiating, Iger lays it all on the table and gets right to the point in an effort to prevent a drawn-out process. In any negotiation, benefits have to go two ways. You can be a successful negotiator if you forge personal relationships and leave your ego at the door.
10. Relevance is important in a changing world
Things have to change as time goes on. But it's important to remember where you came from and the core values of your organization. Disney started in 1923, and Walt had a set of values he imbued in the company. To create a more edgy Disney would have been a mistake because it would fly in the face of the established brand identity.
But, some things need to evolve. Princesses had to change, for example. They had to go from damsels in distress to being empowered young women. Their purpose wasn't dependent on a man.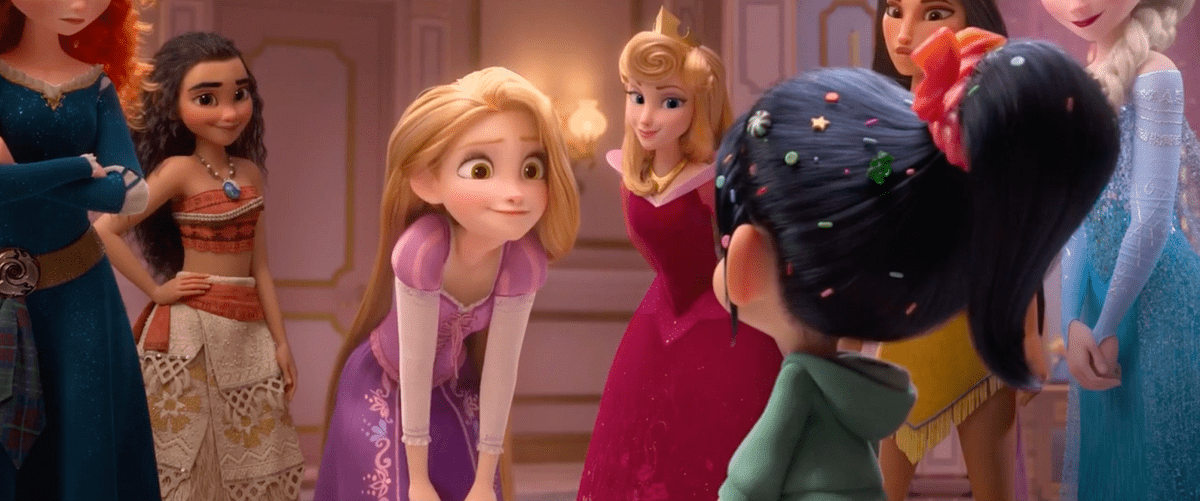 11. Respect the brand's history but don't revere it
Bob had to battle some traditionalists who revered the history of Disney and didn't want anything to change. A brand should be respected but not revered.
When you respect a brand, you consider why it was valuable and bring those values forward to create relevance in a changing world.
12. Brands can be managed separately
Marvel didn't line up with Disney's brand. It was a bit more violent and crass. The idea was put forth when Disney was acquiring Marvel to tone it down. Iger didn't want to do that because it would change Marvel and make it worthless.
You can manage brands separately, respecting both of them and adhering to the attributes of each.
13. Diversity is important
You need to create content for your audience. Many believed that a female-led or black-led superhero film couldn't succeed. Iger felt that Captain Marvel and Black Panther were great characters and moved forward with both films.
He even overruled decisions by others in the company who did not want to do them. Both of these movies made over $1 billion at the box office.
14. A lot can be learned from failure
Cop Rock, a musical cop drama, was a failure. However, Iger believed it was a risk worth taking when he was the head of programming at ABC. Cop Rock failed, but the same creator came back with NYPD Blue, which broke new ground for the network. That success occurred because Iger did not withdraw after the failure of Cop Rock.
15. Do your homework before taking a risk
Determine why something failed so that you won't fail twice. Understand what risk could mean positively but also what would happen if it doesn't pay off.
16. You must be able to manage industry disruption
Technological disruption hurt the profitability of ESPN. People were accessing sports in different ways, and they were more hesitant to buy multi-channel television plans.
Disney had to respond to the disruption and bring ESPN into the future of media. That meant bringing ESPN directly to consumers with streaming. That innovation led to the creation of DisneyPlus, which has changed the game for streaming services.
See all this and more in the Bob Iger MasterClass
Memorable quotes from this MasterClass
"I'm inspired by great leadership. I'm inspired by great creativity. And I'm inspired by people who are daring, people who are willing to take big risks"

– Introduction
"There's something inherent in the creative process that is a risk, to begin with."

– Source/which class it comes from
"A strategy is only as good as your ability to articulate it."

– Focus, Strategy, & Priorities
"The best way to achieve success is by putting it all on the table and going for it."

– Taking Giant Swings: Pixar Acquisition Case Study
"If you go into a negotiation with a winner-take-all approach, the negotiation is less expedient. It typically takes longer because the other side doesn't want to give up everything."

– The Art of Negotiation
"A strong brand is something that is very identifiable in terms of its qualities, its attributes, its values, what it stands for."

– Creating Brand Value
"Status quo is a losing strategy."

– The Importance of Risk Taking
Bob Iger Masterclass pros and cons
In the fairytale worlds of Disney films, things can easily be wrapped up in a perfect little bow. But in the real world, there are positives and negatives to everything.
Let's look at some of the pros and cons of the Bob Iger MasterClass.
Pros
There's so much to love about this MasterClass. Here are a few of the pros associated with this 2+ hour educational experience:
Interspersed with Disney clips
Bob's Advice cards at the end of lessons
Shows major acquisitions to articulate points (Pixar, Marvel, Fox)
Real-world examples
Speaks at a good pace
Seems relatable while talking about massive impressive things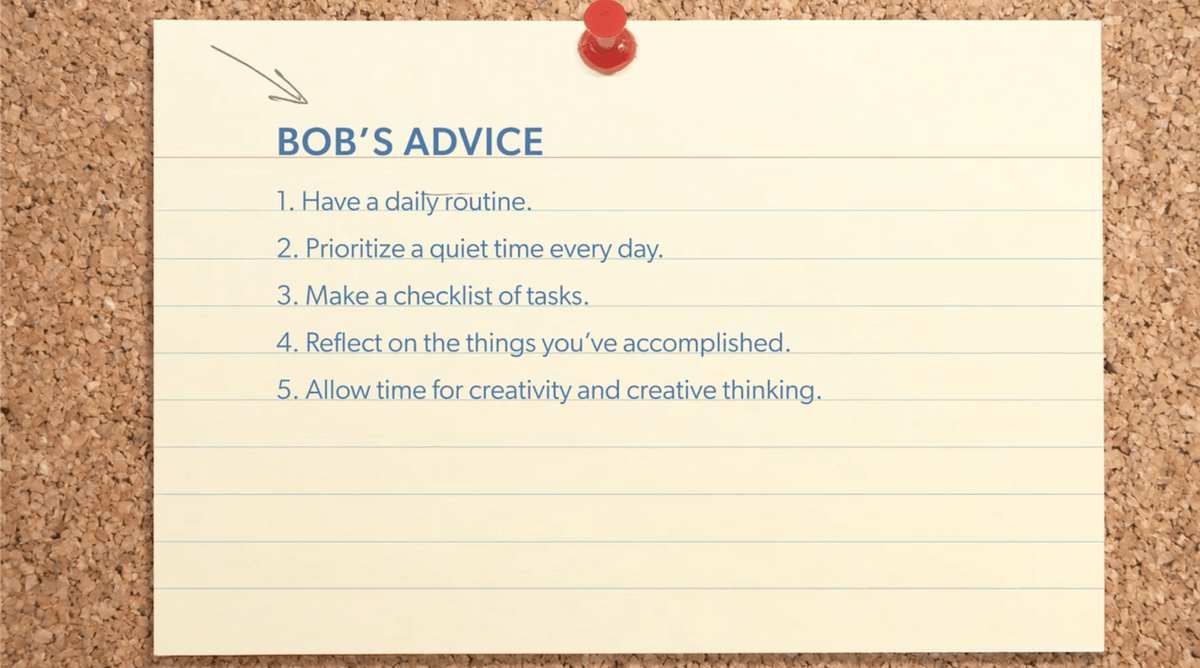 Cons
That's not to say that it's all pumpkin coaches and magic hair. There are some drawbacks to this class, like the cons listed below:
No Star Wars case study
Leadership lessons tacked on at the end
No Disney Parks
Do I recommend this Masterclass?
I definitely recommend the Bob Iger MasterClass. Anyone interested in business strategy and leadership on any level will get a lot from Iger's stories, tips, and tricks.
It's definitely worth the price of a MasterClass subscription.