Thomas Keller MasterClass review synopsis
What you'll learn: Learn from Michelin-star chef Thomas Keller as he takes you through the techniques you need to cook vegetables, prepare eggs, and make pasta from scratch.
HHow long does the Thomas Keller MasterClass take? 6 hours and 53 minutes.
Similar courses: Thomas Keller Teaches Cooking Techniques II: Meats, Stocks, and Sauces, , Gordon Ramsay Teaches Cooking, Madhur Jaffrey Teaches Indian Cooking, Alice Waters Teaches the Art of Home Cooking, Wolfgang Puck Teaches Cooking, Aaron Franklin Teaches Texas-style BBQ
Do I recommend Thomas Keller's MasterClass? If you're looking for a course that'll teach you the basics of cooking vegetables, eggs, and pasta with some added finesse, I'd recommend this course.
Thomas Keller's Cooking Techniques MasterClass is perfect for anyone looking to refine their basic culinary skills and add a little finesse to their cooking. He shows how to source the best foundational ingredients, the type of cookware to use, and the equipment that can help you cook in the best way possible.
"Practice, practice, practice. I can't express how much experience will improve your skill."
Keller is passionate about food and the power it has to nurture and bring people together. As a teacher, he's not the most engaging personality, but he teaches some incredibly useful skills and techniques that'll help anyone take their cooking to a new level.
The skills that Keller teaches apply to a variety of different recipes, which is pretty neat. The workbook also gives you access to Keller's recipes, so you can keep hold of them long after the course is over.
This cooking MasterClass is the first in a series of three courses by Keller. He also covers meats, stocks, and sauces, as well as seafood, sous vide cooking, and desserts.
In this review, we'll look at what the Thomas Keller MasterClass offers, how much it costs, and whether it's worth the time required (this is a pretty long course).
Disclosure: In the interest of full transparency, Codeless uses affiliate links in our MasterClass reviews to cover our site's costs.
Our Verdict
If you're keen to learn more about basic cooking techniques and how to add refinement to your food, I'd highly recommend this MasterClass.
Thomas Keller Masterclass
Become a Pro at cooking
PROS
It teaches you fundamental cooking practices that can be applied across different recipes.
The course allows you to bookmark recipes to return to later.
Keller offers advice about how to store food correctly if you have leftovers.
CONS
Some of his points aren't fully backed up with an explanation (the workbook does help with this, though).
Keller repeats a few of his points throughout the course.
It's sometimes hard to hear what he's saying over the sound of whisking and mixing.
In this MasterClass review, you'll learn:
A few frequently-asked questions…
Let's take a look at some of our top FAQs about the course:
Do I need a subscription to access this course?
Yes, you need a MasterClass subscription to access the course. Prices start at $180 annually, and you get access to the entire MasterClass library. You can learn from celebrities like Bobbi Brown, Annie Leibovitz and Steve Martin.
How long is the MasterClass?
In all honesty, it's pretty long. The video lessons total 6 hours and 53 minutes. If you're cooking along at the same time, it'll take even longer.
Does MasterClass have a cancellation policy?
Yes, you can cancel your MasterClass subscription at any time. If you cancel within the first 30 days, you get your money back.
Is the Thomas Keller MasterClass worth it?
When it comes to this MasterClass, you need to invest a lot of time watching the videos and putting the skills into action. It's probably worth it for those who are passionate about refining their food. If you're looking for new recipes and a few cooking tips, this isn't for you.
Find out more about MasterClass
About Thomas Keller
Chef Thomas Keller grew up in the restaurant business. His mother managed a restaurant in Florida, and he began his career working at her restaurant as a dishwasher. When talking about that job, Keller says:
"​​It wasn't glamorous work, but it taught me the importance of discipline and repetition, and of treating even the smallest details with the greatest care."
Today, he's an incredibly accomplished American chef.
Keller is renowned for his impeccable culinary skills and high standards, which isn't surprising given the success of his restaurants. His restaurants, The French Laundry and Per Se, both have three Michelin stars.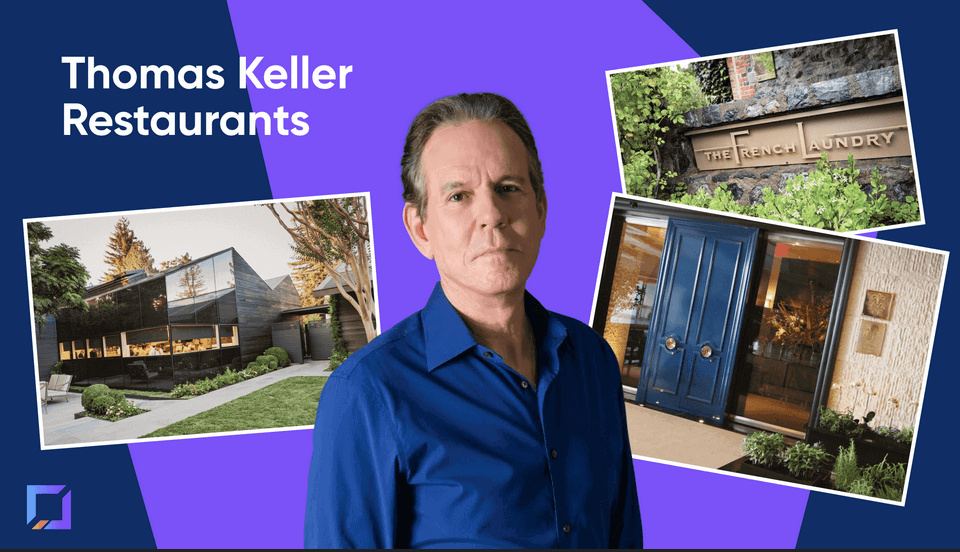 Keller has numerous accolades to his name. He's won the 'Chef of the Year' Award from the Culinary Institute of America and the 'Outstanding Chef' Award from the James Beard Foundation. Not to mention, he's the only American chef to hold multiple three-star Michelin ratings.
In addition to his work as a chef, Keller also has culinary interests outside the kitchen:
He has a wine label, Modicum.
He's launched a magazine, Finesse, which offers insight into the guest experience at his restaurants.
He's partnered with Armando Manni, a renowned olive oil producer, to create a line of chocolates.
How much does the Thomas Keller MasterClass cost?
To take the Thomas Keller MasterClass, you need a MasterClass subscription. But the good news is that having a subscription gives you access to the entire MasterClass library. You'll get access to all three of the Thomas Keller MasterClasses, along with all the other courses that MasterClass has to offer.
MasterClass has three pricing plans available:
The Standard Plan: $180 per year or $15 per month
The Plus Plan: $240 per year or $20 per month
The Premium Plan: $276 per year or $23 per month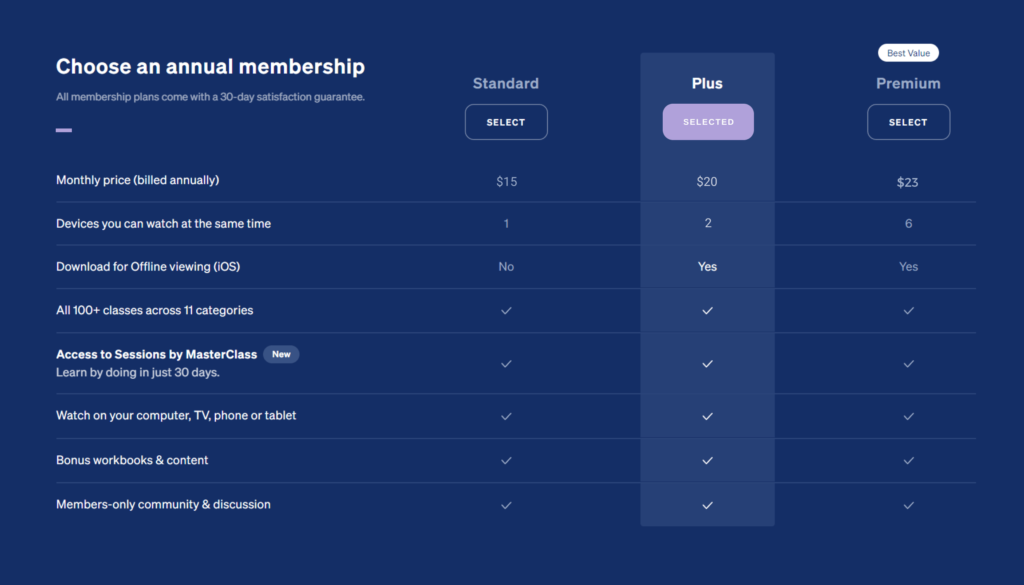 Prices are listed as monthly, but you pay on an annual basis. And remember — all packages come with a 30-day satisfaction guarantee. So if you're not happy in the first 30 days, you can get a full refund.
With the Standard Plan, you can watch classes on one device at a time. Upgrade to the Plus or Premium plans, and you can watch the courses across multiple devices. It's ideal for sharing access with friends or family. You can also download the courses for offline viewing.
Browse the MasterClass library
What is included in the Thomas Keller MasterClass?
Runtime: 6 hours and 53 minutes
Course Value: 4 out of 5
Lessons: 36
Supplementary materials: Workbook
Supplementary workbook
The Thomas Keller MasterClass has a workbook to supplement the course. At 119 pages long, it's full of recipes, reviews, and assignments to take your learning further.
It also breaks down some of the information Keller talks about in more detail, giving you the chance to fully understand and learn Chef Keller's technique.
For instance, Keller talks about cooking with canola oil because of its high smoke point. To expand on this, the workbook outlines different types of oil, their smoke points, and whether they have a neutral taste.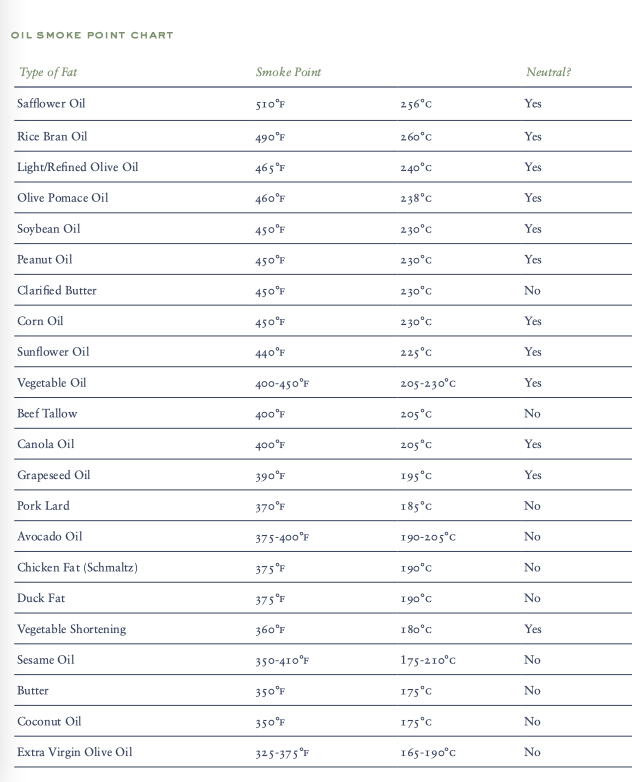 The workbook is a well-written and useful companion to the online lessons. It provides more detail to the points that Keller makes and allows you to review his methods in more detail.
The MasterClass Hub
Each MasterClass has its own Hub, an online community allowing you to connect with other participants. Here's what the Thomas Keller MasterClass Hub looks like: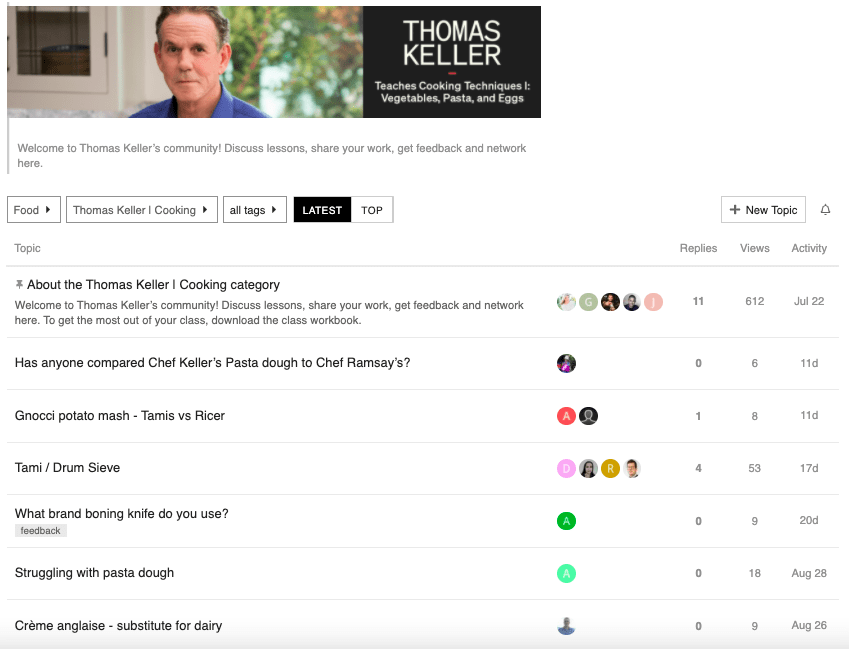 As you can see, the Thomas Keller Hub is full of users asking questions about specific techniques, equipment, and recipes. People also share their successes and failures trying out Keller's recipes, so you can learn from what others are doing to perfect your technique.
A complete breakdown of the Thomas Keller MasterClass curriculum
Chef Keller goes into quite a lot of detail about specific cooking techniques throughout the MasterClass. To give you an idea of what you'll learn, here's a breakdown of the curriculum:
Curriculum:
Introduction
Kitchen Setup: Essential Tools
Kitchen Setup: Essential Ingredients
Kitchen Setup: Cookware
Sourcing Ingredients
Vegetables: An Introduction
Big-Pot Blanching: Asparagus
Glazing: Carrots
Peeling: Tomatoes
Braising: Artichokes
Purée: Potatoes
Pickling
Purée: Parsnips
Confit: Eggplant & Garlic
Roasting: Zucchini
Baking: Beets
Eggs: An Introduction
Mayonnaise
Hollandaise
Custard: Crème Anglaise
Meringue
Boiled Eggs
Scrambled Eggs
Poached Eggs
Omelet
Pasta: An Introduction
Pasta Dough
Agnolotti
Agnolotti with Peas and Bacon
Spaghetti alla Chitarra and Cavatelli
Spaghetti Aglio e Olio
Fettuccine and Linguine
Gnocchi
Gnocchi with Pomodoro
Six Disciplines of Success
Essential Philosophies
Course summary:
Keller starts by talking us through some of the culinary basics. He outlines what cookware we need, the equipment we should use, and how to source the best quality ingredients.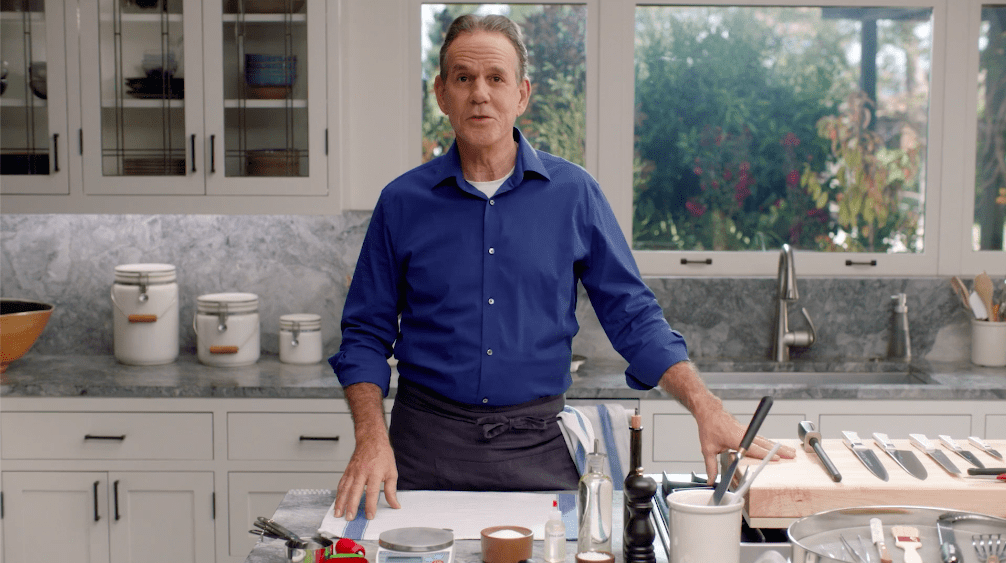 He's pretty open about the fact that quality equipment and ingredients will cost a little more. In his opinion, it's worth it for the end result.
He also takes us through his list of essential kitchen tools and equipment that you don't need, like measuring cups. A little controversial, I know. But Keller says that anything you can measure with cups, you can also measure with a scale, so why use both?
The rest of the MasterClass is split into three main categories: vegetables, eggs, and pasta.
Vegetables
As you might have guessed, this part of the MasterClass focuses on vegetables. But more specifically, it outlines the different ways you can prepare vegetables. Keller walks you through blanching, braising, glazing, and more.
Keller also offers advice on how to refine the vegetables for serving. For example, peeling tomatoes or pureeing your potatoes adds a layer of refinement to your cooking.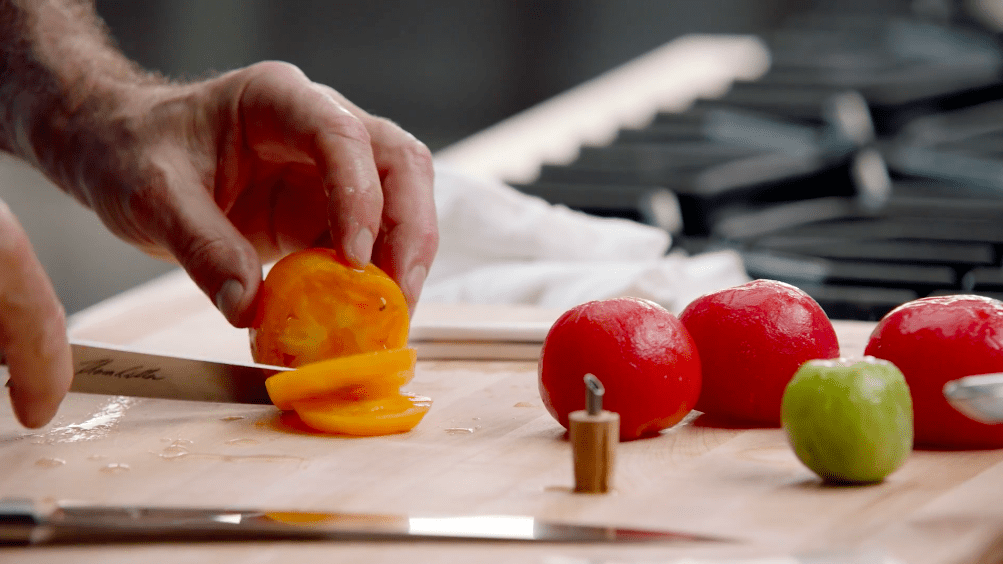 The video lessons also show the ingredients and instructions for the food Keller is preparing in the notes section to the right of the video.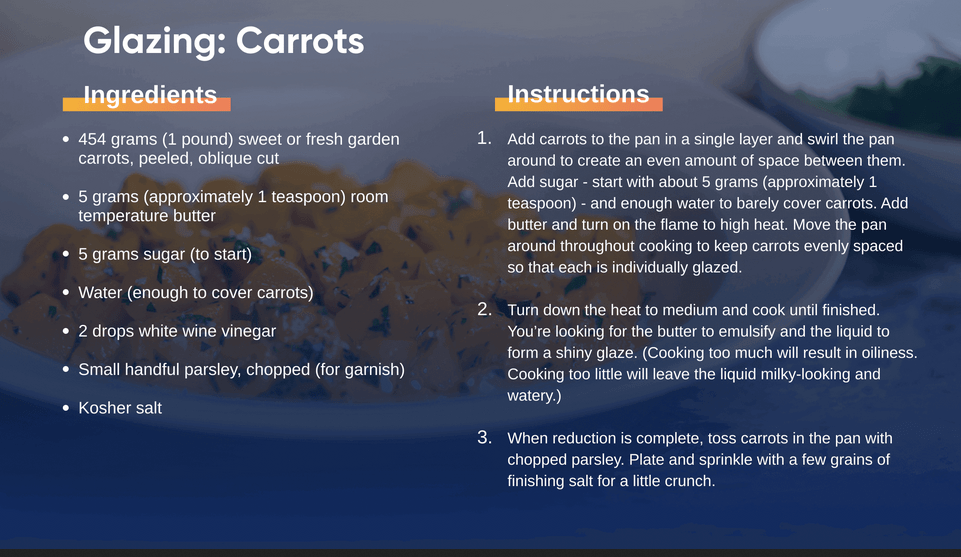 You can bookmark a recipe, allowing you to easily come back to it later.
Eggs
Chef Keller starts by looking at different types of eggs and explaining the reason behind why some yolks are more yellow than others. In short, it's down to the diet of the bird.
He then prepares two classic egg-based condiments: mayonnaise and hollandaise (the latter of which Keller is known for making exceptionally well).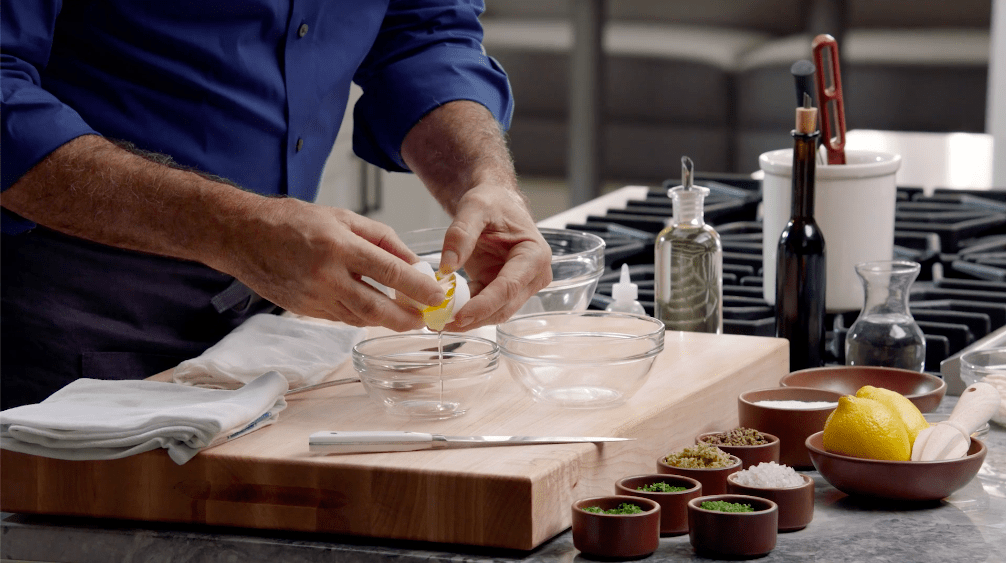 To my surprise, making these condiments is not as complicated as you might think. It's a lot of whisking, and you need to be patient, but they're not hard to make. I even gave it a go myself. Sure, it took me longer than Keller. But the result was pretty great.
This is followed by a lesson about scrambled and poached eggs, as well as how to make an omelet. He also shows us two of the only dessert options in the MasterClass: crème anglaise and meringue, which he combines into one dish.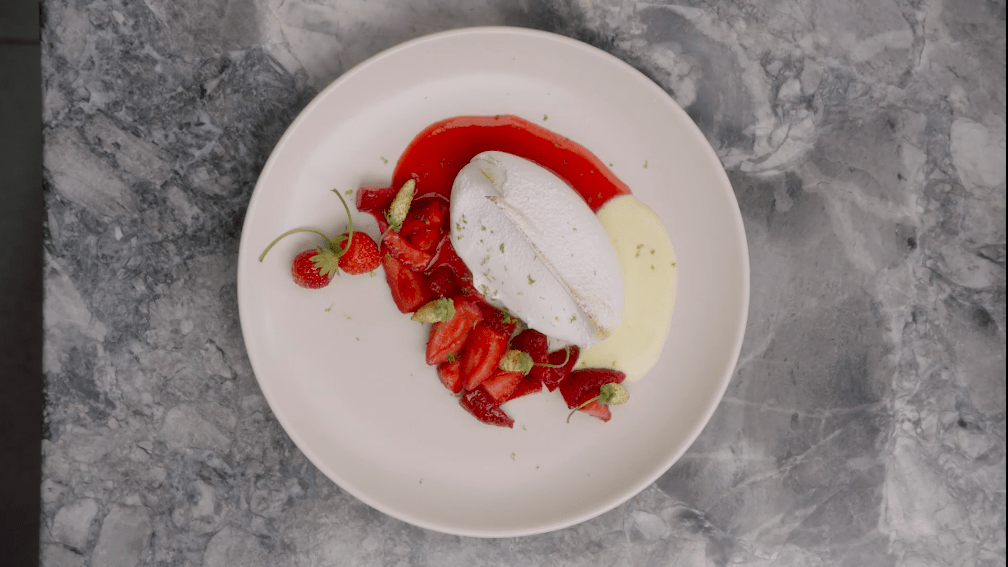 This part of the course highlights the versatility of eggs. Not only can they be prepared in a variety of ways, but mayonnaise (which is made using a single egg yolk) is pretty much the base of any creamy condiment.
Pasta
For this section, Keller focuses on how to make egg pasta. He shows us how to make the perfect pasta dough, the ingredients you need (including a specific flour he recommends), and how to tell when your dough is at the right consistency.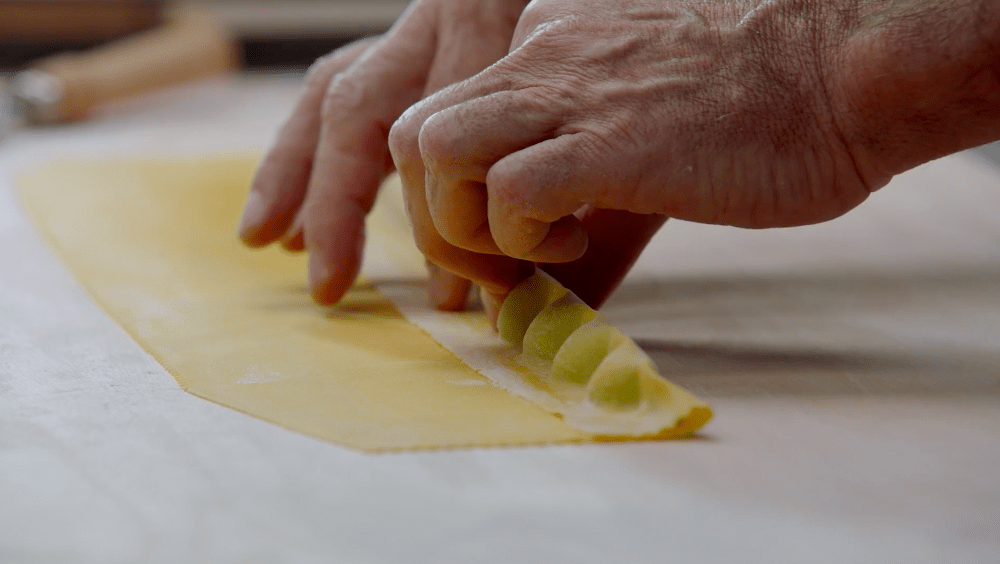 For me, one of the most interesting parts of the pasta classes was seeing how to cut spaghetti. Granted, it's not the most exciting thing in the world, but it's something I'd not thought about before. Spoiler alert: it doesn't involve hand-cutting each strip.
There's also a part of this section where Keller makes a mistake. That's right, even incredible professional chefs make mistakes.
He lets his parmesan crisp cool too much before shaping, meaning that it cracks when he tries to take it out of the pan. He uses this opportunity to advise us to learn from our mistakes. Use what went wrong to inform your cooking going forward, and you'll continue to grow and develop as a cook.
What I learned
To give you a taste of what you can expect to learn from the course, here are five of my key takeaways.
5 takeaways from this MasterClass
1. Quality is key
The final product will only be as good as the ingredients, equipment, and cookware you use. You'll need to spend a little extra money, but the end result will be worth it.
2. Sustainable doesn't always mean local
Sourcing sustainable ingredients doesn't always mean buying locally-grown or organic produce. Sustainability could be supporting a remote fishing community. Your support helps their community thrive and allows them to continue providing the best quality fish.
3. Use all your senses
When it comes to cooking, it's not just about taste. Smell what's going on, listen to the sound of cooking, and look at how your ingredients have changed. All of this will give you a better indication of how things are progressing, and you can make any changes necessary before it's too late.
4. Get critical feedback
Get critical feedback as often as you can. Whether that's from friends, family, or even yourself, it'll help you conduct self-analysis and grow as a cook.
5. Salt enhances flavor, pepper changes it
Forget what you know about seasoning with salt and pepper. Chef Keller explains that salt and acids (such as vinegar) elevate the flavor of whatever you're cooking without changing its taste. Adding pepper brings a new flavor into the mix, meaning it's not always required.
Find out more about this MasterClass
Memorable quotes from this MasterClass
"Sometimes the label 'organic' is not as important as where our ingredients come from."

Lesson 5, Sourcing Ingredients
"Success comes through practice."

Lesson 6, Vegetables: An Introduction
"Knife skills are really important. How do you get good knife skills? Practice, practice, practice."

Lesson 16, Baking Beets
"Always cook eggs low. Low and slow."

Lesson 23, Scrambled Eggs
"As cooks, we always want to be playing with the food. And sometimes we do that before it really has to be done and end up somehow diminishing our ability to actually let the food cook."

Lesson 29, Agnolotti with Peas and Bacon
"Without understanding at that time, I learned six disciplines. Six disciplines which were critical in me becoming a really good cook and obviously becoming a really good chef. And those six disciplines I learned in front of the dishwasher were organization, efficiency, critical feedback, repetition, rituals, and teamwork."

Lesson 35, Six Disciplines of Success
Thomas Keller Masterclass pros and cons
Take a look at these pros and cons to see what's good about the course and where there's room for improvement.
Pros
It teaches you fundamental cooking practices that can be applied across different recipes.
The course allows you to bookmark recipes to return to later.
Keller offers advice about how to store food correctly if you have leftovers.
Cons
Some of his points aren't fully backed up with an explanation (the workbook does help with this, though).
Keller repeats a few of his points throughout the course.
It's sometimes hard to hear what he's saying over the sound of whisking and mixing.
Do I recommend this Masterclass?
If you're keen to learn more about basic cooking techniques and how to add refinement to your food, I'd highly recommend this course. If you're looking for a cooking course that's more top-level with a lot of different recipes, this might not be for you. You'd probably prefer Gordon Ramsay's Teaches Cooking MasterClass.