Werner Herzog MasterClass review synopsis
What you'll learn: You'll learn how to make films and launch your career as a filmmaker. This course covers many aspects of filmmaking, including scouting locations, working with actors, choosing music, editing, and more.
How long does the Werner Herzog MasterClass take? The class includes 26 lessons spanning 5 hours and 50 minutes.
Similar courses: Aaron Sorkin Teaches Screenwriting, Hans Zimmer Teaches Film Scoring, Martin Scorsese Teaches Filmmaking, James Cameron Teaches Filmmaking, Shonda Rhimes Teaches Writing for Television
Do I recommend Werner Herzog's MasterClass? Yes, I recommend this course for people interested in creating and producing their own films (or anyone who just wants to understand how a film is brought to life).
Werner Herzog is one of the most successful filmmakers of our time.
He's also a filmmaker with a unique style, to put it mildly. He hypnotized the entire cast of his film Heart of Glass in order to achieve a sense of collective madness. Another time, he ate a shoe on camera. In his MasterClass, you'll often hear him reference pulling a 300-ton ship over a mountain for the film Fitzcarraldo.
He has no formal training, and in his own words, his Academy Award nomination "is odd, since I'm not made for that kind of stuff."
So going into Herzog's Masterclass, I had no doubt about his impressive filmmaking credentials. I did wonder: does Werner Herzog have practical advice for aspiring filmmakers who aren't, well, Werner Herzog?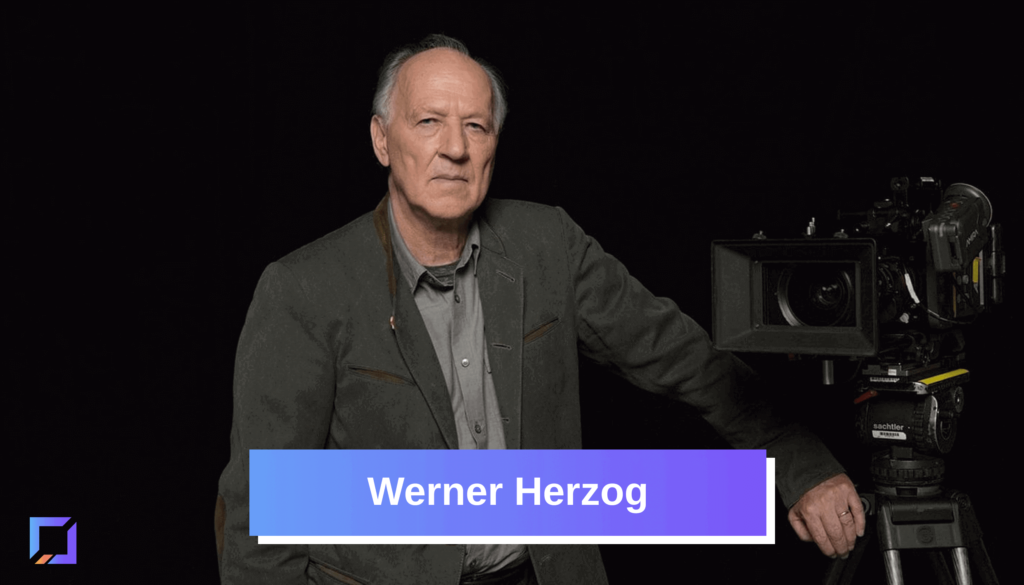 As it turns out, yes, especially if you're interested in creating and producing films on your own. In the class, Herzog imparts wisdom (and strong opinions) on every aspect of becoming a filmmaker, from budgeting to conducting interviews to how to hold the camera.
In this review, I'll break down exactly what Werner Herzog's MasterClass has to offer, including the cost, curriculum, and major takeaways, so that you can decide whether or not it's worth it for you.
Disclosure: In the interest of full transparency, Codeless uses affiliate links in our MasterClass reviews to cover our site's costs.
Our Verdict
If you dream of writing, directing, and producing your own films, this course is a must-see! If you want a more streamlined approach to filmmaking, I'd recommend MasterClasses by Ron Howard or James Cameron.
Werner Herzog MasterClass
Become a Pro at filmmaking
PROS
Werner Herzog is very successful in his field
The course covers all aspects of filmmaking
You don't need expensive equipment or a formal education to follow his advice
The course provides examples and suggested viewingKasparov play live
The workbook has many additional helpful assignments
CONS
Werner Herzog's style is not traditional
In this MasterClass review, you'll learn:
A few frequently-asked questions (FAQs)
Before we get started, here are a few quick answers to questions you might have.
Do I need a subscription to access this course?
Yes. To access Werner Herzog's MasterClass, you'll need a MasterClass subscription. This subscription will also give you access to 100+ other classes taught by experts.
Does MasterClass have a cancellation policy?
You can cancel the auto-renewal of your MasterClass subscription at any time. If you decide to cancel within 30 days of signing up, you can get a full refund.
Is the Werner Herzog MasterClass worth it?
Werner Herzog is not a fan of film schools and traditional methods. If that's your background, this may not be the course for you.
He does have a lot of advice for aspiring self-taught, self-produced filmmakers. For people hoping to follow that path, the course is absolutely worth it.
Learn why Werner Herzog thinks the three-act structure is "brainless"
About Werner Herzog
Born in a remote part of Germany before the end of World War II, Werner Herzog didn't see his first film until he was 11 years old. He quickly developed a passion for the art, and by his late teens was making films with a camera he stole from the Munich Film School.
Werner Herzog's earlier films are considered part of the New German Cinema period. In recent years, he's focused more heavily on documentaries.
He's now made over 70 films, winning many awards and working with leading actors like Nicholas Cage and Christian Bale. In 2009, Time Magazine named him one of their 100 most influential people.
Herzog has also published books of prose, directed operas, and acted in films.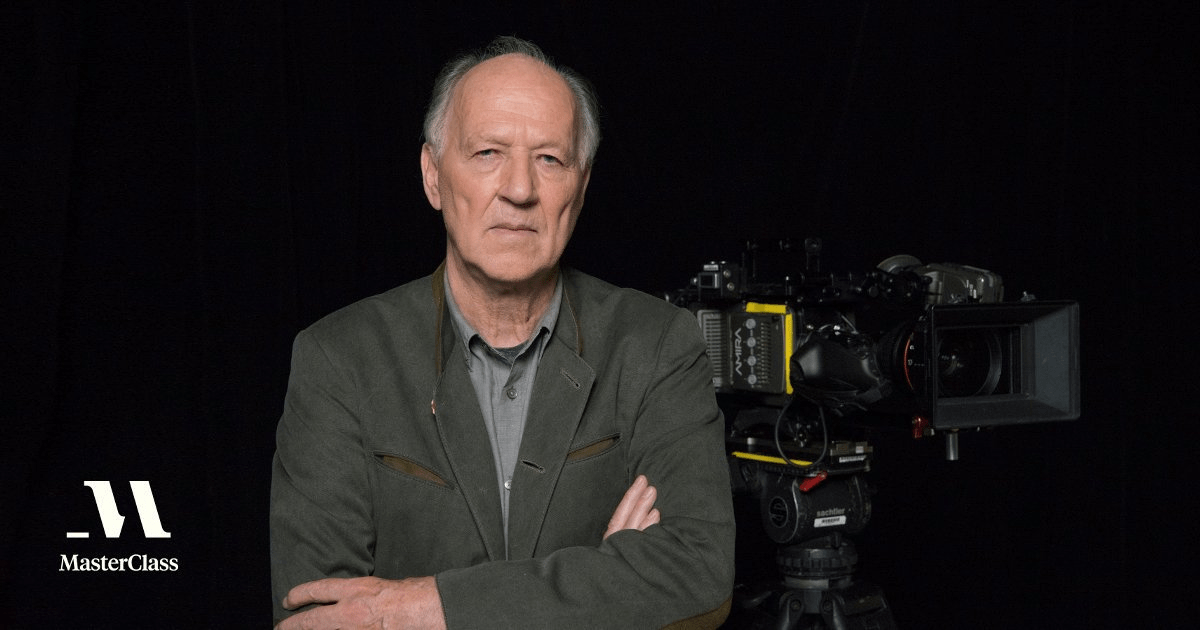 How much does Werner Herzog's MasterClass cost?
To take the Werner Herzog MasterClass, you need a MasterClass membership, which costs $180 a year for the Standard plan.
The membership gives you access to all of the MasterClass courses — take as many as you want.
There are also Plus and Premium plans that let you download the courses and watch on multiple devices at once. Plus gives you two devices for $240 per year, and Premium allows up to six devices for $273 per year.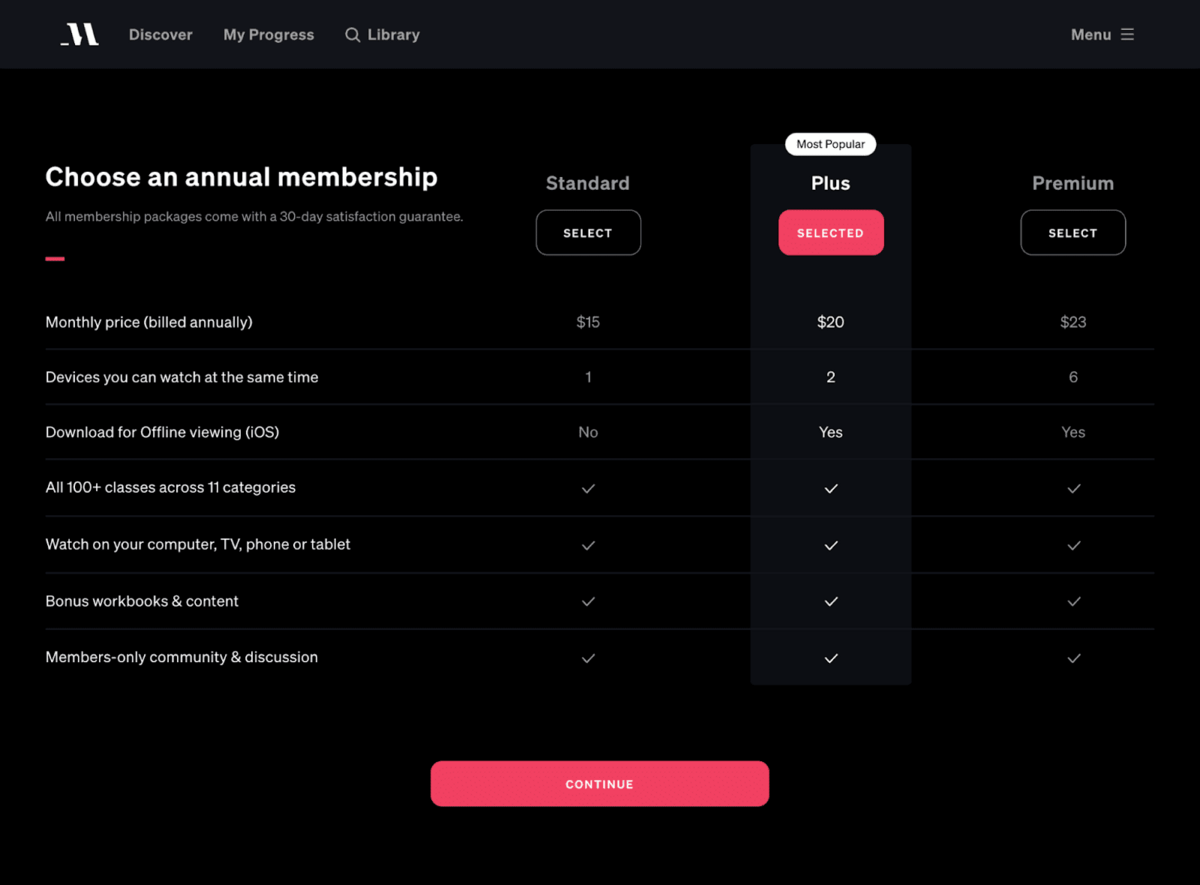 If you're interested in one MasterClass, you're sure to find others you want to take as well.
Every instructor is an expert in their field, so getting full access for just $15 per month is a great deal.
Unlock the Werner Herzog MasterClass with a membership
What is included in the Werner Herzog masterclass?
Runtime: 5 hours 50 minutes
Course Value: 4.5/5
Lessons: 26
Supplementary materials: Student workbook and discussion forum
Supplementary workbook
The Werner Herzog MasterClass comes with a downloadable workbook. It's 53 pages long (including pages for you to take notes) and recaps each lesson in the course.
Most of the lessons also come with an assignment or assignments for you to complete. Some of these assignments are useful and relevant, like reading The Peregrine by J.A. Baker, the book that Herzog recommends to all future filmmakers.
Others are a bit of a stretch, like "try to travel a significant distance by foot
sometime in your life for an essential reason."
At the end of the workbook is a list of films that Werner Herzog references throughout the class.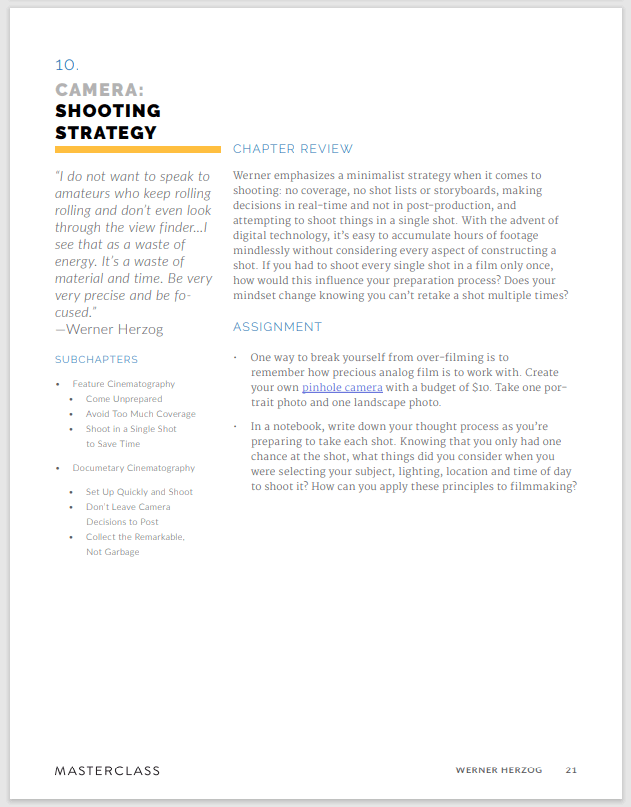 The MasterClass Hub
Every MasterClass has a community discussion forum for students to discuss the course and related topics.
Werner Herzog's isn't the most active group, but you can find some conversations about the lessons and assignments, Herzog's career, and filmmaking tips.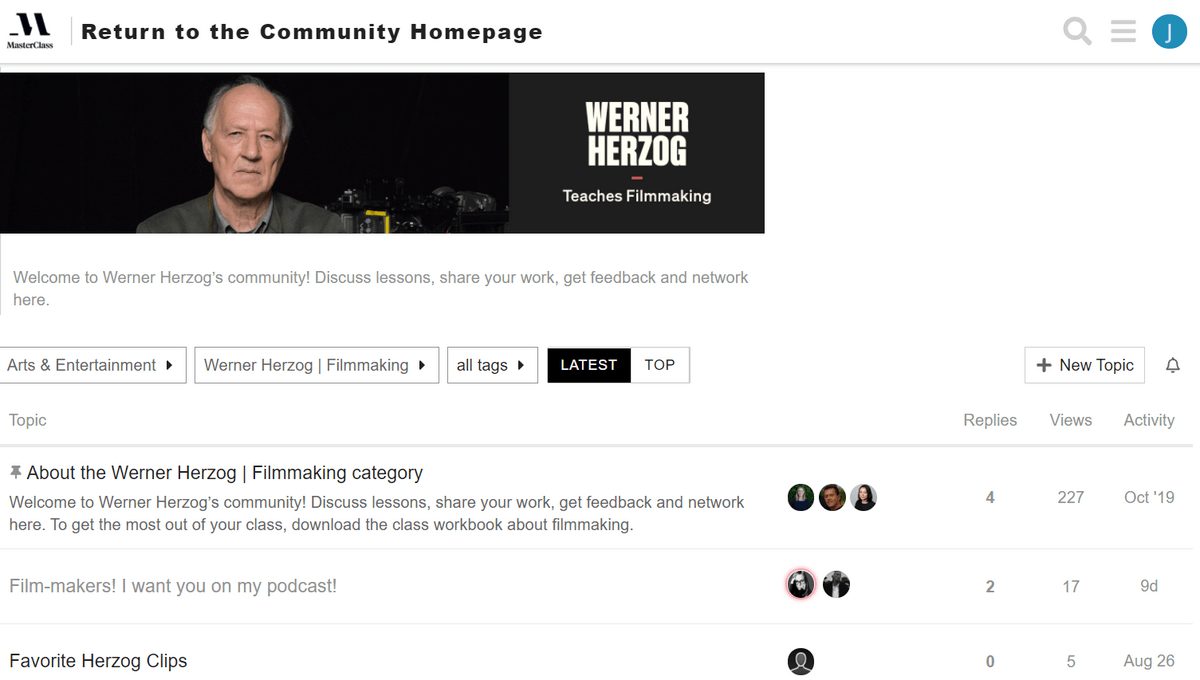 A complete breakdown of the Werner Herzog MasterClass curriculum
Werner Herzog's MasterClass is broken into 26 lessons that range from 2-19 minutes long.
The complete list of lessons is as follows.
Curriculum:
Introduction
Teach Yourself Storytelling: Watch Films
Teach Yourself Storytelling: Read
Writing a Script
Financing First Films
Negotiation Skills
Locations
Leading The Platoon
Rules on the Set
Camera: Shooting Strategy
Camera: Cinematography
Camera: Techniques
Working with Actors: Creating the character
Working with Actors: On-Set
Sound
Music
Editing
Invaded by Images: Part 1
Invaded by Images: Part 2
Documentary: Making Conversation
Documentary: Eliciting Difficult Stories
Documentary: Dealing with Human Beings
Documentary: Truth in Nonfiction
Career Strategy
Life as a Filmmaker
Postscript
Course summary:
The first thing Werner Herzog tells you in the first lesson of his MasterClass is that he "never learned how to make films." He was never an assistant to anyone else in the industry and never went to film school.
This sets the stage for the rest of the course. This is not a class about making typical films or following the usual career path.
Herzog figured things out on his own and formed his own opinions. Throughout the course, he tells you a lot about what he disagrees within film schools and traditional filmmaking.
The 26 video lessons of this MasterClass take you through the entire process of building a film career, starting with learning the trade.
Getting started with filmmaking
In the early lessons, Herzog talks about how he started his own career and how a new filmmaker can do the same.
His advice is a good balance of big concepts, like seeking inspiration in art, and practical tips, like the role of attorneys in contract negotiations.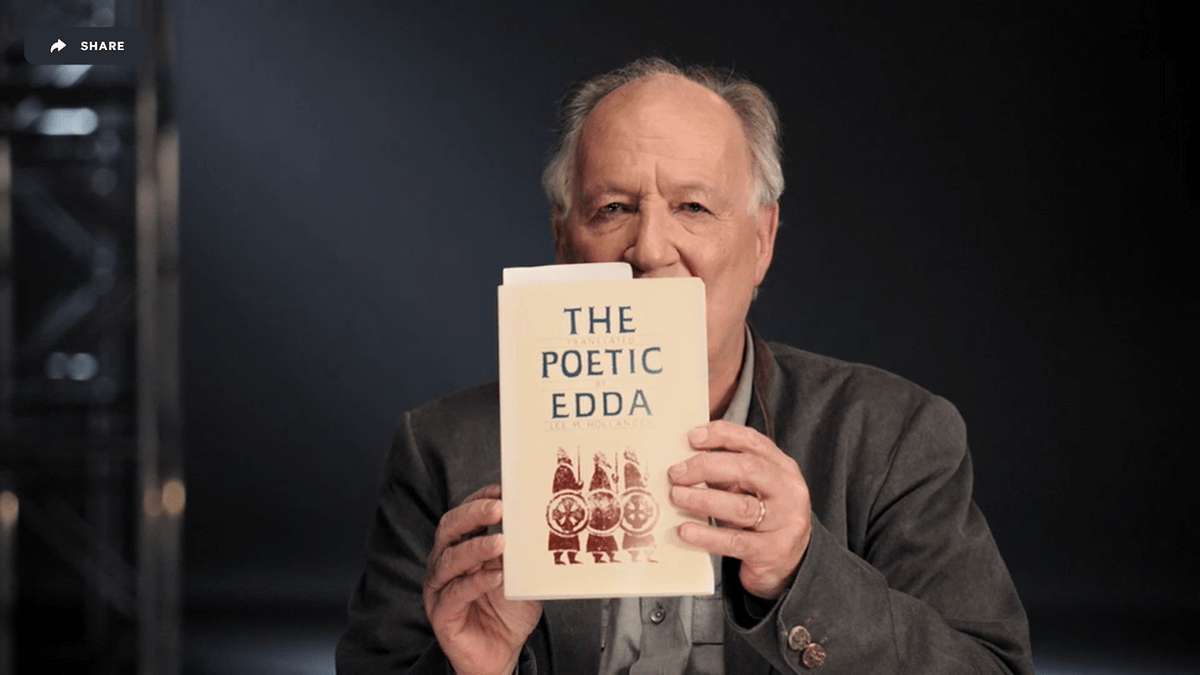 Techniques for making a film
For the bulk of the MasterClass, Werner Herzog leads us through his methods for making films. This course is unique because Herzog isn't just a screenwriter or just a director or just a cinematographer — he has experience with everything.
A lot of what he tells us is very specific. For example, in the lesson on camera techniques, he talks about the "Kinski spiral," a way that actor Klaus Kinski turned into the camera to invoke a feeling of disorientation.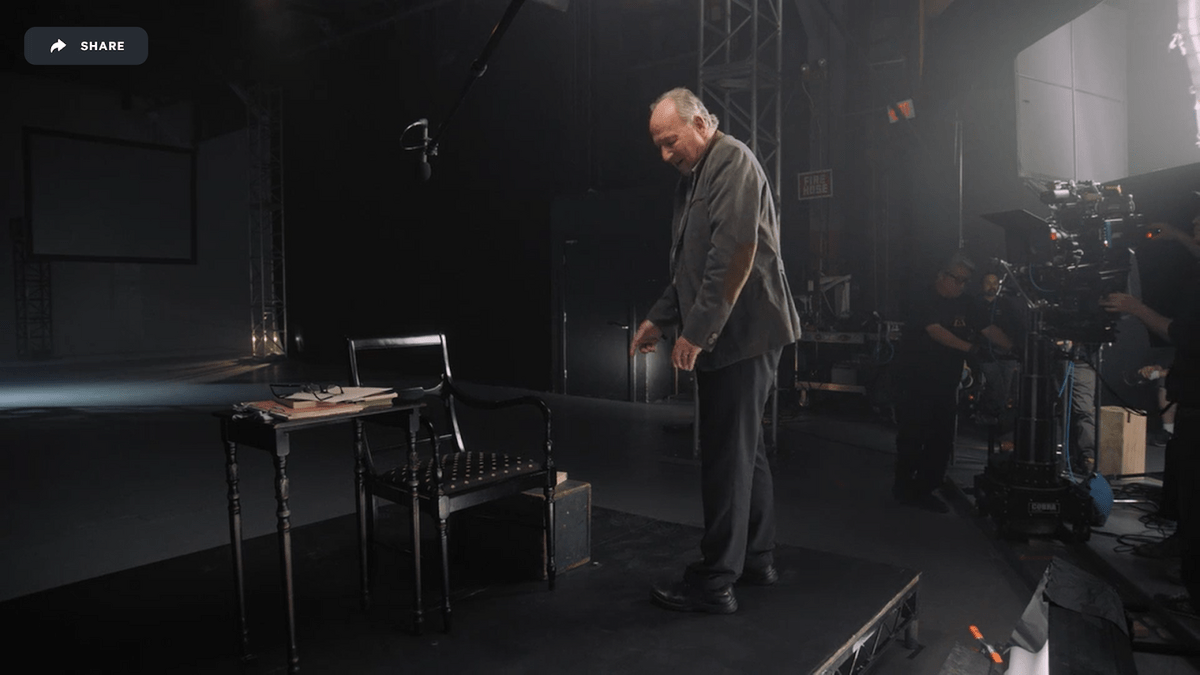 We get to see examples of many of the techniques in Herzog's films. For example, we see a clip of Nicholas Cage doing the Kinski spiral.
Much of Herzog's advice is in direct opposition to typical methods. He's against storyboards, doing more than four or five takes, and having a large crew.
He isn't mild in his criticisms of other filmmakers, calling certain techniques "brainless" or "devastatingly stupid."
All about documentaries
This class talks about both fiction films and documentaries. Lessons 20-23 are specifically focused on making a documentary film.
A big part of these lessons is how to work with the human subjects of a film.
It's the examples that really make this part of the MasterClass. For example, Herzog discusses interviews he conducted for Grizzly Man and The White Diamond.
In the case of Grizzly Man, he advised the coroner he was interviewing to speak not as a medical expert but as a human being who had witnessed the gruesome effects of a grizzly attack.
In The White Diamond, he spoke to the film's subject about a death he had witnessed. The man was reluctant to open up about such a difficult experience, but Herzog was ultimately able to convince him.
In both cases, we see the interviews, and the result is emotional and moving.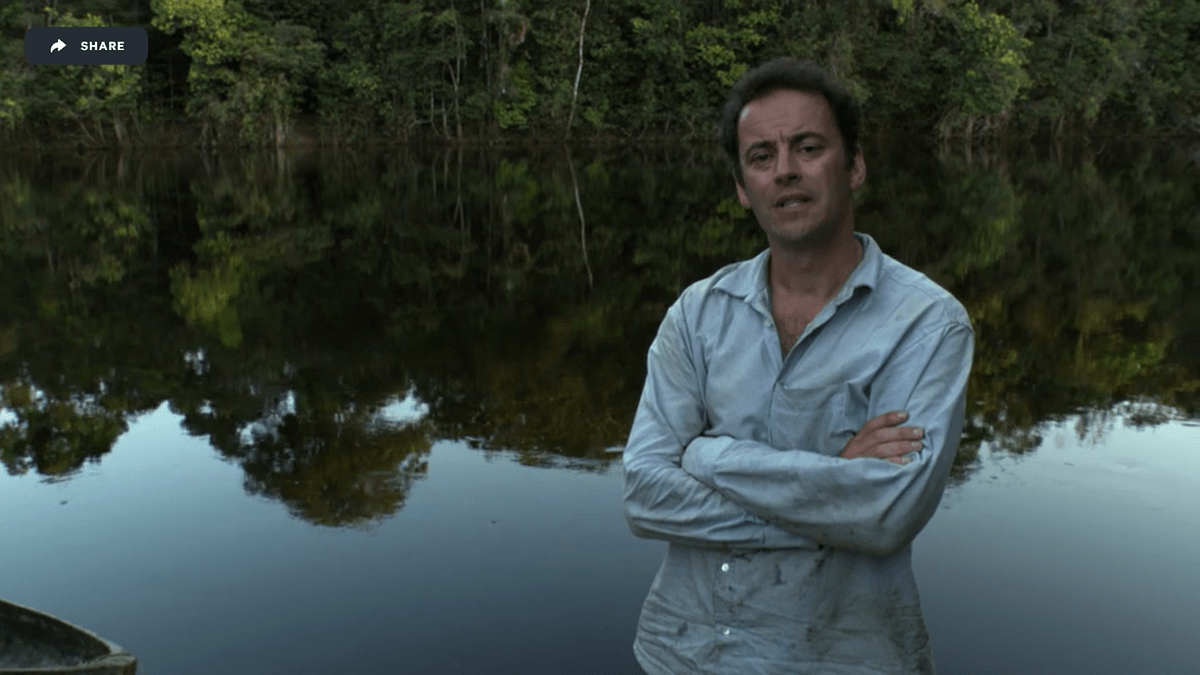 Filmmaking as a career
The last few lessons talk about the career path and life of a filmmaker.
Something I appreciated about this section is how up-to-date it was.
Herzog has been making films for six decades, but he's aware that the situation for young filmmakers is different than it was for him.
He advocates using YouTube (according to the great Werner Herzog, a crazy cat video shouldn't be longer than 60 seconds) and other streaming services to get your work out there. He talks about how the film festival circuit has changed and discusses the future of making films for 360-degree virtual reality.
What I learned
I'm not a filmmaker myself, but I found this course interesting, engaging, and even potentially useful for creating other types of art.
Here are five takeaways I had from Werner Herzog's MasterClass.
5 takeaways from this MasterClass
1. Create with urgency
Werner Herzog never takes more than five days to write a film script. (He apparently wrote the script to Aguirre, the Wrath of God while on a bus with his soccer team, and one drunk member vomited on his typewriter).
He believes this urgency is important in filmmaking. It causes you to leave everything unimportant out and only include the "very central" things.
2. Take inspiration from everything
Herzog says he doesn't even watch many films these days.
But he does talk about learning from and being inspired by books (The Peregrine), poetry (The Poetic Edda), television (Unsolved Mysteries), and music (Beethoven).
He especially emphasizes that every filmmaker should "read, read, read, read, read, read, read, read, read, read, read" and believes that filmmakers who don't read will be mediocre at best.
3. It's not about the tech
"Before you ask for the state-of-the-art camera," says Werner Herzog, "Show me a photo that you have done with a pinhole camera."
He speaks admiringly of Jean Rouch, who shot Les maîtres fous with a basic hand-crank camera and believes you should certainly be able to make a film with the inexpensive cameras on the market today.
You don't need special effects. He says that he would still really pull the ship in Fitzcarraldo over the mountain today, even though CGI is available.
4. There's more to a documentary than facts
In fact, Herzog says his documentaries aren't that fact-based at all but inventive, poetical, and partly staged.
He criticizes documentary filmmakers who believe that facts constitute truth and counters that documentaries shouldn't be mere investigative journalism but should illuminate the audience in some way.
He says, "Many of my documentary films are feature films in disguise."
5. DIY
If there's just one theme of Herzog's Masterclass, it's this: you can do anything on your own. You don't have to (and perhaps shouldn't) go to film school. You don't have to work on other people's projects. You can get your films out there even if you start with no money and no connections.
He has no patience for what he calls the "culture of complaint." He says even some of the biggest Hollywood filmmakers complain when they're not given money for their projects, but in his view, "you have to be able to be self-reliant."
Learn how to finance your first film in the Werner Herzog MasterClass
Memorable quotes from this MasterClass
"The world reveals itself to someone who travels on foot."

— Lesson 18, Invaded by Images: Part 1
"You can learn the essentials of filmmaking on your own in a week, or maybe two weeks. All the rest, film school cannot teach you anyway."

— Lesson 24, Career Strategy
"Be one of the ruthless ones who bursts onto the scene. And do not try to walk all the trodden paths that have been established."

— Lesson 24, Career Strategy
Werner Herzog Masterclass pros and cons
While I highly recommend this course, it may not be for everyone.
When I went to write a list of pros and cons, I only came up with one con: Werner Herzog has a unique, non-mainstream style.
But that one con is actually pretty huge if you're interested in a more traditional film career. Personally, I still think it's worth taking the class if only to learn more about the creative process of someone so successful.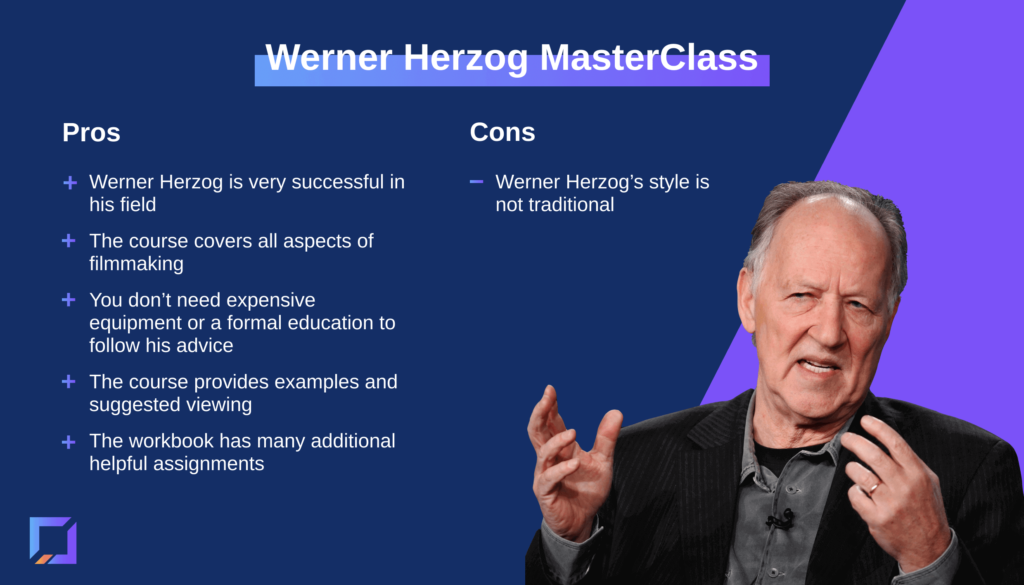 Pros
Werner Herzog is very successful in his field
The course covers all aspects of filmmaking
You don't need expensive equipment or a formal education to follow his advice
The course provides examples and suggested viewing
The workbook has many additional helpful assignments
Cons
Werner Herzog's style is not traditional
Do I recommend this Masterclass?
Yes, I recommend Werner Herzog's Masterclass.
If you dream of writing, directing and producing your own films, this course is a must-see.
Even if (like me) you're not a filmmaker, Werner Herzog is an interesting person to listen to and learn from.
If you have experience making films, you're likely to find yourself disagreeing with Herzog's strong opinions at points. That's not necessarily a bad thing. If you want a more streamlined approach to filmmaking, I'd recommend MasterClasses by Ron Howard or James Cameron.
This course will give you a unique perspective on filmmaking from one of the masters.