"I'll be back."
These three words launched the career of Arnold Schwarzenegger, one of the most recognizable action film stars in history. That line appeared in an iconic science fiction film that absolutely revolutionized the genre.
The film: Terminator
The man who brought it to life: James Cameron.
If you're looking to become a successful filmmaker, there's no one better to learn from than Cameron. He directed the highest-grossing film of all time, Avatar, and the third highest-grossing film of all time, Titanic.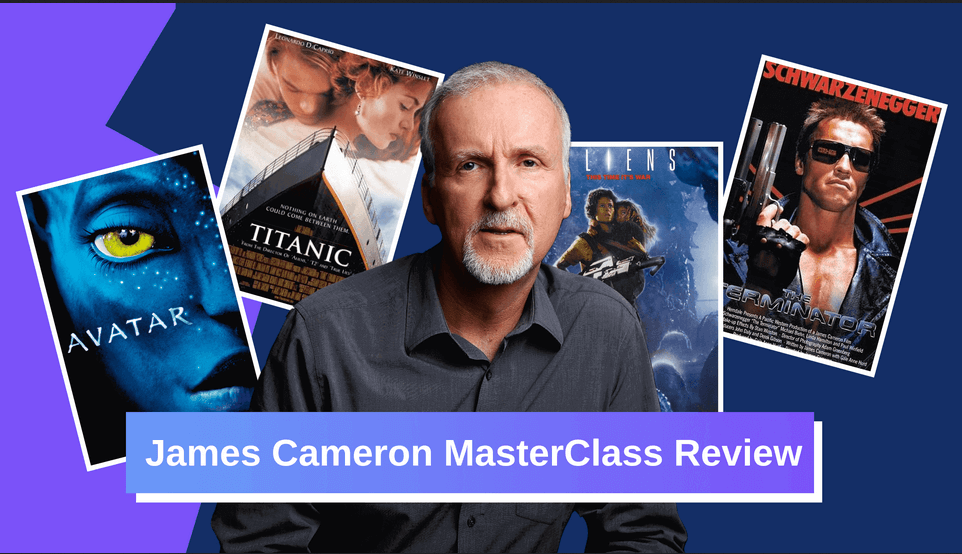 In the James Cameron MasterClass, you have a unique opportunity to learn the secrets of filmmaking from one of the art form's true masters.
But just because someone is good at what they do doesn't mean they're a good teacher. In this review, we're going to break down the James Cameron MasterClass, including what it costs, how long it is, what you'll learn, and whether the James Cameron MasterClass is worth it.
Disclosure: In the interest of full transparency, Codeless uses affiliate links in our MasterClass reviews to cover our site's costs.
Our Verdict
The James Cameron MasterClass for anyone who is interested in epic moviemaking! You get to learn directly from one of the most prolific filmmakers in history, whose work has literally changed the very face of filmmaking.
James Cameron MasterClass
Become a Pro at film making
PROS
Explains concepts in relation to his films.
Breaks down scenes from his films to show a concept at work.
Engaging way of speaking.
Acts like he wants to be there.
Definitions pop up on the screen for important terms.
CONS
The course is fairly short, at just under 3.5 hours.
Chapters should be broken up a bit more. They go on for a long time.
No conclusion chapter — the class ends abruptly.
In this MasterClass review, you'll learn:
A few frequently-asked questions…
Do I need a subscription to access this course?
Yes, the James Cameron MasterClass is only available if you subscribe to the MasterClass service.
How long is the James Cameron MasterClass?
The James Cameron MasterClass is made up of 15 lessons totaling 3 hours and 20 minutes.
Does MasterClass have a cancellation policy?
MasterClass offers a 30-day money-back guarantee for all of its subscription plans.
Is the James Cameron MasterClass worth it?
The James Cameron MasterClass is definitely a worthy investment for anyone looking to start a career in the film industry.
Get started on the James Cameron MasterClass today
About James Cameron
James Cameron is a Canadian filmmaker best known for some truly iconic science fiction movies like Terminator, Terminator 2: Judgement Day, Aliens, and Avatar.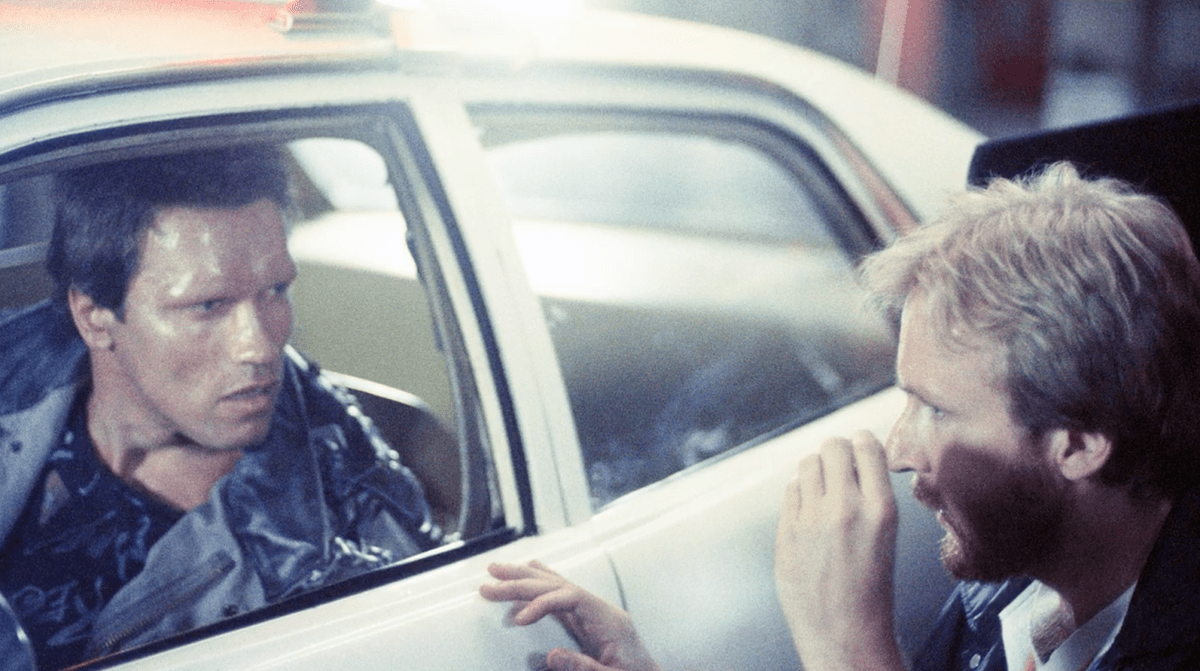 He is also the man behind the box office phenomenon Titanic, which still holds a place in the top three highest-grossing films of all time.
Titanic earned Cameron Academy Awards for Best Picture, Best Director, and Best Film Editing.
The highest-grossing film of all time remains Avatar, which is Cameron's most recent success.
He is known as an innovator of technology, with Avatar breaking new ground in the realm of 3D filmmaking, VFX, and motion capture.
Cameron is also a National Geographic sea explorer. In 2012, he became the first person to do a solo expedition to the bottom of the Mariana Trench, the deepest part of the ocean.
How much does James Cameron's MasterClass cost?
The James Cameron MasterClass is included with all three MasterClass subscriptions. Each is available for a low monthly rate, and all levels are paid annually.
Here are the three MasterClass subscription levels.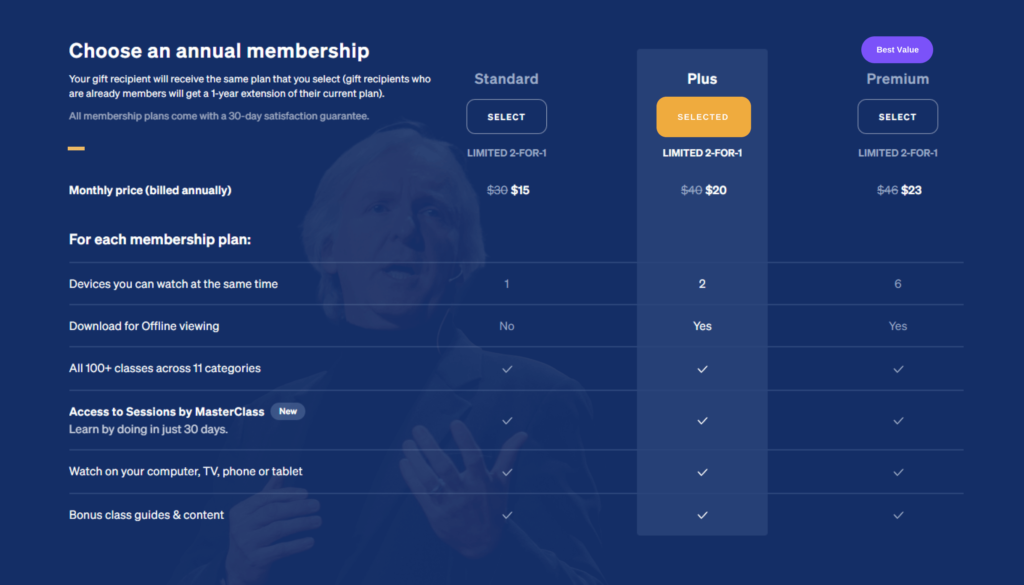 MasterClass Standard Plan:
Cost: $15 per month
Standard subscribers may watch classes on one device at a time. Supported devices include computers, TVs, phones, or tablets.
All classes come with a supplementary workbook and bonus content. This level also gets you access to a members-only community forum.
MasterClass Plus Plan
Cost: $20 per month
Plus Plan members receive everything from Standard. You also can access classes on two devices simultaneously. Class videos can be downloaded for offline viewing as long as you're using an iOS device.
MasterClass Premium Plan
Cost: $23 per month
Premium subscriptions include everything that you have access to in the Plus Plan. You also get the option to watch classes on six simultaneous devices.
Choose your MasterClass subscription plan and get started now
What is included in the James Cameron MasterClass?
Runtime: 3 hours 20 minutes
Course Value: 5/5
Lessons: 15
Supplementary materials: Supplementary workbook
Supplementary workbook
Most MasterClass workbooks act as sort of a companion piece with chapters that correspond to individual lessons.
However, the James Cameron MasterClass workbook is more akin to a textbook that you'd get as part of a college class on filmmaking.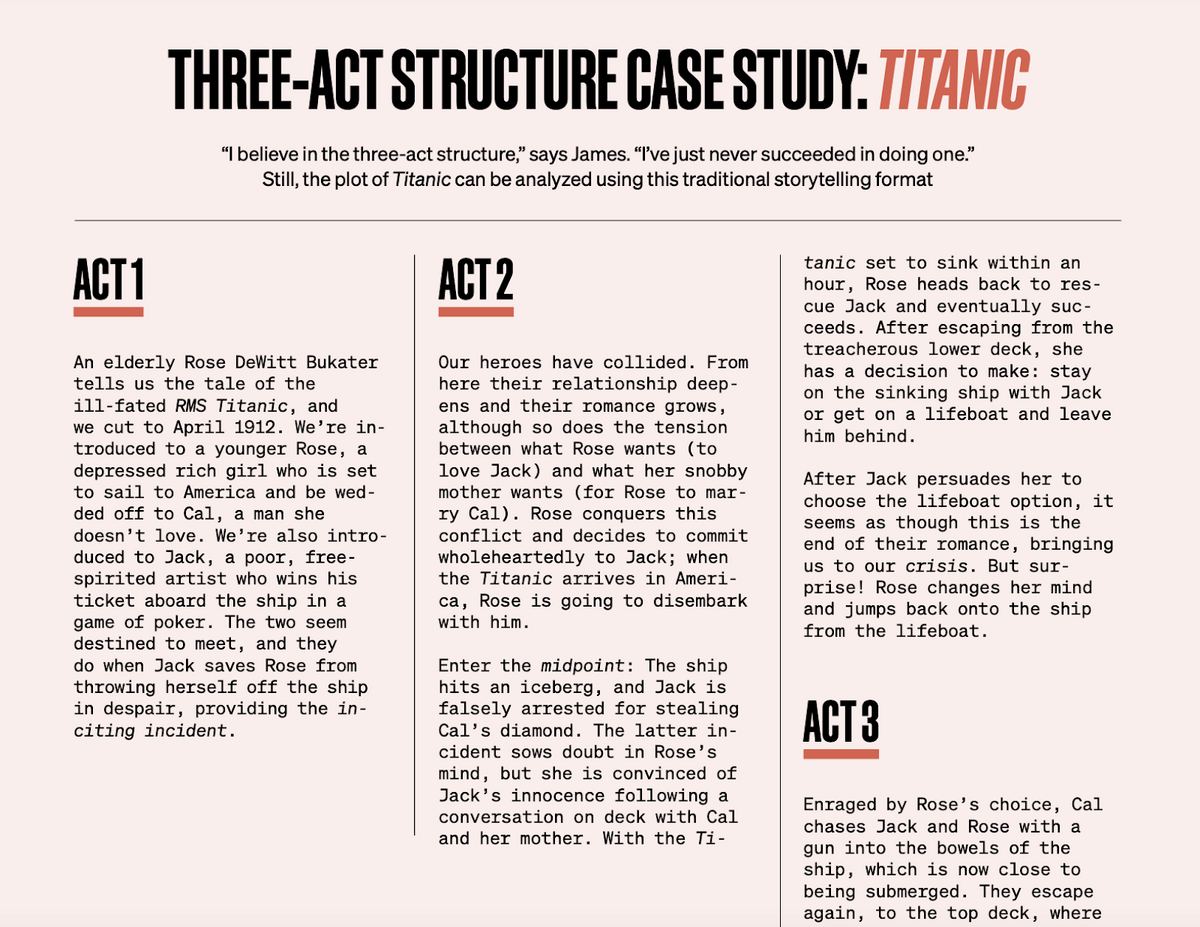 I like this a lot because you're able to take your education even further using this book. It contains examples of a three-act narrative, definitions, an in-depth guide on various camera shots and lenses, plus much more.
It also includes a lot of images from the sets of Cameron's movies, which do a lot to break up the text and make the guide infinitely more readable.
The MasterClass Hub
The hub for the James Cameron MasterClass is the same as the hub for all MasterClasses. Thankfully, that common hub is simple and effective.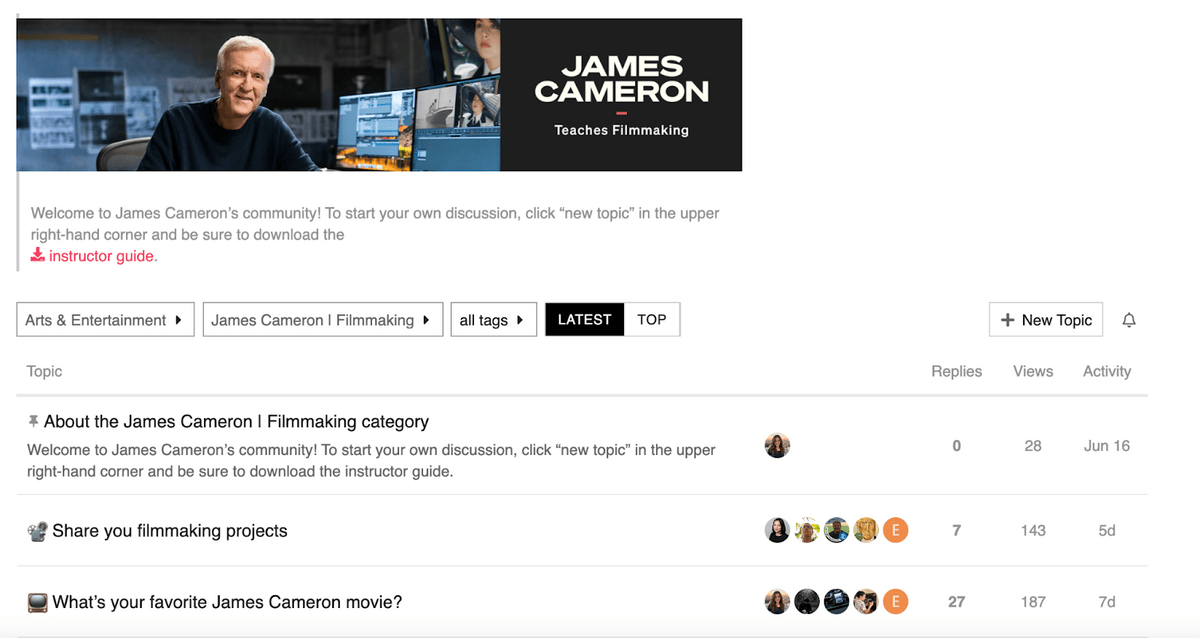 A MasterClass hub is a community forum that you can use to discuss specific topics related to a course that you've taken. It's a place where you can connect with like-minded individuals who have taken the same classes as you.
In the Cameron MasterClass hub, you'll see various threads dedicated to specific lessons, community-oriented posts where aspiring filmmakers can share their work, and general discussions surrounding James Cameron movies.
A complete breakdown of the James Cameron MasterClass curriculum
The James Cameron MasterClass doesn't just lecture to you. Instead, he introduces concepts surrounding the filmmaking process and breaks down what he just discussed by examining a scene from one of his movies.
Curriculum:
Meet Your Instructor: James Cameron
Pursuing and Developing the idea
Toying with the Audience: Building and Releasing Tension
THE TERMINATOR Club Scene Breakdown
ALIENS Egg Chamber Breakdown
ALIENS Newt Introduction Scene Breakdown
The Art of Low-Budget Filmmaking
THE TERMINATOR Arm and Eye Repair Breakdown
From Sketch to Spectacle: Creating Set Pieces
THE TERMINATOR Future World Breakdown: Creating a Set Piece on a Budget
Crafting and Introducing Compelling Characters
TITANIC Rose Introduction Breakdown
Developing Dread Through Adversaries
AVATAR Creating Technology
Making Your Way and Leading With Passion
Course summary:
You're never left guessing with the James Cameron MasterClass, and that's one of the major things I appreciate about it.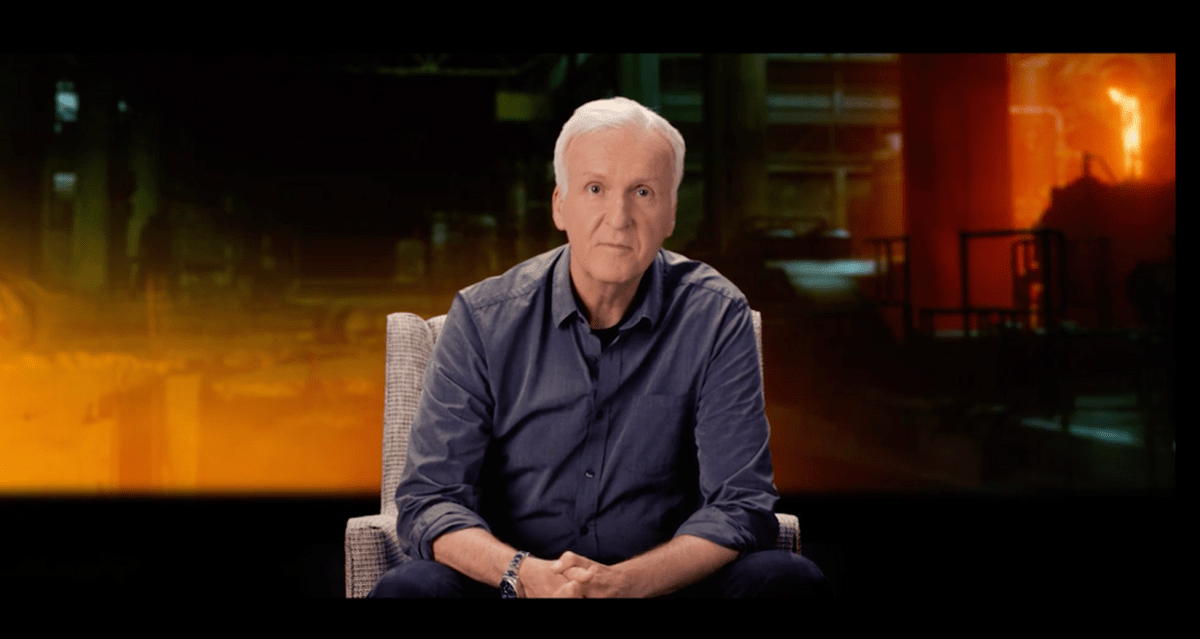 He introduces a lot of concepts like building tension, introducing characters, and working on a budget.
That's all well and good. Hearing someone who is respected in the industry lecture you on a concept you have to learn is a great thing.
But Cameron takes it a step further.
He shows you these concepts in action using scenes from his movies, which he breaks down slowly, showing you iconic scenes like the dance club from Terminator or the Alien egg chamber in Aliens.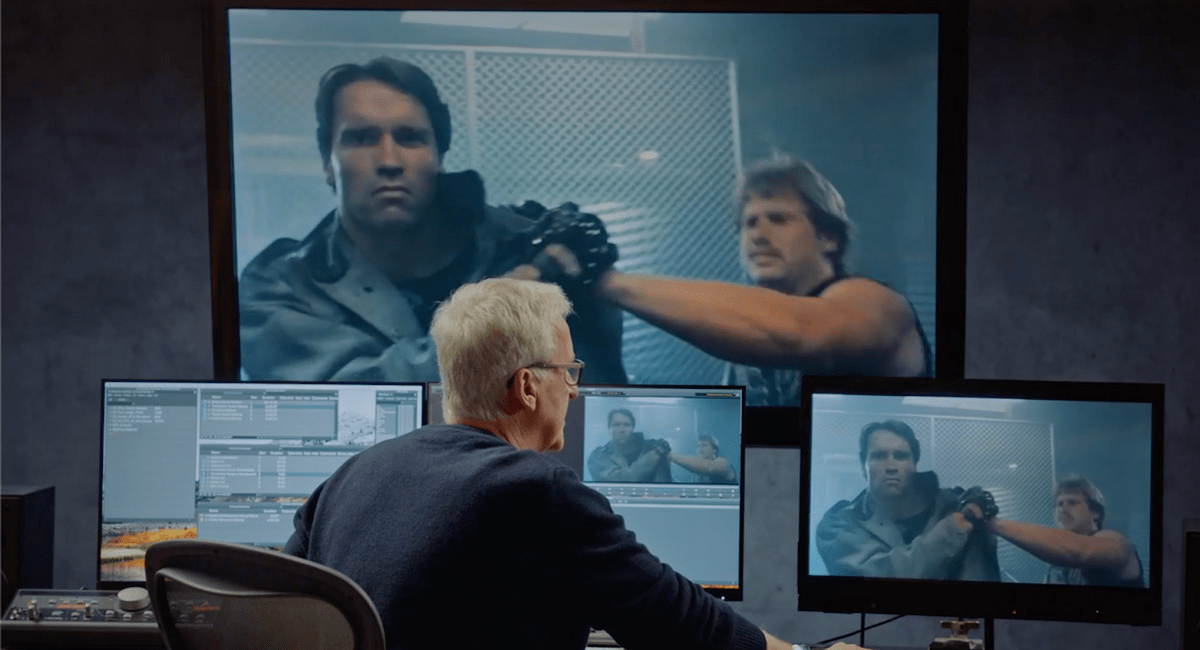 He plays the scene and stops it, rewinding it to show you what he's talking about step-by-step.
He has a way of talking about a topic that really conveys his passion and emotion for the art.
This stands in stark contrast to some other MasterClasses (like deadmau5), where the instructor is very passive and unenthusiastic.
I would rank Cameron's passion right up there with some of the best I've seen from this site (like Alicia Keys).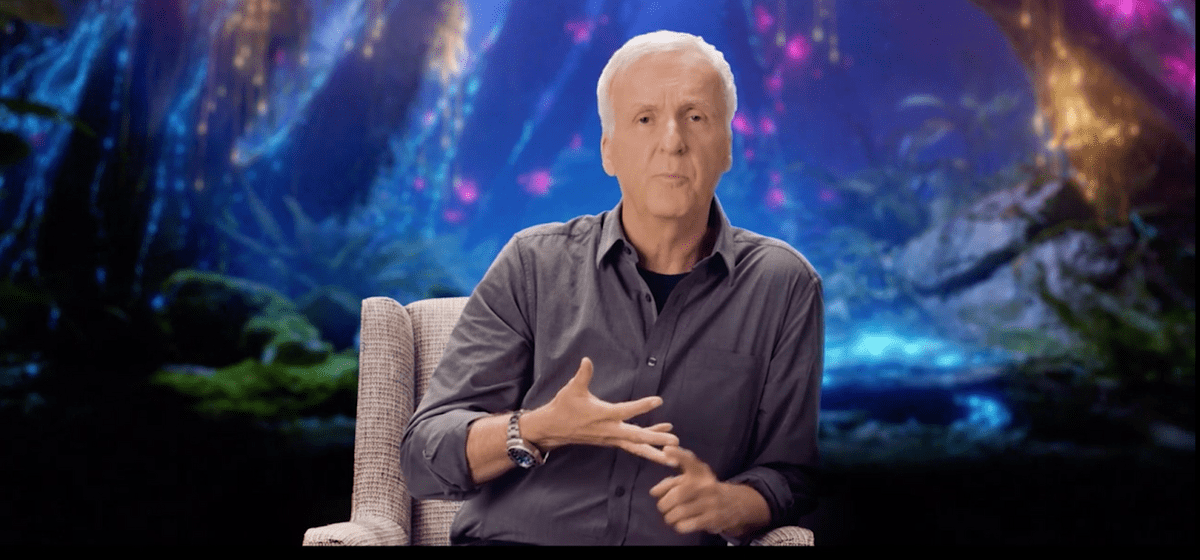 Something else I loved in this class was the setting.
This should come as no shock to anyone, given that it's a James Cameron class. He's seated in a chair surrounded by a green screen, so the setting is constantly changing. At one point, he even appears to be on the planet Pandora from Avatar.
What I learned
Before this class, if someone had mentioned James Cameron to me, I would have rolled my eyes.
While I love the first two Terminator movies, I never cared for Titanic, and I didn't like Avatar when I first saw it.
But watching Cameron talk about the film industry has really changed my opinion of him and his work.
I was able to appreciate the filmmaking process in a way I had never considered before. A way that made me look back at a lot of my preconceived ideas and ask myself if I really didn't like Avatar or if I was just a grouchy hipster who didn't want to like the new popular thing.
I've always dreamed of writing and directing my own small film, and now I have all this incredible knowledge that I can use. I feel like I can scratch off one of my long-term dreams because of Cameron's MasterClass.
16 takeaways from this MasterClass
I learned a lot from this MasterClass. Here are my top 16 takeaways:
1. Every filmmaker stands on the shoulders of those who came before:
You mimic what is already out there and use that to spin out into your own voice and aesthetic. Sometimes, seeing what another director has done can inform what you're going to do in the future.
For example, Cameron knew that he could create Avatar because he saw the face capture technology used for Gollum in Peter Jackson's The Lord of The Rings: The Two Towers.
2. Be open and flexible with your creative ideas:
Flesh out your ideas and let them breathe and grow as you develop them. You know that an idea is worth pursuing when it won't go away.
3. Dream imagery is real and important:
The things you visualize and dream create an unmediated, unintellectualized version of your imagination that you can pull inspiration from. Cameron calls it a free streaming service exclusive to you.
This was how he created Terminator. The chrome metal skeleton emerging from fire came to him in a dream. The egg chamber scene in Aliens also came from a dream he had where an entire room was covered in wasps.
4. There are no "hard rules":
Cameron believes in a three-act structure but doesn't often use it. Terminator is five acts; Aliens is four acts. Thinking in acts can be good to a point because it helps with structure. But don't limit yourself to three. Shakespeare worked in five acts; Tarrentino moves the acts around in his scripts. It's alright to step outside the rules.
5. Don't let go of your principles:
Studio executives wanted to take out all the "hippie tree huggy stuff" from Avatar, and Cameron threatened to walk because that was the reason he wanted to make the film. You don't have to sacrifice your principles to create art.
6. Don't do something intentionally obscure and confuse your audience.
You don't want to be pompous to show the audience how smart you are or how many big words you can use.
7. It's OK for the audience to be ahead of you.
The tension that comes before a reveal or cathartic moment is better sometimes when it pays off in a way that you're hoping for. Don't sacrifice that for a surprise that comes out of left field.
8. Building tension is an art form.
Something like cross-cutting — where you cut away from an action scene to something more mundane — can really help establish a sense of tension and pull the audience in. You express that something bad can happen, and then you prolong that by cross-cutting two arcs with one another.
You can also build tension through an entire film, like with Titanic.
9. Lens choice is about the memory you would have if you were actually there.
Our eyes can see far out to the sides, but that would require a huge lens and look ridiculous on film.
Instead, you use a tighter lens to focus on what our minds would instinctively focus on at that moment. If you walk into a large room, you go wide because you're taking in the environment. When you see a stranger across a crowded room, you come in tighter.
10. Camera positioning is important
They shoot the Terminator from a low angle because it makes him look larger and more imposing. You're controlling the perception of the audience.
11. Low budget filmmaking comes from preparation
You build the project around your strengths within your budgetary constraints. In Terminator, the film takes place in a very mundane and affordable area, and the extraordinary elements are dropped into it through the story.
Accomplish your goal in ingenious ways and know when to compromise. Have a plan B and C. If it's raining on the day you're filming, you won't be able to afford to go back.
12. The audience buys into the narrative through the characters.
Giving an ordinary person an extraordinary problem to overcome can help the audience buy in.
13. Dread can be created through an adversary
James Cameron doesn't like the word villain because villains don't see themselves as villains.
The Terminator is a simple adversary. He is death incarnate, which is terrifying to an audience. The Alien Queen from Aliens is a more complex character. She understands more than a typical death machine alien. Titanic's adversary is actually death.
You have to spend time with adversaries, and they need to be fascinating in some way.
14. Before you can radiate, you have to absorb
You have to understand life and the human experience before you can create art.
15. Lead with humanity
This was a lesson that Cameron had to learn. He was far more autocratic in the beginning when running a set. He eventually came to learn that the movie isn't the entire world.
There are people working on it, and they have to be respected. He admires Ron Howard's humanity and tries to emulate it.
16. Be open to actor input
Sometimes actors will throw something into your script that is brilliant. You should let go of your ego and roll with it when something that someone else suggests improves the magic of your film.
Learn how to create your film with the James Cameron MasterClass
Memorable quotes from this MasterClass
"There's a moment when you're just a fan and a moment where you're a filmmaker. And the one moment can follow the other by about one minute."

–– Meet Your Instructor: James Cameron
"Read the books, know the rules, and then just break them."

– Pursuing and Developing the Idea
"When we sell a movie ticket, we're creating a little bit of a social contract with a bunch of people we've never met to go into a dark room and experience something and be quiet and be passive and be submissive and not stop the experience."

– Toying with the Audience: Building and Releasing Tension
"A character is never really more than a sketch, but it has to be a very compelling sketch."

– Creating and Introducing Compelling Characters
"We need to invest in the adversary as well. We have to imbue that adversary with power."

– Developing Dread Through Adversaries
"Before you can make a film, you need to have observed life. You have to have lived some life, you have to have been in relationships, and you have to have noted things about people and found people just endlessly fascinating."

– Making Your Way and Leading With Passion
James Cameron MasterClass pros and cons
When deciding whether the James Cameron MasterClass is for you, it's best to look at both the positives and negatives associated with it.
In the following two sections, we will talk about the pros and cons of the James Cameron MasterClass.
Pros
There was so much to love in this MasterClass from beginning to end.
Here is a list of the great aspects of the James Cameron MasterClass:
Explains concepts in relation to his films.
Breaks down scenes from his films to show a concept at work.
Engaging way of speaking.
Acts like he wants to be there.
Definitions pop up on the screen for important terms.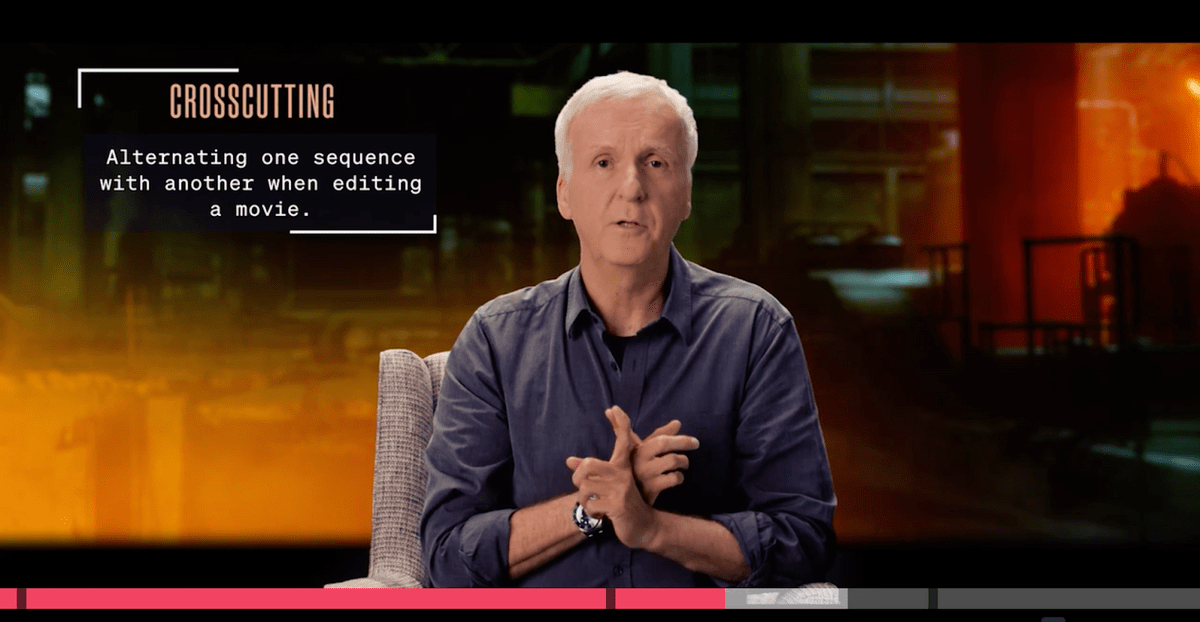 Cons
That's not to say that Cameron's class was totally perfect. There were a few cons to go through.
Here are some of the negatives associated with the James Cameron MasterClass:
The course is fairly short, at just under 3.5 hours.
Chapters should be broken up a bit more. They go on for a long time.
No conclusion chapter — the class ends abruptly.
Do I recommend this Masterclass?
I definitely recommend the James Cameron MasterClass for anyone who is interested in epic moviemaking. You get to learn directly from one of the most prolific filmmakers in history, whose work has literally changed the very face of filmmaking.
This class is worth the price of a MasterClass subscription by itself, and any film buff can really get a lot out of it.