Companies with an active blog get 67% more leads than those without one. An active blog also brings in 55% more visitors to a brand's website.
Let those numbers sink in for a while.
Now think of what you're missing out on without a good blog on your website.
Blogging is one of the most crucial aspects of content marketing. It helps in establishing your credibility as a brand while enhancing your visibility through organic search. But blogging can only make a difference when a solid strategy backs it.
Buffer cracked the blogging code with extensive keyword research, headline analysis, content audits, and trending posts—taking their blog readership to over 1.5 million visits!

You can replicate Buffer's success for your business in a few steps. This blog will show you how to plan for your blogs and get the best out of them.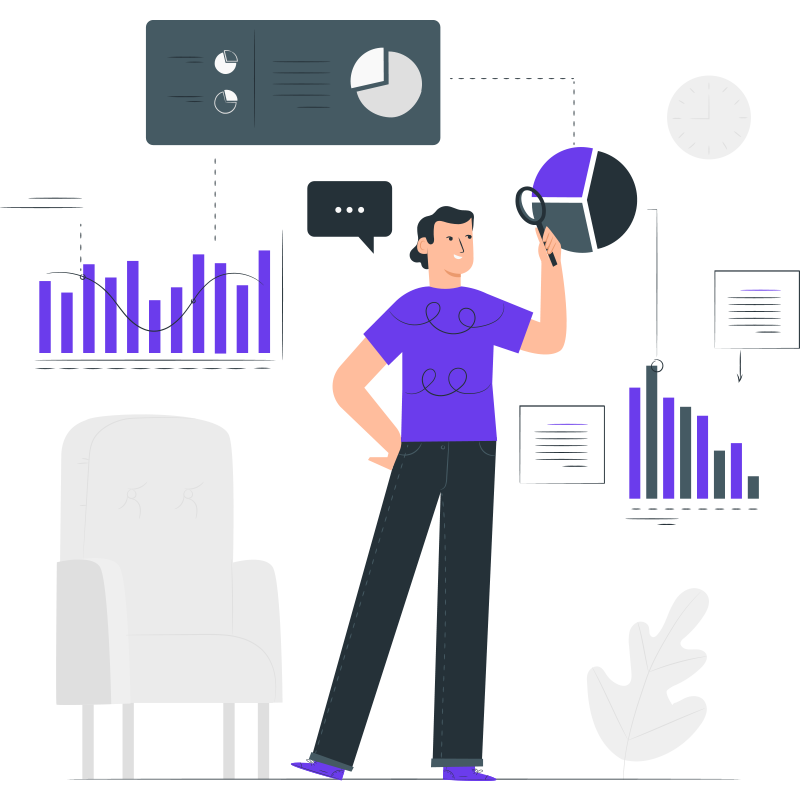 Get long-term ROI.
We help you grow through expertise, strategy, and the best content on the web.
1. Define the WHY – the purpose of your blog
Instead of diving right into sorting the keywords and planning the topics for your content marketing campaigns, introspect a little. Think of the goals you want to achieve with this blog.
The best way to define your blog's purpose is to examine how it can help you. An active blog can:
Establish your brand authority
Help in generating more leads
Educate and engage your audience
Boost your email marketing efforts
Increase demand through organic search
With these benefits in mind, choose the objectives you want to tap into.
Look at your lead generation funnel at large and think of how you can position your blog into this funnel for better returns.
SnackNation's blogging campaign presents a great example to show this point in action. The brand identified generating traffic as their primary objective and extensively used the skyscraper technique, blog outreach, and link building to achieve this goal.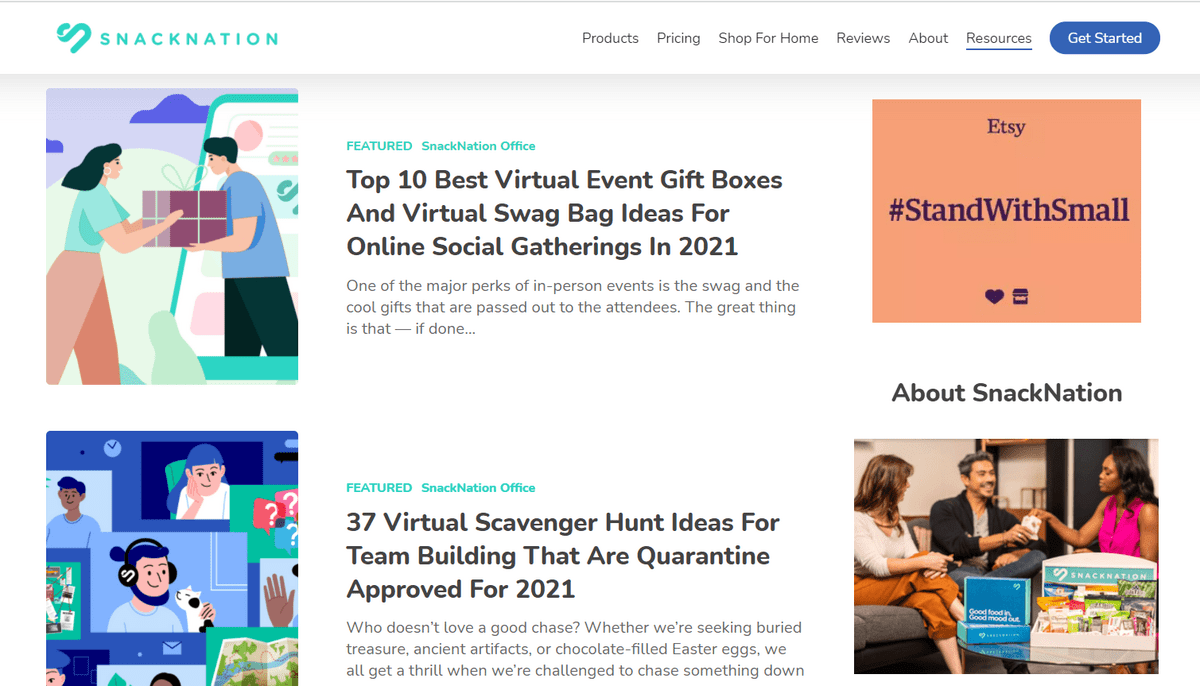 2. Define the WHAT – the topics you'll cover
Once you've prepared the groundwork for your blog, outline your content plan by choosing the topics you want to cover in the blog.
Here are a few parameters you can consider while doing the topic research for your company blog:
Keyword research: Find the best keywords you can rank for to get good traffic. Consider the keyword volume and difficulty to start with some easy keywords and get a good SERP ranking.
Competitor analysis: Analyze what your competitors are doing. Use tools like SEMrush's Competitive Research Toolkit to peek into your competitors' keywords and backlinks. This will give a direction to your blogging research.
Reader personas: Define who you're writing for so your blogs can hit a chord with the audience and make a real impact. To make this more accurate, create reader personas and write your blogs for this persona specifically. Here's an example of varied reader personas.
Pillar pages: Your blog will naturally cover multiple topics about your industry. Pillar pages help establish a structure for these topics and make it easy for readers to navigate through the information. So, if you're a fitness brand, for instance, here's what a pillar page for your blog can look like.
Sales funnel: Align your blog with your sales funnel to create relevant content for buyers at every stage. While some blogs will catch the reader's attention, some can compel them to subscribe to the newsletters. As a general rule of thumb—define your blog's role in the sales funnel and choose topics to fulfill this role.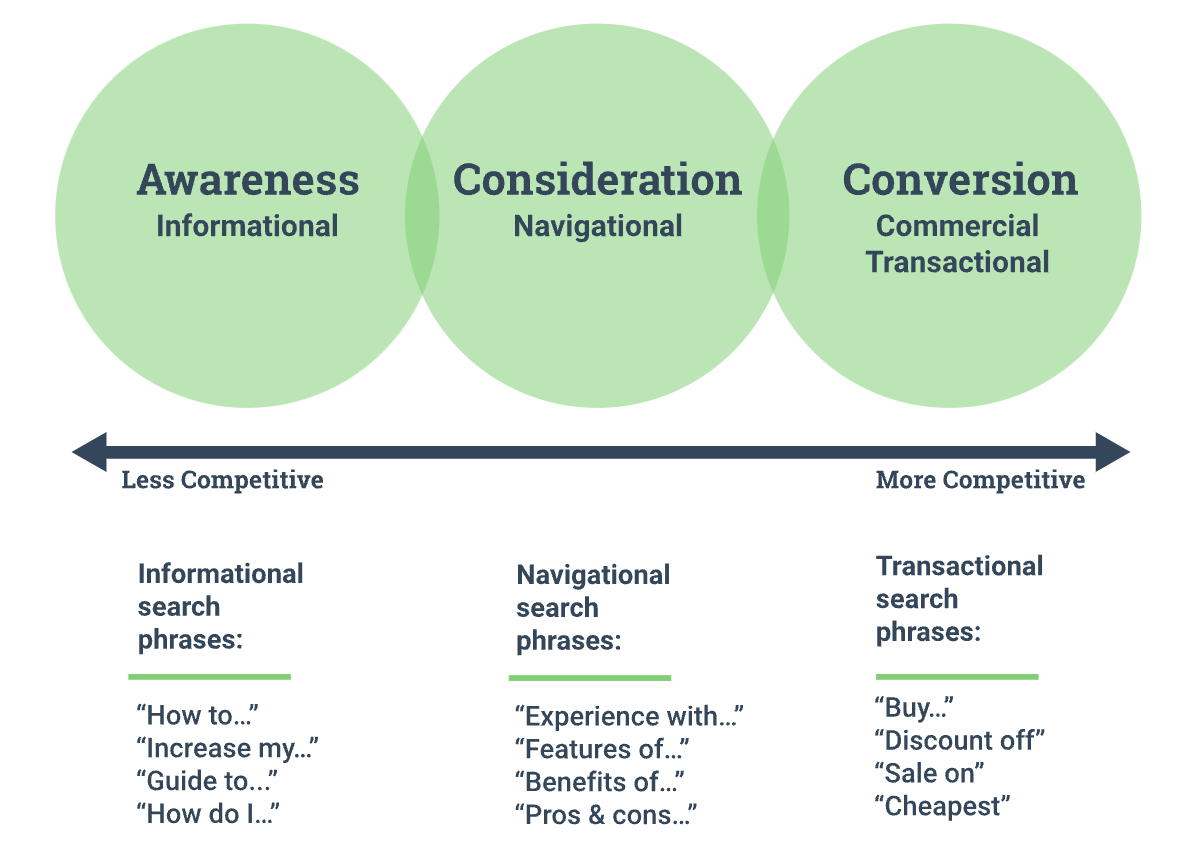 3. Choose the right technology
Now that you have all the information you need to kick-start your blog, decide where you'll host your blog platform. With so many options for web hosting, the choice is not easy.
But here's a look into some of the top hosting platforms you can try:
WordPress
Created as a separate service by WordPress.org, WordPress.com is meant for hosting blogs only. While it doesn't offer advanced features like its parent platform, it doesn't require any setup and is hassle-free to maintain.
You can get a custom domain name at an extra charge and get some advanced functionalities as well—which is excellent in the long run, as it'll allow you to rank higher on SERP. And be sure to use common domain extensions such as .com to gain more visibility. One of the most interesting domain stats is that 37% of the domain names have a .com extension.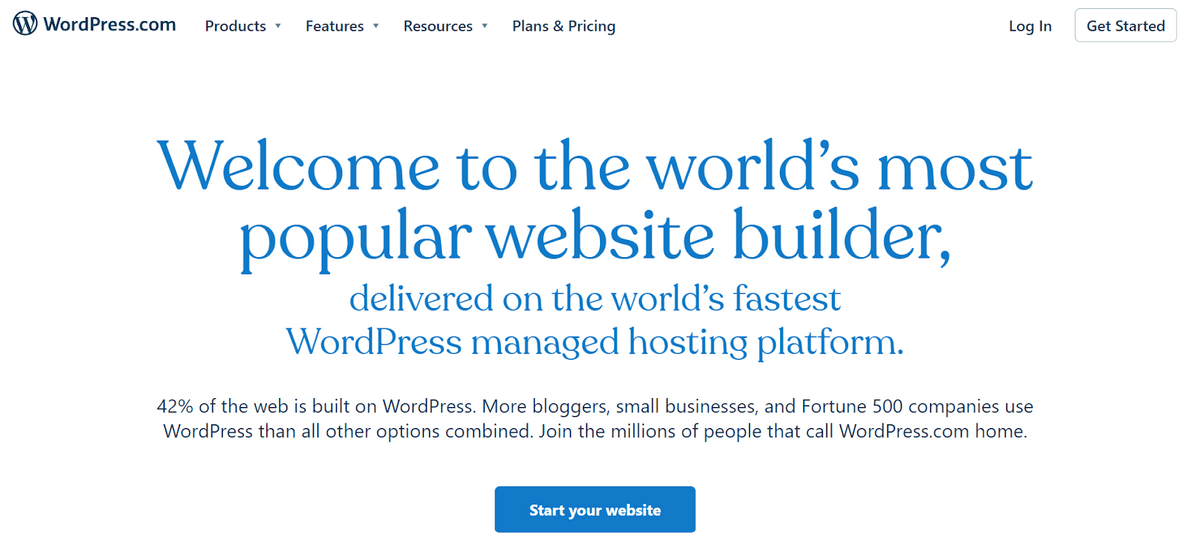 Hubspot CMS
Hubspot offers an all-in-one blog hosting platform to create a website, host a blog, get email subscribers, and generate leads. You can create fully optimized websites using the drag-and-drop builder and manage everything through one dashboard easily.

Ghost
Ghost offers a clean and intuitive blog for your business. You can use the website or download the software to publish blogs on the platform. A great advantage is that it's fast and doesn't require any setup. Hunter.io publishes its blogs using Ghost.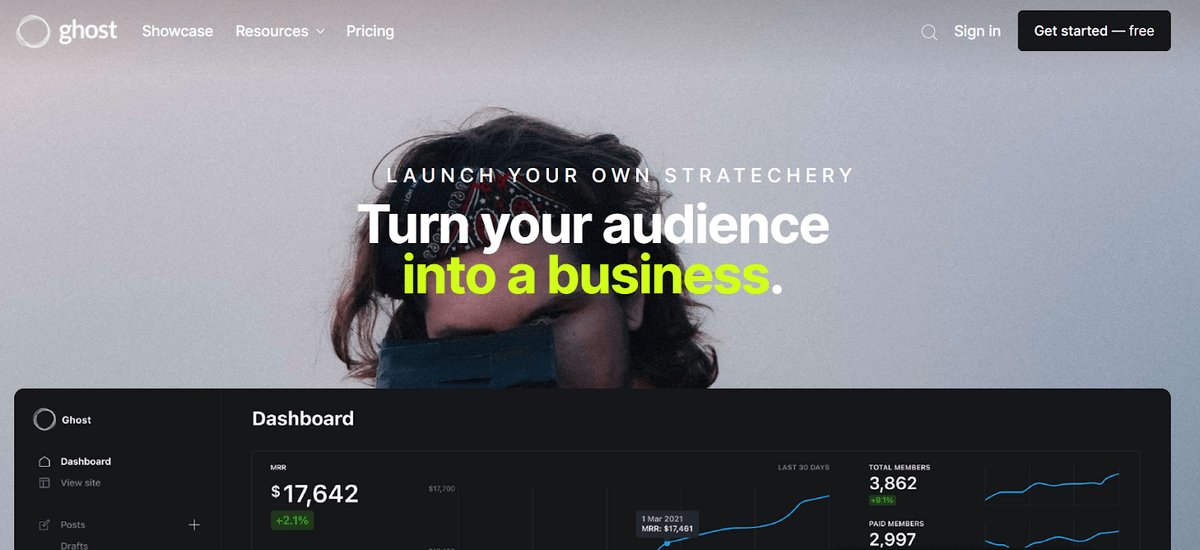 4. Manage the WHO—build a blogging team.
One of the core essentials of building an active blog is the team that creates and manages it. This team will form the backbone of your blogging efforts and manage everything from ideation, planning, and writing to blog promotion.
You can choose between creating a dedicated content marketing team or assigning the responsibility to the digital marketing department itself. This decision will primarily ride on the size of your business and your budget.
Irrespective of what you choose, you can never undermine the importance of putting the best writers on the job. Find writers with SEO experience and a sound understanding of your niche to produce quality content. Hold brainstorming calls with the writing team and share your expectations with them to get the best outputs.

5. Define blogging standards and processes
Consistency is key in content marketing. So, defining your style is naturally an essential part of building your blog strategy. It reflects your brand values and identity allowing your audience to relate with the content much better.
Take Mailchimp's extensive style guide as an example. The brand highlights its goals and values for creating content—to give its team a sense of direction. The guidelines also cover the minutest detail like web elements while focusing on writing different kinds of content.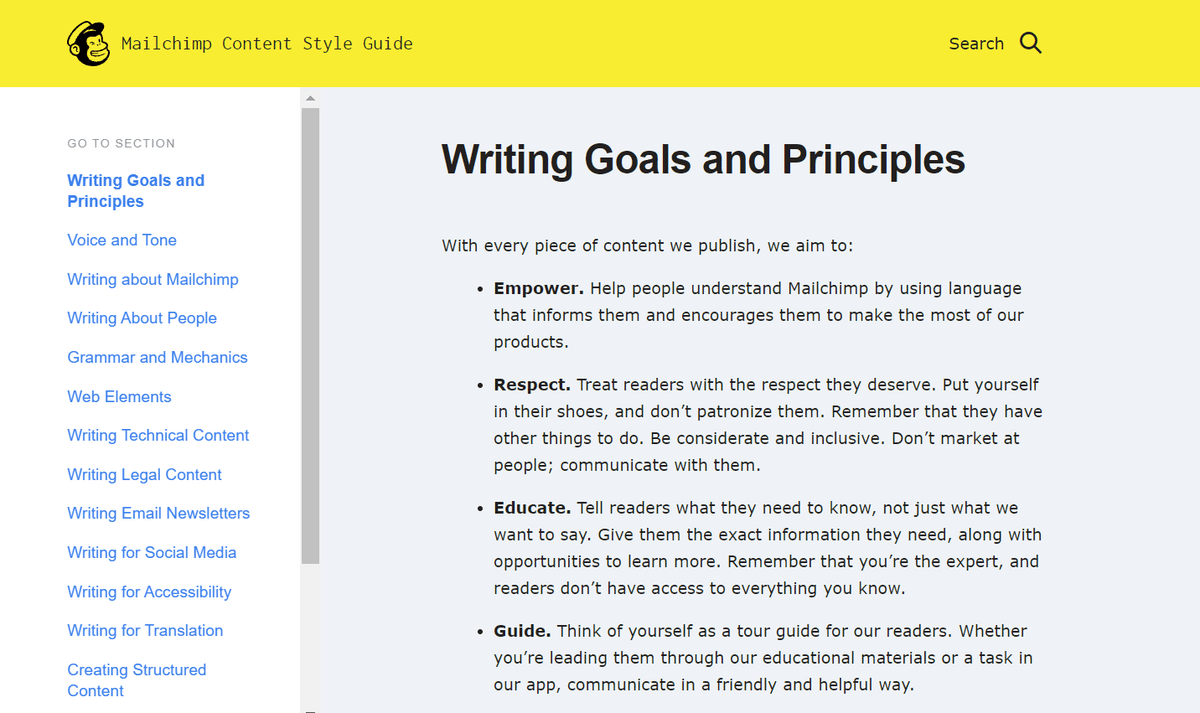 In general, you have to define your blog standards in terms of:
Voice and tone
Target audience
Type of writing
Length of articles
Important guidelines
But beyond these standards, it's best to create well-defined workflows for research and editing as well. Create a framework for content research based on keywords, competitors, and topics you want to target. Establish an editorial process to ensure timely review and revision based on your expectations.
6. Plan and produce valuable content at scale
Hubspot started its marketing with a few blogs and scaled it to one of the most visited B2B blogs. That's why once you've started blogging, prepare yourself to scale it gradually.
But how exactly can you scale the content creation process?
Follow these steps:
Document your content creation framework: Put all your goals and aspirations into a single document to clarify your expectations to new members from the outset. Use this document to answer questions like:
o What do you want to achieve in the next 12 months?
o What metrics will you use to track progress?
o Who is taking care of what part of the content creation process?
o What does your brand style guide look like?
Create an editorial calendar: Bring your team together and increase their productivity with a shared editorial calendar. This calendar will keep track of all the ideas in progress, topics to start with, and everything published.
If you're working with event photography or your blog involves a lot of visual content make sure to include this into your schedule, so articles are published on time.
You can also use this calendar to distinguish between blogs meant for different objectives, like funnel content or promotional. Look at WebFX's editorial calendar for inspiration: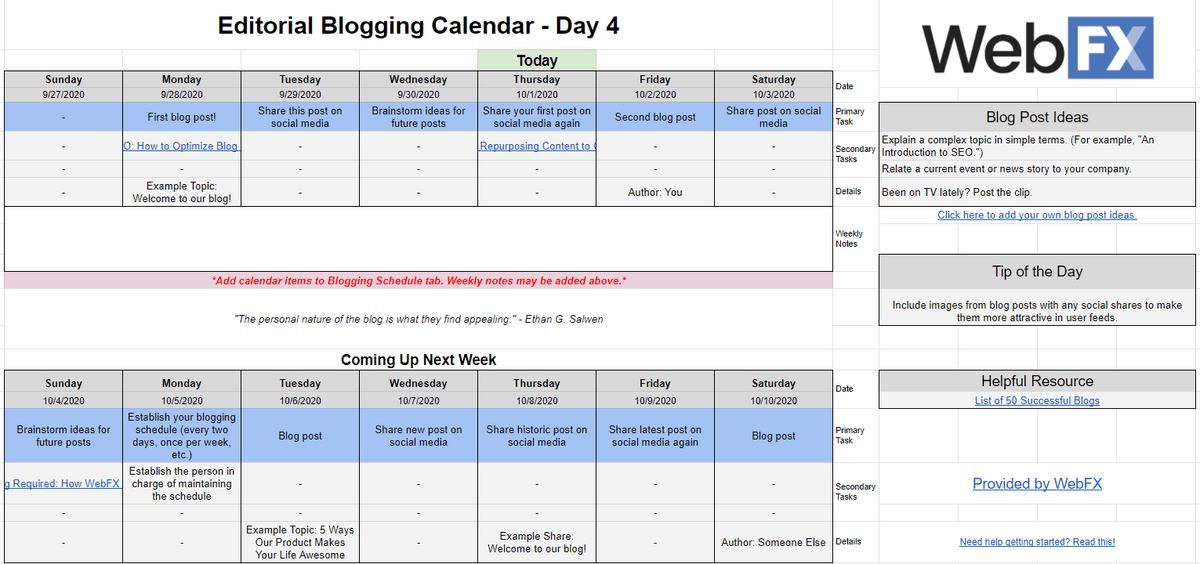 Schedule posts for publishing: You can find the best tools to publish blog posts, whether you're posting on your website or publishing on Medium. Wordable.io is a great tool to help you with blog scheduling on WordPress, which will give your team the time to cool off, work without pressure, and plan for the long run.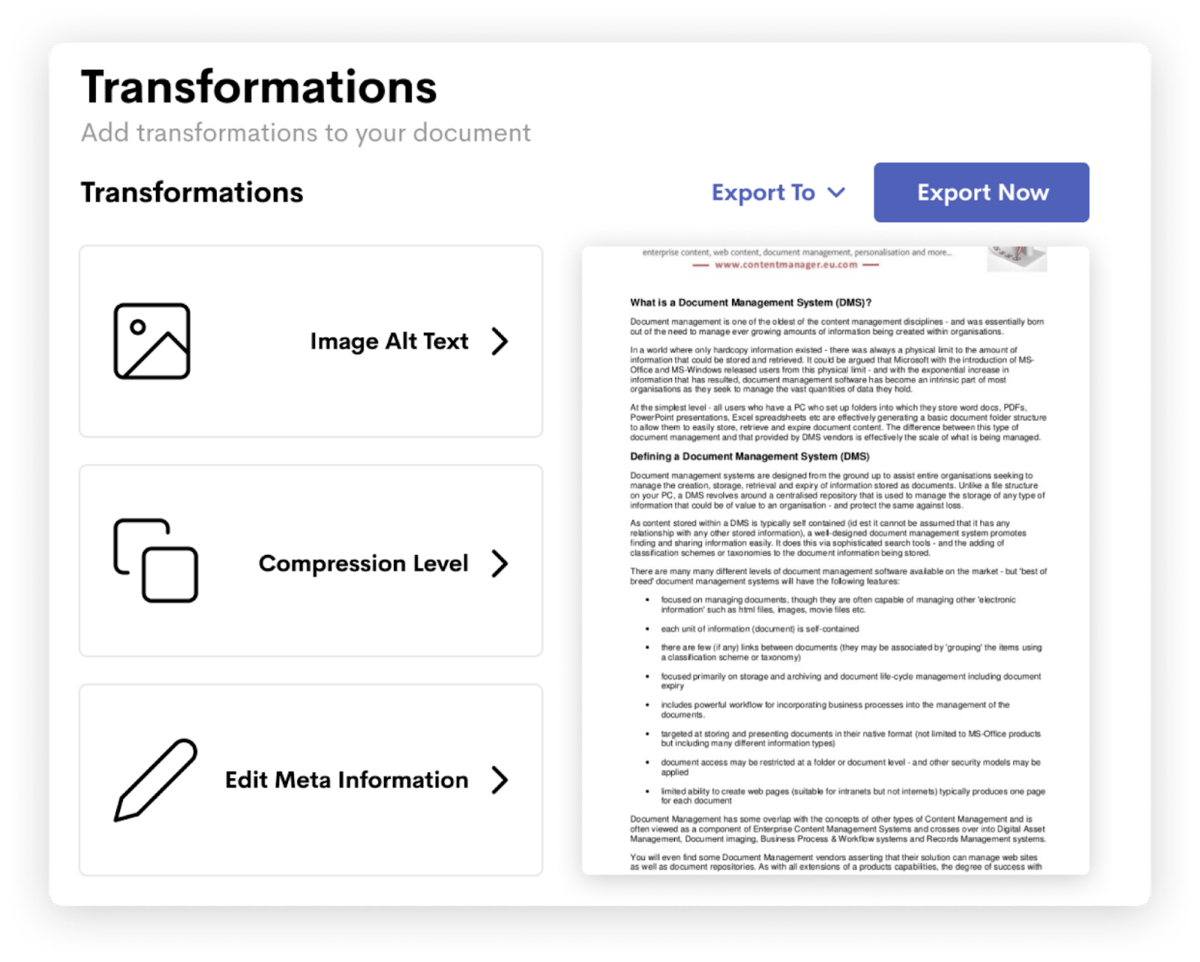 7. Consider opening your blog for guest bloggers
When your blog starts growing, creating more content consistently can feel overwhelming. You might not even have the best resources to create fresh content after publishing thousands of blogs.
The best way to prepare for this situation is to open your blog for guest posts. A guest post program is an elaborate and well-structured set-up to publish posts from guest contributors. Such a program will allow you to:
Diversify content on your website
Interact and network with talented individuals
Reach new audiences and expand blog reach
Publish content from subject matter experts
But you can't open your blog for random guest posts. To seek the best submissions, create a detailed set of guidelines backed by your blogging goals.
Here are a few parameters to consider when planning your 'write for us' page:
Your goals: Highlight your blog's objectives and inform the guest contributors to cover topics that align with these goals. VentureBeat, for instance, sheds light on its objectives at the very start of the page.

Guidelines: Jot down the list of things a writer should keep in mind while sending a blog post. These guidelines can include the quality standards of your blog, the backlinking rules, and language instructions.
Review process: Create a detailed review process to sift through all the submissions you receive and pick only the best ones. Make a list of factors that you will review in every submission to ensure high-quality articles.
8. Promote your content
All your efforts into creating an active blog can go to waste if you don't distribute it well enough. So, make a distribution pipeline for your content early on and leverage its benefits on multiple platforms.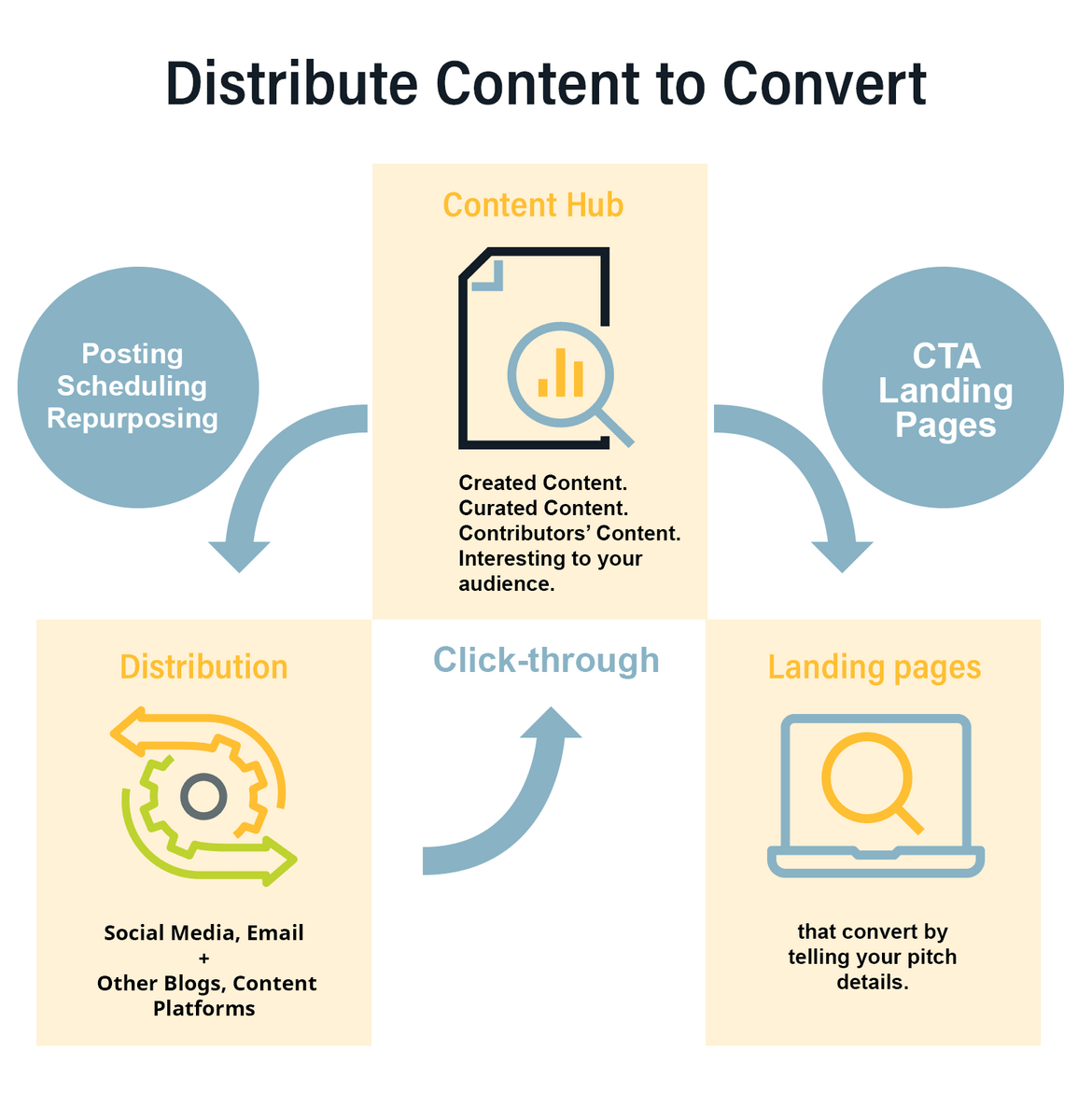 Here are some of the best ways to distribute content:
Email: Email marketing remains one of the most popular ways to reach your audience. Use emails to distribute your blog posts through regular newsletters or a strong email outreach strategy. So, start building a mailing list right away—add subscribers through referrals or find their email addresses to start automating this process through email marketing software.
Social media: You can convert a blog into a LinkedIn post, a Twitter thread, an Instagram carousel, and a Facebook update. To create such a distribution strategy, create a social media pipeline to repurpose or promote your blog content on every significant platform. A great example of this is Nathan Gotch, he's grown a YouTube channel, email list, and social media channel to distribute his content. This has led him to grow his SEO business to multiple 7-figures per year in revenue.
Link building: Use blogs to build your domain authority. You can promote your blogs through major PR publications and get media coverage to create backlinks and strengthen your authority.
Content retargeting: Content retargeting is one of the best ways to enhance lead generation and convert lost visitors into paying customers. When you distribute your content on social media platforms like LinkedIn, you can retarget the users who engaged with your post and get them to take action from your blog post.
9. Track and analyze your blog's success
The key to maintaining a successful blog lies in regularly analyzing your performance—review which blogs get the most engagement and which blogs fail to create an impact. You can also examine each blog in terms of conversions and relevant traffic.
Such a content analysis goes a long way in shaping your blog strategy to create more meaningful content over time and increase the ROI.
Here are a few KPIs you should consider to measure your blog's performance: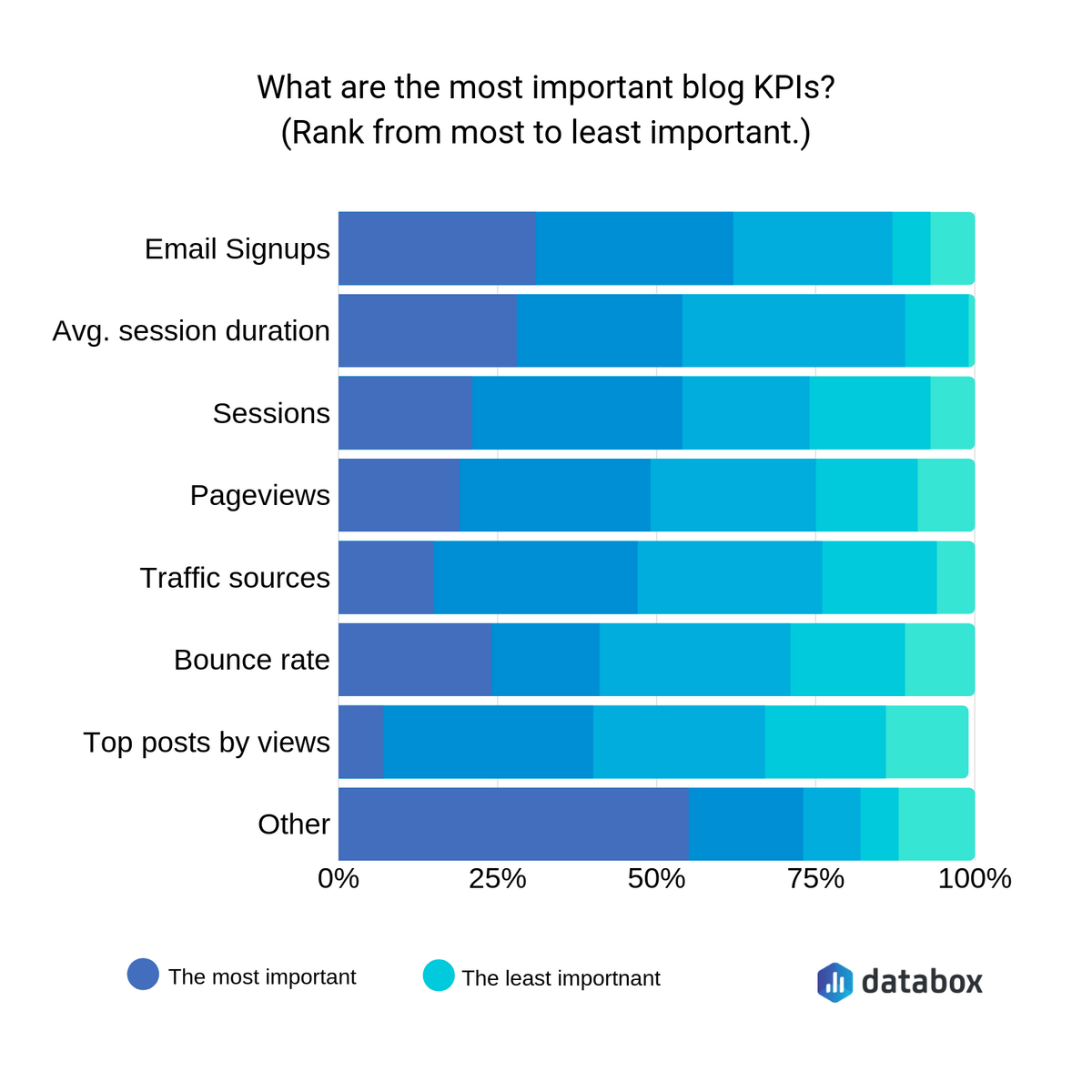 Total visits: The traffic a blog secures is one of the most upfront indications of its performance. The number of visits is essentially an assessment of the quality of the headline and the value of the blog content. When you have more traffic, compare the visits for multiple blogs to identify what's more appealing to the audience.
Average length of stay: Clickbait content will bring more visitors to your blog but not nearly enough will stay on the page. So, measuring the visitors' average length of stay will help you make more sense of the traffic you're attracting. You can optimize your blogs for the future based on the ones with a low bounce rate.
Pageviews per visit: Another parameter to narrow down your review is the number of pages a user visits when they land on your blog. Put relevant links and CTAs at the end of your blog to encourage more page views. You can then review the average number of pages a reader visits at a time.
Subscribers/leads/subscriptions: Your blog is the gateway for visitors to enter your sales funnel and become a part of your community or a paying client. So, you can measure a blog post's success in terms of the fresh subscribers, leads or business it brings in.
Conclusion
Two million blog posts go live every single day. This number keeps increasing as more and more marketers realize the power of blogging to empower a brand and build its audience.
But rather than jumping right into your blog with a few topics and some inexperienced writers, create a plan first. Define your blog's purpose, outline your blogging standards, prepare the topics you want to dive into, and build your writing team. Put all these jigsaw pieces together to start looking at the bigger picture—distributing and scaling your content.
Ultimately, you have to review your blog performance to move forward constantly. Use the steps and strategies listed in this blog to start drafting your blog strategy in 2022.