LanguageTool is an Open Source application that was "developed by a group of language enthusiasts and software developers," according to the LanguageTool site.
Since this tool is powered by Open Source software, it's one of the most unique online grammar checkers on our list.
In this LanguageTool review, we weight the pros and cons of this grammar checker.
Here's what makes it a great candidate.
Disclosure: These reviews are reader-supported. We might earn a small commission if you purchase something through our site. Learn more
Grammarly
Best All-Around
$11.66
/mo – before discount
PROS
86/86% accuracy
16+ billion database
150k+ word limit
5 device limit
1-hour response
CONS
Only English
Expensive without our link
LanguageTool
Limited Features
PROS
User-friendly interface
Accurate grammar checker
Strong device compatibility
Tons of different languages
CONS
No plagiarism detector
No reporting
No human review
Not all devices supported
Grammarly Premium Walkthrough Video
TABLE OF CONTENTS
LanguageTool Pros
1. Clean, Easy-to-Navigate Interface
LanguageTool has a clean interface that just about anyone can use.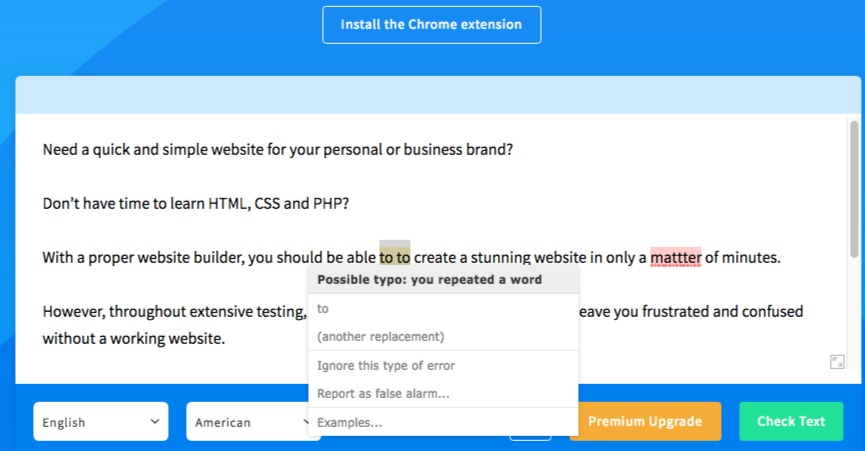 2. Accurate Grammar Checker
The grammar checker is significantly accurate, and it identifies a ton of the same grammar mistakes time and time again.
For example, the grammar checker tool almost always recognizes words that are usually spelled with a hyphen, such as "hard-earned."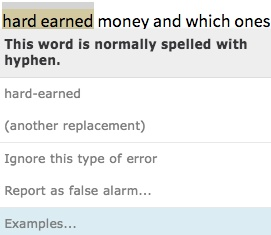 3. Premium Plan Helps Ensure Concision
While there are some features available with the free version of LanguageTool that can help users write with more clarity, the paid plan can almost guarantee it.
It can even help users detect uses of the wrong gender within a salutation, which is perfect for double-checking quick emails you might need to send in a pinch.
4. Limitations Aren't Incredibly Low
The free version of LanguageTool includes a limit of 20,000 characters per individual check, while the enterprise has a limit of 40,000 characters per individual check.
5. Strong Device Compatibility
LanguageTool can be accessed via web or mobile browser and is compatible with:
LibreOffice
Microsoft Word
Firefox and Chrome
Google Docs
On top of that, the LanguageTool community has developed countless plugins and add-ons for tons of programs, like CheckMate or Android.
6. Tons of Different Languages
The good news about LanguageTool is that you can use it to check grammar in tons of different languages.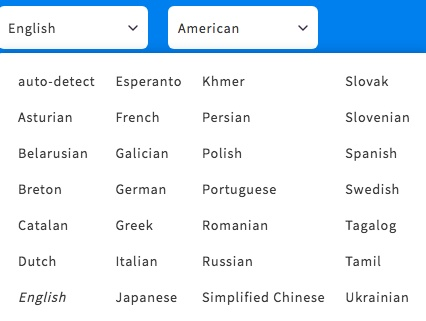 This grammar checker currently supports:
Asturian
Belarusian
Breton
Catalan
Dutch
English
Esperanto
French
Galician
German
Greek
Italian
Japanese
Khmer
Persian
Polish
Portuguese
Romanian
Russian
Simplified Chinese
Slovak
Slovenian
Spanish
Swedish
Tagalog
Tamil
Ukrainian
Users can also select their desired language by country or with the auto-detect feature.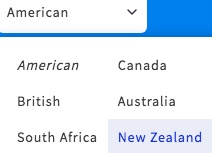 7. Accessible Forum Available
LanguageTool's only real form of customer service is their forum.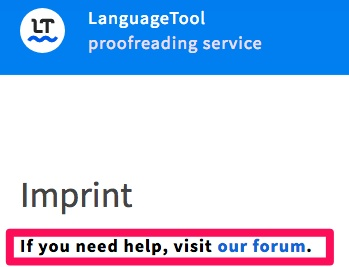 The forum is packed full of helpful content, and you can even search for specific keywords to find exactly what you're looking for.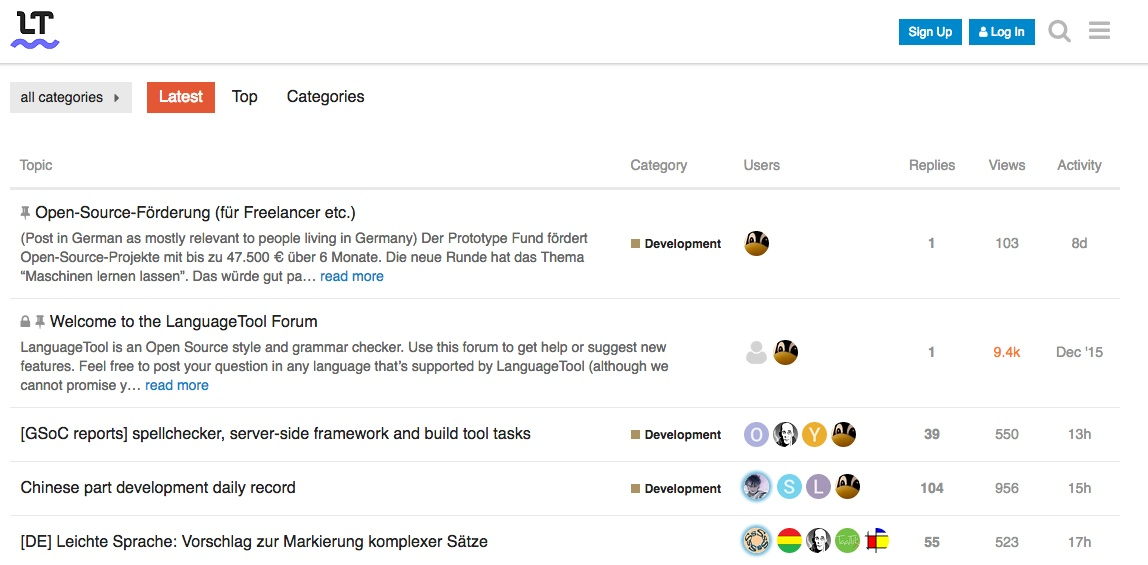 Every rose has its thorn. Here are the downsides to LanguageTool.
LanguageTool Cons
1. Not the Most Sophisticated Grammar Checker
While this tool has a lot going for it, it definitely isn't the most online sophisticated grammar checker out there. For sure, it does make the job i.e. corrects grammar mistakes or spelling errors yet some stuff is missing.
For example, it didn't catch any uses of passive voice.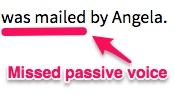 2. No Plagiarism or Reporting Options
At this time, LanguageTool doesn't offer any kind of plagiarism tools. They also don't seem to give users a way to export and download copies of their grammar reports.
3. No Human Review or Style Guide Listed
This checking tool doesn't allow you to order human reviews of your work, so if you need an advanced analysis of your writing, think twice about this tool.
LanguageTool also doesn't list the style guide used within their software to analyze grammar and suggest corrections.
This checker has a free option, but you can also pay to upgrade to a premium plan for access to higher limits or more concise suggestions.
4. Not All Devices Supported
Most of the different device apps aren't officially supported by the LanguageTool team, so users should try them at their own risk.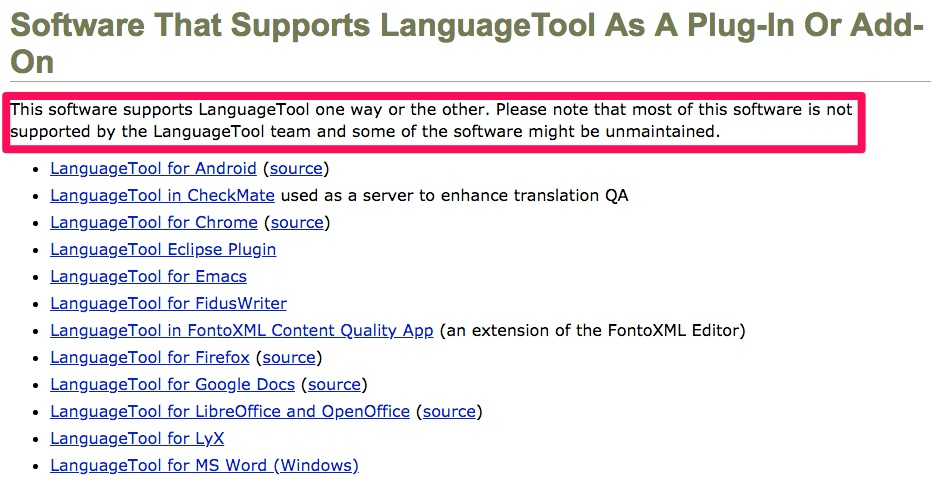 LanguageTool Cost
With LanguageTool premium, users can choose to pay monthly, every three months, or every year.
Pricing is as follows:
Monthly subscription: $19 per month
Three-month subscription: $39 every three months
Yearly subscription: $59 every year
Do I Recommend LanguageTool?
Yes, if you need a multi-language grammar checker.
This grammar checker software is compatible with so many different languages, unlike a few others like Grammarly that really only work with English.
While there aren't any plagiarism checking options available, LanguageTool is still a strong competitor in the online grammar checking world. If you need a checking tool for plagiarism or an alternative spelling checker, check out WhiteSmoke.
It's accurate, uses OpenSource software, and has tons of potential for many different uses.
[su_button url="https://languagetool.com" target="self" style="default" background="#2D89EF" color="#FFFFFF" size="8″ wide="no" center="no" radius="auto" icon="" icon_color="#FFFFFF" text_shadow="none" desc="" onclick="" rel="" title="" id="" class=""]Try LanguageTool Now[/su_button]