The Grammarly for iPhone app has finally hit the market.
Due to the heavy reliance on technology, the iPhone is one of the most popular smartphones in the world. Nowadays, phones are so smart that they are like mini desktop computers. They can do just about anything that the mind can imagine, and with increased competition from the manufacturer of the android smartphone, there is no limit as to what could possibly be coming next.
But what has gained popularity is the demand for the ability to be able to write more effectively with the confidence of knowing that the communication will accurately reflect the intent of the author. One such company that specializes in this area is Grammarly.
They've created an app for the iPhone that allows for spell check options and grammatical corrections that will not only search for mistakes and errors but also for proofreading for the various iPhone devices.
Disclosure: These reviews are reader-supported. We might earn a small commission if you purchase something through our site. Learn more
Our Verdict
Grammarly adds best-in-class support for grammar, spelling, and plagiarism checking to iPhone's already best-in-class privacy & speed.
Grammarly
Best All-Around
$11.66
/mo – before discount
PROS
86% out of 86% accuracy
16+ billion database
150k+ word limit
5 devlice limit
Includes plagiarism
1 hour support response
CONS
Only supports English
Expensive without our link
Grammarly Premium Walkthrough Video
TABLE OF CONTENTS
Getting started
For you, the iPhone user, go to the app store and download the Grammarly app for iPhone. This can be done through three simple steps which are:
Do a quick search for "Grammarly Keyboard."
Either create a new account or login to your existing Grammarly account.
To gain access to the Grammarly keyboard, touch the Add Grammarly Keyboard.
Proceed with Add New Keyboard.
Tap Grammarly twice.
Although there are many grammatical apps for the iPhone, Grammarly offers a couple of options such as a free version that allows for access to a limited amount of features but will provide enough of a check for your spelling and grammar that may attract you to upgrade to its premium version.
Naturally, the superior version will provide the maximum of benefits as this tool will deliver a better balanced sentence structure and will instantly correct grammar mistakes. With the advent of the spell checking technology infused as a means for improving spelling within documents or a simple text, this option gives the author a dominant punctuation regulator that identifies inaccuracies and omissions of words in a much more significant manner than you would get on other types of processes.
Grammarly Premium requires an upgrade that delivers in excess of 400 types of checks and features. In addition, they offer a tremendous amount of vocabulary improvements in a proposed format, allow access for plagiarism detection along with the ability to offer recommendations on how to properly cite sources.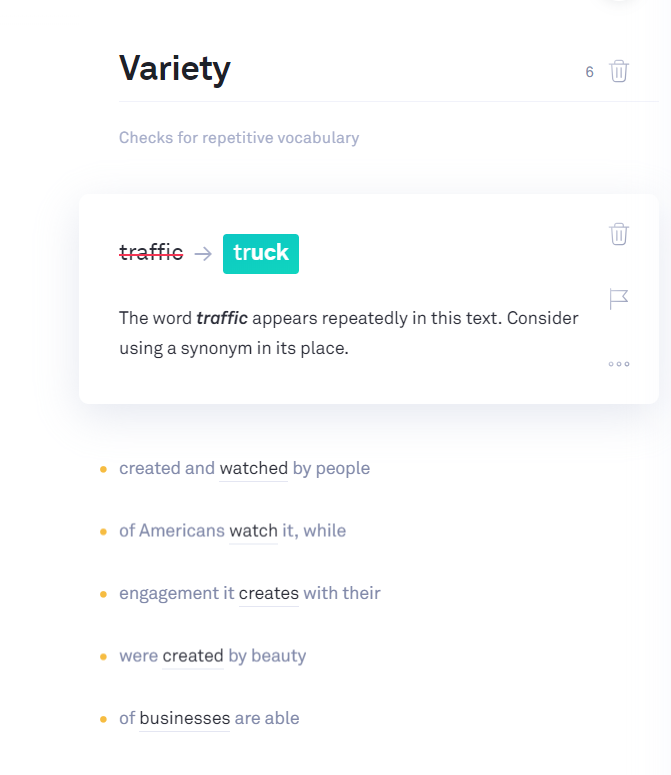 After the installation process, familiarize yourself with the procedures to maximize your experience with the many enhancements that are offered by Grammarly. Along with customer service, many members of the Grammarly community offer suggestions and tips on how to better improve your written communication as the topics of interest relate to both the free and premium options.
Edit grammar
While using the device, the predictive text allows for the anticipation of what the author is trying to communicate within the parameters of the writing style. This prevents errors not only in their personal communications but also in the work environment.
Users of the spell checker have found that it improves the overall work product by offering suggestions that in a more proactive and confident voice versus what is sometimes the norm by some users when they utilize their passive voice. While using the keyboard for iPhone for editing your grammar, the swipe typing feature allows you to quickly correct a word without the traditional single touch input that is required on many mobile devices.
Lastly, to find your favorite emojis, just look for the globe icon typically found on the left at the bottom of the keyboard.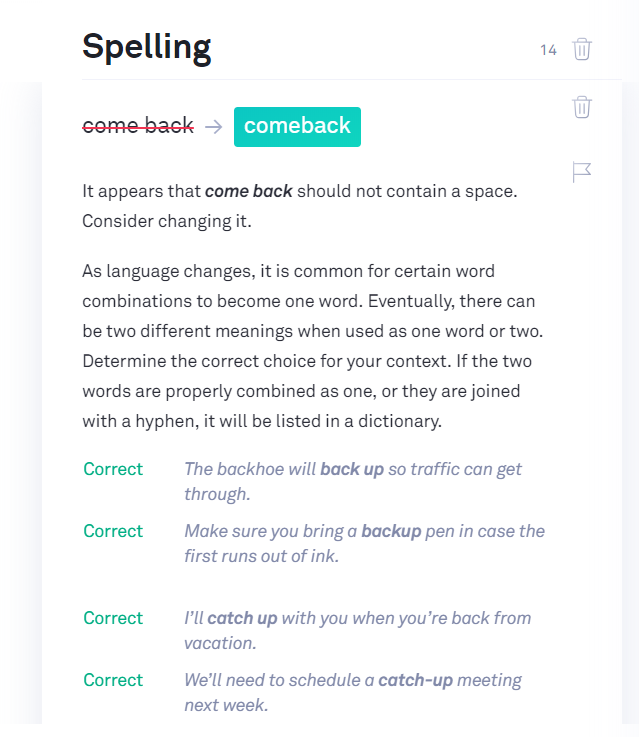 Check plagiarism
We all make spelling errors, but one of the big "no-no's" in the field of writing is plagiarism. What is of great benefit is that for the most likely used browser, there is a browser extension for that will incorporate an effective use of the built-in plagiarism checker.
This office add-in will keep you out of a lot of trouble not only legally but professionally. There are no worries, as plagiarism is being checked, there is a consistent review to ensure that the spelling and punctuation of words and phrases are being monitored. Although this feature is being used on a mobile device, you can rest assure that the features will work just as consistently as when in operation on your desktop app as it has done with the sentence checker.
Once the check is activated, a simple report will appear that will notify you as to whether any hints of plagiarism were located and precisely where the plagiarism was violated within the written document itself.
Plagiarism checks are a vital component in today's world. You want your communication to be authentic and original and this is your personal identifier. Therefore, representing you well through your original script is what will set you apart going forward.
Uninstall
Although this iPhone app is the best on the market for identifying and correcting grammatical errors, there may be a need to uninstall the application. If this is ever the case, all you have to do is to locate the app on your iPhone and proceed with firmly pressing the app symbol.
Shortly thereafter, you will experience the app wiggling. At this point, you will see an "X" that is usually found on the app symbol at the top left. Apply the appropriate response, and the app should no longer appear on the screen. The entire process should be very simple, and if there are any questions or assistance needed, contact customer support for assistance.
Conclusion
Although there are many grammatical apps for iPhone X and earlier version, Grammarly's is best suited for writing especially when utilizing the iPhone keyboard. This keyboard works on the phone itself and works well on social media platforms as well as when writing a blog post. Although there is competition between iPhone and Android manufacturers, iPhone users can rest well knowing that their communication will accurately reflect their intended message.
While there are several grammatical mobile apps for the iPhone, many suggest Grammarly to be the most effective and technologically enhanced on the market. Due to this, Grammarly is the best and finest app for all of your grammar checking needs and the best long-term gizmo for effective writing.