Podcasts are increasingly becoming a popular marketing channel for brands. Research shows that more people are listening to podcasts and engaging with them.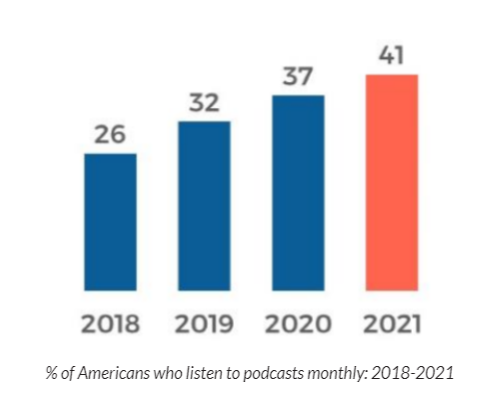 Podcasts can drive more people to your website and engage with your business as they know more about what you offer and how the company can help them.
Do you want to add podcasts to your marketing channel but don't know if they will give you the right ROI to drive leads to take action and convert?
This blog post will give you tips on leveraging podcasts for your content marketing as you market your business.
Ready to learn?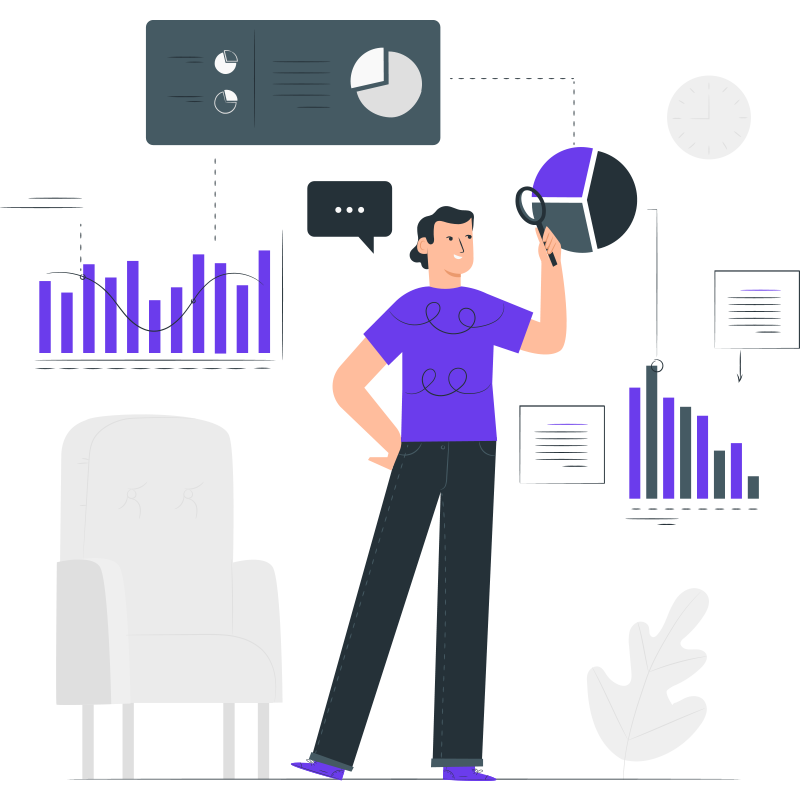 Get long-term ROI.
We help you grow through expertise, strategy, and the best content on the web.
Why Consider Podcasts as Part of Content Marketing Strategy
Podcasts are one of the great upcoming ways brands use to market their business to target customers.
Although it's a great marketing plan, some brands don't value it. If you have been thinking of starting podcasts but are hesitant, here are some reasons you shouldn't be and why you should start using them immediately.
They are easy to engage more target audience
With podcasts, target readers can engage with your content with ease. They can download and consume them while doing other things.
More target customers and readers can learn more about your business by engaging with your podcasts while listening to the recordings.
To increase your listeners' attention to your podcasts, here are some things you can consider.
Create podcasts around topics that your readers love and want to listen to.
Co-host the podcast with a thought leader or influencer that target readers trust and want to listen to—someone with expertise around your target customer's pain points.
You can ask the readers questions and get their responses to get your talk and what they want to hear.
They are easy to set up and get running
Setting up and running a podcast isn't hard or complicated. The tools you need are easy to set up and use. These tools include:
Noise-canceling headphones
A laptop
High-quality microphone
Software to record the podcast
Drive massive traffic to your business website
Podcasts are easy to share and help a marketer or business owner use them to increase brand awareness.
A target listener can download and listen to a podcast. Then, if they find it engaging, they can send or share it with their colleagues and friends. Along with how engaging your podcast is, the quality of the sound and the camera for your podcast is another important thing your listeners are going to pay attention to, and that's why you might need to use an online audio editor to achieve the best possible quality for your podcast sound. Anchor: online audio editor
It will drive more people to engage with you and arouse their interest in knowing more about your business and what you offer.
How to Leverage Podcasts for Content Marketing
There are a number of different strategies you can employ to start your own podcast in no time and leverage it to market your brand. It'll not only help you to build brand loyalty but also a robust content marketing funnel that consistently converts.
We have highlighted some of these strategies that you can leverage podcasts to reach more target audiences and attract and nurture them into customers.
Promote it to your email list
Email marketing is a great way to reach and engage your target readers about your business. For example, before running a podcast, you can let your email subscribers know about your upcoming podcasts and what they expect.
You can run email campaigns to your subscribers and collect feedback from them for the person you want to host on your podcast.
If you host a person that many subscribers want to listen to, it will increase your engagement and drive more people to your business when they share the podcasts.
In addition to hosting the person they want to listen to, you can also run a survey to know the right content they want to be covered on the podcasts.
Covering the topics that interest them more will result in more engagement and drive huge traffic to our business.
Create a video from your podcast recording
Many people are now consuming video content more than ever. Research shows that more than 27% of people watch 10+ hours of videos per week.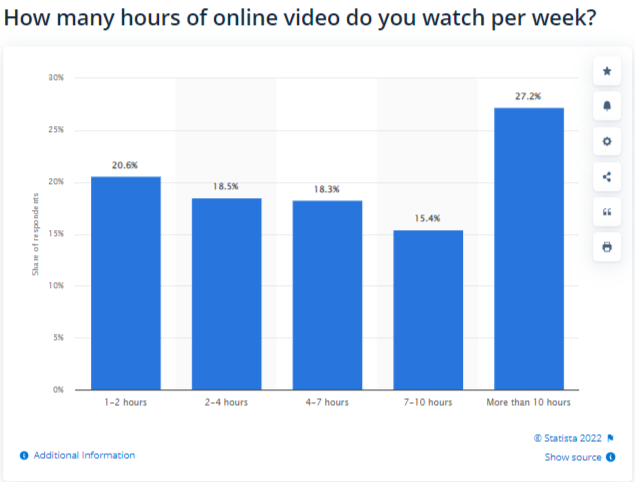 Once your podcasts are live, you can repurpose them and create video content. Since not all people love listening to podcasts, you can attract some of them with your video content from your podcast.
Since you run podcasts episodes on topics readers love to learn, they will engage more with your video content.
You can optimize and promote the videos to your Youtube channels or social media accounts. Ensure that the videos are attractive, provide value to your target readers, show how to solve pains, and contain captivating CTA to help them take action.
Repurpose your podcast and write a blog for your business
You can repurpose podcast content into a blog post to leverage podcasts and increase reader engagement with your brand.
Create in-depth content with actionable steps that target readers can use to help solve their pains. For example, don't only tell your readers how to solve their distress, but show them how to do that with examples.
Ensure your content is easy to read and engage. Use lots of images, whitespaces, and short sentences and paragraphs. You can also include video content within the blog post.
It's essential to use the right keywords within the content and optimize them for high ranking. Then, it will be easy for target readers to discover your content.
In addition, you can also do heavy content promotion campaigns to ensure more target readers see your content and engage with it.
Download the podcast interview and upload it to your website
You can also download the podcast interview and upload it to your website. Then, optimize it for SEO with the right keywords target readers use to search for information.
In addition to listening to podcasts, they can read the interview for the podcasts and engage more with your brand.
As readers engage with the uploaded interview on the website, they can read other content and engage with the business more.
Use it to build relationships with target listeners
Podcasts are a great way to build trust with target listeners and drive them to your business. Once the podcasts episodes are live and readers listen to them, you can ask them for feedback and use it to create the best podcasts episodes that will drive more readers and engagement.
It makes it easy to develop a great relationship as you create podcasts based on your ideal customer persona and cover their touch pains and how you can solve them.
Also, include lots of storytelling that shows you understand their pains. When target listeners hear that you care about their needs and can relate with them in your stories, they will be inclined to build relationships with your brand.
They will follow up on your podcast episodes, learn more about your business, and even convert you into customers.
Understand your target audienceUnderstand your target audience
It is essential to have your target audience in mind before you even think of running your podcast.
Understand their challenges and what they are going through so you can provide actionable tips for your audience in your podcasts.
Since podcasts are part of your marketing plan, ensure you understand your target prospects well to give them the correct information that will help solve their challenges.
To help you know them better and engage your podcast episodes, you can ask them questions and create special episodes that feature those questions. Provide a thorough review and answers to their concerns and drive more business engagements.
You not only want more people to listen to your podcast but also to take action that can lead to conversion and sales for your business, right?
Add CTAs to your podcasts
You don't only want to have your target audience listen to your podcasts but also take action that leads to conversions for your brand and increases your sales.
As you interview and run your podcast, it is essential to include a call to action that will drive listeners to take action. Talk about the relevant product/service you can offer them to solve their pains.
And include captivating CTA for your podcasts when you post your podcast interview on your business website to engage readers and drive them to act. You can also add CTA in the podcast show notes.
Research by Buzzsprout shows a projected growth of podcasts to over 100M listeners by 2024.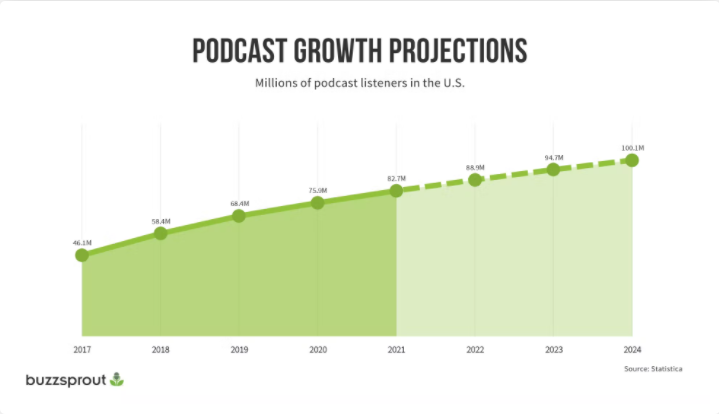 More target customers are engaging podcasts and creating the best episodes of your marketing podcasts, and using the right and captivating CTA can increase your listener conversions to leads for the business.
Best Strategies to Promote your Podcast
Be a guest on other podcasts
Being a guest on other relevant podcasts within your niche is one of the best & quickest ways to increase authority and build a solid network.
Search for businesses with target audiences that you can reach and reach out to them to be a guest on their podcasts.
Use that opportunity to show your expertise and thought leadership in your industry. Then, when target listeners can hear your knowledge, they would like to visit your business and learn more about it.
If you offer outstanding products or services that they love and can help solve their pains, they can end up converting and using your business.
In addition to being a guest on other podcasts, you can get other experts to your podcasts. Get them to talk about topics that can engage your listeners and build more trust and engagement.
You can ask them to download the podcast interview and upload it on their website and social media channels to increase engagement with your podcasts.
If your guest is someone with influence and has a large following on social sites, you will get more people to listen to your podcasts. They will want to know more about your business and the value it offers to solve their pains.
Be helpful in groups and communities
As part of the promotion of your podcasts, join groups and communities where target customers hang out. For example, there are different groups on social sites and websites like Quora.
Be helpful and answer questions that revolve around their challenges. You can also share links to podcasts episodes where they can learn more about how to solve them. You will not only be answering their challenges but also promoting your business to them.
Since you have an expert to talk to on your podcasts and someone who understands your audience will engage more and even take actions that can lead to more conversions.
They can also build more trust with your brand and even let their friends know about your awesome podcasts.
They end up helping you increase brand awareness and get more target audiences to know about your brand, what it offers and how it can solve pains.
Start building an email list
Most brands use email marketing to engage the target audiences and drive them to their business. You can leverage emails and send your subscribers your podcast episodes every time you record.
When you invite a guest to your podcasts, you can ask them to share the podcast episode with their email lists.
If they have a large audience, it will be easy for more target audiences to listen to the podcast and help increase your brand awareness.
To help capture more people and drive them to engage your episodes and business, let your listeners know the time and day you will be updating a new podcast episode.
They will be ready and eager to listen to it and engage more. Building trust and driving engagements will be easy since you incorporate their feedback and make the episodes better.
Summary
Podcasts are a great way to help engage more target audiences, build trust and drive them to conversion for your business.
Having the right marketing strategy for your podcasts can have a high ROI for your brand marketing and drive more sales for your products or services.
It is also essential to have a specific goal for your podcasts and ensure that you cover all the details in your episodes for the podcasts.
You don't want to attract podcast listeners, then don't give them all the information they want as they search for answers to their challenges.
Use the above strategies to leverage podcasts for your content marketing, drive more leads to engage your business, and nurture them as you nurture them to convert into customers for your business.