As an author myself, I always find online citation hard.
So what is Citation Machine exactly? Let's find out in this Citation Machine review.
Citation Machine, a Chegg service, is a tool best known for being a work cited generator.
A work cited generator finds information from across the web to automatically create a full bibliography that helps you cite all of the sources used in an academic paper.
In short, Citation Machine helps you reference or cite any author correctly.
In addition to offering citation services, Citation Machine also offers a grammar and plagiarism checker.
We're a content marketing agency that has clients paying us tens of thousands each month. If our writers ever plagiarized something on their behalf – we'd BOTH be in a huge amount of trouble.
Here are the pros and cons of Citation Machine, and how it stacks up against the best grammar checkers on the market.
Disclosure: These reviews are reader-supported. We might earn a small commission if you purchase something through our site. Learn more
Grammarly
Best All-Around
$11.66
/mo – before discount
PROS
86/86% accuracy
16+ billion database
150k+ word limit
5 device limit
1-hour response
CONS
Only English
Expensive without our link
Citation Machine
Limited Features
PROS
Good usability
Accurate grammar checker
Easy integrations
Plagiarism checker available with paid version
APA, MLA, and Chicago style guides
CONS
Low limits with free version
Poor device compatibility
No human reviews
English only
Grammarly Premium Walkthrough Video
TABLE OF CONTENTS
Citation Machine Pros
1. Good Usability
This grammar checker is one of the easiest to use on this list. Citation Machine offers a complete step by step initial walkthrough of how to use the checker for new users.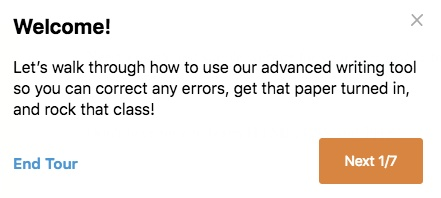 By the end of the walkthrough, you'll know how to use every feature that comes with the service.
2. An Accurate Grammar Checker
Citation Machine consistently finds the same issues with text when it comes to things like word usage, commas, punctuation, and misspellings.
It sounds subtle. But just like the experts from our MasterClass review can attest, it's the details that make all the difference!
3. Sophisticated, Easily Integrates With Other Citation Machine Features
Citation Machine can identify issues with sophisticated errors, like comma usage or certain parts of speech.
On top of that, the grammar checker easily integrates with other features, like the actual citation creator.
This makes it possible for users to check, edit, revise their paper and insert a bibliography or a reference list into their text all from the same window.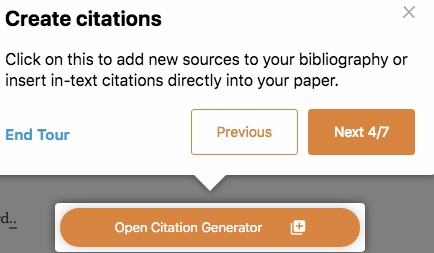 Measures Conciseness
Citation Machine can measure conciseness and help writers with clarity by suggesting the removal of redundant, unnecessary words. Your writing gets clearer.

4. Plagiarism Checker is Available With Paid Version
Citation Machine offers a plagiarism checker. The only catch? It doesn't come with the free version.
In order to use it, you'll have to sign up for the monthly, premium plan. However, there is a three-day free trial included.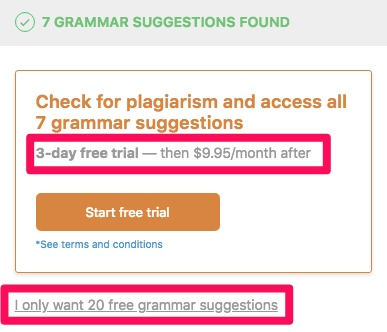 5. APA, MLA, and Chicago Style Guides
Citation Machine is very transparent about the fact that they use APA, MLA, and Chicago Style Guides.
Their site reads: "The APA and MLA are not associated with Citation Machine, but our citation services follow their styles."
Writing and referencing your article or publication in the right citation styles are important to get a good grade.
If you are an academic author, pay attention to citing sources correctly and consult the manual of style of your publication before you start writing.
6. Reporting Options Are Available
This checker allows users to download grammar reports.
However, you'll have to create an account in order to export your grammar check report.
This is a fairly painless process unless you aren't a student or educator. Why? The site asks you to enter a university to register.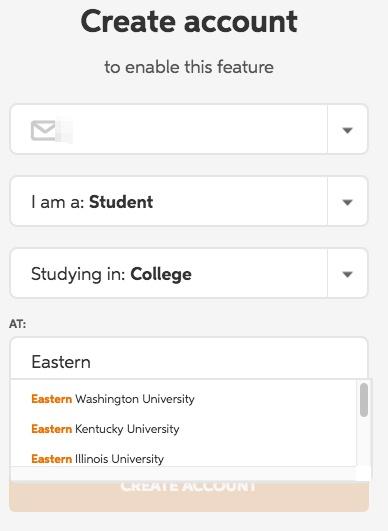 Once you've registered, you can export your report in the form of a Microsoft Word document.
7. Comprehensive Knowledge Base
While Citation Machine doesn't offer any fancy customer support features like live chat or a ticketing system, they do have a pretty comprehensive knowledge base available.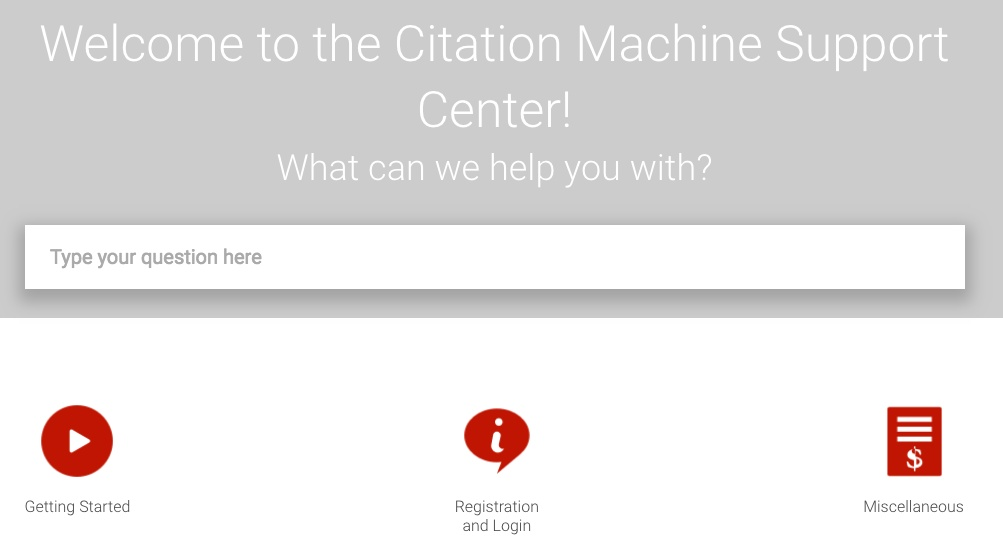 There's even a section listing answers to their most frequently asked questions.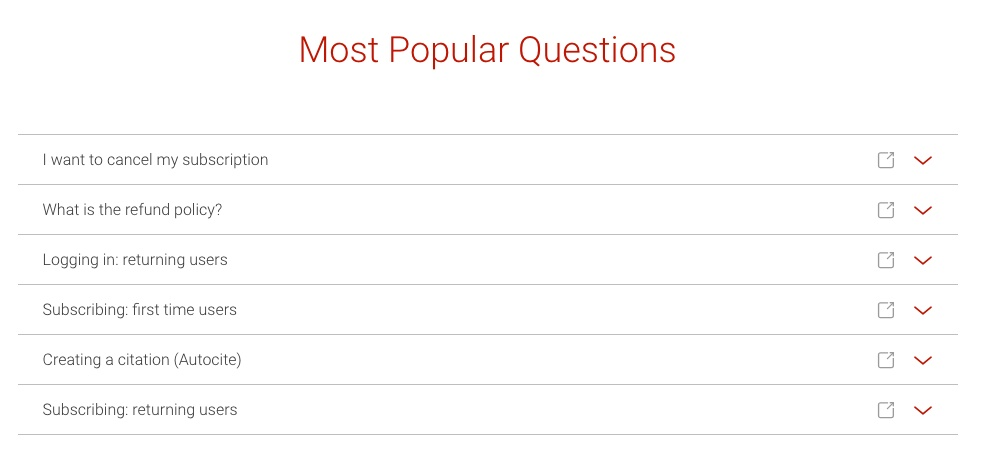 Citation Machine has a lot to offer. But it also falls short in a few ways.
Citation Machine Cons
1. Low Limitations With Free Version
Users accessing the free version of this grammar checker will only be able to access 20 suggestions. The paid version, however, is unlimited.
2. Device Compatibility Could Be Better
For such a sophisticated tool, we expected that Citation Machine would at least offer an app or some kind of browser plug-in or extension.
But it looks like it's only accessible via mobile and web browsers for now.
3. No Human Reviews Offered, English Only
This checker doesn't seem to offer human reviews at the moment, and it seems to only be able to check English text.
This is bad news for those looking for a multilingual grammar checker.
While some Citation Machine features are free, a paid option is available for users who want to access advanced features.
4. Citation Machine Cost
A three-day free trial is available with this plagiarism and grammar checker. After that, it is $9.95 per month. It appears that Citation Machine only accepts credit or debit card payments at this time.
Do I Recommend Citation Machine?
Yes, but maybe only if you're a student or an educator.
This grammar checker is designed with students and teachers in mind. This citation and plagiarism tool would be best suited for those looking to check an academic paper or an essay to ensure a solid grade.
It's great for students who you are writing an article and need to cite or reference their academic sources. You can check a paper in MLA style, Turabian format, and other citation styles. Depending on the style guide, you can also check any title or website citation in your work.
Citation Machine could also be beneficial for educators to paste in students' work and let the grammar checker do some of the gradings for them. All is you have to do is copy and paste the article or content of the book and check the results.
Otherwise, I recommend a better all-around option like Grammarly. You'll get all of this, and more, for the same (or less).