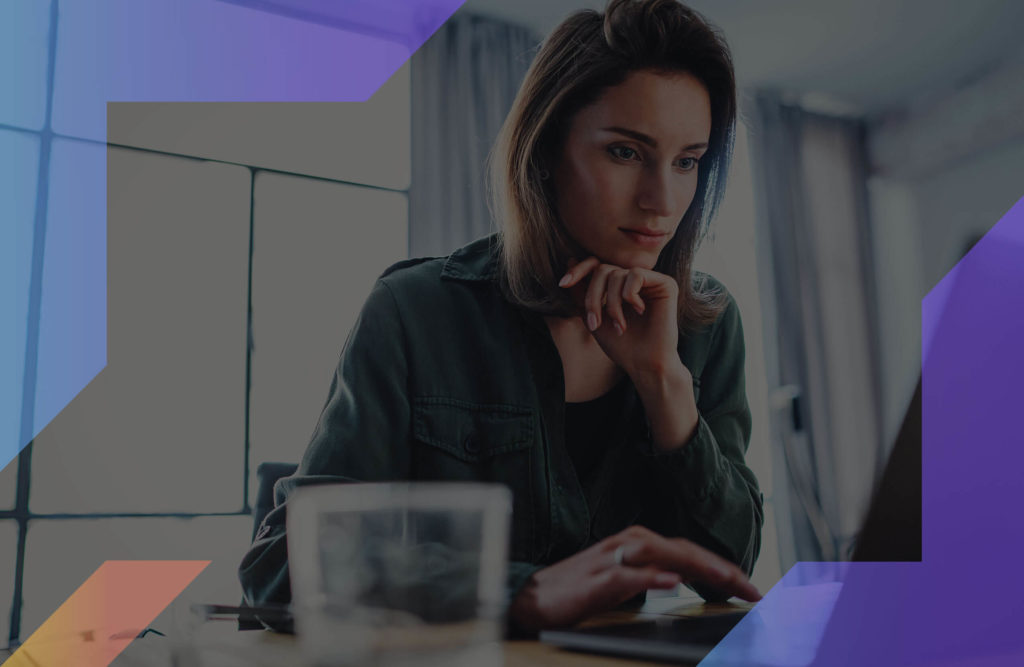 B2B Content Marketing: Driving SEO, Organic Web Traffic, and Conversions
By the time they actually sit down with a company representative, the average B2B buyer is more than 50% of the way through their buyer's journey.
What does that mean for your business?
It means you need to hook a B2B buyer early.
Which means content.
But content marketing is not easy. It's insanely competitive, and if you're not an expert in B2B content marketing strategy and content creation, you're not going to accomplish much on your own.
In this resource we'll break down the value of content marketing for your B2B business as well as help you make an informed decision about keeping content production in-house or outsourcing it to an agency.
Why is Content Marketing Important for B2B Businesses?
While both B2C and B2B organizations need content marketing, those needs are very different.
A B2B marketer usually has to be focused on a niche target audience with a long and involved buyer cycle. As a result, you need content that hypes value and a personal connection — you need to build a lasting relationship with your buyers in a way that a B2C company just doesn't.
Long story short, while B2C organizations have to keep their focus on brand building, you have to focus on lead generation.
That's where content marketing comes into play. You have to create content that establishes those relationships, instills trust in your audience, and moves them through the sales funnel toward becoming a qualified lead.
There's just one problem…
You've got a lot of content competition out there.
You're fighting against a wave of competing content and an audience only getting more savvy.
That means not only do you need content, you need great content if you have any hope of success.
But if you're an expert in your field, surely you have the ability to command trust and respect in a crowded industry with naught more than a blog post and your own authority backing it, right?
Wrong.
While you might be the end all be all source of knowledge in your chosen field, you're going to need a whole lot more than expertise if you want to rise head and shoulders above your rivals.
So, to summarize, you're looking at:
Longer content (1,800+ words)
Search optimization (front-end and back)
Up-to-date research and data
Custom images
Video
Oh, and it all has to come out on a steady and consistent basis.
That's going to be a tall order for any in-house employee that isn't a content marketing expert.
You Need a B2B Content Marketing Strategy
Everything outlined in the previous section should be a part of your overall digital marketing strategy.
Yes, you need a documented content strategy in place before you ever type your first word onto a Google Docs sheet.
Developing a content marketing strategy tells you a few key things.
First, it lets you know where you currently are. This is important because it will show you the amount of work that has to be done for you to reach your goals.
Secondly, it gives you an opportunity to craft your roadmap for success. You can visualize the path you'll have to travel in order to get to where you want to be.
Lastly, it is something to look back on if things don't go as planned. If you're not getting the content performance that you're looking for, referencing your content marketing strategy is a great way to see what went wrong and then reorganize yourself to take another shot.
Your content marketing strategy should include the following:
Buyer personas, laying out all of the relevant information about the people that you're marketing to. As a B2B organization, you need to know what your target audience is looking for so that you can create content specifically designed for their buyer persona.
An audit of your existing content. This will help you understand where you already are, which in turn tells you how far you have to go.
A content calendar. This will help you understand how much content you have to create and when it should be released. Consistency is key when it comes to content marketing efforts. Creating a calendar and sticking to it will help keep you on track.
But if you're not a content marketing specialist and you don't have one on your team, you're going to frustrate yourself time and time again by trying to put all of this together into a winning strategy.
That's where outside firms like Codeless come into play.
Agency vs. In-House B2B Content Writing: The Pros and Cons
If you're contemplating hiring an agency, there's likely a voice in the back of your mind telling you that you could achieve content marketing success with in-house staff.
We're not here to tell you that this is impossible, because it isn't.
But in our experience we've discovered a simple truth. Marketers often suck at writing and writers often suck at marketing.
Then there's the cost. On the surface you might be thinking that one marketing professional working full time for you has got to be more affordable than hiring a team of highly-trained professionals.
Then you find out that the average content marketer's salary in the United States is $64,090 per year. And then there's also full time benefits to consider as well as bonuses. When you contract with a B2B content marketing company, you're getting an entire team of B2B content marketers for that. 
And that team is composed of not only writers, but designers, editors, SEOs, and an account manager to facilitate the whole process.
Some common benefits of using a B2B agency for content marketing services include:
An experienced and diverse team working together on content that will drive organic traffic to your business
The ability to produce a higher volume of content vs. a single in-house writer
Higher return on investment
More experience and knowledge of B2B content marketing and optimization
Ability to create different content formats such as written copy, video, audio, and infographics
That's not to say that working with a content agency is perfect. There are some cons as opposed to working with in-house staff.
Some common cons of working with a third party agency are:
Multiple writers and designers can create inconsistencies in both voice and visuals
The content creators are working from a distance, so they are removed from the final customer and products
Of course, working with your own in-house team isn't all bad. It comes with its share of pros and cons as well.
Some benefits of using a full time content marketing writer are:
They are intimately connected with your customers and products
As they work directly for your organization, oftentimes in the same office, they're easier to contact, supervise, and share content ideas with
Some of the cons associated with an in-house content marketer include:
Lower return on investment
Only one person as opposed to a whole team of professionals
Won't be able to handle all aspects of your marketing plan alone. You'll still have to outsource for copy editing services, graphic design, and SEO, often to a variety of different companies
What to Look For in a B2B Content Marketing Agency
If you decide that you want to go with a marketing agency for your B2B brand, we're happy to hear it.
Here's what to look for when deciding which marketing agency to choose:
#1. Portfolio
First off, you want to take a long hard look at what the company you're considering has done before. If they don't have a portfolio or case studies, that should raise a red flag. They have to have experience working on a high level and getting results.
For instance, Codeless has written for a wealth of B2B organizations like Freshworks, Chargify, AdEspresso, and many more.
#2. SEO Success
You also want to take a look at the company's search optimization portfolio, taking careful note of the work they've done for past clients and the level of success they have achieved.
Codeless is experienced in SEO, utilizing some of the most advanced optimization tools on the market today to achieve search engine success for every client.
Our content is long-form, high-quality, optimized copy strategically produced following extensive keyword research.
Take a look at some of our case studies to see our high level of success at putting our clients on the first page of Google.
#3. Writing Staff
You also should have a good idea of who is writing your content. That's something that the company you contract with should be upfront about. If one writer in the company has a wealth of experience and the rest are college interns, that's not going to help you.
That's why at Codeless we proudly tout the experience of our writers, listing all of them along with their specializations and links to their LinkedIn profiles.
#4. Tools
You should also know what kind of software and tools the company you're working with is using. Optimization and content tools are important for developing smooth and clean copy that will rank on a Google Search.
That's why we use state of the art tools like Ahrefs or keyword research and strategy, Clearscope for content optimization, and Qordoba for plagiarism checks and copy editing.
Every piece of engaging content that we produce goes through these three vital platforms.
B2B Content Marketing FAQs
What are the Benefits of B2B Content Marketing?
A B2B content marketing program allows you to communicate directly to consumers in your target B2B audience with content that is specifically geared toward them.
Through content marketing you can develop enhanced brand awareness, increase lead generation, and improve your standing on popular search engines like Google and Bing
Why is Content Marketing Important for B2B?
B2B buyers have come to expect content marketing initiatives from the companies that they do business with because it has become so common in the marketplace.
By creating good content, you'll be able to demonstrate your specific expertise and show how you can alleviate the pain points of your ideal customer. By regularly consuming your engaging content, customers will come to feel close with your brand and develop a sense of trust that leads to repeat business.
How do You Create a B2B Content Marketing Strategy?
There are several steps to creating an effective B2B content strategy.
Perform a demographic study and create buyer personas for the groups you're developing content for.
Do an audit of your existing content to see what you already have before you start to develop anything new.
Create a content calendar so that you're producing content on a regular schedule.
Create high quality optimized content that is free of errors and plagiarism.
Promote your content along social media platforms and other advertising channels.
What is the Difference Between B2B and B2C Content Marketing?
B2B and B2C companies exist in totally different universes, so marketing for each of them will look different.
B2B companies focus mostly on small target markets with a long buying cycle, whereas B2C organizations usually have large markets with a short cycle. B2C customers want personal and emotional connections to the businesses that they frequent, while B2B buyers care more about the value in what they're getting.
Lastly, B2B businesses focus primarily on generating leads while B2C organizations want to zero in on brand building efforts.
Conclusion
At Codeless, we pride ourselves on being an agency composed of both marketing and writing professionals. We become an extension of your in-house marketing team, helping you become an authority in your industry.
We do this through the creation of high quality B2B marketing content, intended to drive brand awareness and earn you that coveted first spot on a Google SERP.
To get a better idea of how much your investment in B2B content might be, book a discovery call with us.