Grammarly has been a renowned tool assisting writers all over the world by improving their writing, grammar, spelling and punctuation. Our content marketing agency produces over 300+ articles/month, so we use Grammarly Premium on a daily basis.
However, you may want to explore your writing horizons with your native or secondary language in French.
But do they have a Grammarly French edition?
Disclosure: These reviews are reader-supported. We might earn a small commission if you purchase something through our site. Learn more
Our Verdict
Grammarly is the best grammar and plagiarism checker for the English language. But WhiteSmoke is a better option for the French language (just one of its 55 languages supported).
Grammarly
Best All-Around
PROS
86% out of 86% accuracy
16+ bilion database
150k word limit
5 devlice limit
Includes plagiarism
1-hour response
CONS
Only English
More expensive ($11.66/mo)
Grammarly Premium Walkthrough Video
TABLE OF CONTENTS
Does Grammarly Support French?
A Grammarly French option would be ideal for your upcoming projects when using your Grammarly keyboard. When you are viewing websites in French, you could put your Grammarly browser and Grammarly for Microsoft to the test on spelling errors. But, you are unsure if your Grammarly account supports French grammar and these scenarios.
After reviewing Grammarly, we noticed that the Grammarly editor does not support French speakers and is limited to only English.
Languages Grammarly Supports
Although free Grammarly does not support other languages, when you add Grammarly it does support other international English speakers. The checker tool acclimates to other English dialects when detecting grammatical errors, spelling, and is a punctuation checker. Supported English dialects include British, Canadian, Australian, Indian, Nigerian and New Zealand.
Use WhiteSmoke Instead
Most French speakers may have been accustomed to Grammarly extension when viewing websites but notice it does not accommodate to translating. No more worries, WhiteSmoke is a French grammar checker. It is very comparable to Grammarly Premium but supports multiple languages and is still growing.
The good news? Similar to our MasterClass review, the value you get from using WhiteSmoke is worth it.
WhiteSmoke is available for multiple platforms, works in Microsoft word and is suitable for most browsers. It has a spelling checker tool similar to the Grammarly browser extension too. You can write in French while using google docs and it offers a grammar checker tool for iOS and Android.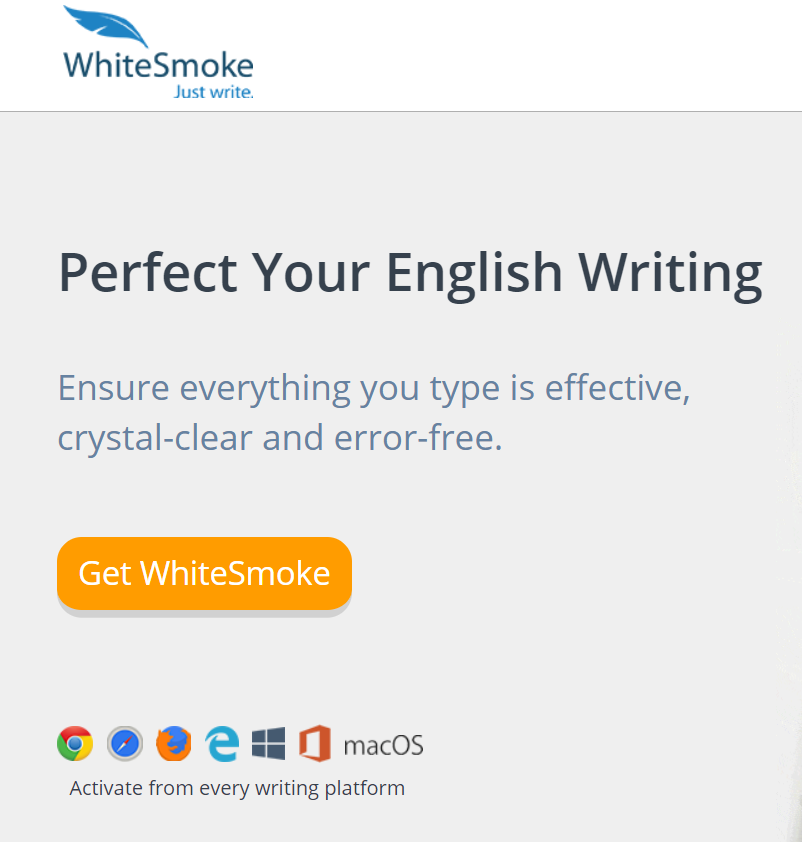 While getting straight to business, it can perform a spell check, has a plagiarism checker while flagging grammar mistakes. And, it is just as considerable to what Grammarly offers because its grammar checker has other features that accommodate to the French language.
Multi-lingual Dictionary
Your sentence is backed up with a built-in dictionary that reads French while providing a proofreading tool and detecting your language's grammar errors. Also, this feature allows you to import specific dialect words for better subject-verb agreement suggestions. Also, this multi-lingual dictionary detects spelling mistakes, run-on sentences, acts as a sentence rephraser with its plug-ins. The end result provides accurate translations when you copy your writing by using a word for word translation. WhiteSmoke will use appropriate grammar rules and grammar checkers that relay examples for correct sentence structure, passive voice and spell checking.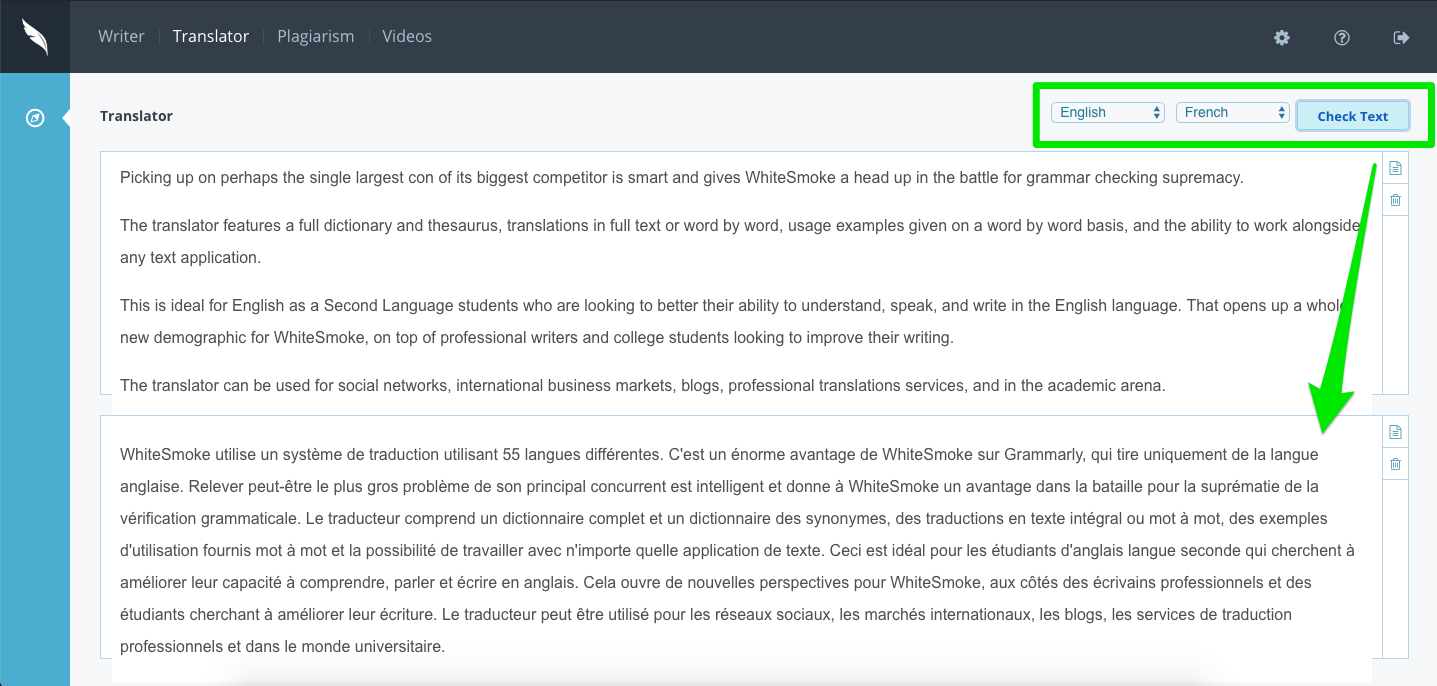 Plus, there will be occasions when you could use other synonyms with its built-in thesaurus. This is handy for moments of clarity, using different verbs while acting similar to Grammarly plagiarism.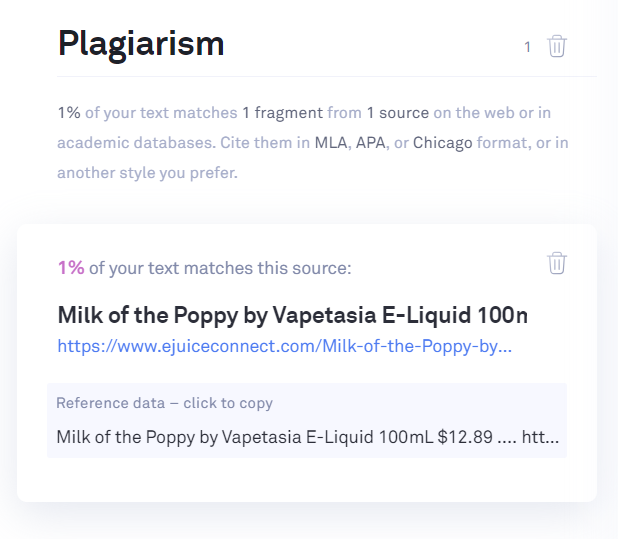 Translator
This tool goes hand in hand with the multi-lingual dictionary since it imports or exports translations from 55 languages. So in a sense, it can be used as a sentence checker because WhiteSmoke updates its translations constantly.
Linguistic experts work behind the scenes for this technology to not only calculate grammatical mistakes but provide translated text from its truest source. So you will not have to worry if your writing style and grammar are being compromised.
You can use the translator everywhere for spelling and grammar for academic works to learning more languages, business correspondence and more. In addition, this grammar checker is compatible with most text editors, connects you with others on social networks, translates your travel blog or business emails abroad.