Grammarly is by far the number one spelling and grammar checker in the world. As a grammar checking tool, many products on the market try to mimic the success of the Grammarly brand.
But does it support the German language?
Disclosure: These reviews are reader-supported. We might earn a small commission if you purchase something through our site. Learn more
Our Verdict
Grammarly is the best grammar and plagiarism checker for the English language. But WhiteSmoke is a better option for the German language (just one of its 55 languages supported).
Grammarly
Best All-Around
PROS
86% out of 86% accuracy
16+ bilion database
150k word limit
5 devlice limit
Includes plagiarism
1-hour support response
CONS
Only English
More expensive ($11.66/mo)
Grammarly Premium Walkthrough Video
The need for German products that have plagiarism checkers and that check spelling errors have increased since the world has moved to more online communication. Subject-verb agreement and "copy-cat" violations have dictated the necessity of a grammar checker tool since grammar errors are embarrassingly obvious.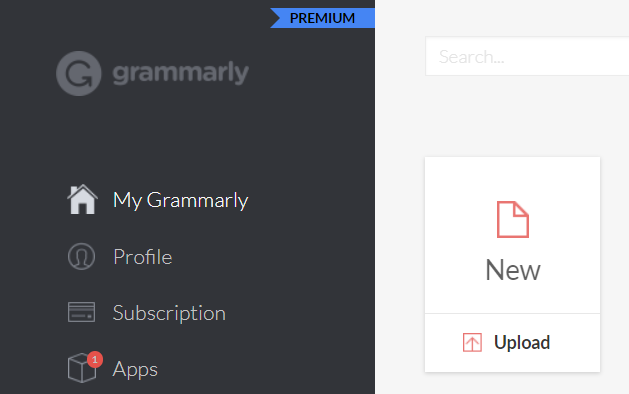 Does Grammarly support this language?
At this moment, there is no Grammarly German available.
If not, what does it support?
Grammarly is only available in English. However, Grammarly identifies spelling, grammar and punctuation in different dialects of English such as American, British, Canadian and Australian.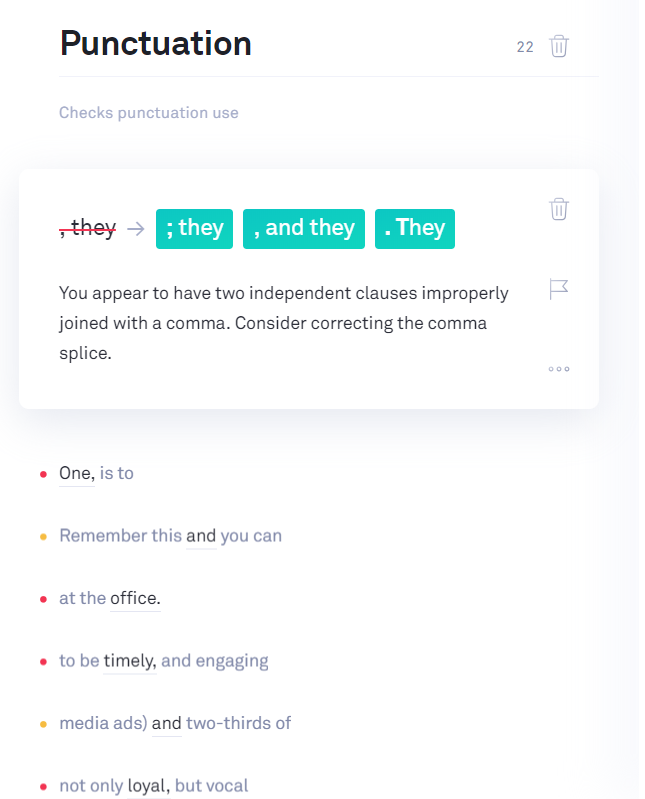 What tool should they use instead?
To better understand content, improve your German language skills by carefully crafting the written message. A student of German communication who requires assistance with grammar and sentence structure, a German grammar checker is ideal in improving your knowledge of the language and business practices.
As an alternative, the Hemingway app is excellent for making your writing bolder and more precise. It teaches you how to become a better writer and improve the writing style in your work. Within the editor, there are various coloring schemes to identify areas that need attention, for example: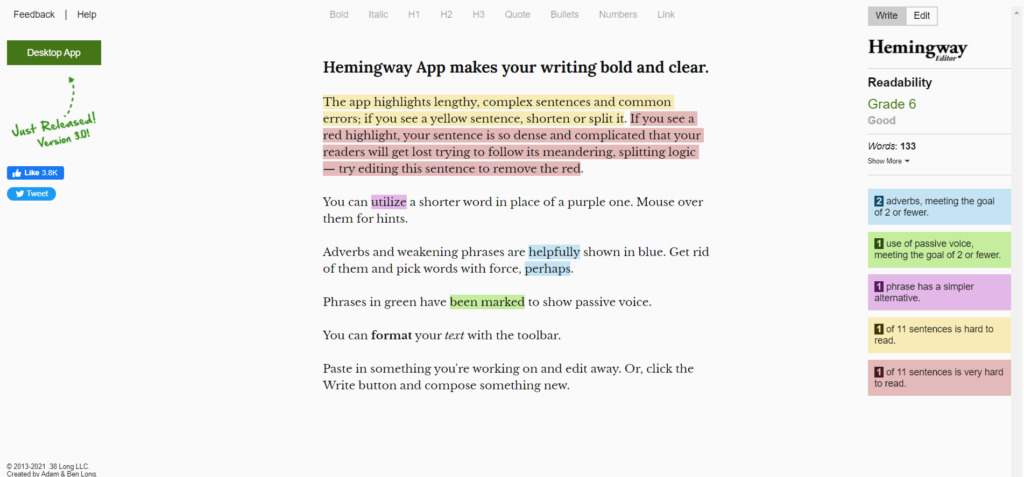 • Light blue suggests that the word used is too weak.
• Green identifies passive speech.
• Purple identifies excessive complex speech.
• Yellow suggests splitting long sentences into two.
• Red suggests that the text is just difficult to read.
Hands down, WhiteSmoke is a viable option to Grammarly Premium. It works in 55 languages, including German. This language tool highlights such features as: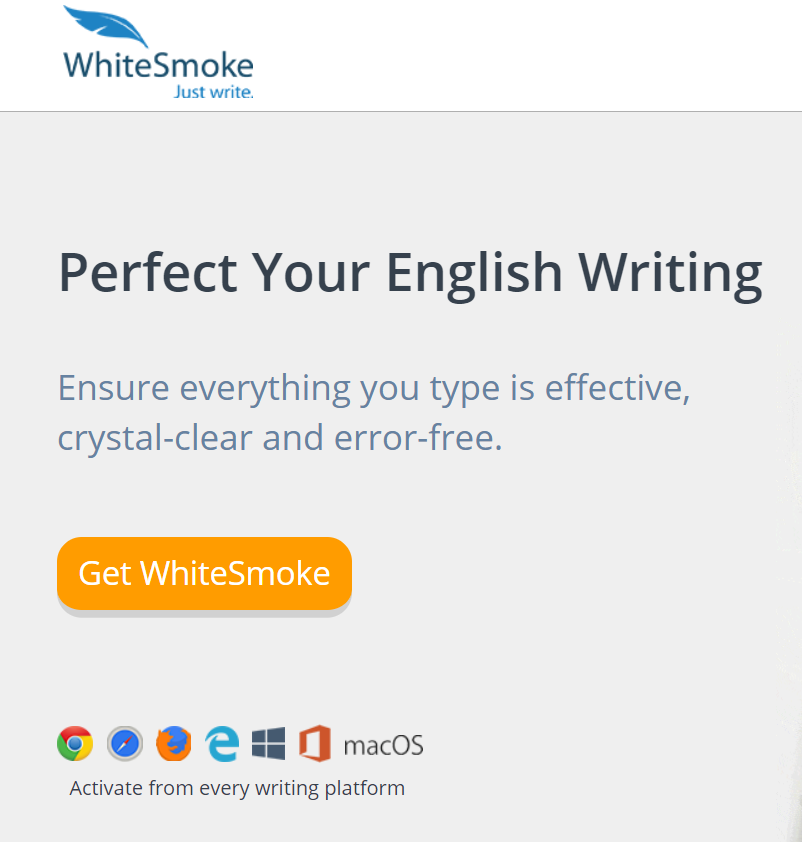 • Grammar checker
• Spell checker
• Plagiarism
• Identifies grammatical errors
• Proofreading
• Punctuation errors
As a sentence rephraser tool, it quickly identifies spelling mistakes and run-on sentences. It identifies the passive voice along with grammatical mistakes. Whitesmoke does not have any browser extensions. Due to no extensions, this grammatical and spell check option is not as good as Grammarly that has a Microsoft Word plug-in and other extensions too. Grammarly has a fast and responsive online grammar support team.
Slick Write is a proofreading tool too. It performs the essential functions of other tools in that it not only identifies grammar mistakes but also spell checking. It is only available in English. The product is infused with punctuation, grammar and spell technology. However, it still cannot touch Grammarly.
Conclusion
To significantly improve your German writing, use a combination of tools that support your efforts, but remember, Grammarly is the best. Not only is there a Grammarly extension for Word but also Firefox, Chrome and Safari too. Additionally, Chrome users have access to Grammar for Google Docs, in which this newly released browser extension has become exceptionally popular. Unfortunately, Grammarly is not available for German grammar just yet, but it may be in the works. There are other proofreading software options to support German-speakers. One day, a Grammarly account may reap the benefits similar to the English Grammarly editor. The editor feature is not only the best checker tool but also for an instant spelling check too.