Our Verdict
It's simple enough to get started with Scrivener Collections since all you have to do for a standard collection is hit the collections folder icon and they choose a new collection.
TABLE OF CONTENTS
Publish Google Docs to your blog in 1-click
✅ Export in seconds (not hours) 
✅ Less VAs, interns, employees
✅ Save 6-100+ hours/week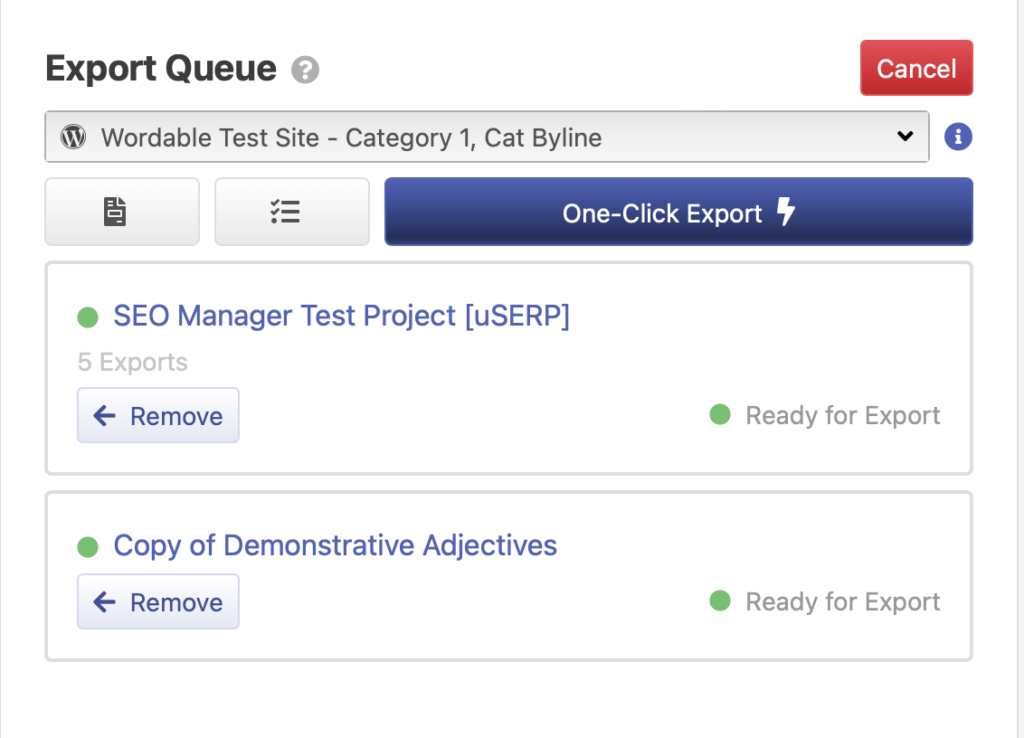 What Is Scrivener Collections?
The Scrivener Collections feature in Scrivener is a way to connect different documents together within a Scrivener file. There are different kinds of collections within the program, including both standard and search collections.
Essentially, it's similar to the hashtag option on Twitter. In that program, different tweets are associated together by a common theme or subject. When it comes to collections in Scrivener, you associate the documents based on just about whatever you want, which could be criteria for a search, what kind of status a document has, or other types of associations.
In other words, this option in Scrivener makes organizing a project much easier since you have so much power when it comes to deciding how everything should be connected together. It accounts for a lot more power than what you often get with other simpler word processing programs.
Why Is Scrivener Collections Useful?
The main benefit of using Collections is organization. If you're writing a project or series of projects in Scrivener, the Collections feature allows you to keep track of the various documents much more easily than what you can do in other programs. This is done through something called the Binder which is the side toolbar in the program. This shows you your different files.
The collections feature allows you to organize documents found in your Binder in order to make them easier to use and locate. Moving files from your binder to a standard collection in Scrivener will cause them to stick together in the collection, but this won't actually move them from their original locations on your computer. That way, you'll be able to focus more on how they are connected thematically or in whatever other grouping that you choose.
How Do You Use Scrivener Collections?
It's simple enough to get started with Scrivener Collections since all you have to do for a standard collection is hit the collections folder icon and they choose a new collection. You can name the collection anything you want, and then you can grab documents from wherever and just drag them into the folder.
Another option that makes this easy is using the CTRL option in PC to select more than one file so you can throw a number of them into the same collection all at once. The other type you can make is called a Search Collection. This is basically a search that you've created that you can then initiate over and over once you add more to your project so you can continue to check how the project is going and what kinds of specific elements are now in it.
In other words, you just have to create the search once, and then you can save it to do it again later. It's simple enough to initiate one of these. You just have to go to the menu and hit Edit, then Find and then Project Search. This will also work right from the main bar.
After you create the collection, you can do all sorts of useful things with them. For example, it becomes easier to search for items that you want to find.
Yet, for those of you looking to increase your writing efficiency, then you should check out Wordable. Wordable will allow you to export from Google Docs to WordPress seamlessly. It will not only clean and properly format your HTML, but also compress images, open links in a new tab, automatically set featured images, or create a table of contents, and lots more.