Writers, I'm sure you'll agree with me when I say:
MS Word is not for us. Period.
A word processor might be OK for a high school project. Maybe…
But for writing a novel or series of blog posts or freelancing for multiple clients?
No way. There are much better apps and software out there for that.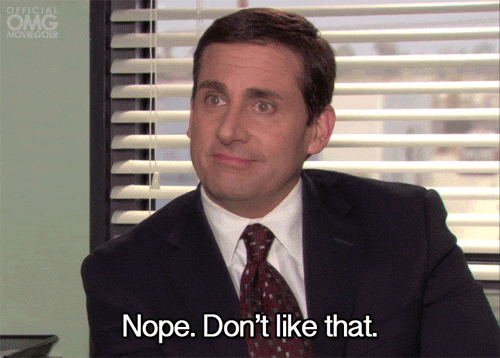 A writing software should be something that makes the whole writing process easier, providing you with an interruption-free environment, and even helping you organize sections sequentially.
And a word processor like Microsoft Word is none of those things.
Are you looking for to ?
Do you have tons of that need ?
What are the best available today?
What's the best text editor or book writing software for novelists?
That's what we're going to answer in this post. We purchased, trialed, and tested each of these writing apps. We watched MasterClass classes and took copious notes. We actually downloaded each desktop app, went distraction-free full-screen, we experimented with apps for Android, and we've boiled it all down to this top seven list.
So what are the best writing apps out there? Our content marketing agency produces over 300+ articles/month, so we use these tools on a daily basis.
Let's dive in.
Disclosure: These reviews are reader-supported. We might earn a small commission if you purchase something through our site. Learn more
Grammarly
Best All-Around
$11.66
/mo – before discount
PROS
86% out of 86% accuracy
16+ billion database
150k+ word limit
5 devlice limit
Includes plagiarism
1 hour response
CONS
Only supports English
Expensive without our discount
ProWritingAid
Best Budget
$4.16
/mo – before discount
PROS
62%, 73%, 52% accuracy
Millions+ database
Scrivener compatible
CONS
Inaccurate Plagiarism
Only English
24+ hour support response
Grammarly Premium Walkthrough Video
TABLE OF CONTENTS
The 9 Best Writing Software Options (2021 Review)
First, we wanted to see how each writing tool organized your content, and if it was easy to use. Then, we wanted to make sure you had full 'versioning' or revision history so you'd never risk losing any of your work.
Next, we looked for distraction-free writing environments, if you could collaborate with others, and finally, how to export the work into other popular formats.
Before we dive into the best of the best writing apps, we have to interject quickly to point out that Codeless's app, Wordable, can be a huge asset in a writer's life. This innovative and revolutionary system can take the content you've written in other writing apps and seamlessly format it for publication on a CMS like WordPress.
Simply put, Wordable saves you time and money. If you're posting content online, you're able to use Wordable to maintain the immersive experience you get when using a writing app without having to spend an hour or more formatting the content you've created for publication.
OK, let's dive into the seven best writing apps on the market today.
1. Grammarly – Best All-Around Spelling, Grammar, & Plagiarism Checker
We've tested dozens of writing apps, and Grammarly proved the most accurate by far. It's the next best thing to having an in-person editor looking over your shoulder, helping to catch copy edits, grammar snafus, and even suggesting better ways to phrase certain things. Best of all, it's plagiarism checker also earned top marks, catching almost all of the plagiarism issues we found in our
The bad news? It's among the more expensive writing apps out there.
But the good news? We've got your back with an exclusive 20% discount offer that'll instantly bring the pricing down.
Here are some of the details.
Grammarly Pros
#1. Grammarly is super user friendly. Seriously. Just copy, paste, and immediately it will start marking up your work:
I love that it doesn't just flag incorrect issues, but also helps suggest alternatives and explain the reasons behind each error (so you can hopefully stop making them in the future).
#2. We ran all of our grammar checkers through a test with a sample document that was loaded with issues. And Grammarly's grammar checker again came out on top. It caught almost every single issue, including the dreaded passive voice.
#3. Grammarly also helps you improve phrasing, like their concision recommendations to improve how concise (or not) you're being, and again – how to fix it over the long haul.
#4. Grammarly's 16-billion database also caught almost all instances of plagiarism when we tested it.
The only downside? This is exclusively a Grammarly Premium or paid offering. So you'll have to upgrade (our 20% discount code takes the sting off a little bit).
Grammarly's service does a lot more, but those are some of the highlights.
Now, what could the improve on?
Grammarly Cons
#1. Grammarly is among the most accurate checkers. However, it's not perfect. And it's not an in-person editor.
(It also doesn't cost as much as an in-person editor, either.)
Grammarly will sometimes get confused on word choice, like contractions that might technically be the incorrect word usage. For instance, we used "You're" to mean "your" – and it slipped through the cracks.
#2. Unfortunately, Grammarly really only supports different versions of the English language at this point. So it's not really helpful for foreign languages just yet.
Grammarly Cost
Grammarly offers a free version. But to get the most of out if (including the plagiarism), you'll need to upgrade to its Premium service.
Here are the monthly, quarterly, and annual pricing details right now:
Monthly: $29.95 per month
Quarterly: $19.98 per month billed as one payment of $59.95 for three-month access
Annual: $11.66 per month billed as one payment of $139.95 for 12-month access
BUT, again, this is before our discount. So you can use our 20% discount code to bring that annual plan down and really save a ton of money in the long run.
Do I recommend Grammarly?
Yes, definitely. We've been paying for it for years, and using it on a daily basis. So we definitely recommend it. Grammarly should be an essential writing app used daily by all writers.
2. ProWritingAid – Best Style Coach for General Writers
This one might come off as a little surprise. ProWritingAid is billed as more of a grammar tool than a writing app. However, when you start looking around, you'll discover that it's actually much, much more. They have a few brilliant features that can act like a built-in writing coach. And its functional approach makes it perfect for non-fiction writers who won't always need all the extra bells and whistles.
Check it out. (And grab our 20% discount here.)
ProWritingAid Pros
#1. ProWritingAid has tool integrations on top of integrations on top of more integrations. In English, that means you can hook it up to pretty much any device or browser you use. Hell — it will even integrate with other writing software like #1 on our list (Scrivener), Google Docs, or Open Office.
#2. It's true that ProWritingAid will catch all of your grammar and spelling issues. It's one of the best grammar checkers based on our hands-on tests (ranked right after Grammarly — read our full Grammarly Review here).
But what you don't probably know is that ProWritingAid will also give you feedback on style, the structure of your piece, and even readability. So all writers can benefit from the extra style advice.
In other words, it will give you feedback in real-time to help you spot those annoying little bad habits. Such as…
#3. ProWritingAid's excellent software reporting will flag common writing issues like an over-reliance on adverbs, repeating phrases or words, and using passive voice.
ProWritingAid Cons
#1. ProWritingAid's editing tool is tailor-made for working on single pieces at a time. There's no real organization or formatting system for sub-pages or chapters. And there is also no distraction-free writing option, either.
#2. Unfortunately, ProWritingAid only works on English (of all shapes and sizes). It doesn't play nice with other foreign languages.
ProWritingAid Costs, Plans, & Payment Options
ProWritingAid's annual pricing is $50 bucks, with a one-time lifetime option for $175.
Do I recommend ProWritingAid?
Yes, I do, depending on how you're going to use the tool.
Working on single essays or blog posts? This will definitely do the trick.
But if you need a more fully-featured book organization, you might want to head back up to Scrivener.
3. Scrivener – Best All-Around Writing App
Scrivener is the top of our best writing apps list because it's the most well-rounded.
It's got a little bit of everything, so it's perfect for writing anything from papers to blog posts to full-length novels. So it's the perfect tool for almost all writers.
Here are some of the biggest pros we uncovered.
Scrivener Pros
#1. Scrivener features a drag-and-drop tool to organize (or re-organize) sections of writing within a much bigger project (think book or screenplay).
So it's one of the best for organizing large volumes of content.
#2. It also comes fully-loaded with over a dozen prewritten 'templates' for everything from poetry to short stories, blog posts, and more. This way, you aren't forced to write from scratch.
#3. Scrivener also comes with a "full screen" mode that will take over your entire screen and allow you to zero-in on writing (without getting distracted by other tools, options, or notifications).
#4. Scrivener also comes with "SnapShot" feature to help you jump back through older versions of a document or back to the latest version you were working on.
#5. You can export almost any format with Scrivener, including Word, OpenOffice / LibreOffice writer documents, Final Draft, PDF, txt, or RTF. You can even select EPUB files for Kindles.
#6. You can use Scrivener on both Mac and Windows devices, or iOS. There's also no limit to the number of devices you register.
Unfortunately, there is no Android option at this time.
#7. Scapple, a paid companion to Scrivener, is like a brainstorming or storyboard tool to quickly jot down related ideas or concepts. It's one of the best visual brainstorming tools we saw out of all the writing apps reviewed.
Scrivener Cons
#1. Scrivener is perfect for writing by yourself. Otherwise, there are no real collaboration features to speak of. So getting feedback or working with others on edits could prove challenging.
If that's a deal breaker, check out these other Scrivener alternatives.
#2. Unfortunately, Scrivener doesn't support Android at this time.
Scrivener Pricing Plans
Scrivener has one-off prices of $49 for either a Mac or a Windows license. The iOS version will set you back $19.99.
The Mac and Windows versions also feature a 30-day trial for you to test drive the service before prepaying.
Students and teachers get a price break, bringing the cost down to $41.65 for each. (The iOS and Bundle packs don't offer student discounts.)
Do I recommend Scrivener?
Yes, definitely!
Scrivener has something for everyone. The interface is great, it's easy to organize chapters or sections, and it comes with a distraction-free environment.
Scrivener allows you to export your work to almost any format imaginable. Plus, the pricing is completely fair for what you're getting. Just a tiny bit more than a word processor, but way more features to place it at the top of our best writing apps list.
4. Writer – Best For Companies Wanting To Keep Things Consistent
Writer is an AI-driven copyediting tool that helps you keep things consistent across all brand communications. It has all the features of Grammarly, but also includes a ton of additional functions that help ensure every communication aligns with your company style guide.
Here are the pros and cons.
Writer Pros
#1. Writer allows you to precisely define your brand's styleguide, including everything from formality, tone, spelling and grammar rules, gendered language preferences, and more.
The app will then suggest corrections and changes to communications based on the rules of your styleguide. This ensures that no matter who is writing, they're always aligned with your brand.
#2. Like most grammar checking tools, Writer will check all your grammar and spelling in real time. However, what makes Writer stand out is that you can include company-specific rules you want to follow.
#3. You definitely don't want any of your writers plagiarizing other content when they write. In addition to potential legal issues, it's just not a good look for your brand. Writer will analyze all your content to ensure that it's totally original.
#4. Good writing is clear and easy to understand. Writer will flag any sentences that are too complicated or contain too much jargon.
#5. Writer has a Chrome extension, Google docs add-on, and a Microsoft Word plugin. So whether you're writing online or offline, you're covered.
Writer Cons
#1. If you use a browser other than Chrome or an offline-document editor other than Word, you won't be able to benefit from Writer.
#2. Currently, Writer only supports English. So if you write primarily in Spanish, French, or any other language other than English, Writer probably isn't your best option for a writing app.
Writer Costs, Plans, & Payment Options
Writer starts at $11/month per user. If you need to use it at an enterprise scale, they can create custom pricing for you.
Do I recommend Writer?
Definitely for brands. It's not really designed for novelists or screenplay writers and shouldn't really be compared to writing apps like Scrivener.
But if you want to ensure brand consistency and keep all your communications in line with your style guide, Writer is a very helpful tool.
5. AutoCrit – Best Fiction-Specific App for Book Writing
AutoCrit is a fiction writing app that helps you spot issues with word choice, repetitive phrasing, and more. That makes it perfect for book writing and novelists.
This software goes beyond the basics of just a readability analysis and a spell checker. So it's got a little bit for everyone.
Here are all the pros and cons.
AutoCrit Pros
#1. Get real-time feedback on writing quality & style.
The"Summary Report" inside AutoCrit will give you instant feedback on the 'quality' of your writing — starting with pacing, word choice, and more while ending with readability scores you might also find elsewhere.
#2. Genre-specific feedback for your writing.
Generic feedback doesn't help you very much.
That's why AutoCrit goes to painstaking efforts to provide tailored suggestions and benchmarks based on the type of writing you're doing. For example, the 'acceptable threshold' of adverbs might be different for general fiction book writers vs. B2B, nonfiction stuff.
You can even go deeper, comparing your writing to individual, bestselling authors (like J.K. Rowling):
#3. AutoCrit excels at picking up your bad habits, like repeated words or phrasing, and preparing suggested alternatives to swap out.
#4. Get chapter-by-chapter editing suggestions to tackle big projects.
Adding "Chapter" headers in your draft will automatically create a hierarchy inside AutoCrit, which then allows you to quickly jump through the tool to edit one chapter after another.
#5. Export your suggested feedback in both Word, Rich Text, and Text files.
You can export all of the recommended edits into different desktop-based formats to work later offline or send your book to a peer.
#6. Shine a spotlight on momentum-interrupting sentences.
AutoCrit might be the only writing tool to analyze your wording and flag pacing or momentum issues that could serve as speed bumps to readers.
#7. You'll also find the same-old readability analysis and other basic editing features in tools like ProWritingAid.
#8. The "Unnecessary Filler Words" report inside AutoCrit should be required reading for every single writer on the face of the planet. It'll help you find and fix all of those unnecessary words to make your prose as concise as possible.
AutoCrit Cons
#1. AutoCrit exports to software like Microsoft Word don't always place nice. For instance, feast your eyes on these extra spaces:
#2. Unfortunately, while AutoCrit does include a grammar checker, it ain't that great.
So you probably can't ditch a separate tool like Grammarly Premium — you'll probably need to use them in tandem. (Or, go for something like ProWritingAid that provides better grammar checking with some, but not all, of the writing style feedback. Here are a few Grammarly alternatives.)
#3. AutoCrit only supports English at this time. No foreign languages.
Do I recommend AutoCrit?
Yes! Depending on what you're looking for…
If you want a writing tool that provides feedback and flags issues that almost all writers make, this software is probably your best bet for book writing.
But if you're looking for an all-in-one writing tool or something with distraction-free writing? This isn't the best bet.
6. Write! App – Best Distraction Free Writing App with Cloud Sync
Write! App is like a slimmed-down version of Scrivener.
It has a beautiful interface, awesome distraction-free writing, while also stripping away a lot of the 'extra' tool functionality that might get in your way if you usually work on single documents at a time.
Here are the best (and worst) aspects of the tool.
Write! App Pros
#1. Two distraction-free writing options. (Better than any old word processor.)
Write! App centers everything around its distraction-free writing. You can either use "Full-Screen Mode" which blocks out everything except your outline and document interface:
Or, you can use the "Focus Mode" that de-emphasizes everything else on your screen except the sentence or paragraph that you're currently working on.
If you want you can tag-team both the attributes for better writing as well as editing experience.
#2. Cloud synchronization
Nothing is more infuriating than saving a Word Doc on your work computer… only to need it later on your home device.
Write! App provides its own built-in cloud sync, so you can get access to the same shared library from any device you use.
Best of all, there are zero limits on the numbers of files you can save. The only downside is that the price jumps a little with this extra cloud sync feature ($4.95/year).
#3. Built-in collaboration features
One of the biggest downsides with Scrivener is that there are no collaboration features available.
Write! App, on the other hand, allows you to publish documents to the interwebs and get a shareable link. Pretty handy!
#4. Multilingual options (35 languages)
Write! App will spell check as you write in up to different 35 languages.
#5. You can also take fast, simple notes. So it's perfect for simple to-do lists and other ideas that pop up throughout the day.
Write! App isn't just for long, detailed writing. It can also be used for note-taking, with a few built-in keyboard shortcuts to instantly add bulleted lists or indentations.
Write! App Cons
#1. Only desktop apps available
Write! App doesn't currently support any mobile devices. So their software is only available on a Windows, Mac, or Linux device.
#2. Export options are limited
Write! App doesn't have the export options that something like Scrivener has. You can export documents into PDF, Plain Text, or Markdown. But that leaves out a ton of other options, like Word, EPUB, or Final Draft.
#3. No version history
Write! App syncs the document you're working on to always save the latest version. That's the good news.
The bad news is that there's no real way to travel back in time to older versions of your document.
#4. No free trial available, either
Write! App isn't super expensive (more on that below), however, no free trial is available. So you're either in or out.
Thankfully, there is a seven-day money-back guarantee.
Write! App Pricing Plans
Write! App has a single price of only $24.95 – not bad! Students can even save up to 60%, bringing the cost down to only $9.95.
If you're using their cloud sync, you might have some ongoing costs of $4.95/year.
They also accept anything from debit to credit, Amazon Pay, PayPal or even wire transfers. They also accept anything from debit to credit, Amazon Pay, PayPal or even wire transfers.
Do I recommend Write! App?
Yes, 100%.
Write! App offers an ideal minimal writing experience.
That means not one, but two, distraction-free writing options. The latest versions of your document are automatically saved to the cloud. And some lightweight organization make it easy to quickly build out simple chapters or sections of a project.
There are no mobile options, though. And export options are limited.
But the price is among the best, so it's highly recommended if you don't need a lot of extra bells and whistles.
7. Final Draft – Best Screenwriting App By a Distance
Final Draft is the screenwriting software of choice. It's squarely aimed at television and film industry professionals. Which is also why it's one of the most expensive writing apps out there.
But does it justify its high price and cater to the needs of other writers? Let's find out.
Final Draft Pros
#1. Final Draft comes fully-loaded with over 300 different templates! That's by far the most out of any other apps for writers we've reviewed, making it deal for writing a book, play, or episode.
#2. I also loved their "Beat Board" that works like a corkboard to dump different ideas and organize them to eventually build out storyboards or plot lines.
#3. Final Draft is also one of the best writing apps for real-time collaboration, no matter where those other people are located.
#4. You can lock older versions of documents to save and retrieve them at any point in time. So you can collaborate but not risk someone accidentally typing over your latest work.
#5. Scripts can also be exported into a variety of different formats, including .fdx, RTF, PDF, or HTML.
However, there are no .docx or EPUB export options available.
#6. Final Draft works on Mac, Windows, and iOS devices. No Android software support at this time.
Keep in mind that you're only allowed to install it on two devices under each license. But on mobile, you can combine it with something like the Grammarly Keyboard to get real-time editing as you type.
#7. Final Draft has excellent backup options that will run automatically behind the scenes.
Final Draft Cons
#1. Final Draft doesn't really offer a true distraction-free writing tool like Scrivener or Write! App.
Their site mentions a "Night Mode," but their support team kinda threw cold water on this as a viable alternative:
#2. I tried contacting Final Draft's email support with a few simple questions, but it has taken days for them to respond.
#3. Final Draft is a serious writing app for professional writers.
In short, that means it's expensive. Like, really really really expensive software. The $249 price tag is nearly ten times the price of Write! App.
Final Draft Pricing Plans
A new license of Final Draft 11 will set you back $249 for either a Mac or Windows version.
If you're upgrading from an old version, it'll be $99, while teachers and students can get the new version for only $129.99.
These Mac and Windows options come with a 30-day money-back guarantee.
Do I recommend Final Draft?
I do and I don't.
If you're screenwriting professionally and money isn't a concern, go for it. It's the industry standard for a reason. Book authors will also find some of the features handy.
However, for pretty much all other writers, it's probably overkill and too expensive.
8 Ulysses App – Best Mac Writing App (for Mac OS and iOS Only)
Ulysses is a Mac-focused writing tool available in the Mac OS and iOS app store.
It also automatically syncs files to Apple's iCloud, so it's heavily embedded in this entire ecosystem.
If you're in the Mac-obsessed writers crowd, this app is ideal.
Ulysses App Pros
#1. Ulysses has a single Library that houses all of your documents. No complex hierarchy or folder system to worry about.
#2. Ulysses also has full version history, meaning it'll save old revisions of past work so you can jump around and pull from older stuff if needed.
#3. Inside Ulysses, you can strip away all extra menu or buttons options to write completely distraction-free.
#4. You can also export Ulysses documents into almost anything, including Rich Text, Plain Text, PDF, HTML, Markdown, DOCX, or EPub.
The best part, though, is that you can also publish directly to WordPress (to take advantage of WordPress plugins) or Medium.
#5. There's no direct collaboration feature. You can, however, save the document files to iCloud or Dropbox and then use something like Dropbox Paper or Zoho Writer.
#6 Ulysses' customer service was probably the best we saw.
They first responded within 24 hours or so, and then all subsequent follow-ups were within minutes. Each response was friendly and thorough, too.
Ulysses App Cons
#1. Ulysses does not come with pre-made templates. You can create your own, but it's nothing like Final Draft's 300+ samples to get you started. It might also be tough to organize a huge project like a book, too.
#2. Ulysses is great for Mac users, but it's not available for other users. So no Windows or Linux. No writing apps for Android at this time, either. So only a sliver of the market will be able to use it at all.
Ulysses App Pricing Plans
Ulysses uses a subscription model of $4.99/month or $39.99/year if you pay annually (which breaks down to $3.33/month). So the price could add up over the course of a few years.
They do also have a 14-day free trial so you can try out their software for nothing.
Students and teachers are also in luck with some pretty hefty discounts on six-month plans (only $1.83/month).
Do I recommend Ulysses App?
Yes and no.
Mac writers will love that this tool works across all of their devices and works natively with other Apple products like iCloud.
I also loved that you could send files directly to WordPress or Medium.
However, not being available across Windows or Android devices cuts out a large segment of potential customers. There are no pre-designed templates. The organization is a little lacking for a book or novel. And the subscription model can get pricey if you use it over the course of a few years.
9. iA Writer – Best Bare Bones, Desktop Word Processor
iA Writer is another simple writing app that prides itself on minimizing distractions so you can focus on what's most important: putting words on a page.
It's by far one of the easiest apps we've used. But does it deliver enough power to make it worth it? Here's the answer…
iA Writer Pros
#1. iA Writer has a squeaky-clean interface. Your options outside of actually writing are pretty limited, so distractions shouldn't be a problem.
#2. iA Writer is also available across a wide variety of apps, including Mac, Windows, Android, iPhone, and iPad.
#3. Their "Focus Mode" allows you to have either the current paragraph or sentence highlighted, while everything else fades in the background. This keeps you laser-focused on just one section at a time.
#4. iA Writer also has pre-loaded templates to help jump start your work. Or, you can create and save your own.
#5. iA Writer seamlessly integrates with both iCloud and Dropbox.
#6 You can also publish directly from iA Writer to WordPress and Medium or as an HTML page.
iA Writer Cons
#1. Unfortunately, the only two export options you get (outside of WordPress or Dropbox) are PDF and DOCX. So no EPUB or Final Draft options.
#2. iA Writer also isn't great for quick brainstorming or storyboarding or anything like that. You're basically just writing notes on a blank page, without any real way to visualize connections between the information.
#3. There is no live chat support from iA Writer. I tried submitting an email request, but that also took them days to respond. So hopefully you don't run into any urgent issues when using them.
iA Writer Pricing Plans
iA Writer has an Android version that's always free, while the iOS option is $8.99.
The Mac license is $28.99, while the Windows license is less expensive at $19.99. Both versions offer a 30-day trial.
Do I recommend iA Writer?
Yes and no. iA Writer is a good, simple writing app.
It's fine for jotting notes or working on quick, one-off pieces of content (like blog posts) that you're going to publish directly to WordPress or Medium.
However, outside of that, it's a pretty limited tool. You can't really organize larger projects. It also lacks some key features and export options that don't make it a well-rounded writing app like Scrivener or even Write! App.
And the Best Apps for Writers are…
Writing is one of those activities an average adult does every day.
Whether it's writing stories, blog posts, letters, social media posts or as simple as writing an email to your boss.
And a writing software makes this whole process of jotting down words easier and brings more fun. Ditch Microsoft Word once and for all to write better, faster, longer.
Grammarly is the absolute go-to for grammar, spelling, and plagiarism checking. Get 20% off with our exclusive discount.
ProWritingAid is also good for simple projects, giving you the one-two punch of writing coach + part-time editor. (Pssst… we also have a 20% discount offer here, too.)
Scrivener is a good all-around typing app any writer can use. On top of that, its price is also well under budget.
Write! App is a nice happy medium between Scrivener and more robust options like Final Draft. It provides a little of both, but for a fraction of the price.
Final Draft would be an excellent pick for professional screenwriters and novelists. Though it's a bit pricey compared to the other tools, the features cover the cost.
Other options, like Ulysses or iA Writer, are good in one area or another. But they usually lack a few key features or options to really make them a strong all-around software option. Only a good education app development company knows the rightmost ways to develop, deliver, and deploy writing platforms that further aid writers in creating written masterpieces.