Finally, the Grammarly keyboard has now made its arrival on iOS. Due to its entrance, you have access to an editor that evaluates an individual's text, emails, tweets and whatever you choose when writing on your phone.
Over the past 10 years, Grammarly has helped users with their spelling and grammar in the overall efforts to eliminate innocent blunders.
This is a great app to have on the go. About 10 million customers employ Grammarly every day. Although there is a desktop version, mobile devices are now available for this app, including the iPhone and iPad.
Disclosure: These reviews are reader-supported. We might earn a small commission if you purchase something through our site. Learn more
Our Verdict
Grammarly adds best-in-class support for grammar, spelling, and plagiarism checking to iOS' already best-in-class privacy & speed.
Grammarly
Best All-Around
$11.66
/mo – before discount
PROS
86% out of 86% accuracy
16+ billion database
150k+ word limit
5 devlice limit
Includes plagiarism
1-hour response
CONS
Only supports English
Expensive without our link
Grammarly Premium Walkthrough Video
TABLE OF CONTENTS
Getting started with Grammarly iOS
To begin eliminating grammatical errors, you can download Grammarly from the app store on your smartphone device. Once the extension has been added, you will easily be able to follow some of the suggestions that Grammarly recommends through various online platforms. For example, when you see a green G, you can begin writing in the tone of your choice. Some of the more basic writing corrections will be visible, and by clicking on the app, meaning the green G, the pop-up editor begins its work on the necessary corrections.
As with anything else, viewing tutorials along with reviews will increase the quality of your experience while using this tool. There are very few surprises as you began your track to improving your written communication skills. The product itself is designed to be effective wherever you are. For example if you're in the office on a desktop or in a remote location, Grammarly is designed to make life easier. This tool is designed to make you appear more professional and formal regardless of the setting in which you choose to communicate. However, if you choose to write in a more relaxed tone, you have that option, but ensuring that your communication is perfect and while meeting your standard is what's most important. The great thing is that the choice is yours, as you are in control.
Edit grammar on Grammarly iOS
After submitting a completed document, checking your grammar and punctuation is easy to do when editing your document using the iOS keyboard. There is an autocorrect feature that allows technology to assist in determining what you meant to say while typing even though the spelling of the word was incorrect which inevitably results in grammar mistakes. These auto-corrections are based upon your personal dictionary that is embedded within the smart phones technology.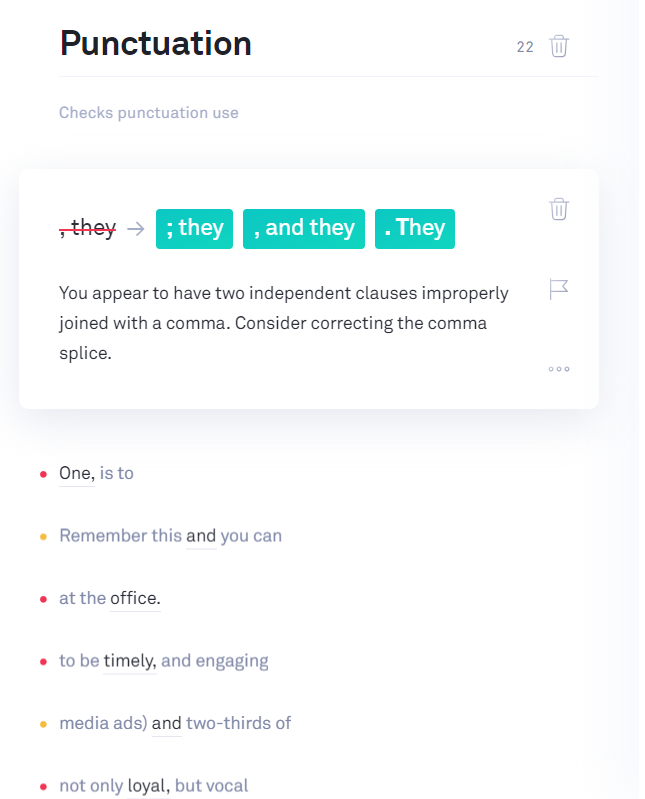 With the predictive text being available, this increases the fluidity while typing using the keyboard app. Most iOS devices have this technology already available for use. What's great is that while you're keying words using your swiftkey keyboard, a suggested word pops up allowing for easy entry of the suggested term. Not only is this feature predictive but is also a simple spell check, as the term is already correctly spelled. Having a vocabulary enhancement tool like this will automatically improve your writing style while simultaneously reducing any grammar spelling mix-ups.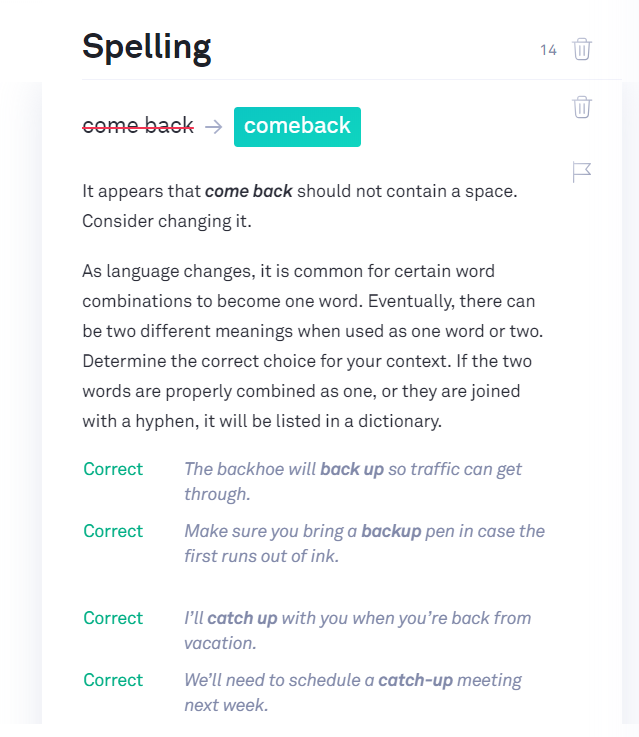 You can even copy and paste on your smart phone, and the spell checker will still identify misspelled words at the click of a button even on social media platforms.
You even have the ability to run iOS apps even if you have an Android device. Grammarly is very simple software, and when used properly, it is a very powerful tool.
Check plagiarism on Grammarly iOS
Just like the desktop app, plagiarism checks can be done via the mobile app. Once the app is open, there is an easy process to begin the plagiarism check. Just click the button in the document, and it will begin its reviewing process. Not only will you be able to quickly identify areas of concern, but you will also be able to continue with identifying grammar errors too.
Hence, Grammarly's plagiarism checker is be able to identify plagiarism from billions of webpages and academic databases. It lets you know if the text that is included has been previously written in other content. In fact, Grammarly's Premium plagiarism check would indicate passages that need to be cited and will provide you the necessary resources to professionally credit any utilized sources.
Uninstall
It is very easy to uninstall Grammarly's free version of the product. During the uninstall process, the browser extension associated with the app will be removed also. The unfortunate thing is that by choosing to remove the app, going forward, any grammatical or spelling errors will totally be the responsibility of you.
To proceed with your decision, the simplest thing to do on your respective smart phone is to simply press on the app and hit uninstall. In some instances, you may have to go into your settings menu to locate the respected app and then request the app to be uninstalled.
This process should be very easy and not challenging at all. Following these steps will not affect your phone whatsoever during this process. If there is ever any challenges or questions, contacting customer support is the best option available. A representative will easily walk you through the process.
Conclusion
If you ever want to ensure that your message looks great, Grammarly is a tool that will ensure that you can avoid misspellings, grammar and punctual errors and most other penmanship challenges on all of your websites of choice. For those that are concerned, iOS and Android have made their arrival with some customized features.
You see, a grammar checker like Grammarly assures that your punctuation and spelling mistakes are easily corrected with little effort on your part. You will be hard-pressed to find a grammar checking tool better than Grammarly. There are very few iOS app errors that cannot be corrected through contact with customer support. Further, if you're looking for a Grammarly iOS option, simply download it from your smartphone store.
What's more exciting is that a chrome extension can be added to your smartphone. Grammarly has gone out of their way to make sure that this app is usable regardless of smartphone. You can do away with having a passive voice while communicating your thoughts, and with improved advanced grammar skills, one can only improve their personal and professional life. With ever increasing amounts of new consumers finding Grammarly as their tool of choice, it would be a shame if you didn't too. Choose Grammarly!