Plagiarism is easy. That's why so many people are tempted to do it.
Instead of having original thoughts and making an effort to write them out yourself, you can simply copy and paste the work of other people.
Sounds like a great hack, right?
Plagiarism is a fool's errand. Not only are there risks if you are caught, but it's also just plain unethical and lazy. It goes against the very reason you are writing to begin with, which is to share your unique thoughts and lessons.
Of course, there are situations where you need to quote an author or cite research. In these situations, you can avoid plagiarism by merely making sure you cite sources and give credit.
In this article, we'll explore the different types of plagiarism and how you can avoid them. We will also look at how some of the most popular plagiarism detection software can help you make sure your work is original.
Grammarly Premium Walkthrough Video
Grammarly
Best All-Around
$11.66
/mo – before discount
PROS
86% out of 86% accuracy
16+ billion database
150k+ word limit
5 devlice limit
Includes plagiarism
1-hour response
CONS
Only supports English
Expensive without our link
Five Types of Plagiarism
1. Deliberate Plagiarism
The most common (and worst) kind of plagiarism is deliberate. It involves taking a written sentence or paragraph from an original source and attempting to claim credit for it. If a written piece directly quoted from a source does not have quotation marks or an in-text citation, this constitutes plagiarism.
Deliberate plagiarism means a person knows they are copying the work of another person. Because most plagiarism standards at colleges are set at less than 25% of the entire piece, a lot of people think they can get away with a 'little bit.'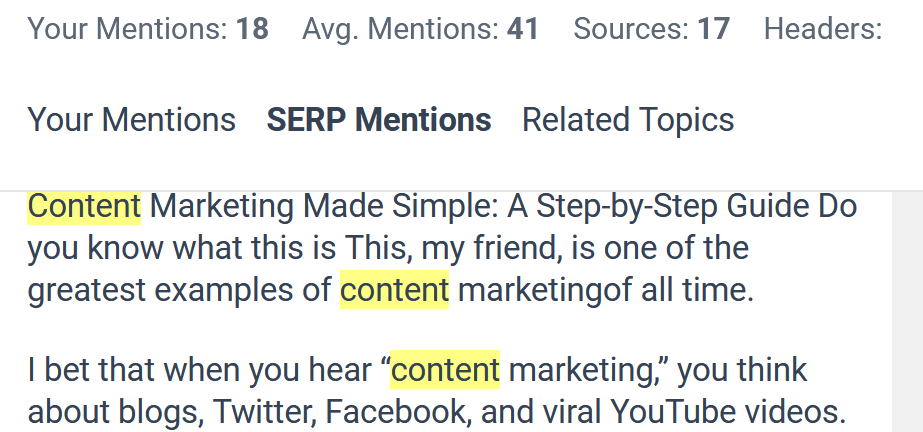 This form of plagiarism is widespread, especially for students and for content writers. In one study of 1,800 college students, 84% cheated on written assignments, and 52% plagiarized one or more sentences for a paper.
For students who think they can get away with plagiarism, it might be worth reconsidering. There can be some severe consequences, including failing courses, or expulsion from a school.
For professional writers who create written content for businesses, deliberate plagiarism can potentially result in legal action, fines, or penalties.
Often, a cease and desist letter will precede intellectual property litigation where the copyright owner informs you of their awareness of your violation of their IP rights. In other words, it is a demand that you stop the violation, and that you may face legal consequences.
2. Mosaic Plagiarism
The next most common type of plagiarism is when someone attempts a mosaic (sometimes known as patchwork plagiarism). This type is also deliberate, but a little more covert.
Mosaic plagiarism is the act of taking ideas from several sources and patching them together. When a person uses one sentence or phrase from one piece and then combines it with an idea from another original source.
Very often, mosaic plagiarism is done to attempt to bypass plagiarism checkers. Sometimes it can avoid detection because the software cannot compare small sentences or fragments of sentences. Or the database that the plagiarism detection software is referencing is quite small.
Despite being harder to detect, mosaic plagiarism still carries the same risks as any other kind of plagiarism. The intent to deceive or pass off another person's work as your own is the problem; not the fact it is difficult to detect.
3. Accidental Plagiarism
There are times when we think we have created something original, but another person has already shared our idea. The chance of accidental or coincidental plagiarism is higher in an academic setting where a lot of people are writing about the same topic.
In the world of business writing, if you are sharing ideas that are similar to other writers, there is also a chance that you happen to write the exact same thoughts as another person.
Using a simple plagiarism checking tool will soon point out any accidental plagiarism, and you can then adjust your writing, so it is either correctly cited, or change it to be original.
4. Self Plagiarism
Many people assume that if you are copying the work of another person, then you are plagiarising. However, there are certain situations (especially in the academic arena) where re-using your own ideas can be considered plagiarism.
Self-plagiarism can be categorized as both intentional and unintentional plagiarism, depending on the circumstances of the work. However, both are treated equally severely within the writing community. For a novice writer, learning how to differentiate between original content, avoid repeating exact words throughout the document, and change up the source material can help mitigate self-plagiarism instances.
The key to not falling into the habit of self-plagiarising is to cite the source the same as you would for another original piece of work.
In the professional writing world, the rules around self-plagiarism might be a little less rigid. However, it is a good idea to quote your ideas and cite them with links.
5. Using an Essay Mill
Over the past 20 years, there has been a rise in the volume of online services that will provide writing assistance and even write essays for students. Getting help to write is a grey area, and according to a study on essay mills, 13% of students were not sure if buying a pre-written paper was considered plagiarism.
While professional websites use content writers and ghostwriters, this is strictly forbidden in the academic world.
The risk of using an essay mill or purchasing a pre-written piece is that it is difficult to know if the piece has been plagiarised heavily. Many of these services will recycle the same content as there is no risk for them of being penalized. But for students or professional writers, there is a risk of using pre-written material, especially if it has not been checked by plagiarism detection software.
Most professional content writers know when to use exact words and citations, and how to best avoid using plagiarized material. However, you can never be sure if an online essay writing service is reputable enough to avoid academic plagiarism, so it's best to do the projects by yourself and develop your academic writing skills.
Try to provide visual/image examples here — plagiarism from a tool, 'manual' plagiarism where people just rephrase stuff to skip out on an automated tool catching them, cite our graphs here:
Correctly Citing To Avoid Plagiarism
Avoiding plagiarism is often a matter of proper citing. Knowing how and where to cite, use quotation marks, or references for your examples will ensure you are not accused of plagiarizing. Here are five ways that accurate citing can save you.
Paraphrasing
It's human nature to take ideas or quotes from another person and rephrase them in your own words. This is called paraphrasing. The accepted rule is that as long as you do not copy more than two words in a row, you are safe. If you use more than two words together from another source, it is advisable to use quotation marks.
However, even when you paraphrase an original author, it can be a good idea to avoid any exact words and, additionally, provide the sources you're using. While they might be common knowledge, it's better to be safe than sorry. Moreover, when you use online paraphrasing tools like Paraphraser.io or Wordtune.com, you can get different ideas for original content. They provide suggestions for several words which helps you to avoid using exact words while paraphrasing.
Citing
Citing is the easiest way to avoid risking plagiarism. The key is to use the document formatting guidelines (i.e., APA, MLA, Chicago, etc.) for proper citing protocol. Most citation rules will include the name of the author(s), the date of publication, or similar information.
The citation style you use will differ depending on the document's intent, intended audience, and whether it is used for personal, professional, or academic writing.
Quotation Citing
If you want to quote a source, be sure to reproduce the quote exactly as it appears. Citing a direct quote from another author involves listing a page number (or paragraph number for web content). As a rule, avoid quotations of more than 40 words. Any quotation of more than 40 words can be paraphrased adequately, and the source can also be cited.
A direct quotation of a famous work might bring unwarranted focus to the possibility of intentional plagiarism, overshadowing your research and skill in academic writing. Consider how the original author would use the terms and act accordingly.
Self-Citing
If you want to reference your own previously written material, you should cite precisely the same as you would if another author wrote it. If you re-use your own writing without an in-text citation, this can be a form of self-plagiarism.
Referencing
One of the simplest ways to avoid plagiarism is by including a reference page at the end of the essay or article or paper. For students, you must ensure that these citations meet the document formatting guidelines used by your educational institution. Most reference pages will include the author(s), the date of publication, title, and source.
Proper attribution will usually resolve whether a work contains intentional plagiarism or is simply higher-quality academic writing.
The 5 Best Plagiarism Checking Tools
If you are serious about avoiding plagiarism in your written work, there is a new method to help you. Today we have a lot of plagiarism detection software available to track the content sources of what you write.
The different tools range from free to costing a few dollars, up to a monthly fee. We'll look at three of the best here, but you can also see a full review of the ten best plagiarism checker tools here.
To test the plagiarism checking abilities of each of these pieces of software, we chose a large document (3500 words) with a lot of deliberately plagiarized text.
Let's look at four different plagiarism checking tools that handled the challenge, starting with the free option.
1. Grammarly Premium
The first plagiarism tool we tested is Grammarly Premium.
You're probably no stranger to Grammarly. It's one of the best writing tools on the market for a reason.
Not only does this tool have a plagiarism checker as part of the premium plan (which costs $12- $29 a month depending on the chosen plan), but it also checks grammar mistakes.
The downside of the Grammarly tool is that you must pay for a premium membership to use the plagiarism checker.
Here's how the Grammarly plagiarism checker works.
You access the plagiarism tool on the same screen as the grammar checker. Once a document is uploaded, you can access the plagiarism report by clicking on a tab in the right-hand corner.
Similar to Viper and QueText, Grammarly will use an extensive database (around 16 Billion web pages) to show which passages have been plagiarized.
Grammarly underlines the individual sections that have been plagiarized and the sources. It also offers an overall score displaying what percentage of the piece appears to be plagiarized.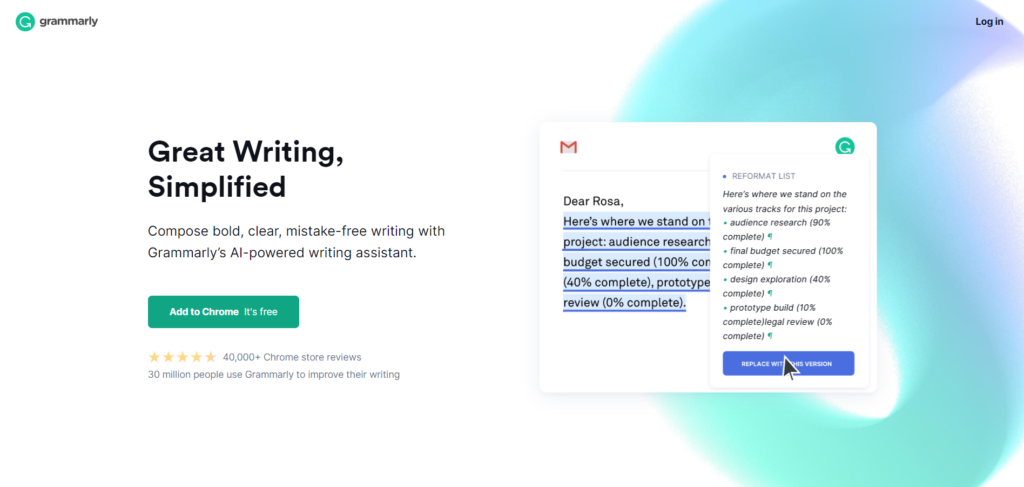 In terms of value for money, if you are looking for an all-in-one tool for better writing, Grammarly is likely the best option (especially if you choose to purchase the annual membership to get a lower price). If you only need a simple plagiarism check, then you could consider either Viper or QueText.
All three of these detection software tools will help reduce the risk of plagiarism in your work. You can rest assured that you haven't accidentally plagiarized or if you do happen to, you can take the time to cite the work accurately.
2. Viper
Viper is a purpose-built plagiarism checker for students, business, and academic papers. The Viper free plagiarism tool is straightforward and only requires an email for account setup. From there, it's a simple upload and scan process.
Within about 20 seconds of uploading, Viper will return a completed scan report, for up to a 5000-word document.
The user interface highlights text and then shows the plagiarism sources it finds in each document. On the left, Viper shows the plagiarised text highlighted in a specific color. On the right, it will show the link to the original source.
While Viper is a free plagiarism checker, it will keep asking you to upgrade. Once you click to scan your document, you'll get an advertisement pop-up explaining the benefits of upgrading to Viper premium (i.e., buying credits).
The good news is you can still choose a free scan (after ticking the box to agree to the conditions). However, by ticking the box and accepting, you are allowing Viper to potentially republish your work at a later date. (Read more about this in our full Viper review).
If you have a smaller article or essay, then Viper might be a good first step in checking your work for plagiarism.
3. QueText
QueText claims to be the number one plagiarism checker in the world. It boasts an accurate plagiarism checking database that pulls from websites, books, and journals.
QueText also uses a system known as DeepSearch for all of its premium reports, which checks 35 billion websites, 20 million books, and 1 million journals.
After uploading your document, the software gets to work and, after a few minutes, will return comprehensive search results.

While there is a free version of QueText's plagiarism detection software, it only allows 500 words to be checked at a time. It also only allows a user to run three reports in one month. For most students and writers, this is not going to be enough to check even one document.
The premium paid version of QueText has no restrictions. Users can run an unlimited number of reports at a limit of 25,000 words at a time (50 pages).
The QueText PRO membership's plagiarism checking tools costs o$9.99 per month, which is a reasonable cost considering the breadth and depth of the database it can check.
4. Searchenginereports.net
Another advanced online plagiarism checker is available on SearchEngineReports. This tool doesn't charge a penny from its users, and it allows everyone to check a file for plagiarism of up to 1500 words in a single go. You don't have to become a registered user for accessing this plagiarism software.
5. Writer
Unlike previous plagiarism-checking tools, Writer is a somewhat unique piece of software that may be less widely known, but has a specific design to suit a unique purpose.
Writer's instruments include a grammar and style checker very similar to the one Grammarly offers, and it contains a powerful tool to detect unintentional plagiarism. However, what sets Writer apart from other writing assistants is its focus on brand cohesiveness.
Namely, Writer uses a robust database of style checkers, which can be customized according to a client's needs, to deliver the best brand messages and prevent possible plagiarism.
Its integrated design allows a company to quickly check for repetition of exact words and the use of direct quotations to properly gauge the quality of the articles it's putting out to the public.
Conclusion
Plagiarism is never an option if you want to be taken seriously as a student or a writer. Even though the amount of free information online makes it expedient, the consequences (and diminished sense of self-respect will eventually ruin you.
Maintaining your academic integrity and avoiding unintentional plagiarism will bring more success than literary theft and academic dishonesty in your works.
Hopefully, this guide gives you an idea of the best ways to avoid and overcome common plagiarism mistakes and tools to use to ensure you are delivering 100% original work.