Penn and Teller MasterClass review synopsis
What you'll learn: Have you ever wondered the secrets behind some of the most baffling magic tricks you've seen on stage? This MasterClass reveals them, and shows you step-by-step how to achieve them yourself.
Run time: 140 minutes, or a little under 2.5 hours, of course lessons. There are also 40 minutes of bonus training lessons.
Pairs well with: Garry Kasparov Teaches Chess, Phil Ivey Teaches Poker Strategy, Will Wright Teaches Game Design and Theory, Daniel Negreanu Teaches Poker.and Tony Hawk Teaches Skateboarding
Recommendation: Yes, this MasterClass is definitely worth it. Penn and Teller are the best of the best when it comes to magic, and this class reveals the tricks behind their trade.
Magic enthusiast isn't a label I'd give myself, but I have been known to spend my downtime watching David Blane baffle passersby on the street, or Penn and Teller dazzle audiences on the Las Vegas stage.
When I heard Penn and Teller released a MasterClass that revealed the secrets behind their performances, I had to check it out. The duo are revered amongst a group of magicians considered to be the best of the best, but I was skeptical. Were they really going to reveal their secrets?
"We're known for breaking the rules of magic so we thought we'd break some rules," Penn said. "They say never do a trick twice. So we're going to do a trick twice. They also say to never tell an audience how a trick is being done…. so we're gonna tell you exactly how it's being done."
I got exactly what I was looking for — a window into the truth behind the magic trick, and a new interest in trying some of those tricks for myself. In this review, I'll break down exactly what the Penn and Teller MasterClass offers, how much it costs and if it's worth it for you.

Disclosure: In the interest of full transparency, Codeless uses affiliate links in our MasterClass reviews to cover our site's costs.
Our Verdict
Yes, I would recommend Penn and Teller's MasterClass to anyone with a vague interest in magic. Watching the lessons feels like watching a long magic show, and was a much more valuable use of my time than spending an evening scrolling through Netflix.
Penn and Teller MasterClass
See the Magic for Yourself
PROS
Learn in real time
Actionable lessons
Watch them do magic on stage
Reveals their magic tricks
CONS
Not a one person job
Need props
In this MasterClass review, you'll learn:
A few frequently-asked questions (FAQs)
On the occasion where I've had the opportunity to brag about my newfound party tricks, these are some of the questions I've come across.
Do I need a subscription to access this course?
Yes, you need a MasterClass subscription to access the course which will run you $180, but unlocks all of MasterClass's courses — not just Penn and Teller's.
Do Penn and Teller really reveal their magic tricks?
Yes, they do. The famous duo is even banned from Magic Castle, an exclusive private clubhouse for members of The Academy of Magical Arts, because they believe that revealing the trick at the end of a show actually makes it more satisfying for the audience.
Does MasterClass have a cancellation policy?
You can cancel your MasterClass subscription at any time. Also, if you aren't satisfied with your MasterClass subscription, you can contact them within 30 days for a full refund.
Is the Penn and Teller MasterClass worth it?
Yes, Penn and Teller's MasterClass is worth it for the in-depth insight into the famous duo's magic show, and the step-by-step instructions that allow you to do the tricks too.
[Unlock Magician Secrets with Penn and Teller's MasterClass]
About Penn and Teller
In 2021, Penn and Teller celebrated 46 years of professional partnership. They started working together on the streets of Philadelphia where they worked their way up to running multiple sold out Broadway shows. They're now well-known as one of the most beloved headlining duos in Las Vegas history.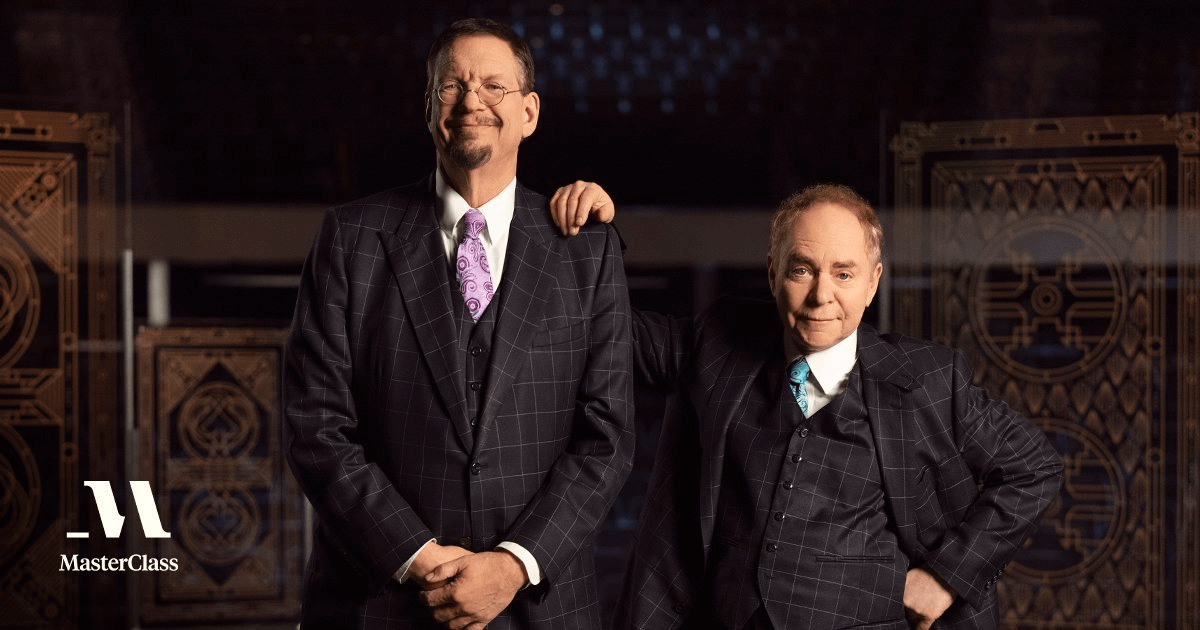 They are most famous for continuing to defy the labels that magicians often carry (for example, the one that dictates you never reveal your secrets) and have been known to bring their very own distinct form of comedy to the stage.
Their Las Vegas headline has won "Las Vegas Magicians of the Year" eight times, and was called "The single best show in Vegas," by the Los Angeles Times. They currently run a hit series for the CW Network, Penn & Teller: Fool Us! where new magicians compete for a chance to star in their Las Vegas show.
A short breakdown of the Penn and Teller Masterclass course
Penn and Teller's MasterClass teaches the principles behind magic through the teaching of four common types of magic tricks: The French Drop, coin magic, card tricks and rope tricks.
Using each of these examples, they teach students misdirection, performance, sleight of hand, and much more.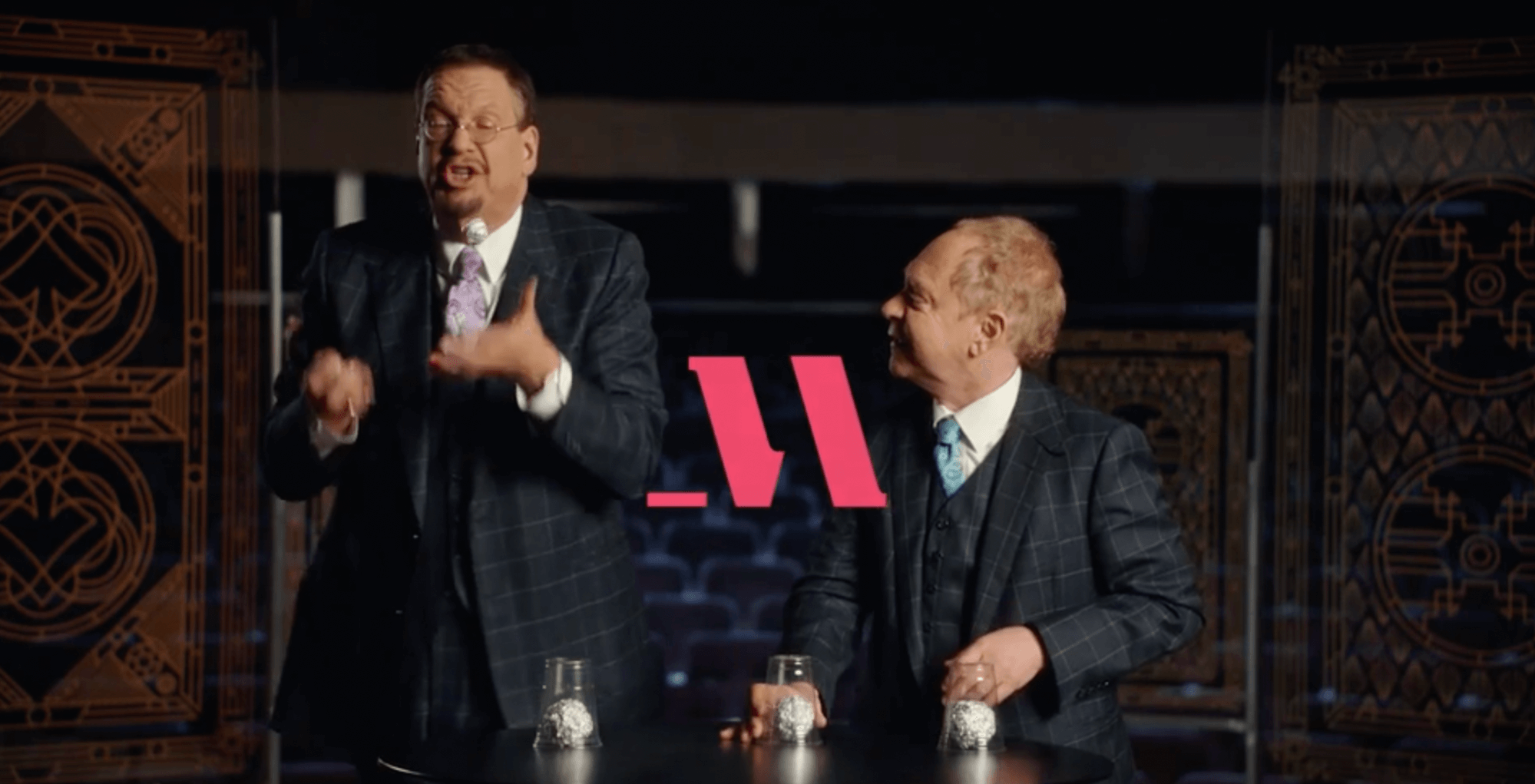 In nutshell, here's what you'll learn:
How to think like a magician
How to be an honorable magician
Misdirection
Sleight of hand
Cause and effect
The principles of performing
Several magic tricks including The French drop, coin magic, card tricks and rope tricks
How much does Penn and Teller's MasterClass cost?
You can't purchase the Penn and Teller MasterClass as a stand-alone product. You have to purchase a MasterClass membership, which unlocks not only Penn and Teller's MasterClass, but also all of the others.
There are three different membership tiers that you can purchase, all of which must be paid annually in one lump sum, even though MasterClass lists them using a monthly price:
Their Standard tier is available for $180 annually, whereas their Plus and Premium tiers are available for $240 and $273 a year, respectively.
Every plan unlocks all of MasterClass's content. There are only two differences between them: the number of devices that can stream MasterClass content at the same time, and, with both the Plus and Premium plans, you can download video lessons for offline viewing.
[Get Your MasterClass Membership]
What is included in the Penn and Teller masterclass?
Runtime: 140 minutes, or just under 2.5 hours, with an additional 40 minutes of bonus content
Course Value: 5 stars. What sent me over the top was the added recording of a professional magic show.
Lessons: 14 video lessons, plus three bonus chapters
Supplementary materials: workbook and community forum
Supplementary workbook
Each MasterClass includes a downloadable workbook, which is a PDF file that provides supplementary content that either helps students follow along, or practice at home.
Penn and Teller's supplementary workbook is 64 pages long, and is organized in such a way that the exercises within it follow the video lessons. Each workbook chapter includes a summary of the video lesson, a list of props you'll need to follow along, and accompanying photographs.
For example, here's the page of the workbook that follows along with The French Drop: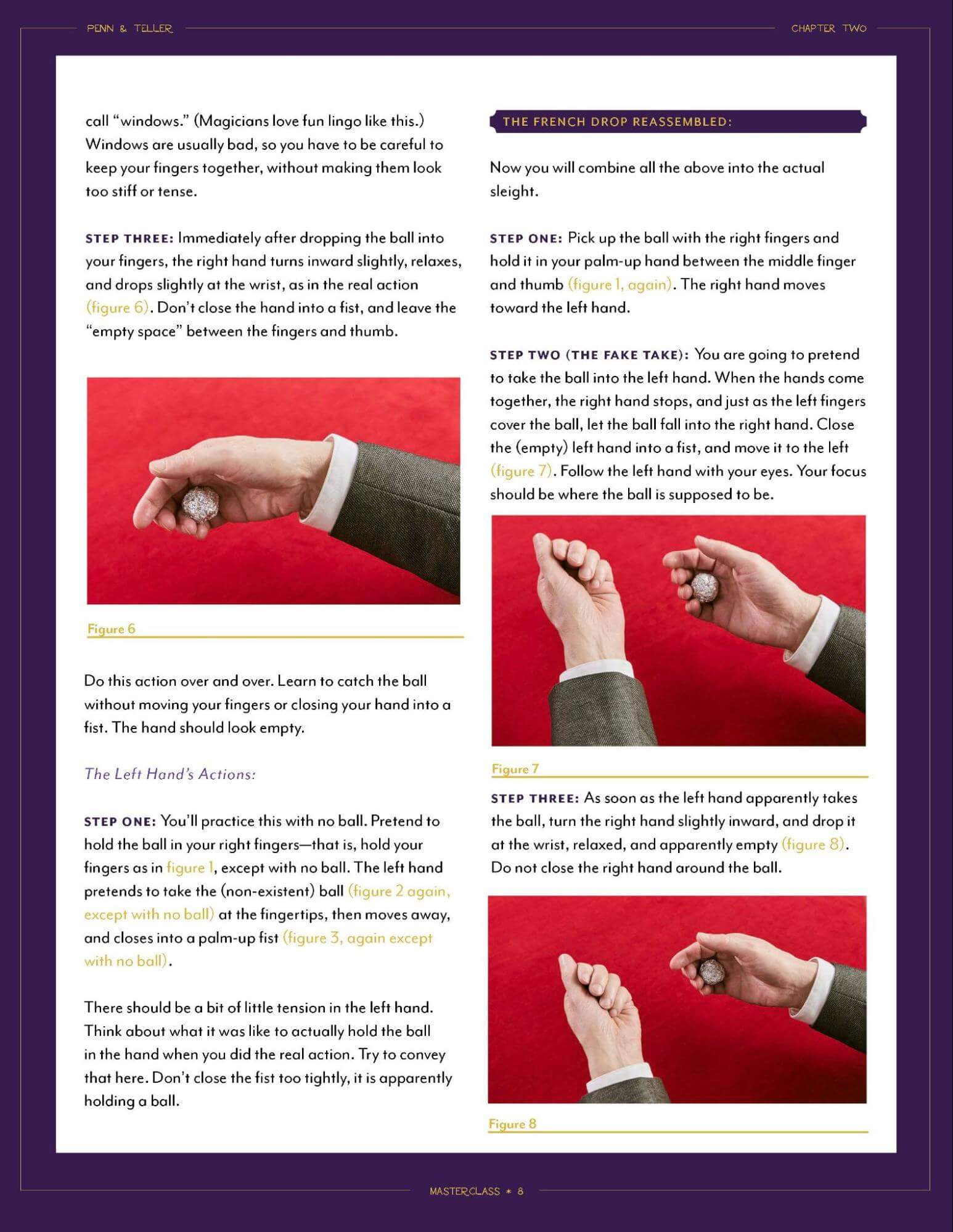 In my opinion, the video lessons are much more helpful than the photos, but the photos do make it so that you can use this workbook as a stand alone tool. You don't always have to have a video lesson playing in order to practice.
This is another example from the rope trick video lesson, where Penn and Teller teach students to cut apart a rope and put it back together again: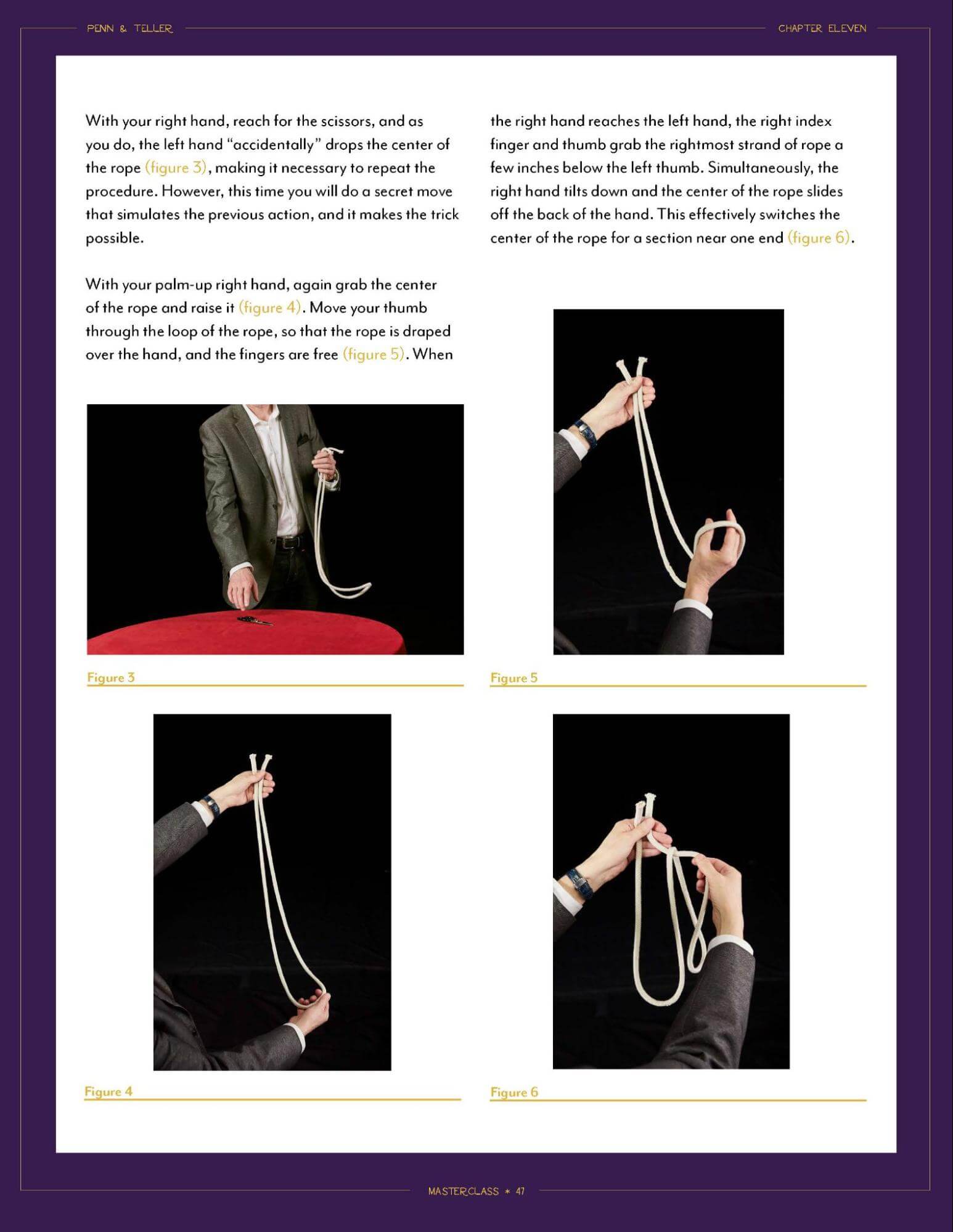 The MasterClass Hub
Along with the workbook, each MasterClass also includes access to a MasterClass Hub — a community forum for students to discuss the lessons and get to know one another.
Penn and Teller's MasterClass Hub features conversions between students with questions about specific tricks, tips on new techniques, contests for new magicians, and much more. Here's what the hub looks like: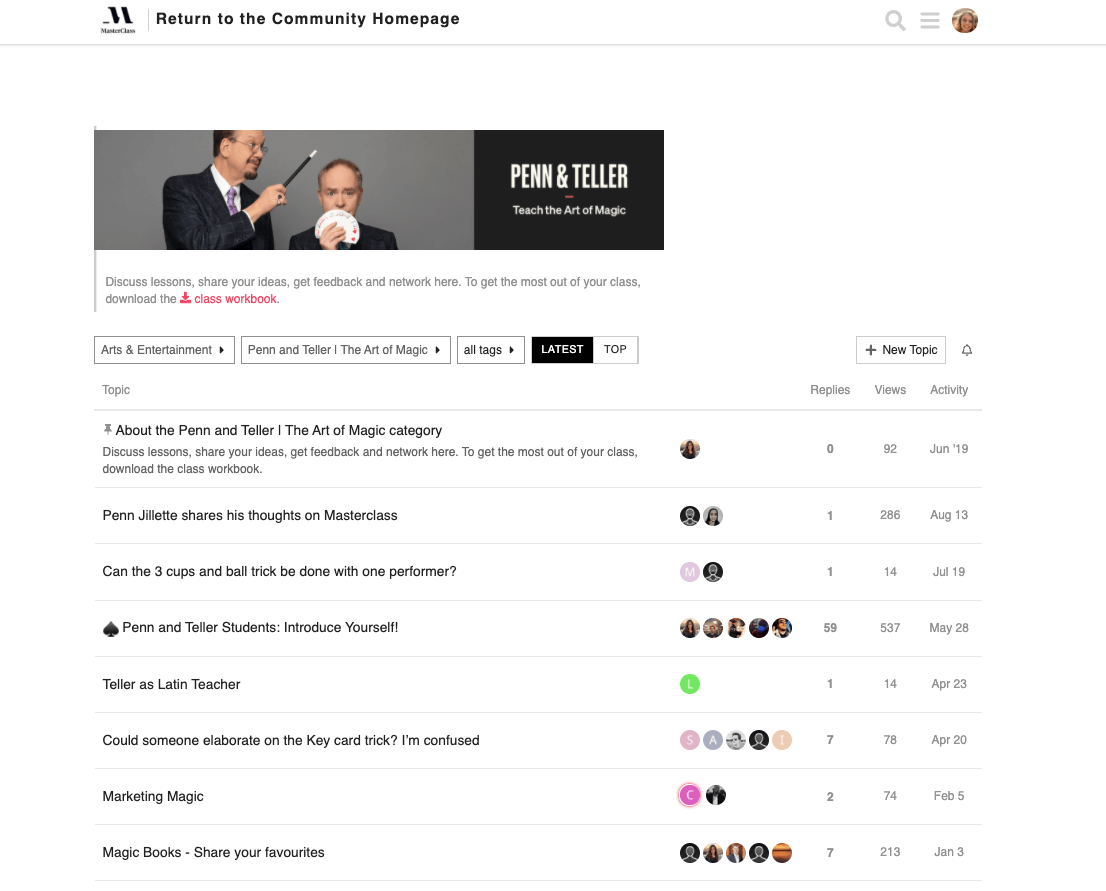 Individual threads look much like a typical forum and feature conversations from all MasterClass students that are interested in participating: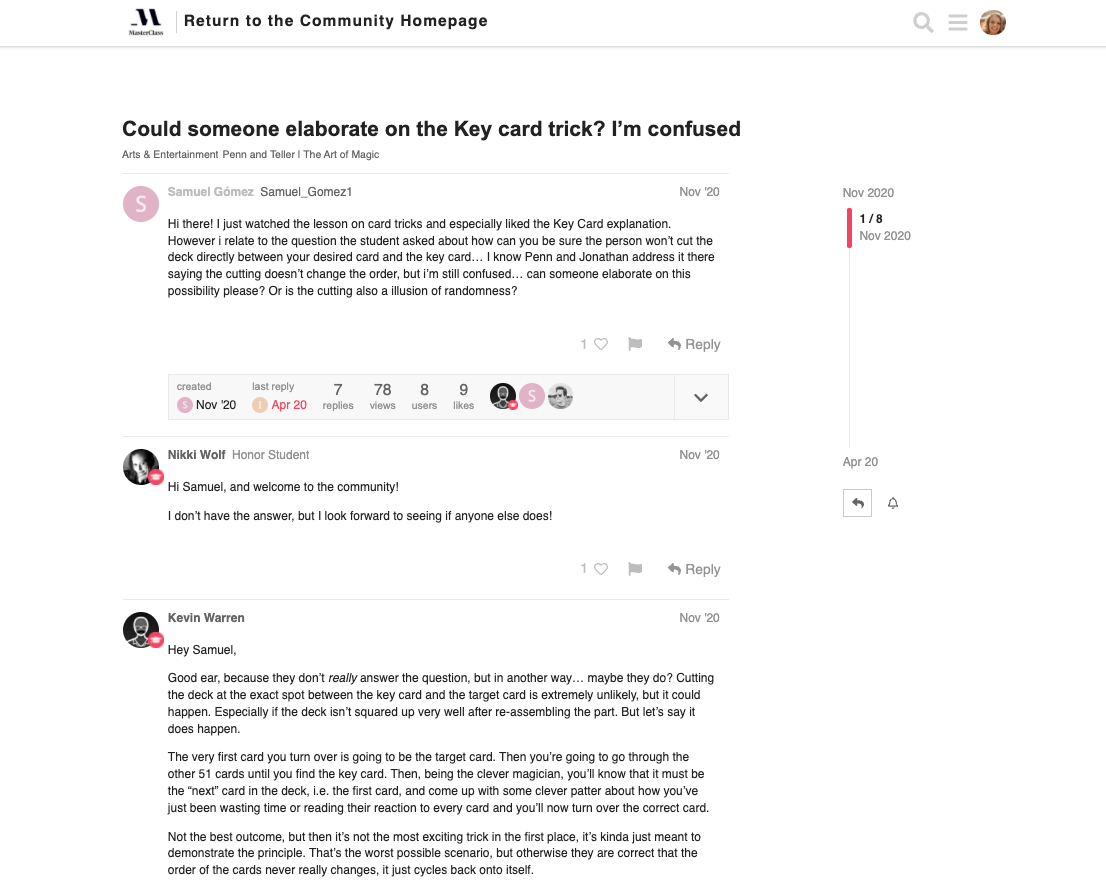 You can both participate in new topics that have been posed by other students, or create new topics of your own to get a new conversation going.
A complete breakdown of the Penn and Teller MasterClass curriculum
The Penn and Teller MasterClass is packed full of interesting information for curious beginners or advanced students.
Curriculum: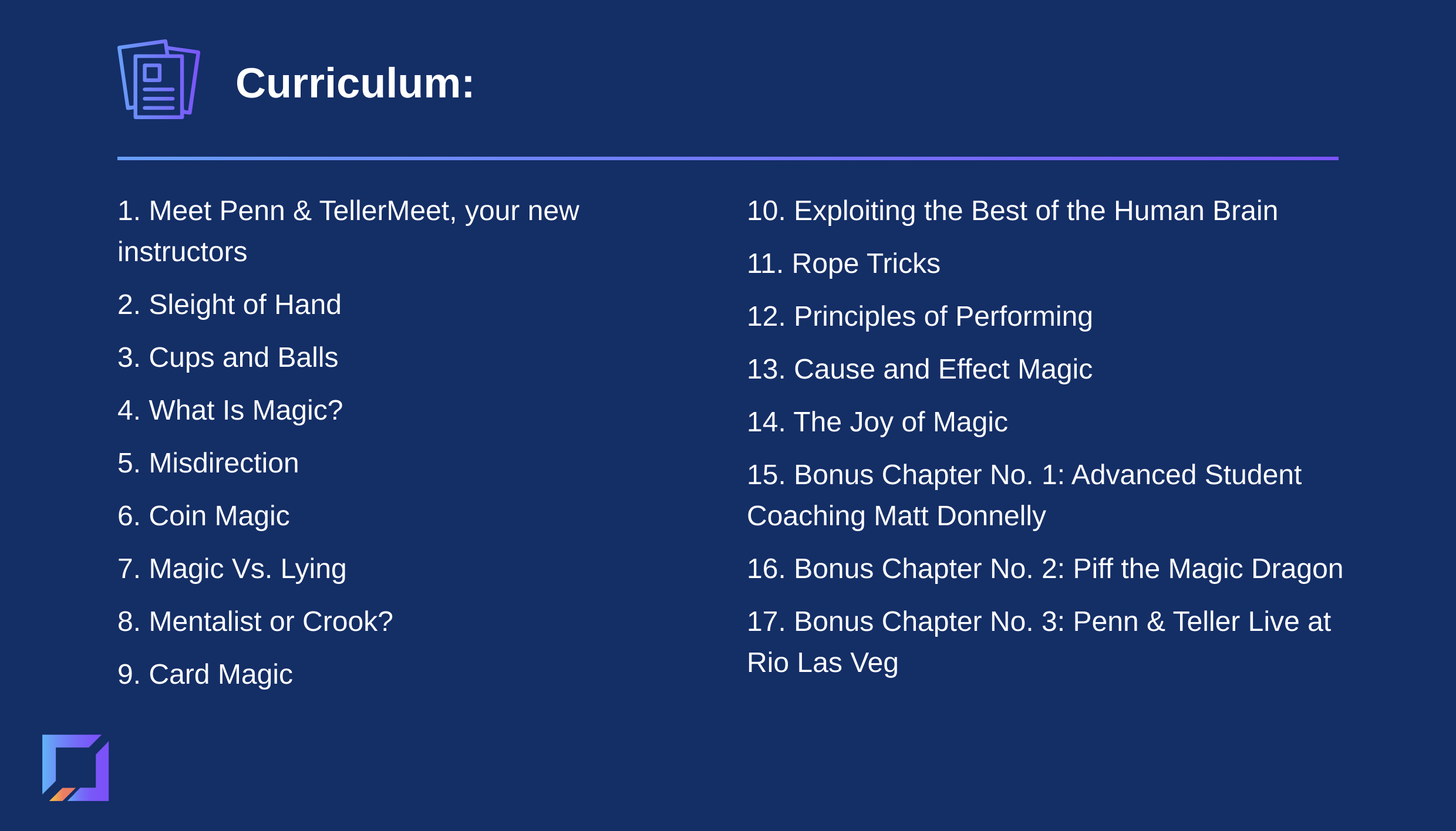 Meet Penn & TellerMeet, your new instructors
Sleight of Hand
Cups and Balls
What Is Magic?
Misdirection
Coin Magic
Magic Vs. Lying
Mentalist or Crook?
Card Magic
Exploiting the Best of the Human Brain
Rope Tricks
Principles of Performing
Cause and Effect Magic
The Joy of Magic
Bonus Chapter No. 1: Advanced Student Coaching Matt Donnelly
Bonus Chapter No. 2: Piff the Magic Dragon
Bonus Chapter No. 3: Penn & Teller Live at Rio Las Vegas
Course summary:
The course starts off with a meet-and-greet with your new instructors, the emmy-winning magicians that are well-known for dazzling audiences together on stage for almost 50 years.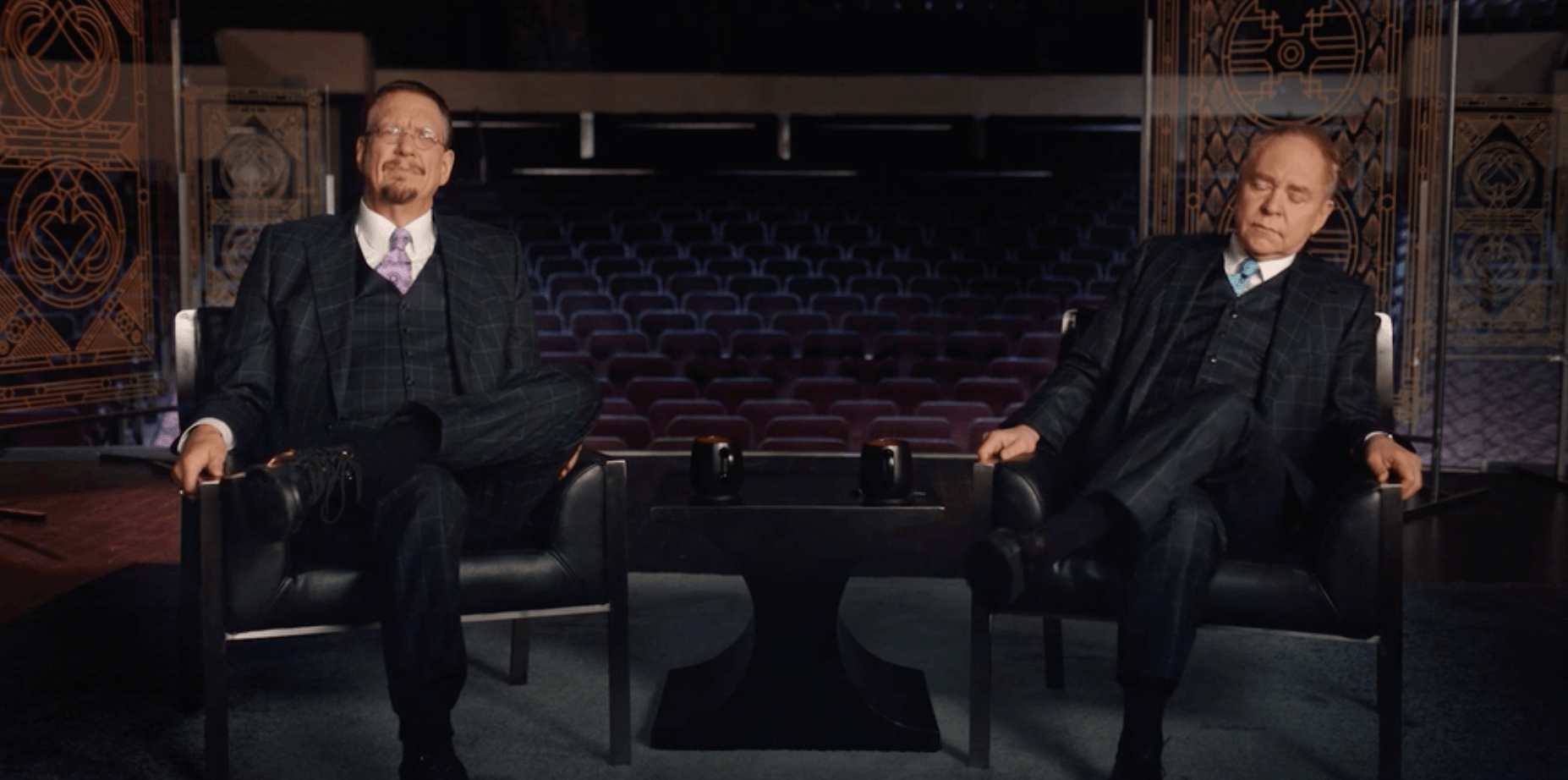 Then, they take students through sleight of hand using a popular trick known as the French Drop, where a ball appears underneath a different cup than the audience expects it to.
Here's an example of a video lesson close-up, where Penn teaches students exactly how to hide a ball in their hand.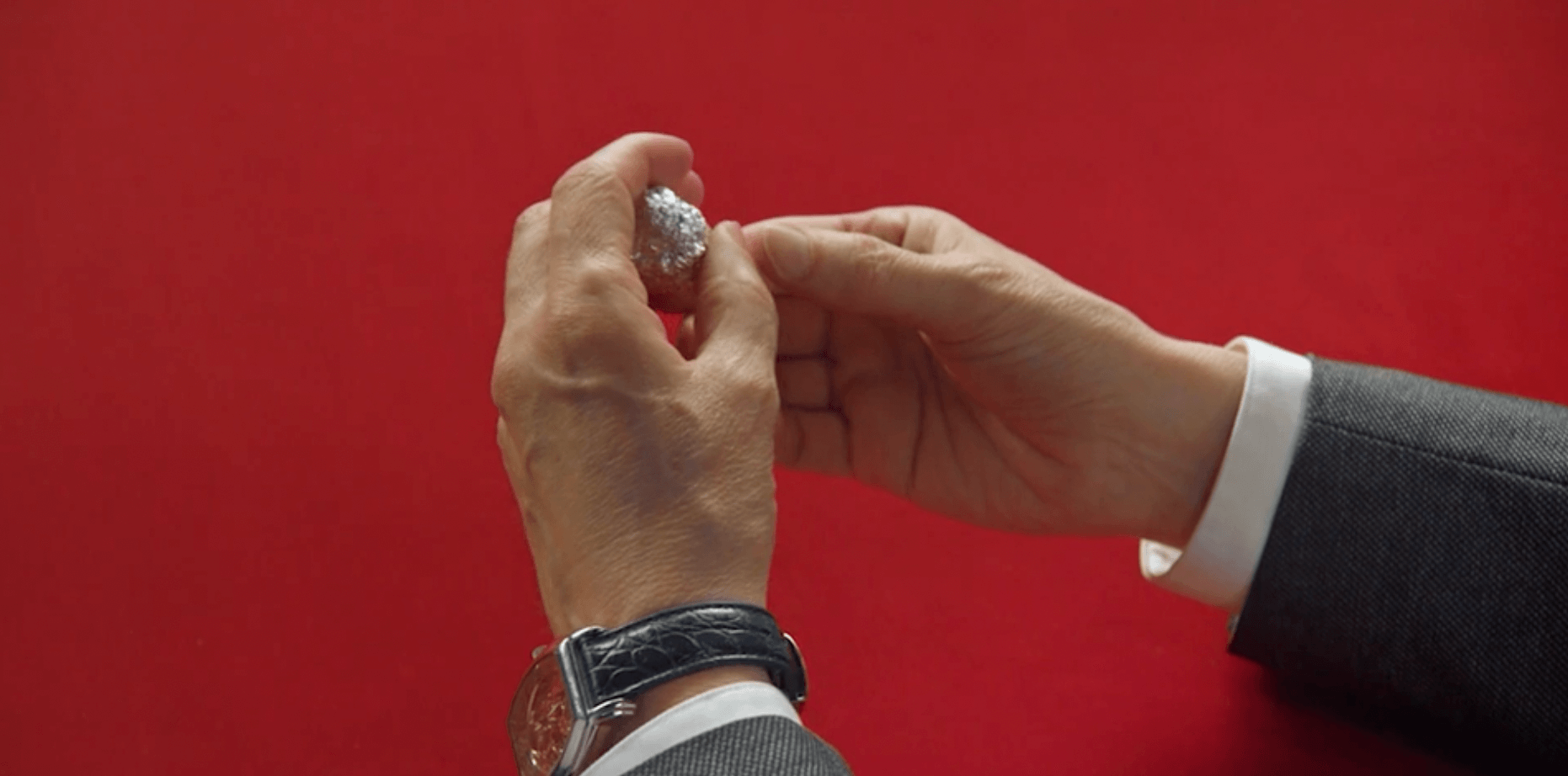 After learning your first trick, Penn and Teller define magic for their students before turning to misdirection. Penn and Teller demonstrate with what seems to be a well-known stage trick using Teller and a gorilla, but I seriously bet you can't guess how this one ends.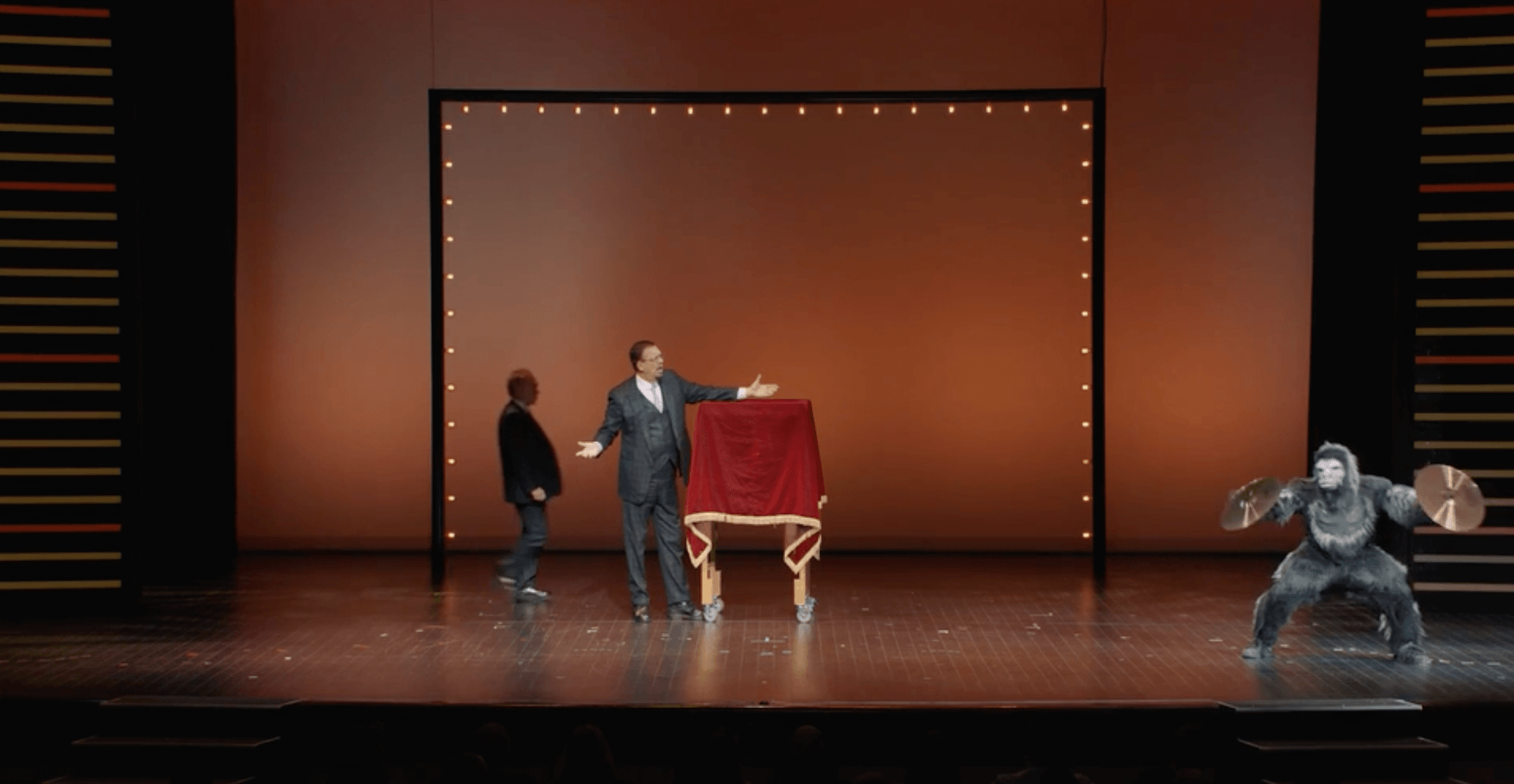 Their lessons in misdirection lead into a lesson on coin magic, for which students need both sleight of hand and misdirection to master.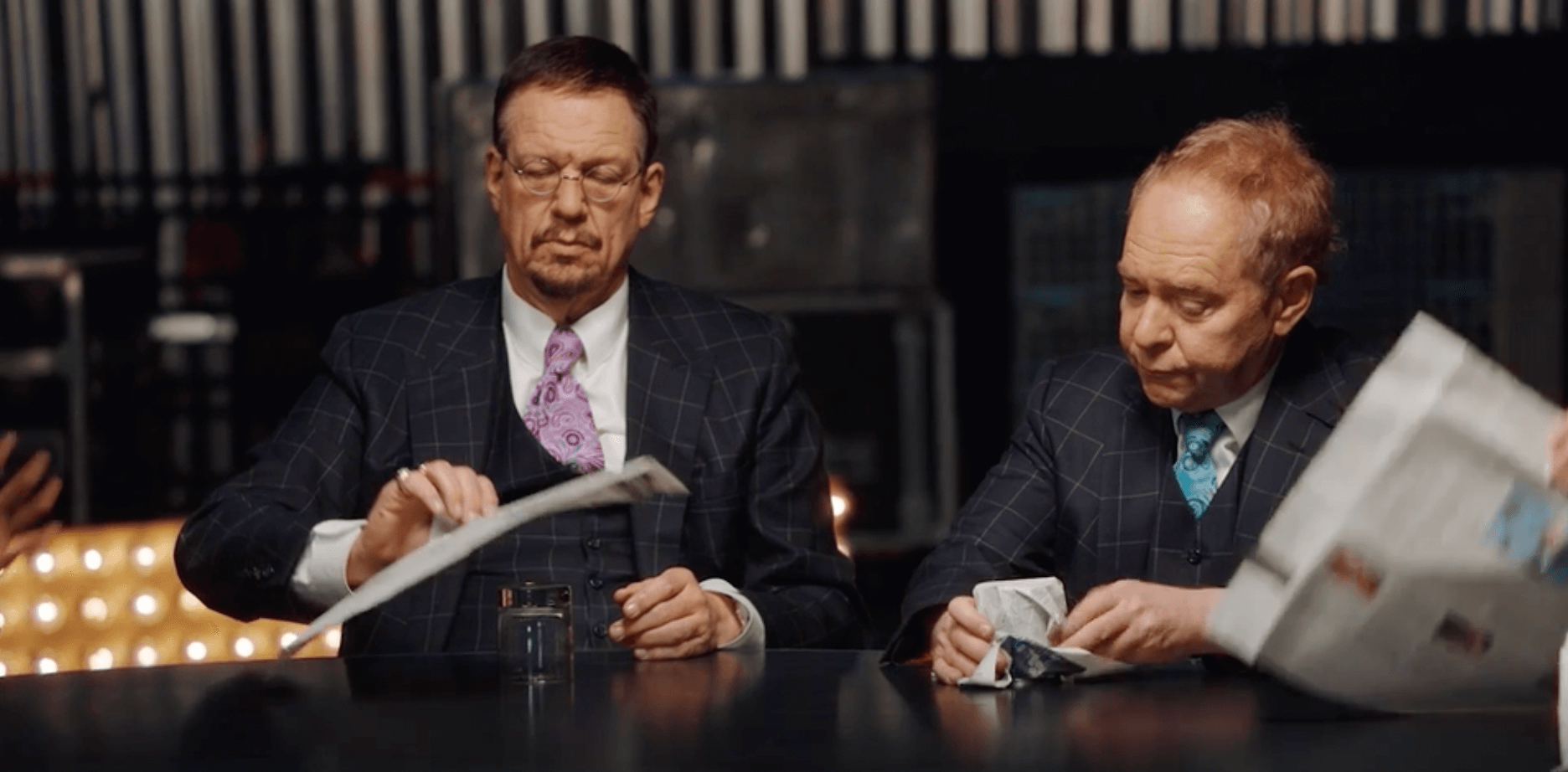 One of my favorite aspects of this MasterClass is that after in-depth lessons, you often get to see a clip of Penn and Teller on stage, performing a much more advanced version of the trick. For example, here Teller makes life fish appear from what seems to be thin air: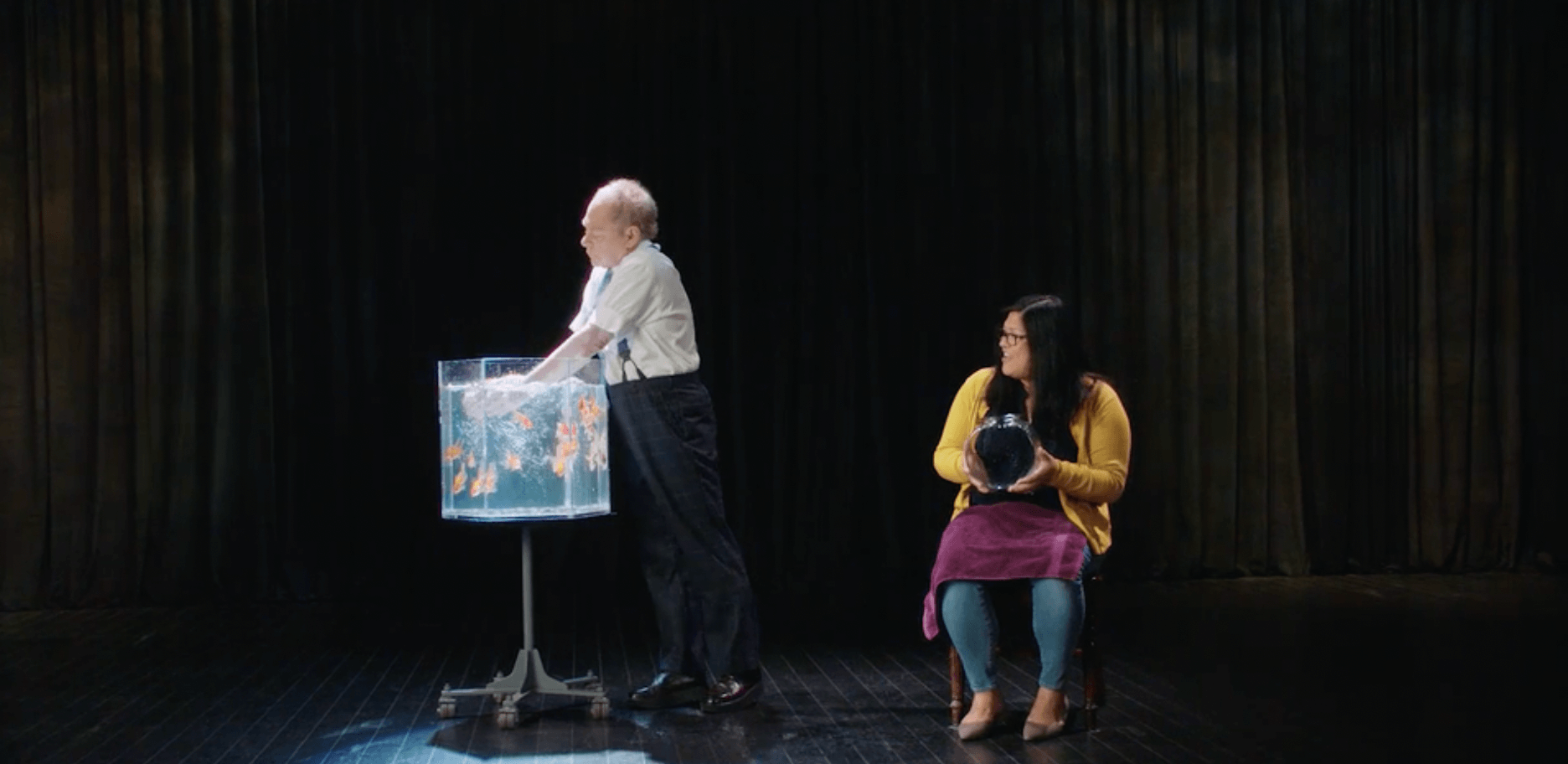 Following lessons in misdirection and coin magic are moral lessons in how to handle lying on stage, and the difference between a mentalist and a magician.
"The reputation of a magician is an honest liar"

– Penn, Lesson 7, Magic vs. Lying
Lessons on card tricks follow. Penn and Teller actually bring in a third magician, Johnny Thomson, to help them teach these lessons.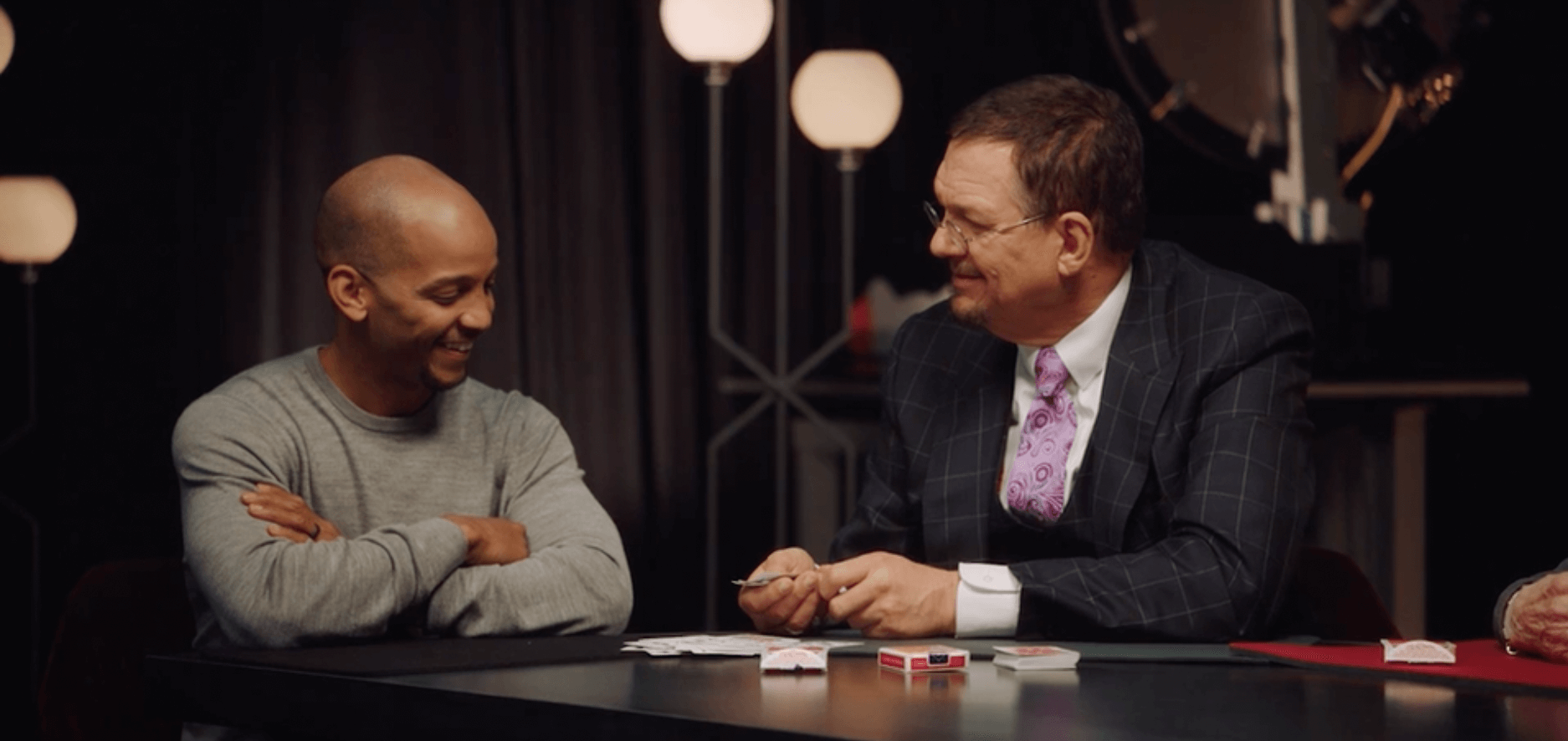 The next and final magic principle includes exploiting holes in the capabilities of our brains in order to make us see something that isn't there.
In order to demonstrate, they teach students how to make an audience think they have cut a rope, and then magically put it back together.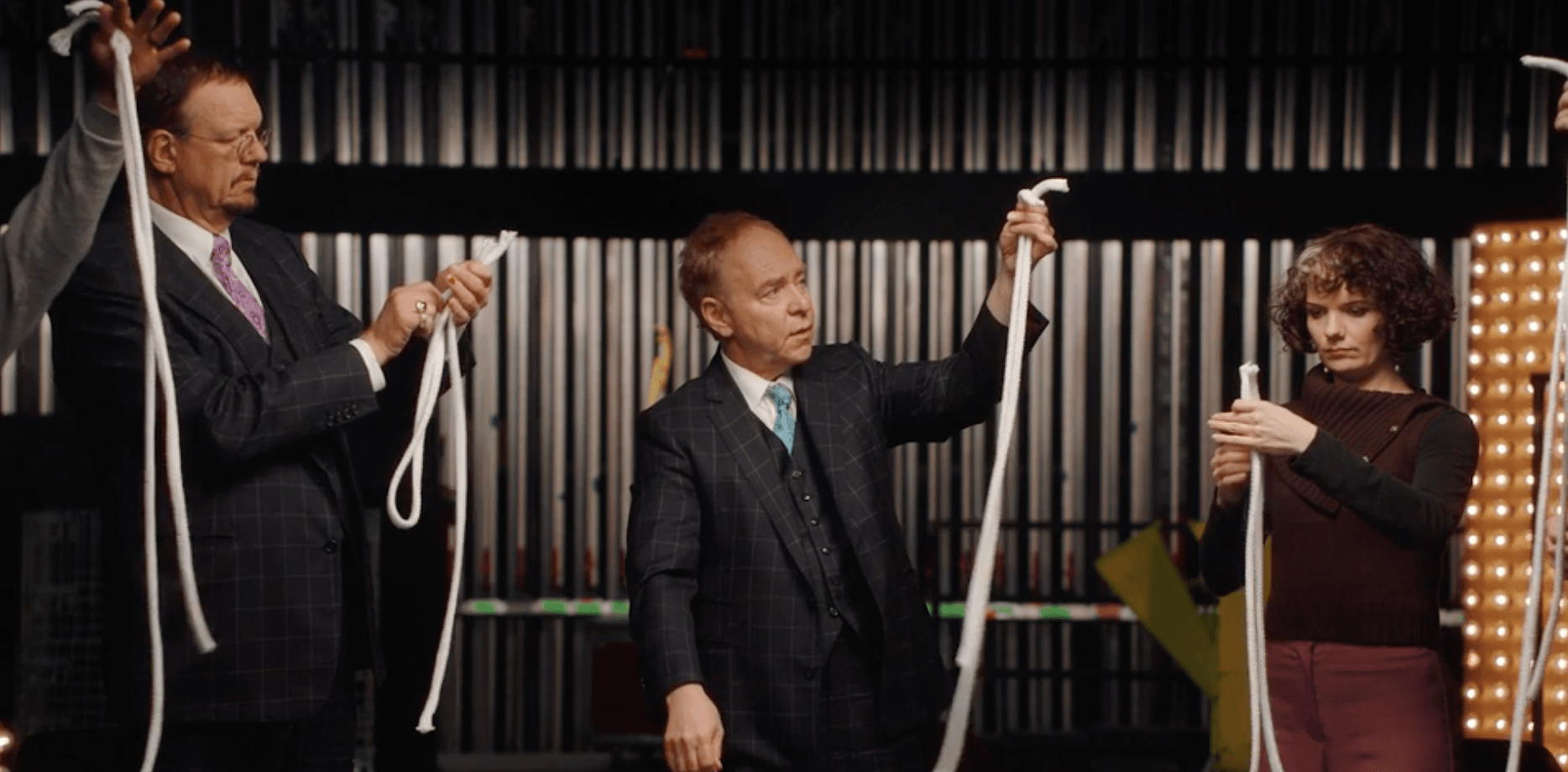 The course ends with a series of sessions where Penn and Teller teach some principles of performing and cause and effect.
If you practice along with the video lessons, one of the most valuable sections of the MasterClass is watching them critique an advanced student. This video lesson really drives home all of the principles you've already learned throughout the course succinctly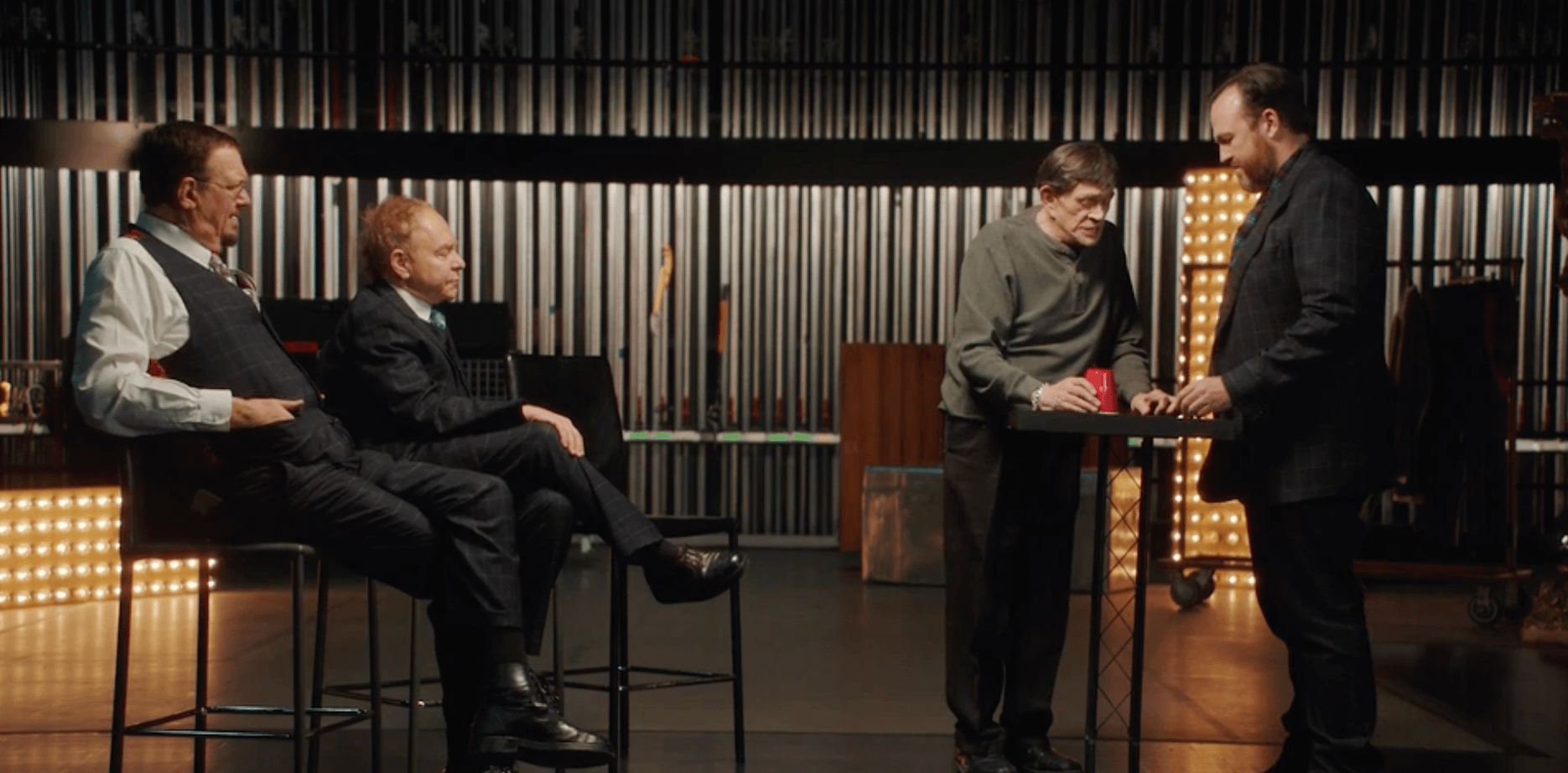 My favorite part of this MasterClass is that it ends with a live performance from Penn and Teller that hasn't been released as a recording before.
What I learned
The most interesting part of this course for me was the insight into the mental state of an audience, and how magicians use that to make us believe that what we're seeing is real. But beyond the big picture, these are my takeaways.
4 takeaways from this MasterClass
1. I can now do The French Drop.
At this point, I've only practiced twice, and can make it look like I'm transferring an aluminum ball from one hand to another without actually doing so.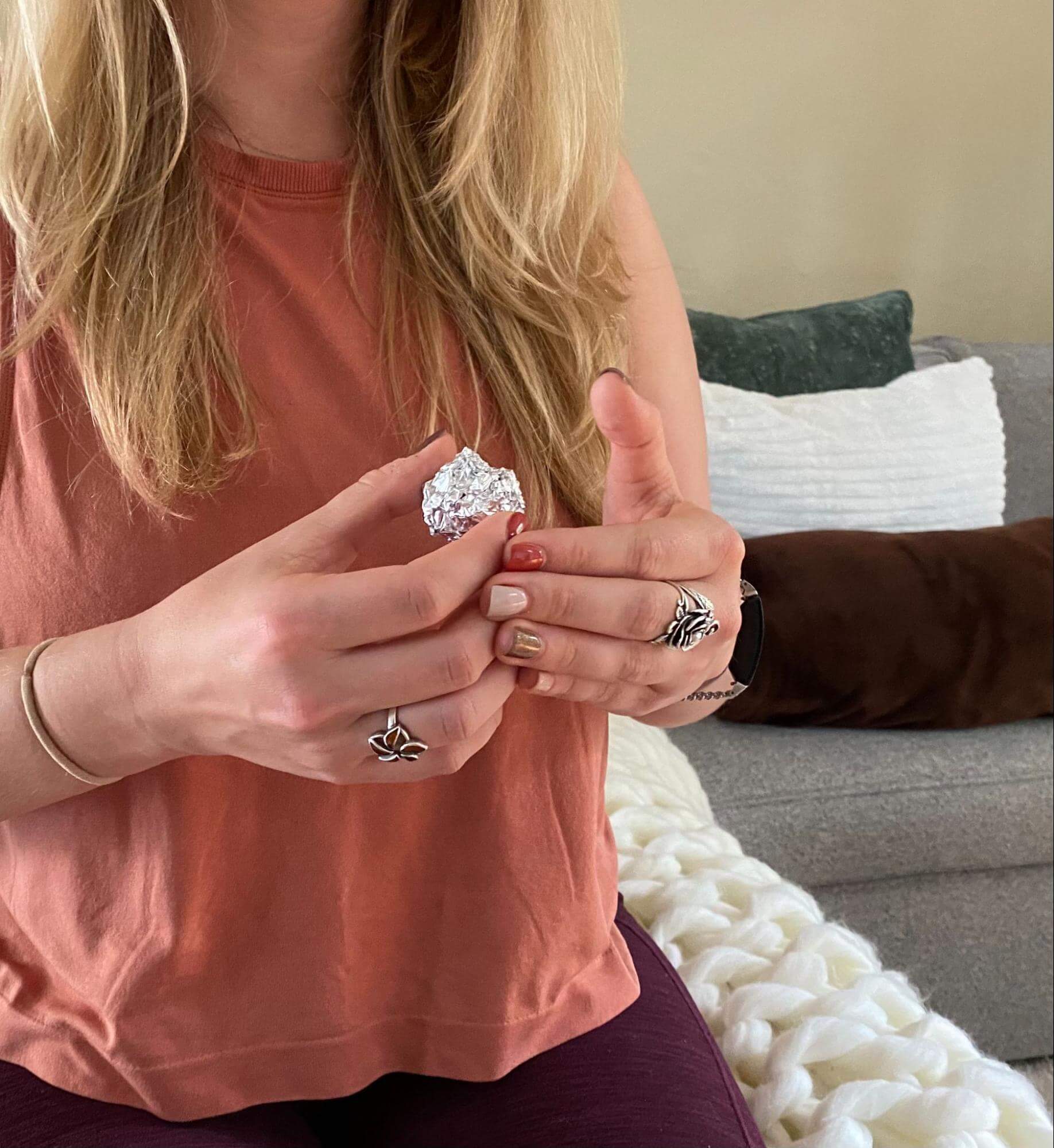 2. I know a little more brain science than I did before
There are actual shortcomings in the way we've evolved to think that cause us to miss some of the details behind a magician's actions on stage that I didn't know before.
3. I can make a ball appear underneath a cup when you think I've thrown it away.
Penn and Teller's teaching skills allowed me to successfully fool my boyfriend into thinking I had tossed a ball across the room when I'd instead place it underneath the middle cup on the table.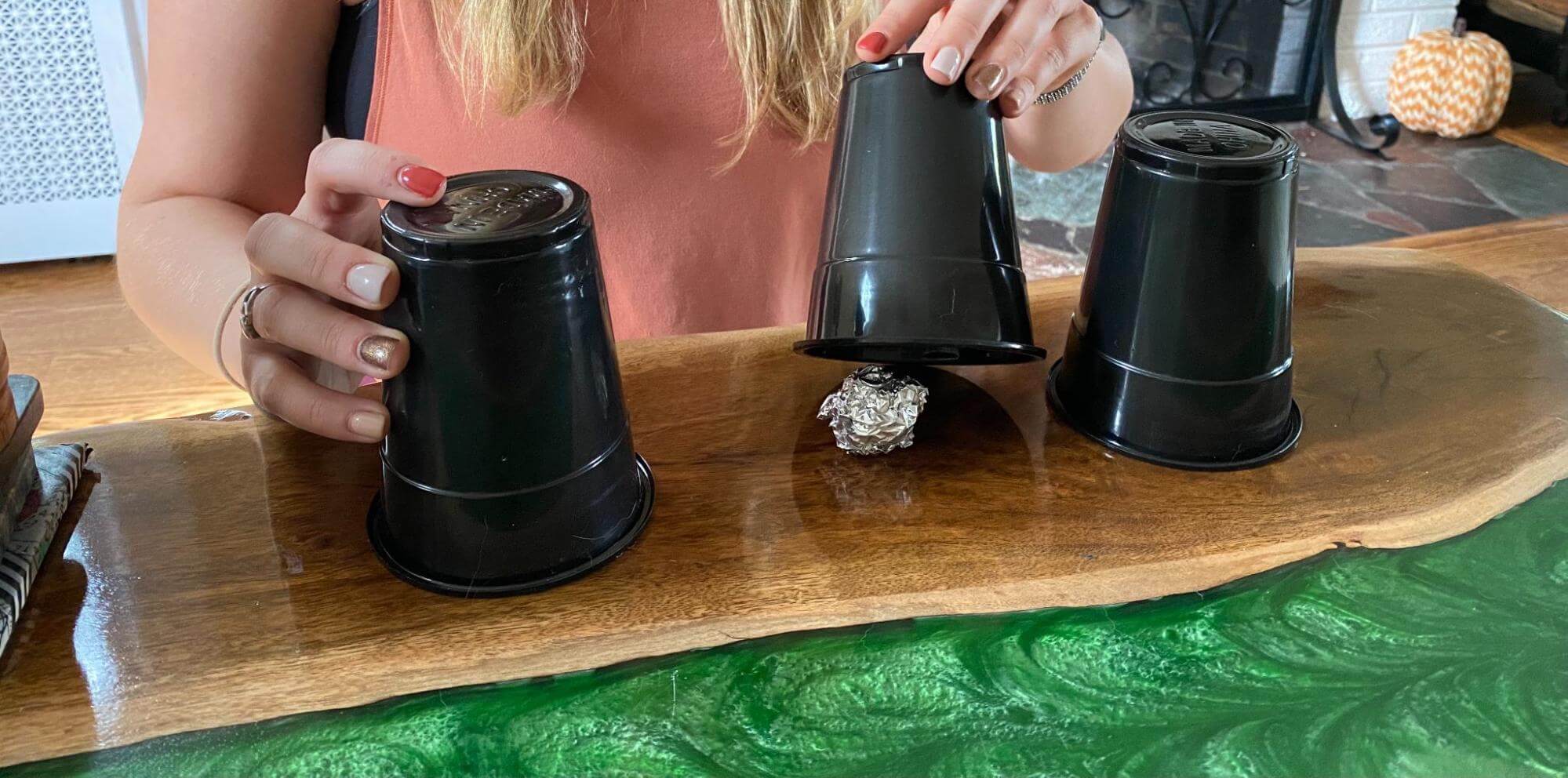 4. Magicians follow codes of conduct
Penn and Teller's MasterClass revealed a lot about the moral complications of being a magician or illusionist that I hadn't thought of before, but are important to consider before calling in a crowd to watch a trick.
[Learn Your Next Party Trick with the Penn and Teller MasterClass]
Memorable quotes from this MasterClass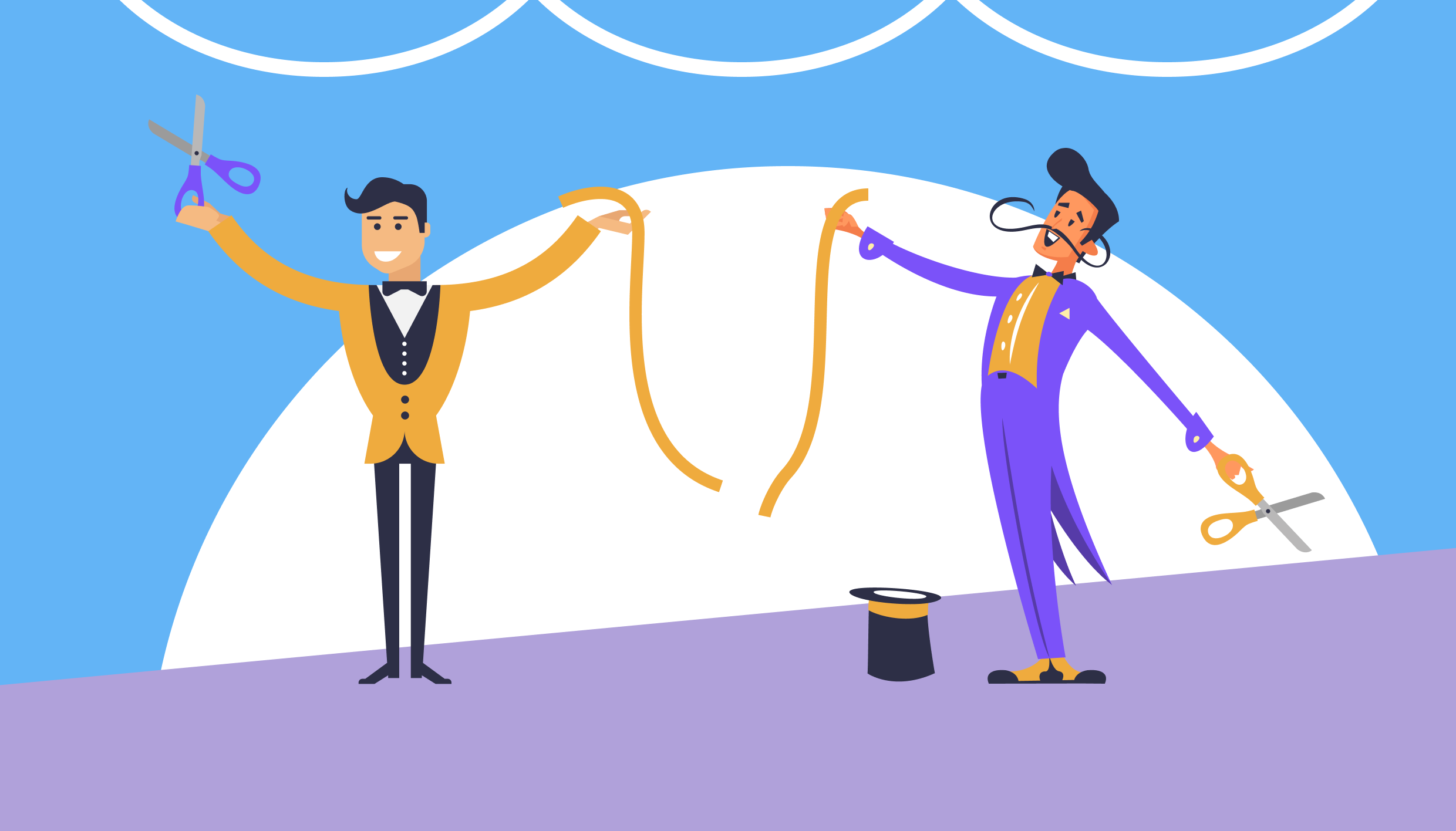 "Magic is a very complicated word because magic always has supernatural overtones. In our view in the 21st century. Magic is fighting those supernatural overtones."

– Penn, Lesson 4, What is Magic?
"Misdirection is the story you get the audience to tell themself."

– Teller, Lesson 5, Misdirection
"The hardest thing to believe in magic is that there are no secrets."

– Penn, Lesson 10, Exploiting the Best of the Human Brain
"If you get good at magic you will automatically get good at a certain kind of acting, because magic is acting."

– Teller, Lesson 12, Principles of Performing
Penn and Teller Masterclass pros and cons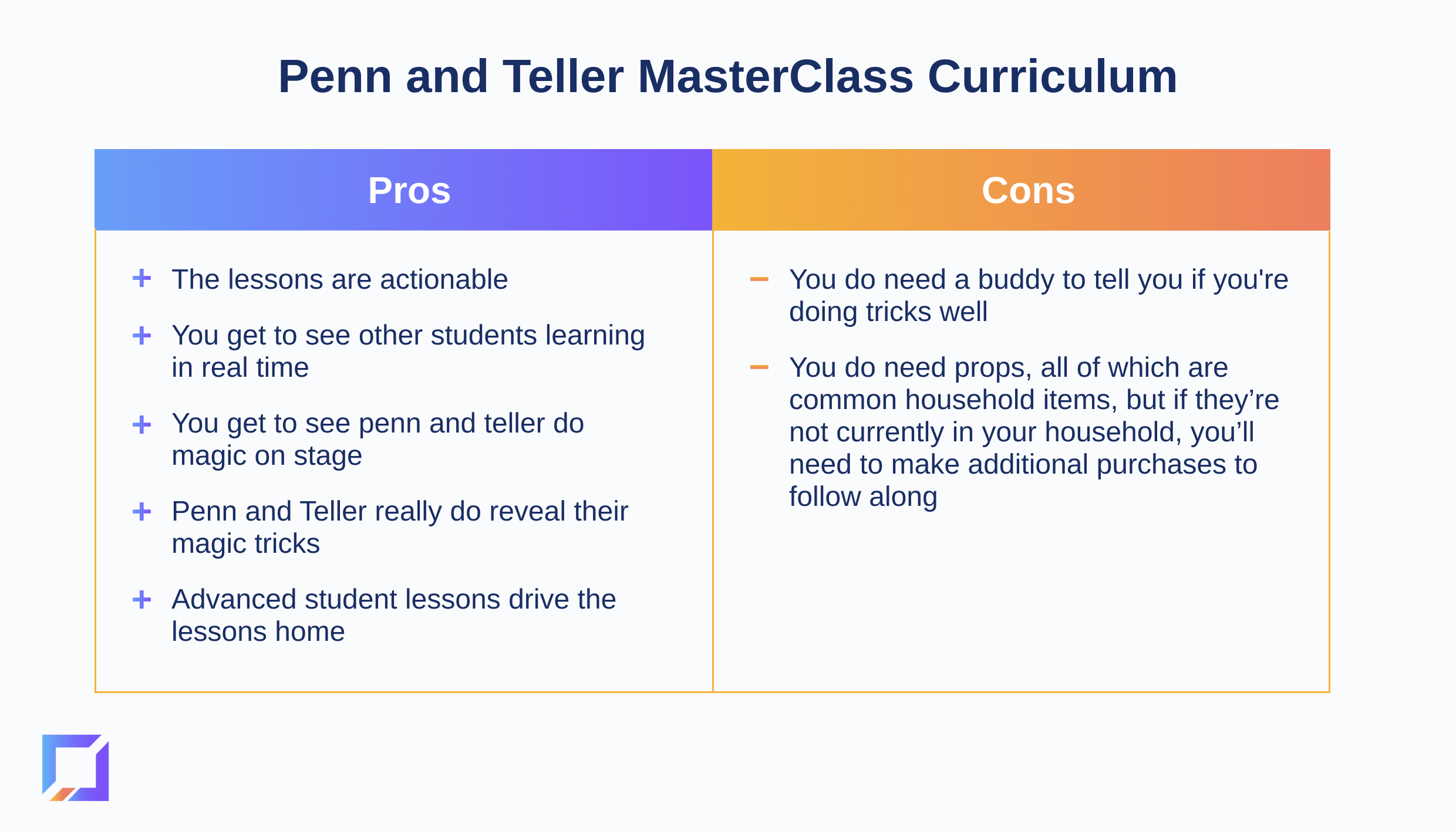 If you're thinking of investing your time and money into Penn and Teller's MasterClass, here's a breakdown of what to expect.
Pros
The lessons are actionable
You get to see other students learning in real time
You get to see penn and teller do magic on stage
Penn and Teller really do reveal their magic tricks
Advanced student lessons drive the lessons home
Cons
You do need a buddy to tell you if you're doing tricks well
You do need props, all of which are common household items, but if they're not currently in your household, you'll need to make additional purchases to follow along
Do I recommend this Masterclass?
Yes, I would recommend Penn and Teller's MasterClass to anyone with a vague interest in magic. The class is informative and educational, while also incredibly entertaining.
Watching the lessons feels like watching a long magic show, and was a much more valuable use of my time than spending an evening scrolling through Netflix.
[Get Your MasterClass Membership]
Our favorite Masterclasses, reviewed:
Phil Ivey Teaches Poker Strategy
Will Wright Teaches Game Design & Theory
Robin Arzon Teaches Mental Strength
Daniel Negreanu Teaches Poker