Phil Ivey MasterClass review synopsis
What you'll learn: How to build your poker strategy and win more from one of the greatest players of all time — both in-person and online.
How long does the Phil Ivey MasterClass take?: 3 hours and 30 minutes
Similar courses: Daniel Negreanu Teaches Poker, Garry Kasparov Teaches Chess, Will Wright Teaches Game Design and Theory, Robin Arzón Teaches Mental Toughness
Do I recommend Phil Ivey's MasterClass? Yes, anyone who is interested in poker, either as a beginner or an experienced player, will find value from this course.
A precious $25 went down the drain the first time I ever tried to play poker at summer camp as a 12-year-old child. Ever since, I've never really been comfortable playing poker, whether with friends or in a casino.
But, Phil Ivey's MasterClass caught my eye after receiving an invitation to a friend's birthday celebration, which would take place in an Atlantic City casino.
If anyone could give me the confidence boost I'd need to hold my own around a casino poker table, it would be someone considered the best poker player, both in-person and online, for much of his career.
He didn't disappoint, and in fact, encouraged me to trust my intuition — even as a novice:
"Trust your gut and instincts and act on them. Usually, your gut is right, for me anyway."

– Phil Ivey, Lesson 3, MasterClass
In his MasterClass, I learned more than just the basics of poker. I learned how to strategize through the whole game, not just a single lucky hand.
In this review, we'll break down exactly what the Phil Ivey MasterClass offers, including the course curriculum, key takeaways, how much it costs, and if it's worth the price.
Disclosure: These reviews are reader-supported. We might earn a small commission if you purchase something through our site. Learn more
Our Verdict
Phil Ivey's lessons on mental strategy and bluffing are in-depth, actionable and effective, and easily applicable to poker strategies you may already know and love.
Phil Ivey MasterClass
Become a Pro at Poker
PROS
Phil Ivey is the best of the best when it comes to poker — you couldn't ask for a more experienced or successful teacher.
I saw an immediate difference in my poker game after taking this course.
The reviews of his own hands are honest and helpful.
CONS
Not for absolute beginners — you should be familiar with the game of poker before taking this course.
If you're looking for a course on poker math, the lessons that cover that topic are thin.
In this MasterClass review, you'll learn:
A few frequently-asked questions (FAQs)
After winning a few hands at the casino and telling my friends about the course, they wouldn't stop asking me about it. I compiled their most common questions.
Do I need a subscription to access this course?
Yes, you need a subscription to MasterClass to access Phil Ivey's course. Your MasterClass subscription also unlocks access to 180+ other classes on the platform, ranging from cooking, baking, interior design, photography, music, dancing, writing,  makeup and even negotiation.
Is Phil Ivey's MasterClass the best poker class?
There are two poker-specific MasterClasses available — taught by Daniel Negreanu and Phil Ivey. Ivey's focus is on strategy, whereas Negreanu talks more about the mechanics of the game. I don't think one is better than the other and would recommend taking both for a well-rounded poker education.
How long is the MasterClass?
Phil Ivey's MasterClass consists of 12 video lessons that last for 3 hours and 30 minutes.
Does MasterClass have a cancellation policy?
You can cancel your MasterClass membership at any time. If you're unhappy with your membership and would like a refund, MasterClass offers a 30-day money-back guarantee.
Is the Phil Ivey MasterClass worth it?
Yes, Phil Ivey's MasterClass is worth it for both advanced and novice players, but if you're a novice, I would recommend taking it after Negreanu's poker course for the best results.
Unlock Phil Ivey's MasterClass on poker strategy.
About Phil Ivey
Phillip Ivey is an American professional poker player who has won ten World Series of Poker bracelets, one World Poker Tour title, and appeared at nine World Poker Tour final tables.
Due to his poker accomplishments, both in-person and online, Ivey is regarded as the world's best all-around player and was inducted into the Poker Hall of Fame in 2017.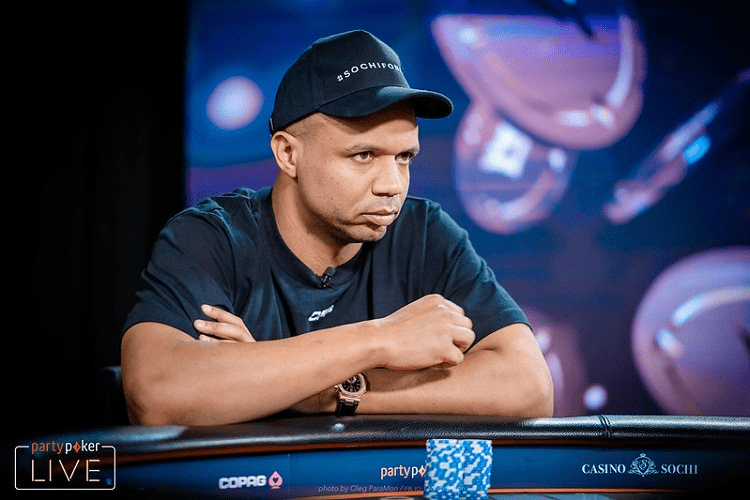 Ivey has won over 32 million dollars in lifetime live tournament winnings and is also the winningest player in online poker history.
How much does Phil Ivey MasterClass cost?
You can't purchase Phil Ivey's course as a standalone class. It's only available through a subscription to MasterClass, which is available through three plans: Standard, Plus, and Premium.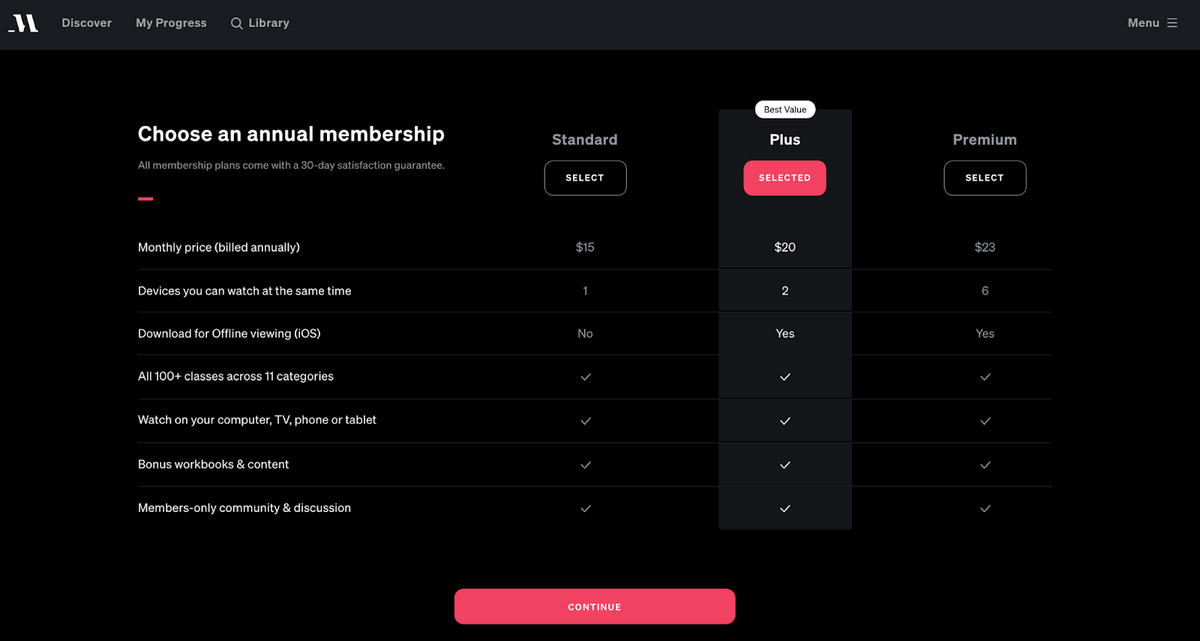 MasterClass's Standard Plan is $15 per month, while their Plus Plan is $20 per month, and their Premium Plan is $23 per month, all billed annually.
All plans unlock access to 180+ MasterClasses and all course content. For example, you can also take Daniel Negreanu's Masterclass on poker, Garry Kasparov's Masterclass on chess and strategy, or Robin Arzón's on mental toughness.
Plus and Premium plans let you access MasterClasses on multiple devices simultaneously — two with Plus and six with Premium. With Plus or Premium, you can also download lessons for offline viewing on iOS devices.
Unlock Phil Ivey's MasterClass with a subscription.
What is included in the Phil Ivey MasterClass?
Runtime: 3 hours and 30 minutes
Course Value: 4 out of 5 stars, because the course leans slightly towards advanced poker players.
Lessons: 12 video lessons
Supplementary materials: Two PDF workbooks that include poker fundamentals and a class guide that summarizes the video lessons.
Supplementary workbook
All MasterClasses include at least one PDF workbook typically consisting of lesson summaries, supplementary exercises, or visual aids that help students internalize lessons.
Ivey's MasterClass comes with two PDF workbooks — one that summarizes the rules of poker (which he does not go over in detail in the course) and one that summarizes his lessons.
Here's a sneak peek at how the workbook covers the fundamentals of poker: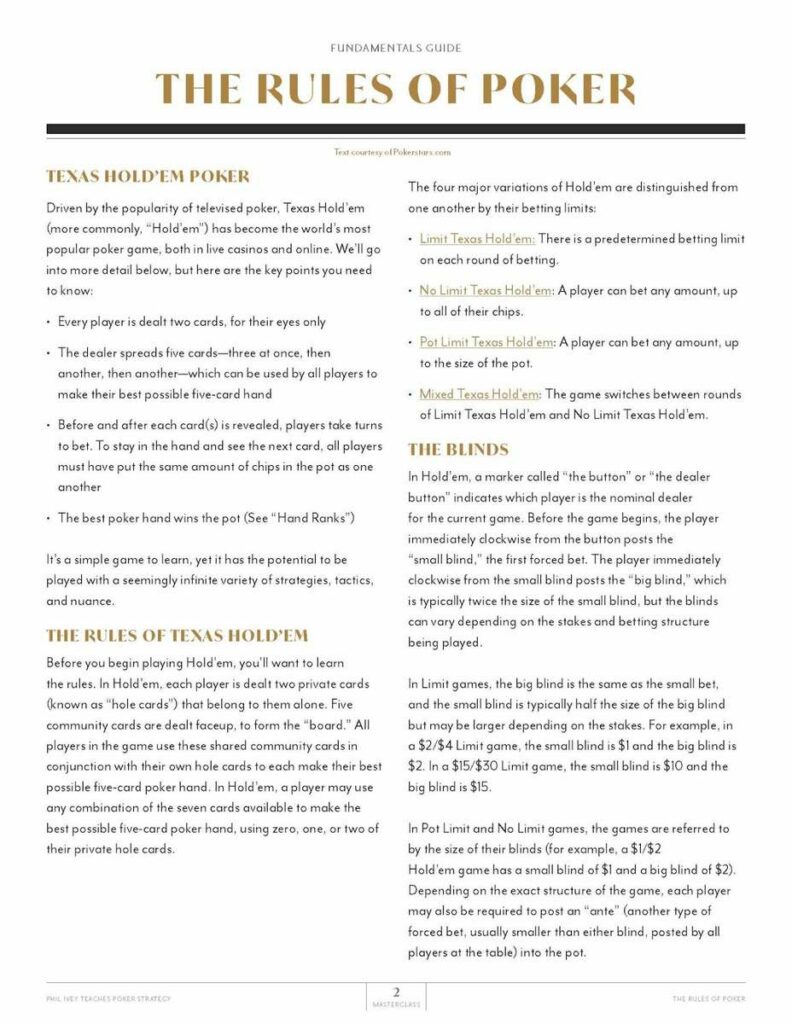 His class guide summarizes his video lessons and includes visual aids to help students understand key concepts.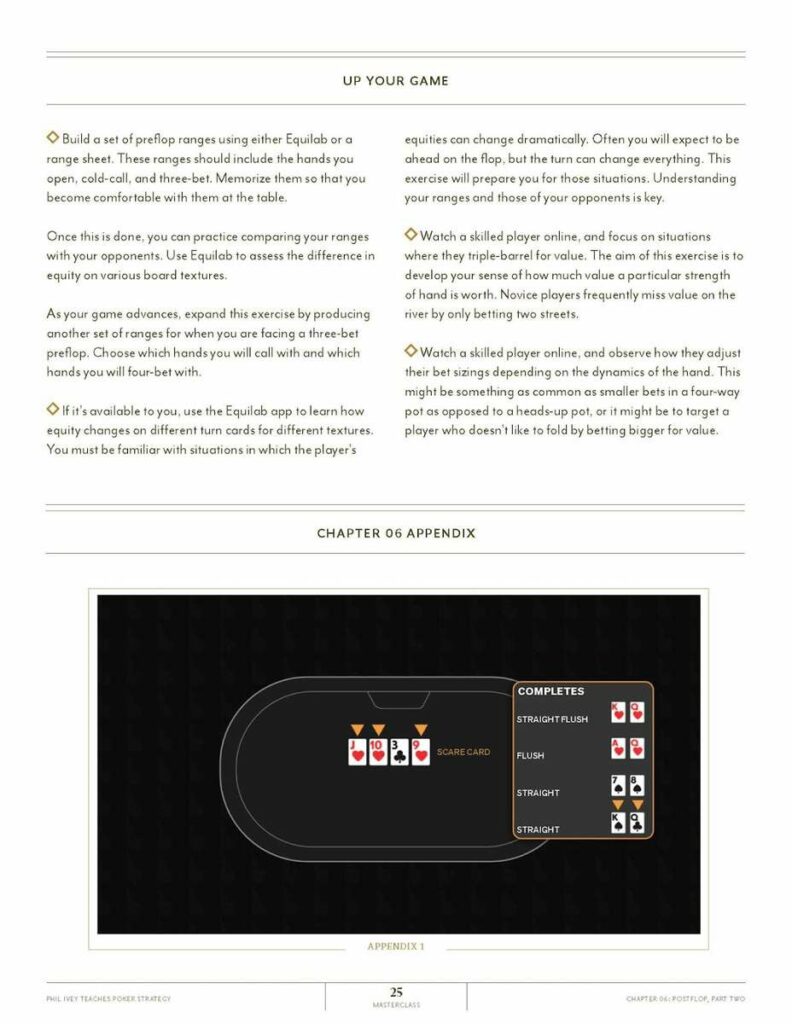 The MasterClass Hub
In addition to a workbook, each MasterClass also has a dedicated community forum where students can interact with one another, ask questions, and make plans to meet one another in person.
Phil Ivey's community discusses topics like how to become better at bluffing, strategy specifics, checking effectively, finding playing partners, and more.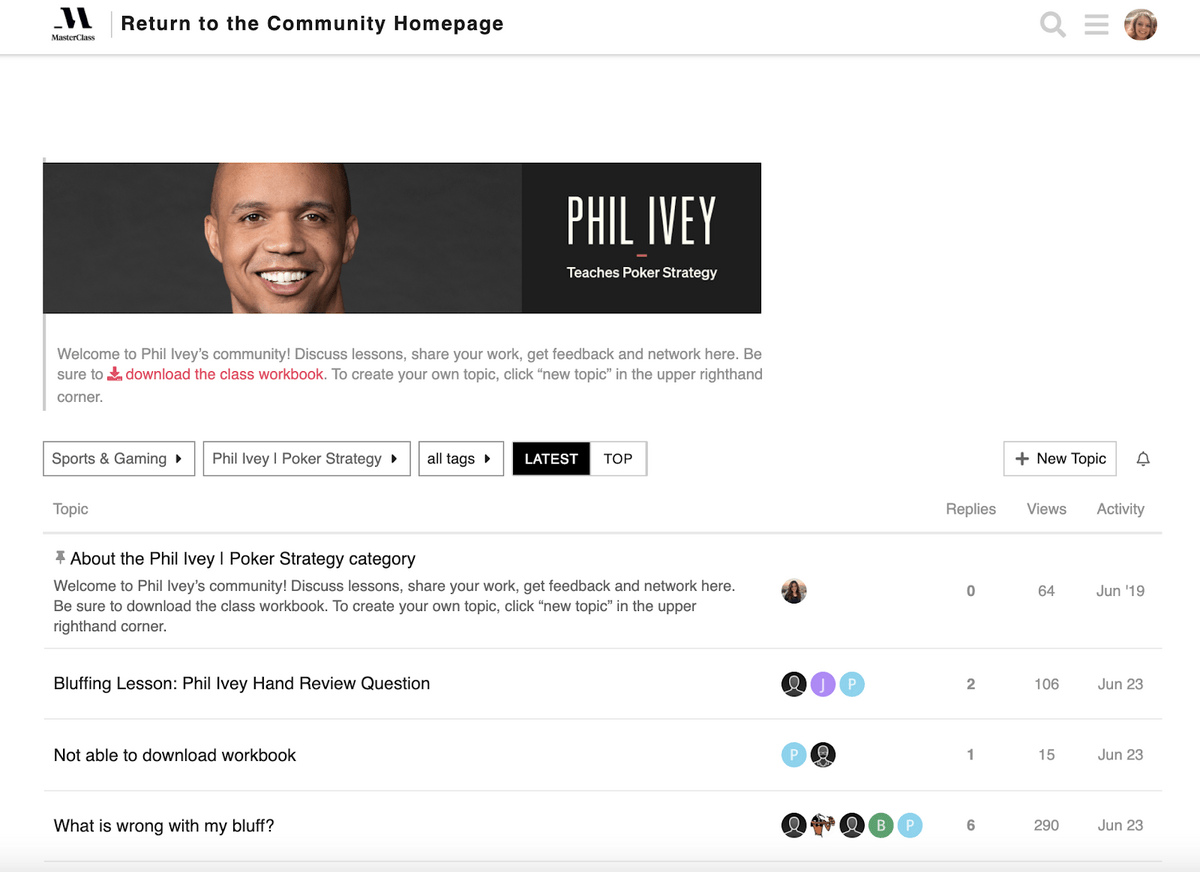 Here's an example of a thread where one student is seeking feedback on his bluff. Other students can respond, sort responses by reactions and date, and like the responses that they find most valuable.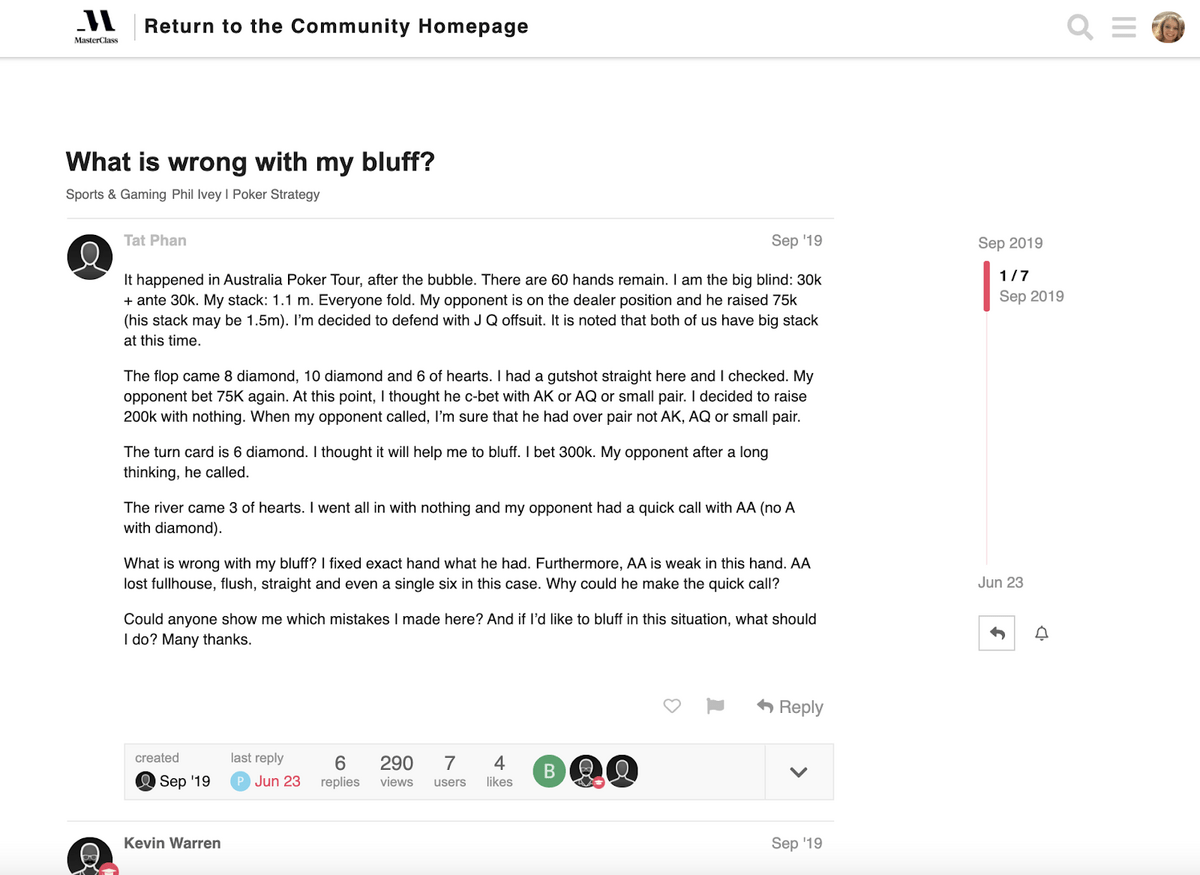 A complete breakdown of the Phil Ivey MasterClass curriculum
For most poker fans, there's no better teacher than Phil Ivey — his skills have won him significantly more money than most poker players of his time.
Unlike other courses, Ivey doesn't waste time on the basics. His MasterClass almost skips past the foundational elements of how to play. Instead, he focuses on tackling specific challenges and building a strategy that will win games and money.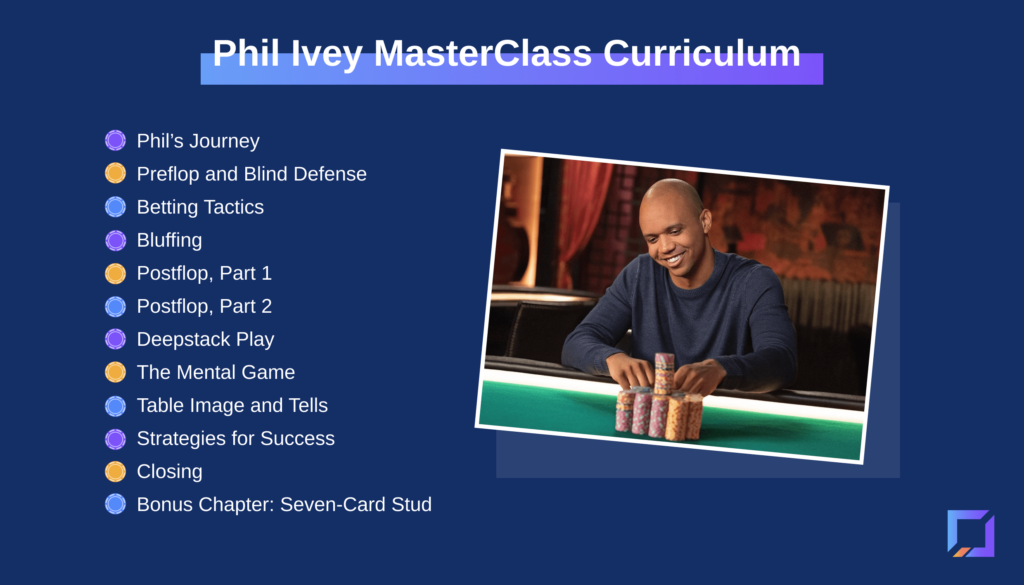 Curriculum:
Phil's Journey
Preflop and Blind Defense
Betting Tactics
Bluffing
Postflop, Part 1
Postflop, Part 2
Deepstack Play
The Mental Game
Table Image and Tells
Strategies for Success
Closing
Bonus Chapter: Seven-Card Stud
Course summary:
Ivey's course kicks off with a bit of information about himself and his career, including his impressive history of wins and why he decided to become a poker player in the first place.
Then, he dives into the more advanced, like where to sit at the table, how to use hand-range charts, handle the preflop, and tackle blind defense.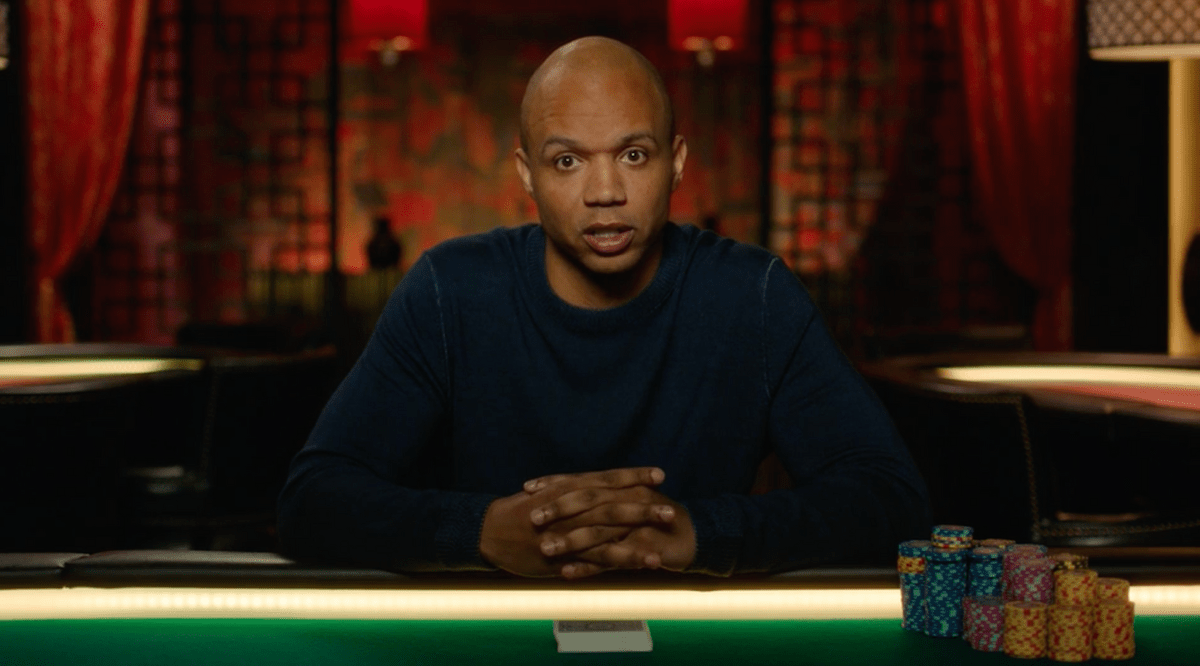 Then, it's all about the bet. Ivey walks through how to determine how much to bet for the smallest amount of risk and greatest possible value.
The lesson also includes advice on how to bluff, like overbetting, catching other players' bluffs, monitoring your opponent's stacks, and more. Ivey brings it all together and teaches students how to pull off a convincing bluff of their own.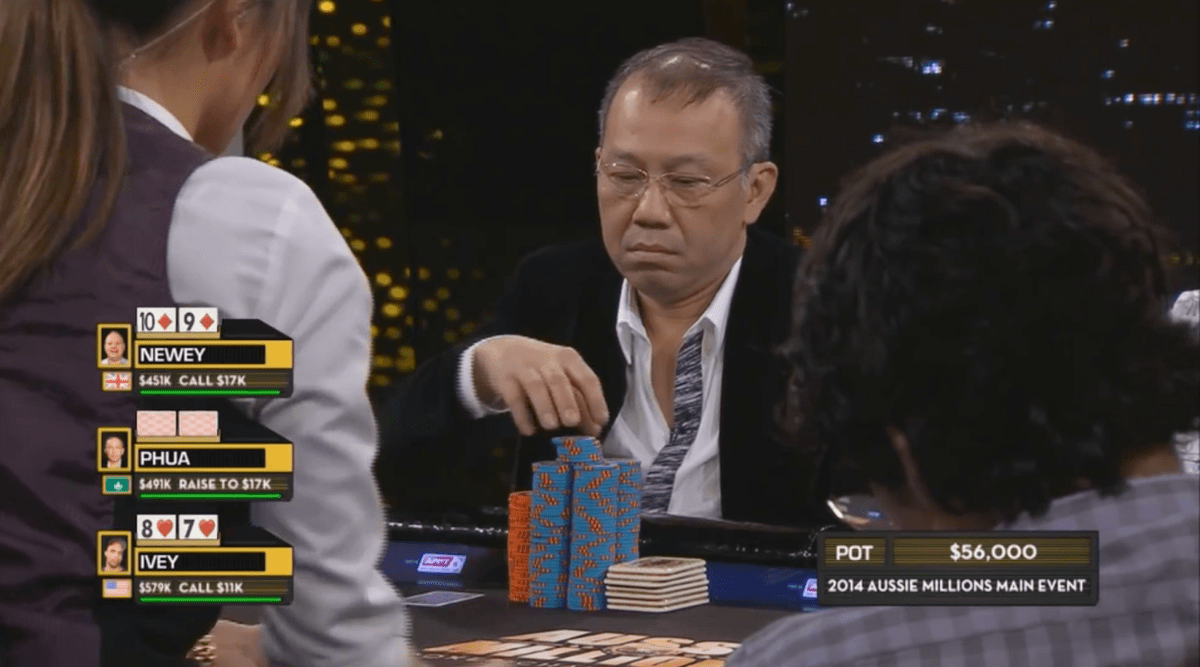 After more cards are on the table, or rather, in the post-flop, Ivey walks through how to ensure the rest of the hand goes your way. That includes slow play, floating, and drawing. In essence, you must know when to fold, which can be just as important as the other elements of a hand.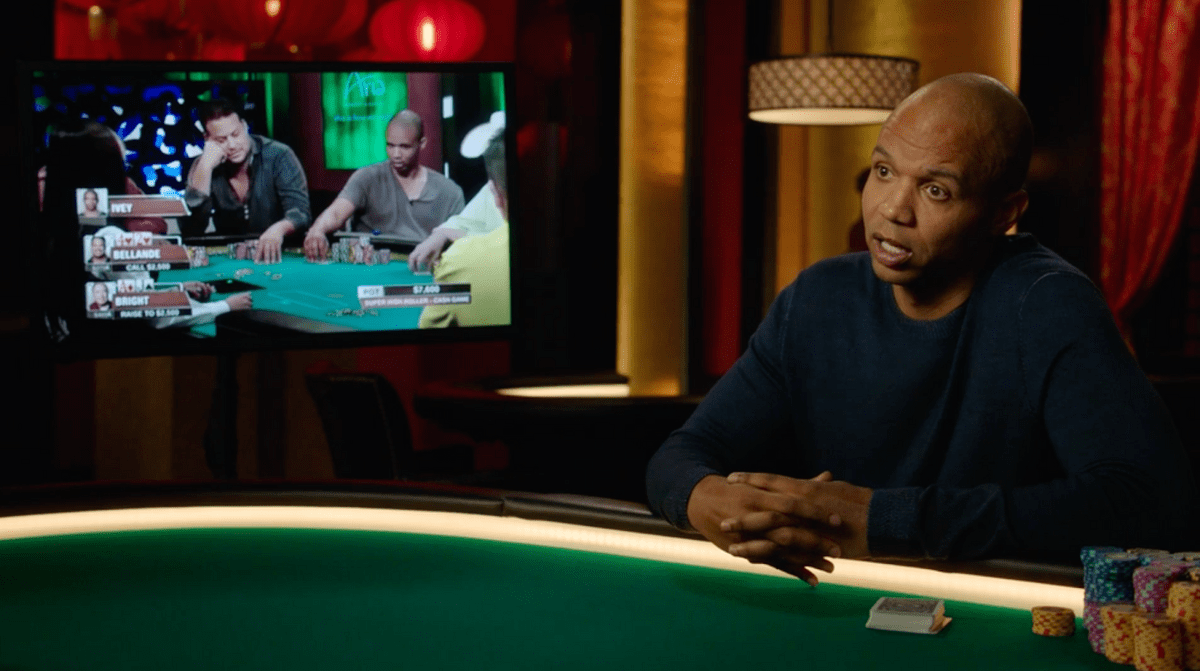 After covering all aspects of a single hand, Ivey takes a step back to discuss deep stack poker and the overall mental aspects of the game. You'll learn how to calculate your odds and explore case studies from real hands in Ivey's past tournaments.
He even reveals the secrets behind the "Ivey glare," which is the stone-cold, unblinking stare he's known for in the poker world.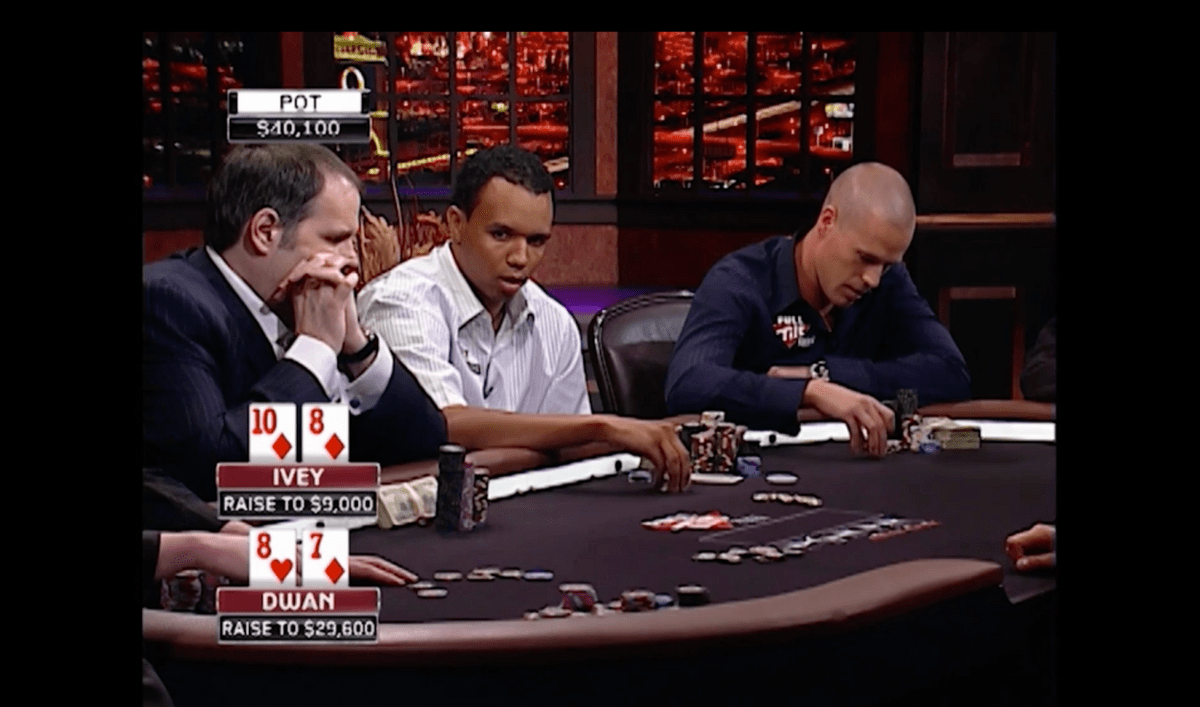 To wrap things up, Ivey warns students about the dangers of assuming you know what will happen and walks through some of his tactics for collecting information about his opponents as a game progresses.
He also provides a framework for practicing routines that will help you during live play and how his failures throughout his career have enabled him to succeed. Here's an example of a practice hand that Ivey shares with MasterClass students: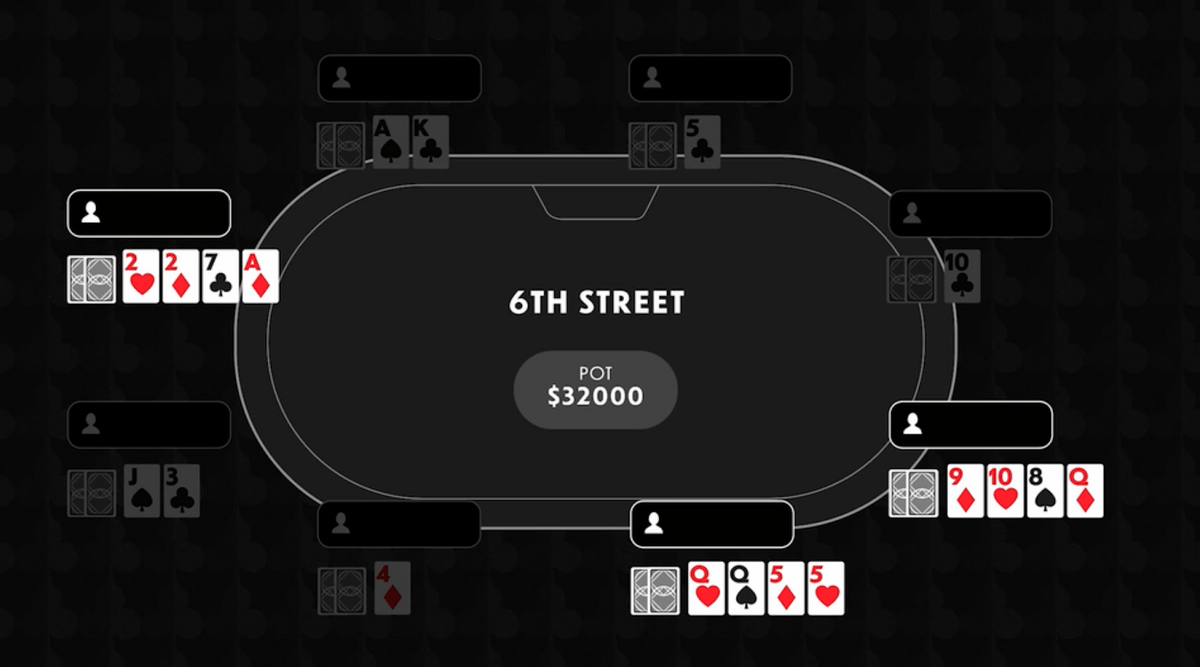 As a bonus, Ivey includes a lesson on seven-card stud for ambitious players looking to grow their skills further with a tougher challenge.
What I learned
Phil Ivey's MasterClass taught me how to bluff and keep my cool, even when a hand isn't going my way. My top four takeaways explain how I'll take this advice to the poker table in the future.
4 takeaways from this MasterClass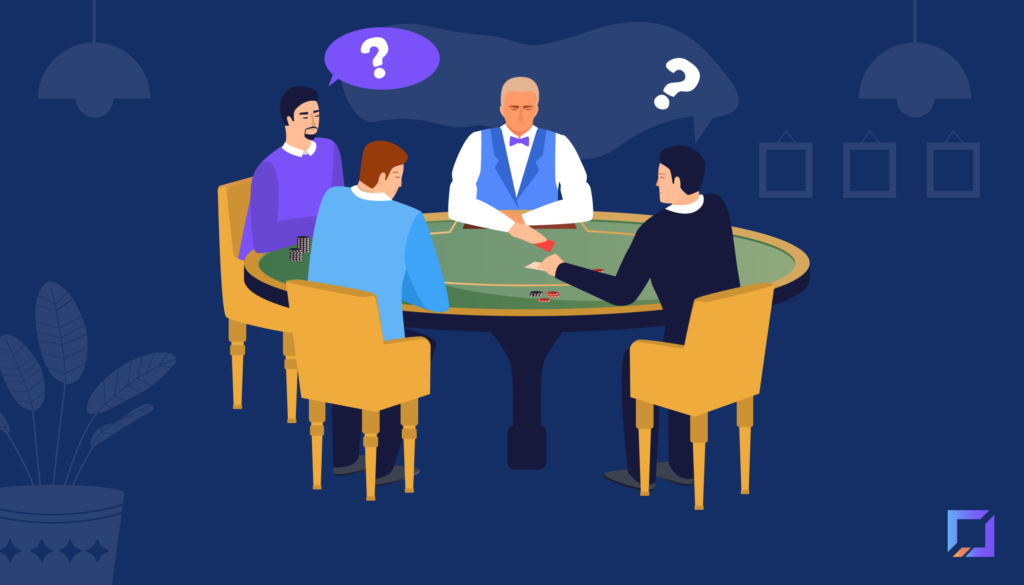 1. Your mental state is the most important part of a deep stack game
When there are a lot of big blinds in a poker hand, AKA large bets forced by the dealer, the pressure gets high. Knowing how to keep track of your mental state during these times is a critical part of winning.
2. How to play specific hands
There are a lot of different types of hands you could be dealt in a poker game. Ivey taught me how to handle each of them, including hands where you have absolutely nothing (as pictured below).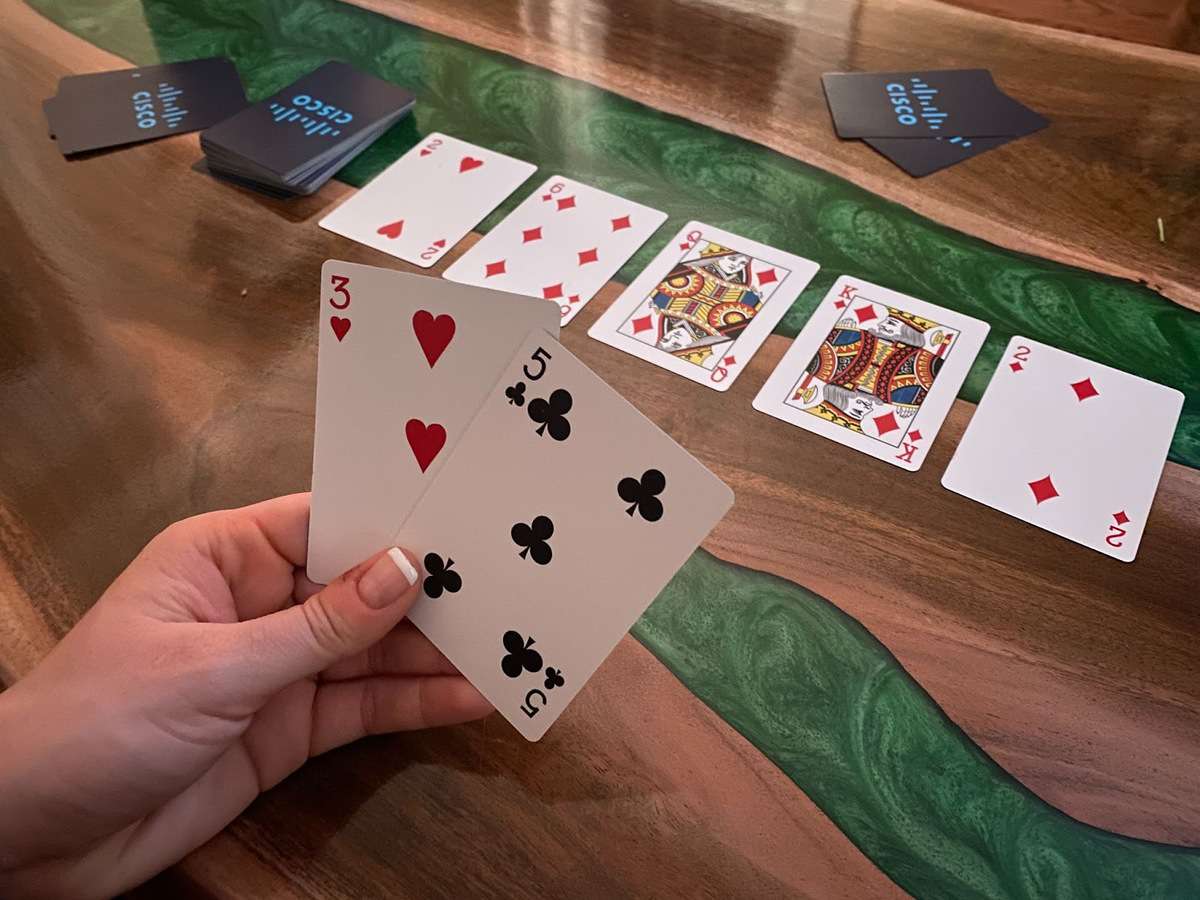 What makes his class special is the anecdotal way he approached teaching every hand, which made it feel personal and engaging.
3. Bluffing can actually work if you do it right
I never really thought faking my way through a hand would significantly impact the outcome of a game. But with Ivey's teaching, I learned how to read my opponent and bluff more convincingly. Here's an example of a hand where I had a high pair, but I knew I was at risk with another high card on the board.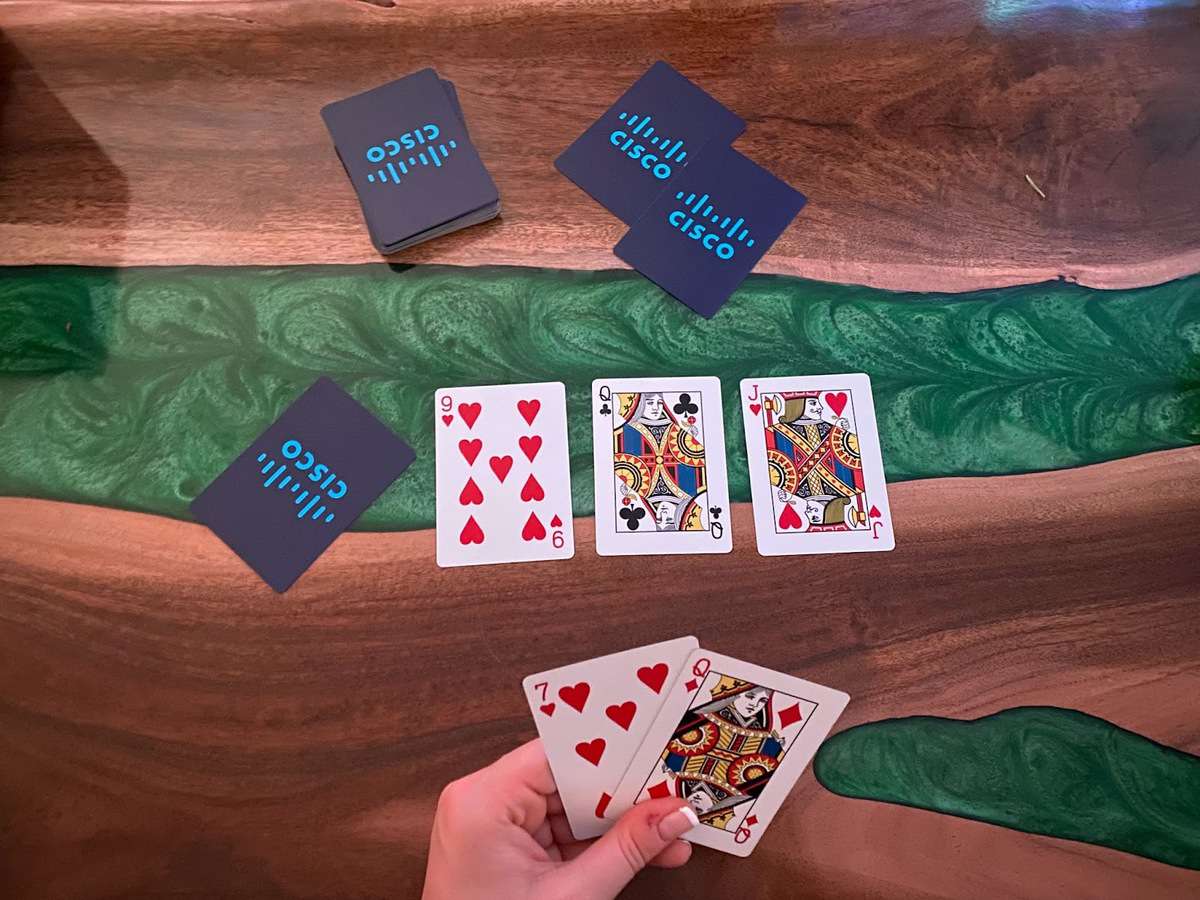 With newfound control over my own expressions, I was able to hide my concern and raised my bet when I saw my opponent shift in his seat, which I thought might be a tell. He folded, even though his hand ended up being better than mine: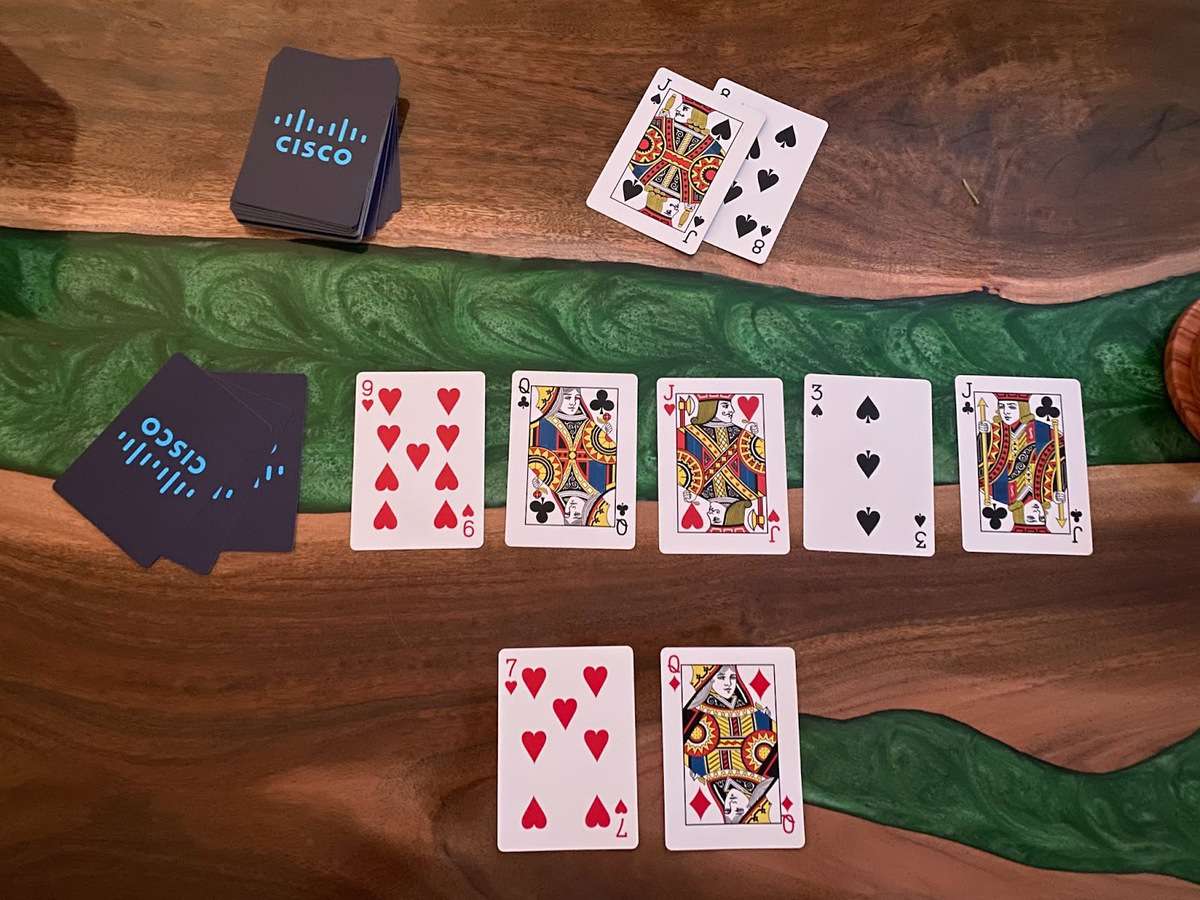 4. People matter just as much as math and cards
You can't just count your way to being a winner; you also have to pay attention to the people around the table. Awareness is vital in a poker game, and Ivey taught me how to use it to my advantage.
Become a more aware poker player with Phil Ivey's MasterClass.
Memorable quotes from this MasterClass
"That's what poker is all about. You have to look for stuff to bluff. Sometimes you have to make big bluffs. Sometimes they call you, but that's what makes it tougher for them to play against you in the long run, because they know you're going to make big bluffs."

— Lesson 4, Bluffing
"Always double check your cards. It's hard enough to win. If you don't turn over the winning hand, it makes it even tougher."

— Lesson 8, The Mental Game
"Life is always about improving, just as it is in poker. You have to constantly be working on yourself at the table, and as a person."

— Lesson 11, Closing
"The people who are there for you from day one, the people that really care for you and love you, you need to appreciate that, because that's what really matters at the end of the day."

— Lesson 11, Closing
Phil Ivey MasterClass pros and cons
If you're still on the fence when it comes to whether or not Phil Ivey's MasterClass is for you, here's a quick summary of the pros and cons.
Pros
Phil Ivey is the best of the best when it comes to poker — you couldn't ask for a more experienced or successful teacher.
I saw an immediate difference in my poker game after taking this course.
The reviews of his own hands are honest and helpful.
Cons
Not for absolute beginners — you should be familiar with the game of poker before taking this course.
If you're looking for a course on poker math, the lessons that cover that topic are thin.
Do I recommend this MasterClass?
Yes, especially if you're playing poker in person and can analyze the actions and responses of other people at the table with you.
Phil Ivey's lessons on mental strategy and bluffing are in-depth, actionable and effective, and easily applicable to poker strategies you may already know and love.
Whether you're a total novice to the poker table or an experienced player who wants to up your skills for the chance of winning a tournament, MasterClass poker courses are a great way to expand your poker prowess.