Tom Morello MasterClass review synopsis
What you'll learn: The techniques, rhythms, solos, lyrics, and riffs from the lead guitarist of Rage Against the Machine and Audioslave.
How long does the Tom Morello MasterClass take?: 26 lessons that clock in at approximately 5 hours and 35 minutes.
Similar Courses: Carlos Santana Teaches the Art and Soul of Guitar, St. Vincent Teaches Creativity and Songwriting, Jake Shimabukuro Teaches ʻUkulele, Metallica Teaches Being a Band
Do I recommend Tom Morello's MasterClass? As a beginner guitarist, I had a tough time with this course, but I would absolutely recommend it for more experienced players and fans of Morello's music.
Discover Tom Morello's unique electric guitar technique with his MasterClass
After about a year and a half of acoustic guitar lessons between the ages of 10 and 12, I ultimately decided that I wasn't musically inclined. That being said, the experience did solidify my admiration for musicians, and my interest in how music is created.
As a fan of both Rage Against the Machine and Audioslave, I was curious whether or not lessons from the electric guitarist of both bands would revive my interest in learning to play myself.
After taking the course, I haven't quit my day job, but Morello did inspire me with his unique take on music, and his in-depth knowledge of how to use instruments to make art.
"I'm telling you that what is going to make you a compelling guitar player has nothing to do with the shades of variation between different kinds of strings. It's who you are, and how you express yourself, with whatever instrument you have."

– Tom Morello, Lesson 1, Introduction
In this review, we'll break down exactly what's in it for you when it comes to the Tom Morello MasterClass, including it's cost, and whether or not it's worth the time and money.
Disclosure: In the interest of full transparency, Codeless uses affiliate links in our MasterClass reviews to cover our site's costs.
Our Verdict
Pretty much any aspiring musician can find value from this thoughtful, comprehensive, and inspiring MasterClass from one of the greatest guitar players in the world. But, it's best suited for intermediate to advanced guitar players interested in learning more about Morello's unique style.
Tom Morello MasterClass
Become a Pro at playing electric guitar
PROS
His lessons are incredibly actionable and come with clear assignments
He's a good teacher and comfortable in front of the camera
Learn both practical tips for execution and theoretical advice on how to think about the intersection of music and art
The workbook is really thorough
CONS
This course does focus specifically on Morello's style, so if that's not something you're interested in, you may want to skip this one
This course is best for students with some musical foundation and experience playing the guitar
In this MasterClass review, you'll learn:
A few frequently-asked questions…
While I haven't quite felt comfortable performing for a crowd yet, I have discussed the fact that I took Morello's course with some of my fellow Rage Against the Machine and Audioslave fans. These are a few questions I came across most often.
Do I need a subscription to access this course?
Yes, you need to subscribe to MasterClass to access Tom Morello's MasterClass, but you also get every other MasterClass course for $15 a month, billed annually.
By signing up, you'll get access to the 180+ courses MasterClass offers in several categories, ranging from cooking, baking, interior design, photography, music, writing, makeup, poker and even negotiation.
How long is the MasterClass?
Tom Morello's MasterClass consists of 26 lessons, which collectively take about 335 minutes, or about 5.5 hours, to complete.
Does MasterClass have a cancellation policy?
You can cancel your MasterClass subscription whenever you'd like. There is also a 30-day money-back guarantee if you're unhappy with your initial purchase.
Is the Tom Morello MasterClass worth it?
Yes, especially if you're an advanced guitar player. For more advanced players, Morello's unique take on music and art will elevate your skills in a way that other technical courses won't. Beginners can still get a lot from Morello's course as well, but not as much as advanced players.
Elevate Your Guitar Skills with Tom Morello's MasterClass
About Tom Morello
Tom Morello is a famous guitarist best-known for his work in the 1990s. Morellos used a variety of unique styles in his work, which spread across several bands and solo projects throughout the 21st century.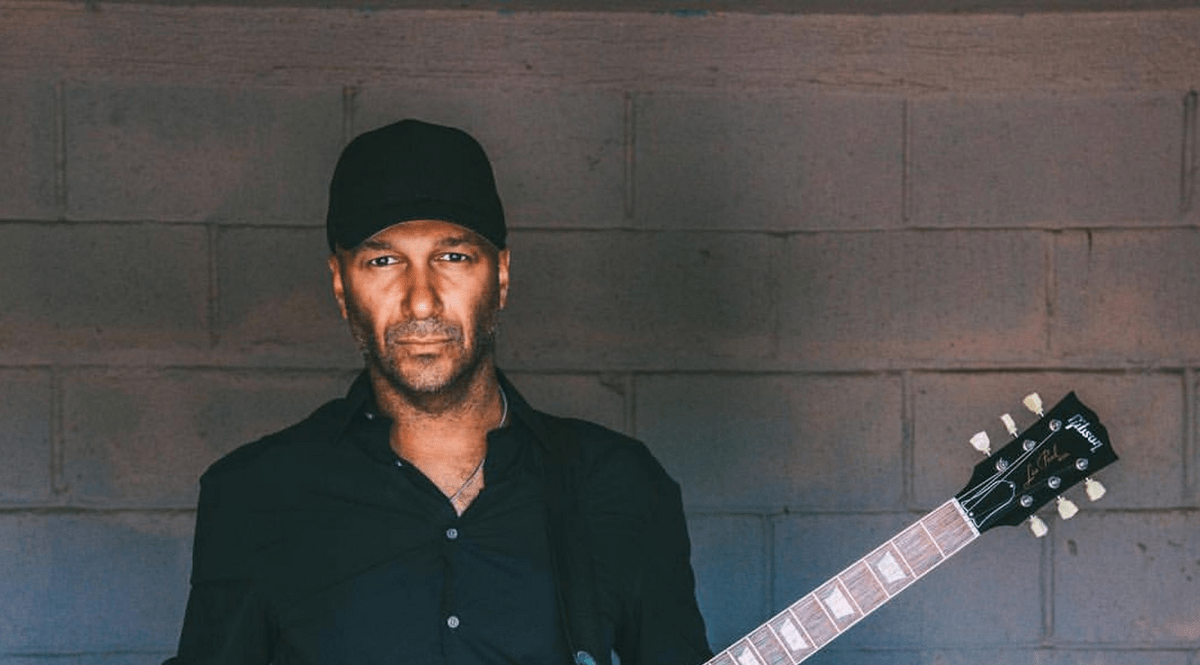 You may have seen some of his trademark styles — elastic slapping, atmospheric distortion, and techniques that resembled turntable scratching — while he played with Rage Against the Machine in the late '90s. That experience launched Morello and the band to Grammy-winning, multi-platinum success.
Fans could also enjoy Morello's music through groups like Audioslave, Prophets of Rage, and Street Sweeper Social Club. He's also known to be a controversial political activist and solo artist.
How much does Tom Morello MasterClass cost?
The cost of Tom Morello's MasterClass is built into the cost of your MasterClass subscription, which includes access to every course on the online learning platform. A subscription to the platform can be purchased through three different payment plans: Standard, Plus, and Premium.
The Standard Plan is $15 per month, billed annually, and includes lessons, workbooks and community forums from all courses.
The Plus Plan costs $20 per month, billed annually, and allows you all the benefits of the Standard Plan, as well as access from multiple devices. You can also download lessons for offline viewing on iOS devices. The Premium Plan is $23 per month, billed annually, and increases your device count to six devices.
It may seem expensive, but remember, you can also take Carlos Santana's, St. Vincent's, and Metallica's courses with a single membership.
Access Tom Morello's MasterClass with a Subscription
What is included in the Tom Morello masterclass?
Runtime: 335 minutes, or about 5.5 hours
Course Value: 4 out of 5, because in my opinion, it's primarily valuable for intermediate to experienced guitar players
Lessons: 26 lessons
Supplementary materials: PDF class guide and community hub
Supplementary workbook
Every MasterClass comes with at least one PDF workbook that acts as a guide to the class, provides exercises for students to follow, or provides supplemental materials to help students follow along.
Morello's is longer than most. At a full 190 pages, it's filled with songs to play, as well as tips and best practices for students to help them improve.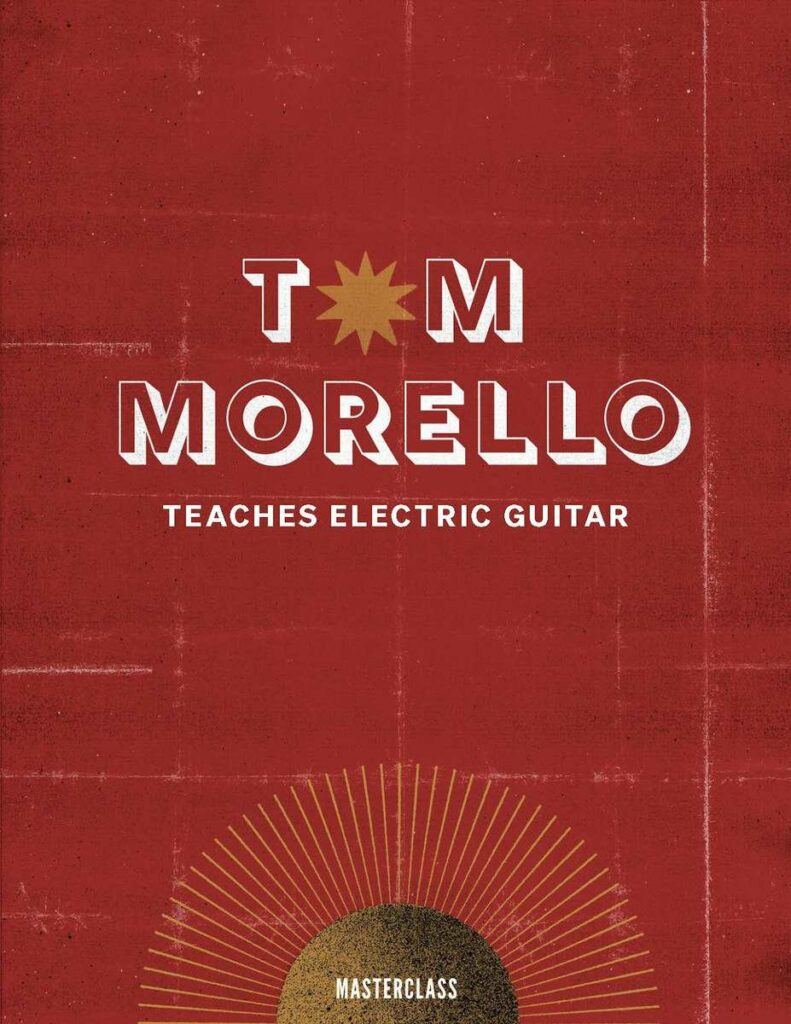 Here's a snapshot of what the example songs for students look like within the workbook, as well as Morello's equipment guide, which is a subject he covers thoroughly in his course.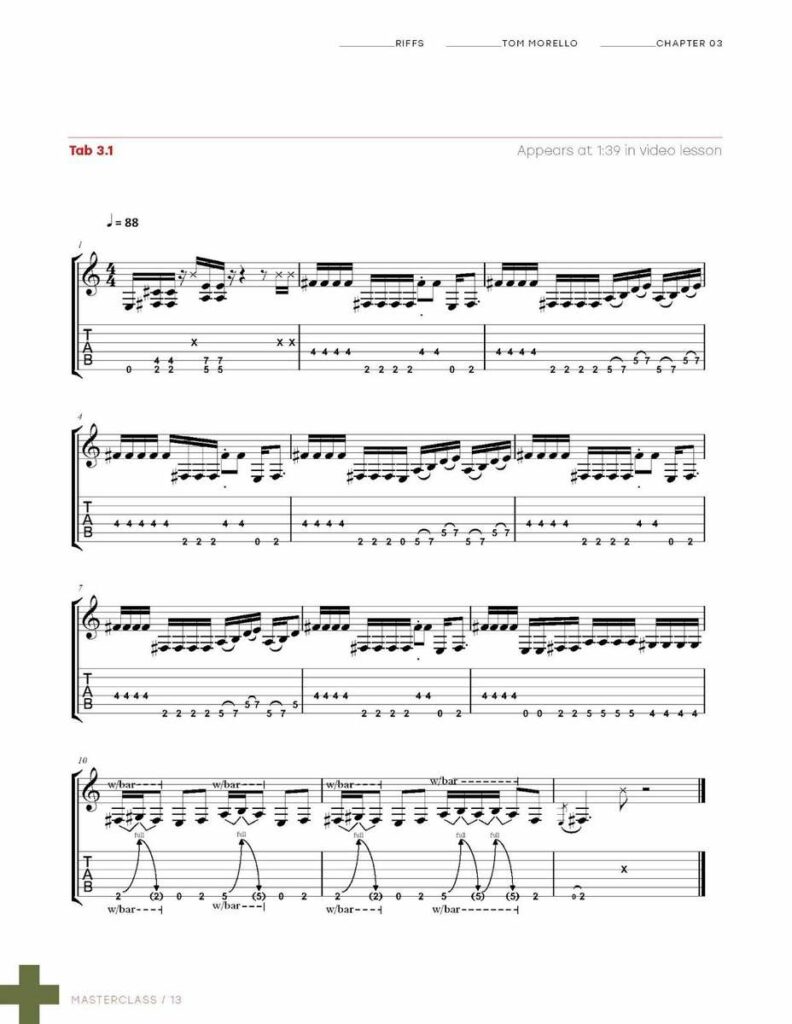 The MasterClass Hub
Alongside the workbook, every course comes with access to a community hub where students can interact with one another or ask questions about course material.
These course hubs look like any other forum you might be familiar with and act as a place for students to engage with each other, plan to meet up, or seek feedback on their own progress.
Morello's community discusses topics like how to select the right equipment, tips on specific techniques Morello teaches in his lessons, and where to hear Morello's music live.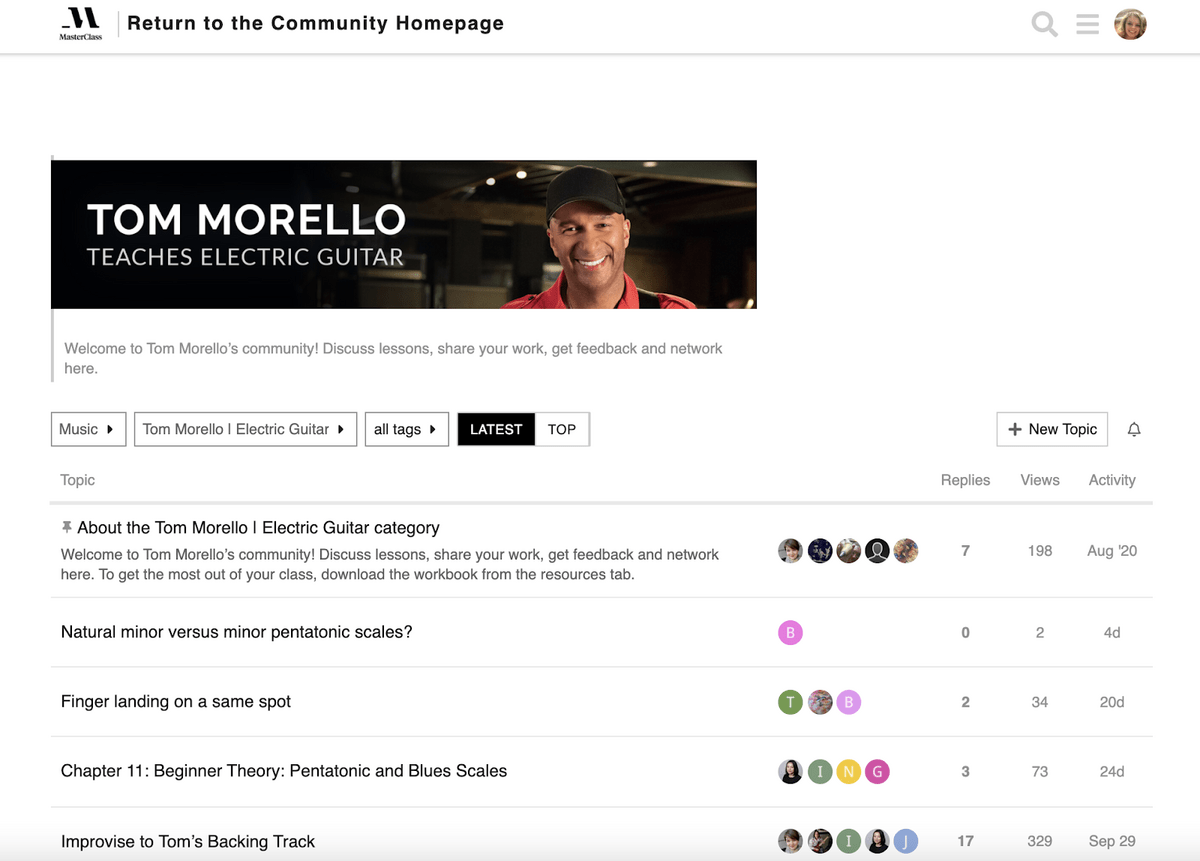 Here's an example of a thread where students discuss minor versus minor pentatonic scales, which is a specific technique taught within Morello's video lessons.
Access Tom Morello's Electric Guitar Expertise with MasterClass
A complete breakdown of the Tom Morello MasterClass curriculum
Morello offers a detailed overview of electric guitar, with a course curriculum that includes everything from equipment, to how to execute several specific riffs.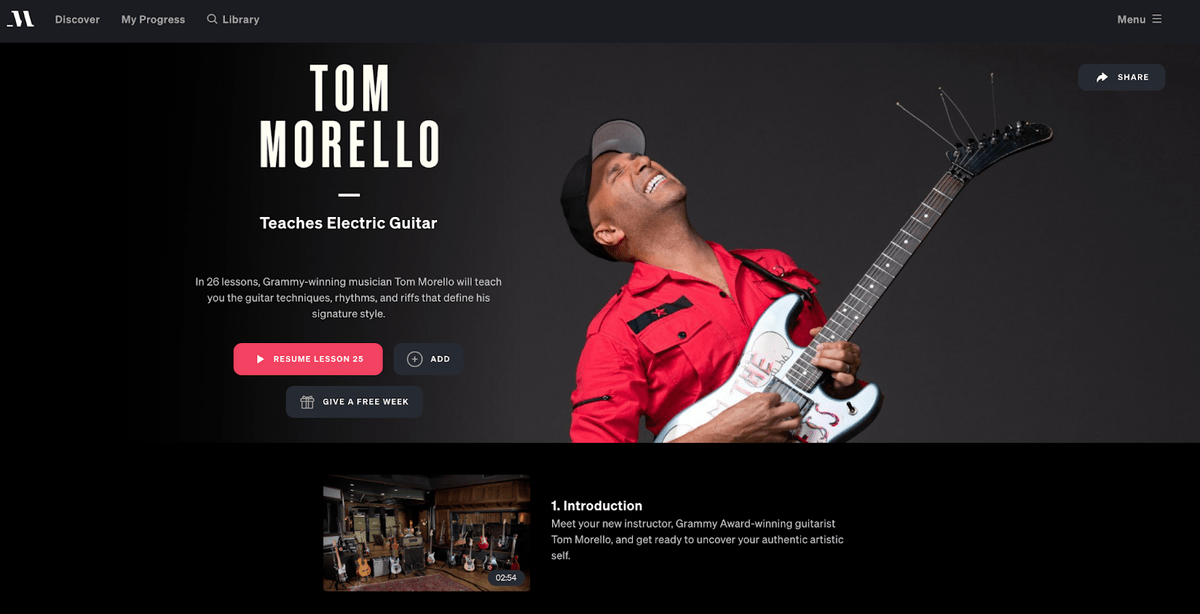 This thorough overview of Morello's course will cover how he reveals his signature sounds and suggests that his students develop their own creativity and practical skills as musicians.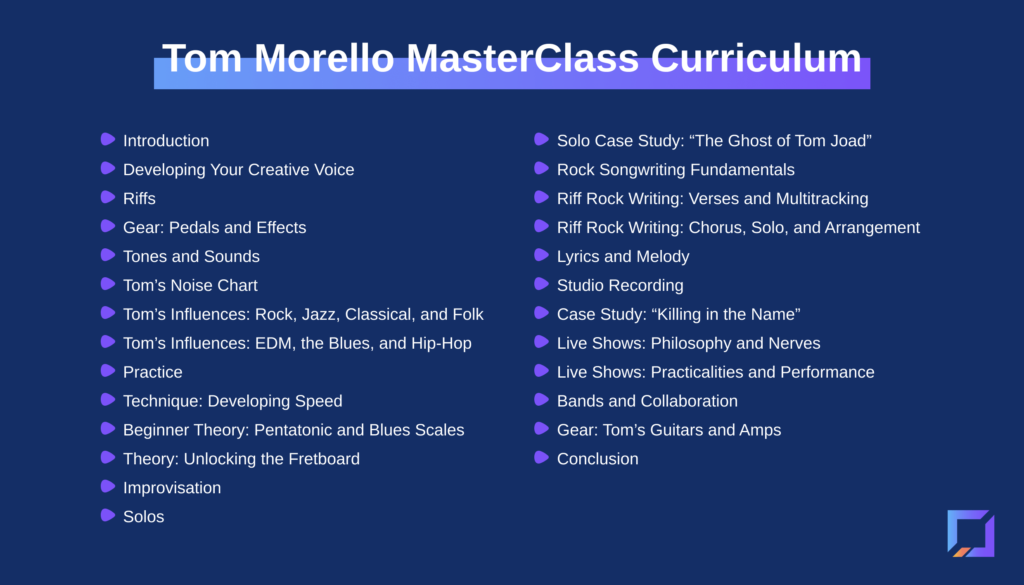 Curriculum:
Introduction
Developing Your Creative Voice
Riffs
Gear: Pedals and Effects
Tones and Sounds
Tom's Noise Chart
Tom's Influences: Rock, Jazz, Classical, and Folk
Tom's Influences: EDM, the Blues, and Hip-Hop
Practice
Technique: Developing Speed
Beginner Theory: Pentatonic and Blues Scales
Theory: Unlocking the Fretboard
Improvisation
Solos
Solo Case Study: "The Ghost of Tom Joad"
Rock Songwriting Fundamentals
Riff Rock Writing: Verses and Multitracking
Riff Rock Writing: Chorus, Solo, and Arrangement
Lyrics and Melody
Studio Recording
Case Study: "Killing in the Name"
Live Shows: Philosophy and Nerves
Live Shows: Practicalities and Performance
Bands and Collaboration
Gear: Tom's Guitars and Amps
Conclusion
Course summary:
As with every MasterClass, Morello's course kicks off with an introduction that covers his personal background and credentials to teach this course. He begins his instruction with a request for his students to step away from the artists they admire and challenge the boundaries of music that currently might be holding them back.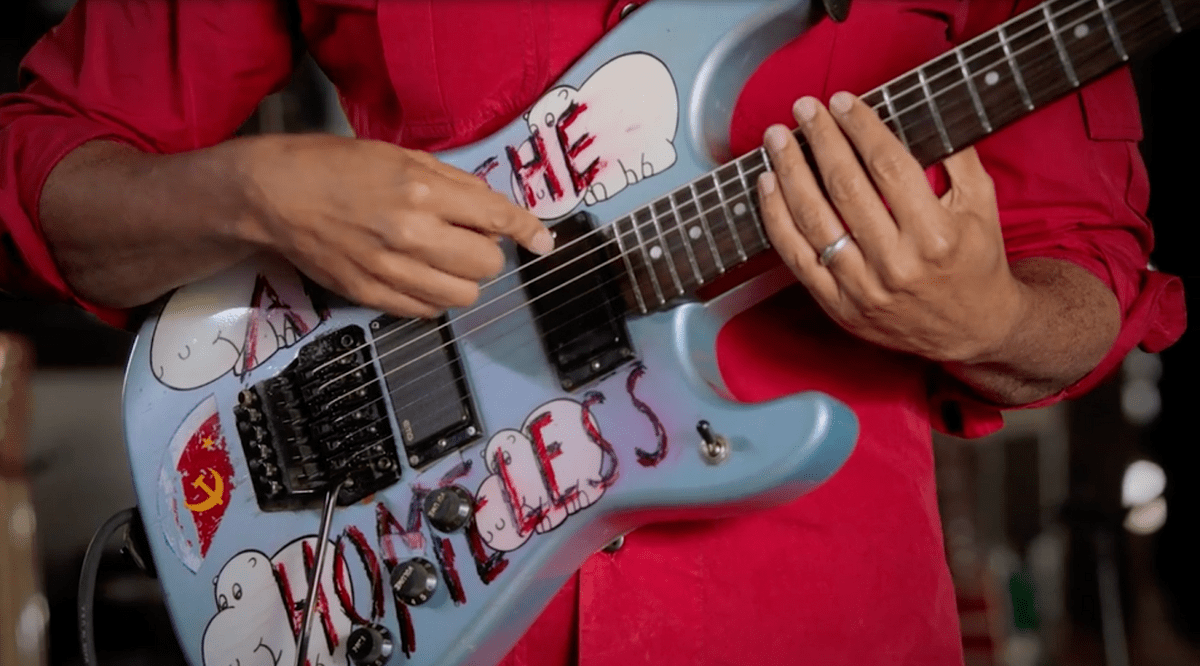 The course progresses by covering riffs, which is an electrical guitar technique that Morello is known for. He covers how to tune a guitar, slides, chukkas, pedal rigs, and several other pieces of equipment he uses to get a wide range of sounds from his own guitar.
Part of this series of lessons is an in-depth overview of Morello's instruments and tools, and how he uses them to create a noise chart that helps him develop new sounds and elements for songs.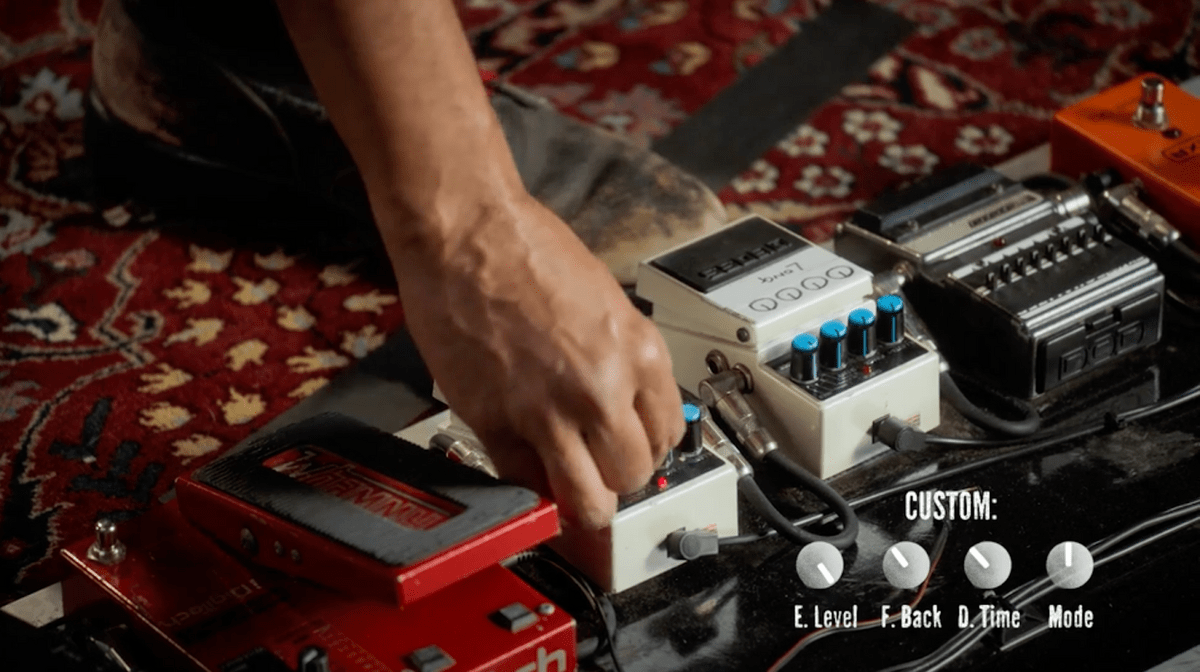 Musical influences, or rather, other musicians that Morello admires, are covered next in his series of video lessons. He not only discusses those that have influenced his own music but how students can more effectively learn from those that they might admire.
This leads to a series of video lessons on practice. These include a discussion of why practice is important, as well as techniques for practice that Morello recommends in order to advance your skills, like playing slow, playing fast, finger exercises, and more.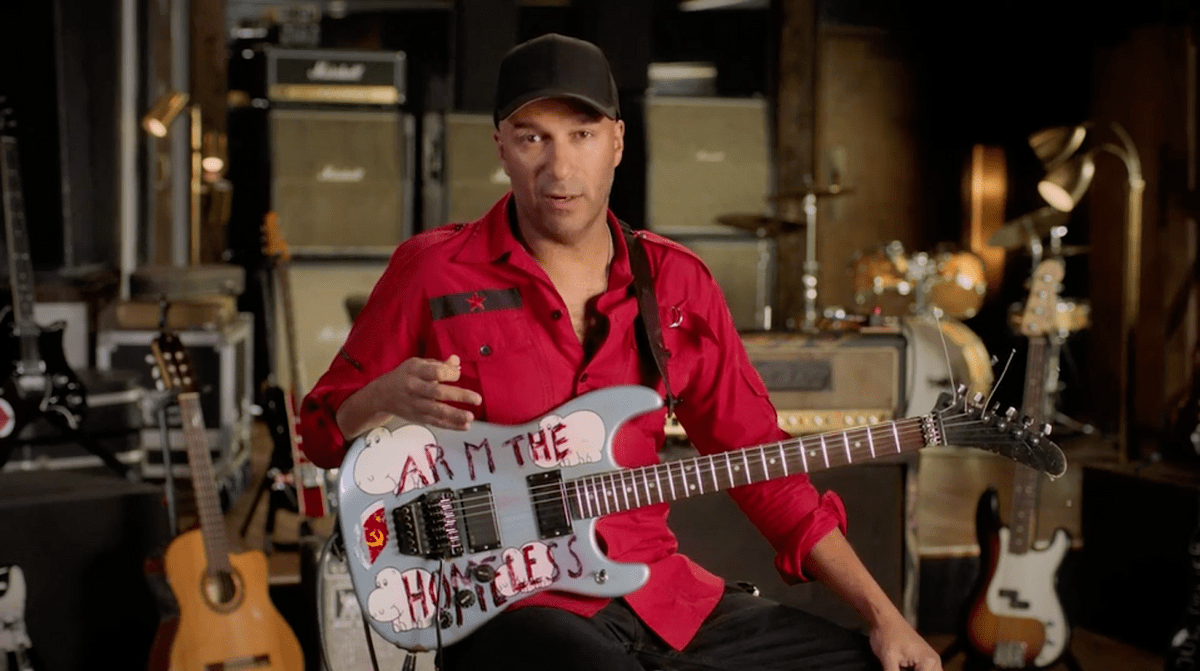 Next up is a foray into how music and melodies are created, including an overview of the pentatonic scale and blues scale, how to improvise solos, and getting lost in your music when you have the opportunity to play a sol.
This series of video lessons also includes case studies from other guitarists, like Randy Rhoads and Eddie Van Halen, as well as an overview of his own work for Rage Against the Machine.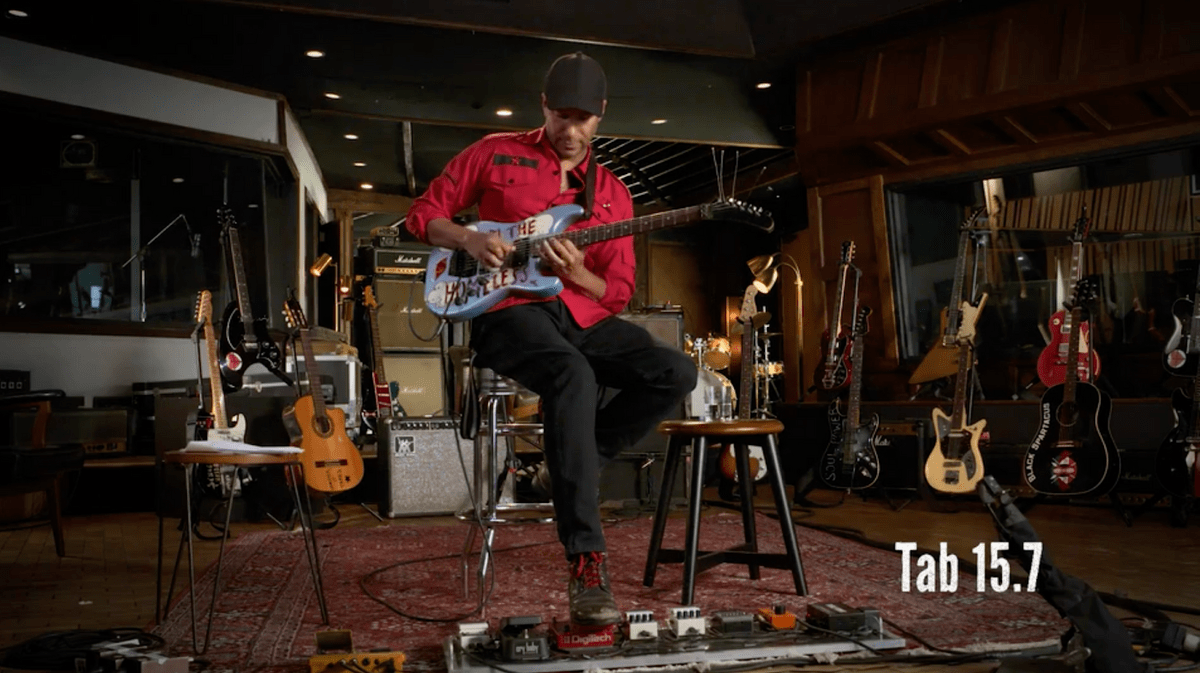 A large portion of Morello's online course is dedicated to the creation of songs. The next series of video lessons include a deep dive into the songwriting process, including how to find an authentic or original sound.
He also offers advice on how to most effectively use studio time to record your music, and how to structure your songs using elements like a chorus, solo, and structural arrangement. He even covers how to write lyrics that are honest and make an impact on an audience, including a case study deconstructing one of Rage Against the Machine's biggest hits.
Finally, Morello tackles how to get on stage with confidence and put on a show, including how to warm up for a set, craft a good line-up, and find bandmates that you click with.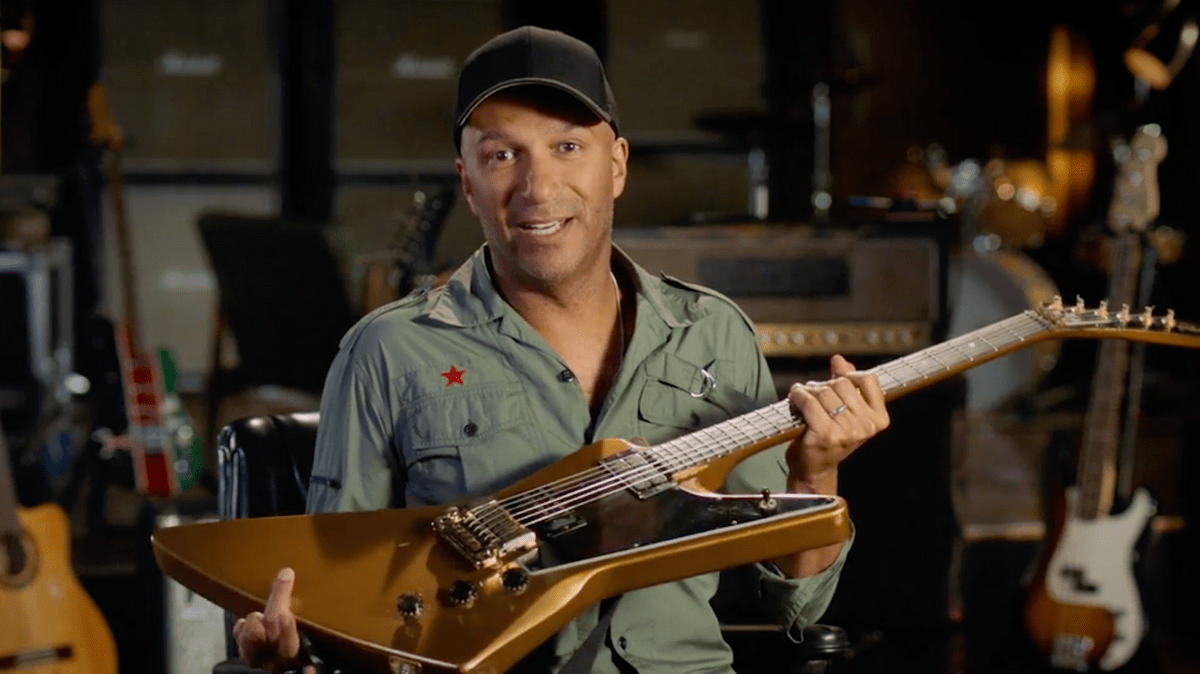 The course concludes with a lesson dedicated to Morello's instruments and equipment, as well as parting words on music as art, and how to challenge yourself as you grow as a musician.
What I learned
While I still don't think I'll ever elevate my guitar-playing skills to a level where I would be comfortable on stage, I did walk away with some inspiring advice on how to think about music in a new way.
5 takeaways from this MasterClass
1. Let your instrument set the tone:
Morello discusses in detail how different guitars will force you to change your style, which he demonstrates using riffs. I learned that if my technique is sound, and I'm still not getting what I want in terms of sound, to try a different instrument.
2. Your instrument can't do everything, and that's okay:
If you focus too much on perfection from your instrument, you won't grow. Obsessing over your guitar's tone doesn't help you make great music, but learning to work with an imperfect instrument does.
3. Think outside the box when it comes to inspiration:
Even if the song isn't totally your jam, different types of music can inspire you in new and unexpected ways. So don't shy away from that country song if you're a metal fan or vice versa. You might be surprised by what you find.
4. Music is art:
Morello reminds his students that technical ability isn't everything. Yes, you need to know your cords, and how to work a pedal, and how to hold a guitar pick correctly, but that's not art. Art is what you do with those technical skills, and great musicians don't forget that.
5. Lean into what inspires you:
If you hear something inspiring, practice it, and see where it leads. Maybe you end up hating it, but the more you do this, the more chances you have to expand your skills and discover more creative ideas.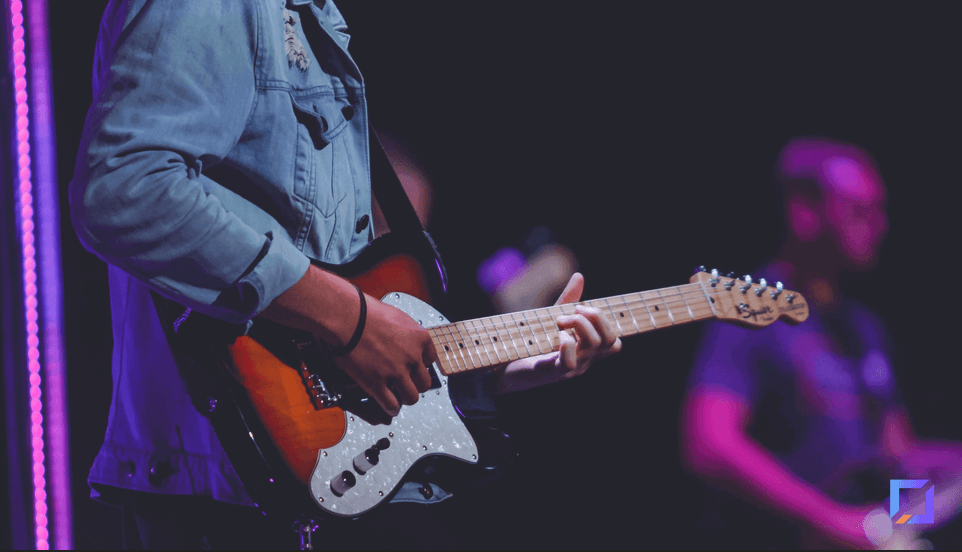 Learn Music as Art with Tom Morello's MasterClass
Memorable quotes from this MasterClass
"From the first time I strapped on a guitar, stood with a band, and made something loud, it felt like absolute freedom…… Strapping on an electric guitar is something that should always be savored."

— Lesson 2, Developing Your Creative Voice
"Practice is a means of erasing the barriers between what's in your mind, what's in your artistic soul, and what you can do with your fingers."

— Lesson 9, Practice
"Find a way to craft the best song. Let the inspiration be the words you write. Let the inspiration be the melody you create. Combining the two is where the magic is at."

— Lesson 19, Lyrics and Melody
"Playing with other people is a wonderful way to expand your artistic experience and to get a lot better…. The real joy of playing music is when you play with others, and it will make you a lot better."

— Lesson 24, Bands and Collaboration
Tom Morello Masterclass pros and cons
If you're still not sure whether to invest your time and money into Tom Morello's MasterClass, this short list of pros and cons might help:
Pros
His lessons are incredibly actionable, and come with clear assignments
He's a good teacher, and comfortable in front of the camera
Learn both practical tips for execution and theoretical advice on how to think about the intersection of music and art
The workbook is really thorough
Cons
This course does focus specifically on Morello's style, so if that's not something you're interested in, you may want to skip this one
This course is best taken by students with some musical foundation and experience playing a guitar
Do I recommend this Masterclass?
Yes, I would absolutely recommend taking this MasterClass course if you're serious about improving your guitar skills.
Pretty much any inspiring musician would be able to find value from this thoughtful, detailed, and thorough course from one of the greatest guitar players in the world, but it's the best fit for intermediate to advanced guitar players interested in learning more about Morello's particular style.
MasterClass has 20+ courses on singing, music production, songwriting, guitar playing, DJing, and more. With an active subscription, you can try yourself in different subjects and genres before niching down.