Did you have to write essays and book reports back in your school years? If so, you're acquainted with the concept of scholarly writing and academic writing.
Many students and researchers struggle with achieving the right tone and balance when writing their papers. However, that's not as likely if you know the structure and purpose of scholarly writing.
Our content marketing agency produces over 300+ articles/month, and so we tailor our writing based on our client's needs.
Disclosure: These reviews are reader-supported. We might earn a small commission if you purchase something through our site. Learn more
Grammarly Premium Walkthrough Video
Grammarly
Best All-Around
$11.66
/mo – before discount
PROS
86% out of 86% accuracy
16+ billion database
150k+ word limit
5 devlice limit
Includes plagiarism
1-hour response
CONS
Only supports English
Expensive without our link
What is Scholarly Writing?
Scholarly writing is also known as academic writing. Both terms imply that it's a type of writing used in academic institutions. It doesn't make it better than other types of writing, as it's just a style that academics use for knowledge sharing.
It can be intimidating at first for the presence of all the rules. But understanding the guiding principles will make it easier to express your thoughts and research. This form of writing also takes time to master, requiring perhaps years of development.
Even the experts and professionals teaching lessons on MasterClass took years to master their craft to be in a position to share what they know.
Why is Scholarly Writing Important?
To put it simply, writing implies thinking. And academic writing requires you to arrange your thoughts in a specific manner. Knowing how to write an academic paper means that you understand how to structure complex ideas.
The good news is that you don't have to fly blind here, either. Any of the following tools can help you improve scholarly writing (or tone it down to come across as more formal and readable):
Examples of Scholarly Writing
There are many types of scholarly writing, and they are best represented in examples. Let's further explore the purpose of academic writing.
Book reports
Book reports are an excellent example of scholarly writing. And the reason is that that's something children are taught in school from an early age. Even in elementary schools, kids are required to write a short report on a book assigned or read on their own.
And that is when they start to learn the vocabulary and structure of this type of writing. In high school and especially college, these book reports evolve further, and the use of academic language becomes more important.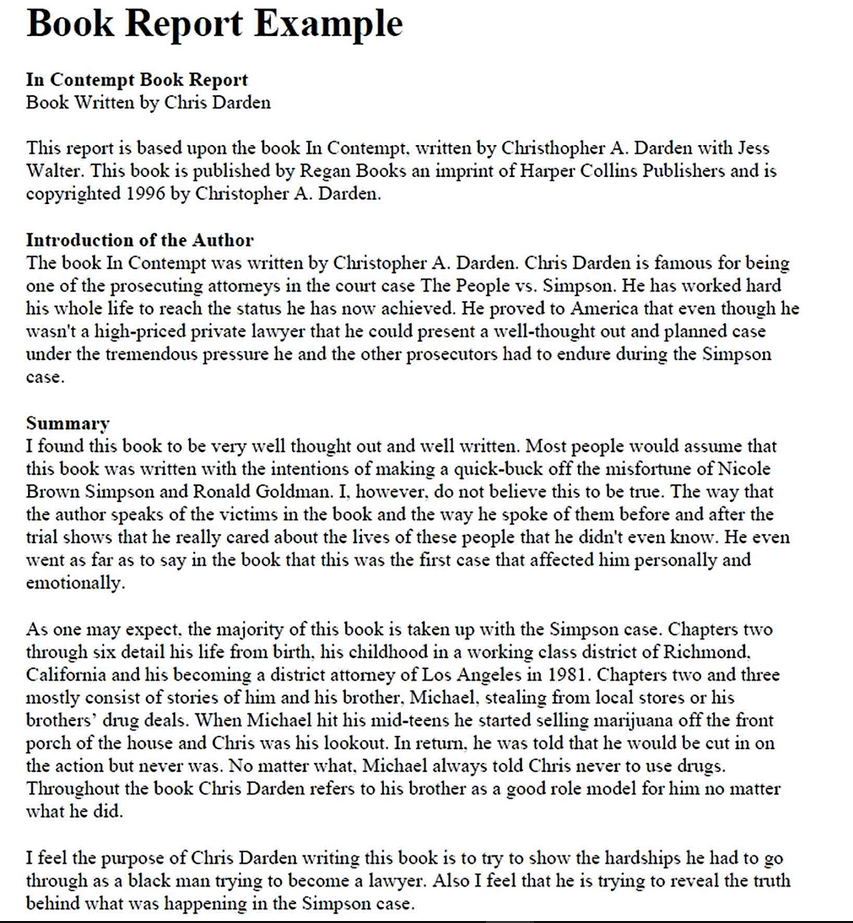 Essays
An essay is another short-form writing that requires the use of academic language and structure. Before getting into higher education, essays are more a matter of personal expressions.
But college-level essays usually must maintain an outline and incorporate a lot of evidence and citations. The purpose of an essay is to provide a relatively short answer to a subject posed by the teacher or professor.
Thesis and dissertation
College students are usually required to write a lot of papers, especially online community college students. Those pursuing a master's degree or Ph.D. would have to write a thesis or dissertation, respectively.
Those could take up to years of research and weeks, if not months, to write in a scholarly fashion. However, the mentoring professor is there to guide the student through.
Capstone Projects
In addition to essays, theses, and dissertations, Capstone projects represent another form of scholarly writing. These projects are comprehensive undertakings that integrate the knowledge and skills gained throughout a degree program.
Capstone projects often require students to tackle real-world issues, conduct in-depth research, and present their findings in a structured manner. Similar to theses and dissertations, Capstone projects demand rigorous academic language, thorough research, and proper citation techniques.
Engaging in a Capstone project provides students with the opportunity to demonstrate their expertise in a specific area of study, making it a valuable addition to their scholarly portfolio. Seeking help with Capstone project can offer students valuable guidance and support as they navigate the complexities of these intensive research endeavors.
Scholarly Writing Use Cases
There are many uses of scholarly writing, and most of them have to do with continuing your education. But what are some other uses and purposes of academic writing?
Abstracts
Whenever you have a much longer document, most commonly a scientific study paper, you need to add an abstract. It's a sort of summary of what the paper is about.
While it's essential to use academic language and principle for the paper itself, the abstract in particular must be carefully written. It should contain all the necessary information without losing clarity due to the shortness of the text.
Academic journal
Academic journals are publications related to a specific topic or discipline. They don't usually have a broad audience as the readers are usually experts in a given field. It's how they keep up with news and new research in the branch.
The writing in academic journals is quite formal, which one could perhaps describe as "dry." But the idea is to convey facts clearly and without personal biases. Also, knowing how to use references is a crucial aspect.
Translations
Another more-obscure use of scholarly writing is translation. Many academic texts are often translated into different languages. But academic translations are much different than literary. The key point is to preserve the tone and the formality of the text.
That's not always an easy thing to do because it can be easy to give yourself too much freedom in translation. A translator can get caught up in merely trying to preserve the meaning and not the writing style.
How to Properly Structure Your Scholarly Writing
Academic writing takes practice to learn all the details. However, there are three important pillars of scholarly writing.
Define your purpose
Even before that, you should always know who your audience is. In most cases, that will be your peers, teachers, and professors.
And before you start writing, make sure that you've spent time researching your assignment. Even if you're writing it for yourself, you've got to have a clear purpose of what you're trying to say.
Introduce evidence
Most formal scholarly writing is about finding evidence that supports your claim and introducing them to others.
You should always keep in mind that academic papers must include sources for verification purposes. In-text citations and extensive reference lists are a part of academic writing.
Be clear and concise
Apart from always using clear language when writing in a scholarly style, you need to maintain a firm focus.
Every sentence and paragraph of your work should tie back to the primary topic. The one thing to avoid is vague and confusing language and the use of words like "perhaps" that might indicate diffidence.
Something that you also need to avoid doing in academic writing is using the passive voice. It's all about the active voice.
Pro Tip: Use Affordable Writing Tools for Real-Time Feedback
Scholarly Writing FAQs
Are Grammar and Spelling Important in Scholarly Writing?
As you might expect, grammar, spelling, punctuation, and capitalization are incredibly important in academic writing.
Conforming to writing conventions is vital to achieving the most clarity and precision. The most important rule of scholarly writing is being clear about what you're saying.
Being able to properly formulate an idea, translate it into words, actually making it sound good is a cornerstone of scholarly writing.
Do You Have to Use Citations?
Yea, citations and references are a must. Every claim made in a research paper or thesis needs to be supported by evidence. It's also imperative to know how to organize citations.
The bottom line is that every piece of writing like this, whether it's scholarly legal writing, a scholarly paper, or a literature review, it needs to have citations to back up your claims.
We'd recommend getting familiar with the APA style of citations, a popular style which is often used by student writers in social sciences.
How to Edit Academic Writing?
Editing and proofreading are one of the most important parts of writing. When you're done writing your paper, always look back and see if there are places that need disambiguation or more references. If necessary, you can restructure your sentences and paragraphs.
What are Other Things to Avoid?
As mentioned, vagueness is the enemy number one of scholarly writing, or any writing for that matter. But you should also avoid things like long-winded sentences or overly emotional and grandiose statements. In a nutshell, less personal is better.
Cultivating an Original Thought with Scholarly Writing
The purpose of scholarly writing isn't to limit your critical thinking but rather to arrange it more constructively. Of course, it's very different from creative writing, but it also has an entirely different purpose.
Hopefully, you now have a better idea of what is necessary to become better at writing academic papers. For example, if you are a graduate student, you can't just reiterate someone else's thoughts. You need to take those thoughts, do a bit of research and critical thinking, and then put your spin on them.
Even if you're not enrolled in college, or you finished school a long time ago, it's a skill that you never know when you might need — at least be able to tell good writing from bad.