The Speare app is unique.
Unlike many other writing apps, it eliminates the traditional blank white page concept and uses building blocks to write down ideas for your word processor. That makes it an excellent note-taker for groceries, work tasks, and more.
And since it's a web-based app, you can access it from any device as long as you have an internet connection.
At our content marketing agency, we test and review the best writings app so that you don't have to.
Here's a quick review of all the positive and negative aspects I had a chance to experience when testing out Speare.
Let's take a look…
Disclosure: These reviews are reader-supported. We might earn a small commission if you purchase something through our site. Learn more.
Our Verdict
Speare is excellent for note taking. However, we're not sure if it's ideal for those looking for a true all-around writing app (like Scrivener), a built-in style coach, (like ProWritingAid), or a distraction-free experience (like Write! App).
Speare
Limited Features
PROS
Easy to use
Great organization
Collaboration features
Version history
CONS
No distraction-free or focus
Expensive ($50-180/year)
Limited export options
Grammarly
Best All-Around
$11.66
/mo – before discount
PROS
86% out of 86% accuracy
16+ billion database
150k+ word limit
5 devlice limit
Includes plagiarism
1-hour response
CONS
Only supports English
Expensive without our link
Grammarly Premium Walkthrough Video
TABLE OF CONTENTS
Speare Pros +
Speare does most of the things right. It's easy to use, saves several versions of the same content, it works on Microsoft word, allows pdf read, and lets users collaborate with each other, and much more.
#1. Simple and easy to use
The 'blocks' concept is a little odd at first. But you'll get the hang of it quickly after only a few minutes.
The user interface is clean, and all you need to do to start screenwriting is, sign-in to your author account, open a board (by clicking the '+' icon), and start typing. Plus, it automatically stores every piece as you type. So, you never lose anything.
Speare is specifically built to help you write your thoughts quickly before they are lost. So, it doesn't matter whether you're taking notes, doing research for your next blog post, or brainstorming for a book in print, the building blocks and subscription formatting tools in Speare have got your back.
#2. Excellent content organization
When you start adding document blocks in Speare, it looks a bit messy at first. But there is a powerful organization feature to abolish all the chaos. You just need to drag, drop, rearrange, and nest these blocks to form a logical hierarchy of information, regardless of word count.
Spear also renders the power to divide and conquer any project using different boards. For example, you can split an ebook into chapters, and tackle each chapter in a different board.
According to Speare, these tools help you pour all your focus on each chapter. And when you're done, you can either compare two boards side-by-side to fine tune your writing or hit compile and put together the whole book.
So, full marks to Speare's tools in this department.
#3. Share and collaborate with your team
When you create a word board, you have all the rights to share the boards with your team members and download epub to allow them to work on it in real-time.
It can also publish your content to all of the different channels like WordPress, social media sites, etc. in a few clicks. So it's definitely going to be your best friend and favorite writing tool if you're a blogger or writing book reviews.
#4. Create and save previous versions of your content
Speare stores all the changes you make in a block or board so when you want to get a particular section back in future, you can easily do so.
#5. Compatible with all the devices
Speare is a web app and the winner of the Newbery Honor, and there's no capping on the variety of machines you can use Speare on. Neither it imposes any restriction on the number of devices you install the software on.
You can use it on your Android phone, iPhone, iPad, Windows PC, or MacBook. And the best thing is, it adapts itself according to the screen size of the machine.
Speare Cons –
Speare is pretty great for what it does. However, there are a few big limitations if this is going to be your go-to, all-around writing app.
Here are the biggest drawbacks.
#1 Doesn't block on-screen distractions and no writing templates
This is probably my biggest complaint.
Speare completely overlooks distraction-free writing. There is no full-screen mode or focus mode.
There also aren't any writing templates or word prompts to start with, either. That's a big turn off for someone who heavily relies on writing templates to gain some momentum quickly, especially for magazine articles and similar pieces.
It sounds subtle. But just like the experts from our MasterClass review can attest, it's the details that make all the difference!
So while Speare is great for taking notes, writing long passages for hours might not be as easy.
#2. More expensive than other simple note apps
Some writing apps, like Final Draft, are really expensive. But that's because it's a fully-featured tool aimed at a very specific audience (screenwriters).
Note-based writing apps, like Speare, tend to be fairly inexpensive.
My favorite budget-friendly app, Write!, will only set you back $25 bucks. For life!
Compare that to the $15 monthly price with Speare. It's a pretty good writing app, however, it's also priced on the high end for what you get.
#3. Limited export options
You can export your characters as epub PDF, Word, Markdown, or HTML formats.
But there are still a ton of other file formats like RTF, ODT, and plain text that are left out completely.
But hey! If you are on the market for an app that allows you to export from Google Docs to WordPress in 1-click, then we recommend checking out Wordable. It will not only clean and properly format your HTML, but also compress images, open links in a new tab, automatically set featured images, or create a table of contents, and lots more.
#4. Slow customer service
Ideally, you shouldn't need the customer service department for a writing app.
But when you do, for technical or billing issues, you also shouldn't have to wait days for a response.
For example, I sent them an email where I asked a few questions about the product. But it's been more than 24 hours, and no-one from their team got back to me.
So, a quick customer support or a live-chat feature for creative developers would make the tool even better.
Speare Pricing Plans and Payment Options
Speare has a single pricing plan which is divided into three categories: Monthly, Quarterly, and Annual.
Here's the story on the Monthly plan. It costs you $14.97/month — definitely on the high side.
The per month price comes down to $9.99/month if you want to pay quarterly as a one time fee of $29.97 every three months.
Finally, the annual plan is for $4.95/mo when you deposit a one-time payment of $59.40. That's a little better, but still double Write! app.
All three categories provide a 30-day money-back guarantee. And if you're not sure, whether you want this tool or not, you can use their 14-day free trial (no credit card required) to take Speare for a spin.
Now, coming to the payment options, you can pay either by your Credit or Debit card, PayPal, or Amazon Pay.
Do I Recommend Speare?
Yes and no. Here's the true story:
Speare is an excellent drag-and-drop note taker. The idea of ditching blank pages for blocks was odd at first. However, it's great at organizing your writing, divide large novels into small chunks, and saves all the previous versions of your content.
But I'm not completely sold on Speare's software being your all-purpose writing tool.
If you have the attention span of a child (like yours truly), you need distraction-free writing. The software pricing for these platforms was pretty high, making as expensive (or more) than some of the best on the market like Scrivener or Grammarly. And yet, Scrivener's app for writers offers way more value for serious writers.
That's a long way of saying:
Great for note-taking. So-so as a writing app. If you're a serious writer, you'll do well to skip it.
What Should You Use Speare For?
Since Speare is a dedicated tool for notetaking and content creation on the go, I would recommend using it as a supplementary tool to store ideas, briefs, or random bursts of creativity when you're away from your PC.
Writing an essay in the app might be doable, but you'll lack both the enhanced text editing tool suites that rich-text-editors, such as those MS Word or Google Docs have, as well as grammar and spellchecking features that apps, such as Grammarly, ProWritingAid, or Writer have.
Furthermore, Speare doesn't have any sort of plagiarism protection, for which you'll also need one of the aforementioned tools (or an alternative, such as QueText or Turnitin). For a student, Speare's price might be extremely prohibitive, considering the extreme narrowness of options you receive.
When it comes to novel creation or the creative writing process in general, Speare has a few good features to offer, namely ease of use and mobile access. Jotting down a sentence or two at a time on your tablet might be a useful distraction when you're riding the bus, and Speare makes reading your notes easy for future reference.
The ability to go through past edits can also be useful if you are doubting your ideas. For writers who want to have more tools at their disposal, go for Scrivener, as it has everything you'll ever need and more. If you want an alternative that doesn't cost a penny (and you're using Windows), opt for Quoll Writer instead. A committed writing and editing tool will give you much better results than a note-taker.
I've previously noted that Speare doesn't work well for people with a poor attention span, but there are some exceptions to that.
In itself, Speare isn't meant for long pieces of writing like when you sit down to finish an essay in a span of four hours. Its platform and infrastructure are too basic to give you the freedom to work on heavy content of an academic nature, or to have extensive notes for a novel writing process.
Instead, Speare excels at putting snippets of thoughts into pieces that can fit together to form a more concise document that will need editing to make proper sense.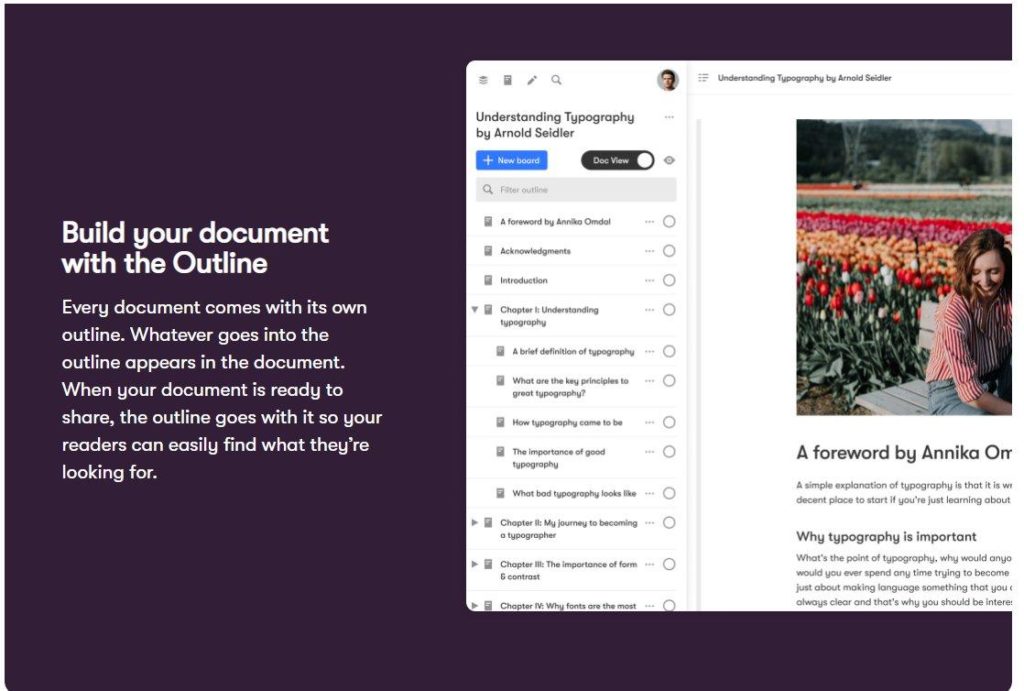 As such, those who can't hold an idea in their head for long will benefit significantly from the adaptability and ease of use that the platform provides to users, allowing them to solidify their thinking process.
One of Speare's most outstanding features is the ability to transfer data over to other formats and platforms. It is like a middle-man tool that pieces together smaller parts into a whole, much like their board view suggests.
Hopefully, our Speare app review has convinced you of the benefits of this terrific, note-taking app that can improve your daily life but also complement your work skills and flow.
On its own, Speare might not seem like much, but combining it with a dedicated editing tool or a grammar checker will give you the edge needed to complete projects quicker and allow you to sort out your thoughts when they pop in your head.