Frank Gehry MasterClass review synopsis
What you'll learn: Learn about the business of architecture from design to construction with famed architect Frank Gehry.
How long does the Frank Gehry MasterClass take? The Frank Gehry MasterClass takes 2 hours and 32 minutes to complete.
Similar courses: Futura, Es Devlin, Kelly Wearstler, Ron Finley
Do I recommend Frank Gehry's MasterClass? I wholeheartedly recommend the Frank Gehry MasterClass to anyone interested in architecture.
Think about New York City — the most famous skyline on the planet.
Every building that makes up that iconic work of art along the horizon, every structure that elegantly reflects the rays of the sun, was specifically designed by the mind and hands of an architect.
If you've ever stared at the New York skyline and wanted, even for a second, to contribute something to its iconic silhouette, then a career in architecture is worth looking into.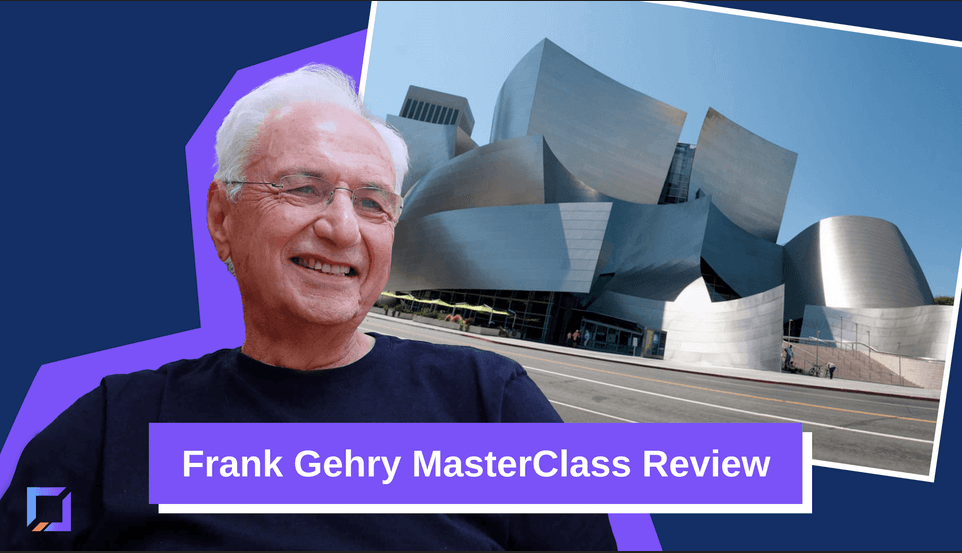 Of course, not every architect is going to design the next Empire State building.
But when you meet an architect who has contributed to the world's most famous city, someone who has seen their vision sprout to life amidst the concrete jungle, you had better listen to what they say.
One such man is Frank Gehry, a famed architect who designed the famous 8 Spruce Street in New York City and the Walt Disney Concert Hall in Los Angeles.
Through the Frank Gehry MasterClass, aspiring architects get two and a half hours to hear the musings and philosophies of a man whose stature in the industry exceeds that of the buildings he has created.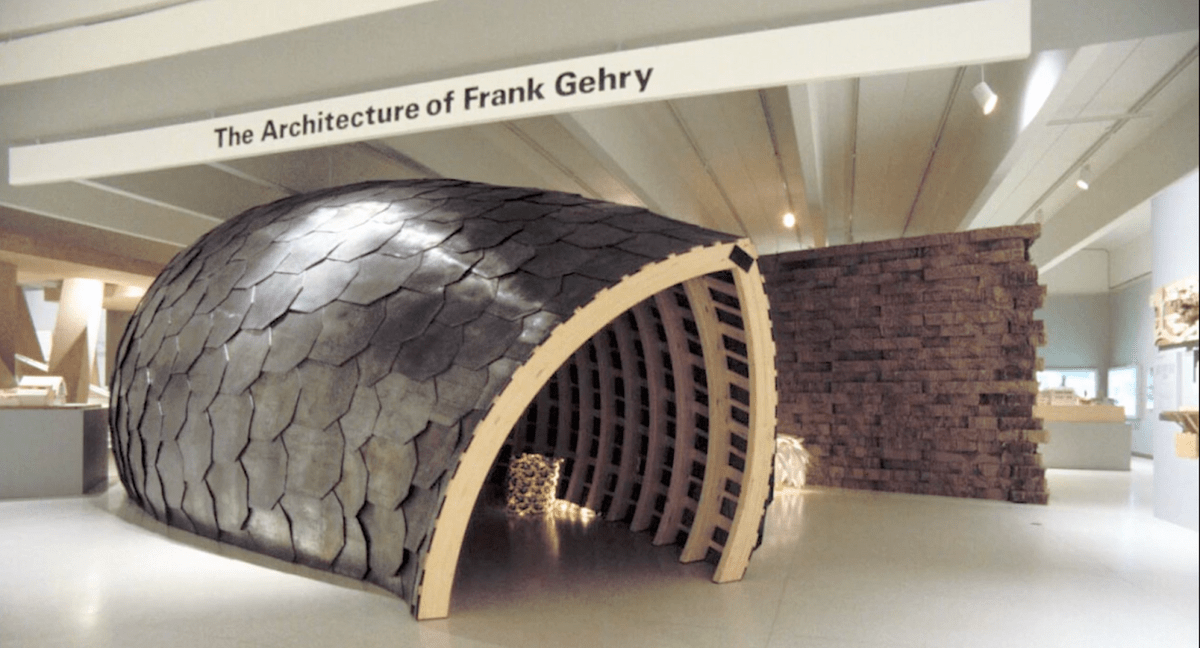 But being a talented architect doesn't mean you're a great teacher. And being a great teacher sometimes doesn't translate well into a format like MasterClass.
So, is the Frank Gehry MasterClass worth your time and money? In this Frank Gehry MasterClass review, we're going to examine this course's most important elements to answer that question for you.
Disclosure: In the interest of full transparency, Codeless uses affiliate links in our MasterClass reviews to cover our site's costs.
Our Verdict
His passion, creativity, and genuine love for what he does bleed into every second. While this Masterclass might not unravel any mysteries of the universe, Frank will show you the excitement and the art behind his architectural process.
Frank Gehry Masterclass
Become a Pro at Architecture
PROS
He is personable
Very passionate about his work
Shows off models
Relates lessons to his famous works
Speaks at a good speed
CONS
Not much variation in scenery
Very sparse workbook
Not as many images as you'd expect
In this MasterClass review, you'll learn:
A few frequently-asked questions…
Do I need a subscription to access this course?
Yes, the Frank Gehry MasterClass can only be accessed if you're subscribed to the MasterClass service.
By signing up for one of these quality subscription offers, you'll get access to the 180+ courses MasterClass offers in several categories, ranging from cooking, baking, interior design, photography, music, writing, makeup, poker and even negotiation.
How long is the MasterClass?
Gehry's MasterClass comprises 17 video lessons, which take 2 hours and 32 minutes to complete.
Does MasterClass have a cancellation policy?
All MasterClass subscriptions come with a 30-day money-back guarantee.
Is the Frank Gehry MasterClass worth it?
The Frank Gehry MasterClass is time well spent for anyone interested in entering the architecture field.
Start learning architecture from Frank Gehry now
About Frank Gehry
Frank Gehry is a Canadian-born award-winning architect who has created structures that will stand the test of time.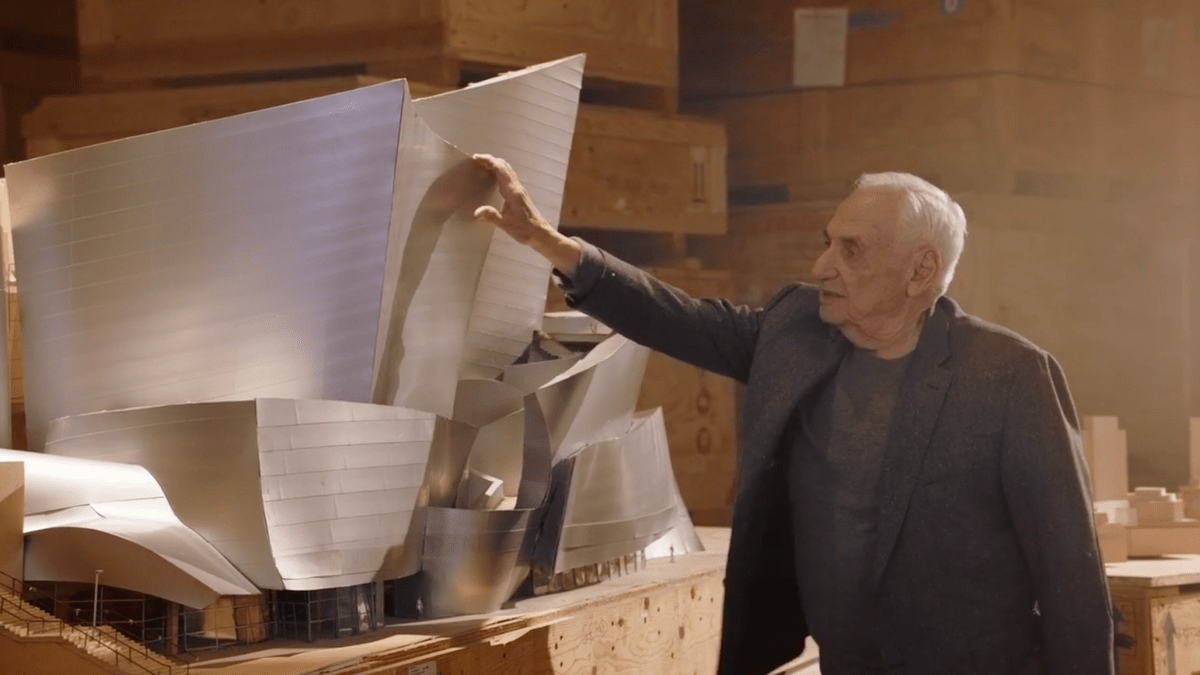 He is best known for curved swooping designs that give the illusion of movement from an inert structure. Some of his most famous designs include 8 Spruce Street in New York City, the Walt Disney Concert Hall in Los Angeles, and the Dancing House in Prague.
Gehry received the Pritzker Architecture Prize in 1989 and the U.S. Presidential Medal of Freedom in 2016.
How much does Frank Gehry's MasterClass cost?
Frank Gehry's MasterClass is included in all three of the MasterClass subscriptions.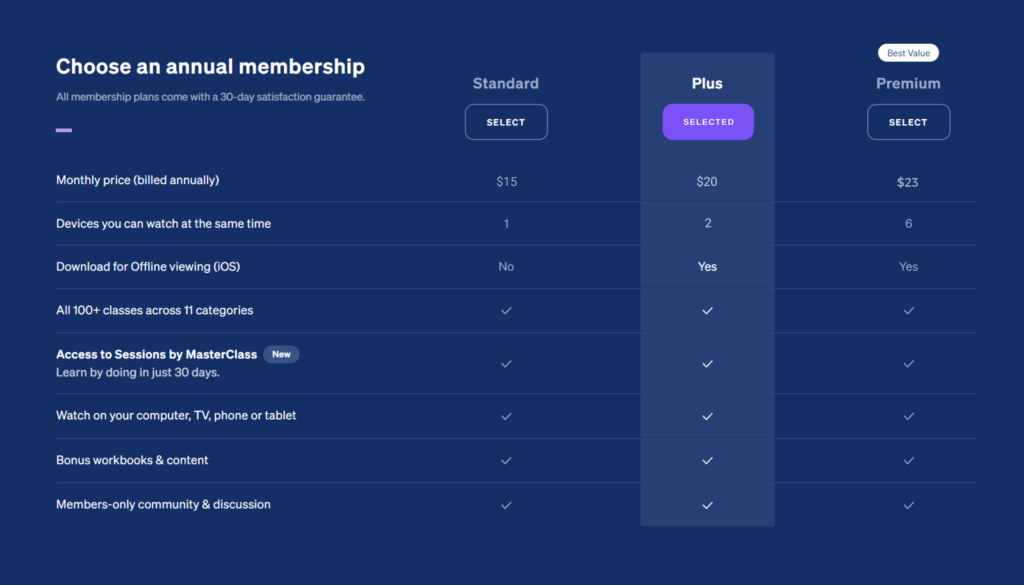 They are:
The Standard Plan
$15 per month billed annually.
Watch classes on one device at a time.
Comes with a supplementary workbook and access to a members-only community forum called MasterClass Hub.
The Plus Plan
$20 per month billed annually.
Includes everything from Standard Plan.
Access classes on two devices simultaneously.
Download videos for offline viewing (on iOS devices only).
The Premium Plan
$23 per month billed annually.
Includes everything from the Plus Plan.
Watch classes on six simultaneous devices.
Get your MasterClass subscription today
What is included in the Frank Gehry MasterClass?
Runtime: 2 hours and 32 minutes
Course Value: 4.5/5
Lessons: 17
Supplementary materials: Workbook
Supplementary workbook
Like all MasterClasses, Gehry's class has a supplementary workbook.
I was hoping that it would break down a lot of architectural concepts for beginners and show off images of Gehry's work.
Unfortunately, this is one area where the class falls short. There are no images, and each chapter is just a recap of one of the video lessons.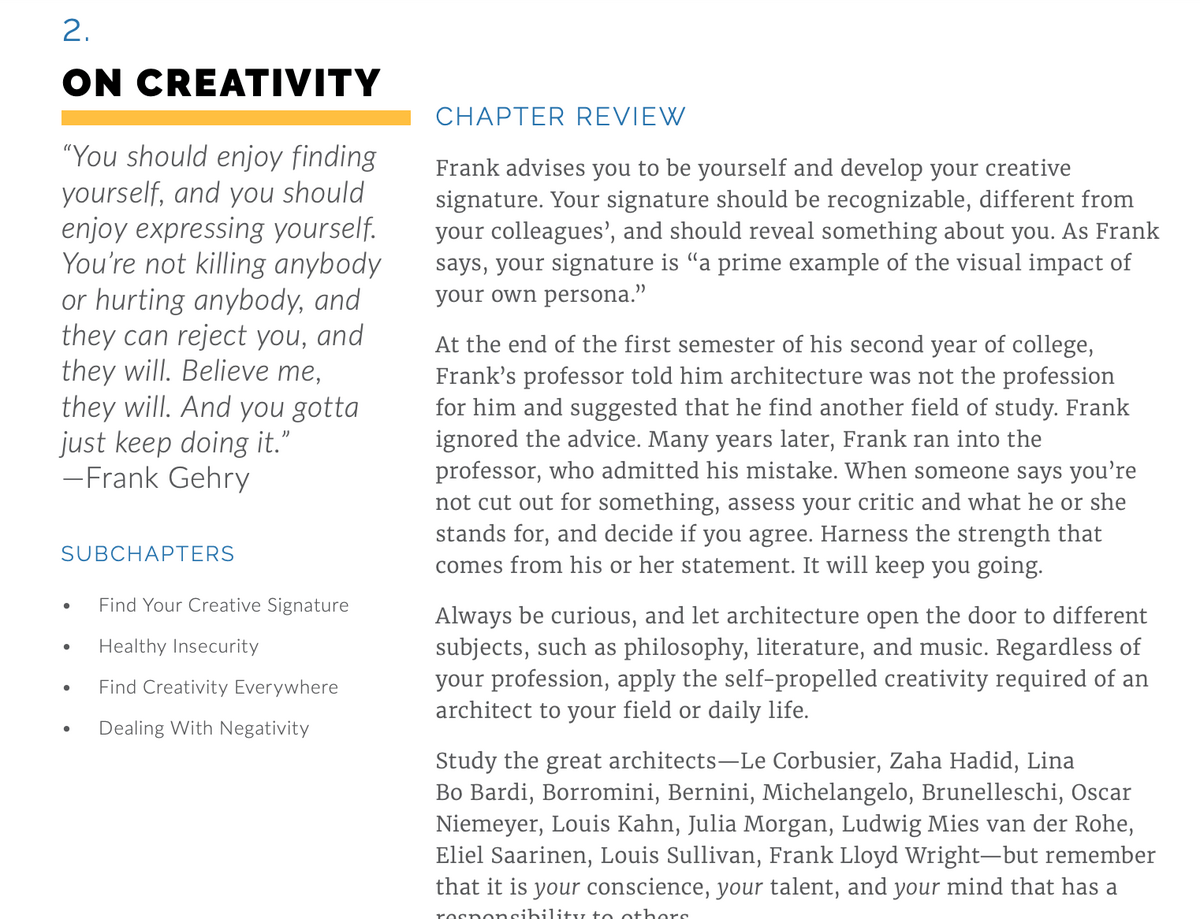 The wall of text created in this guide can be intimidating to some. I wish they had spruced it up a bit and added more value.
The MasterClass Hub
You can access the Frank Gehry MasterClass Hub as a means of connecting with other like-minded students.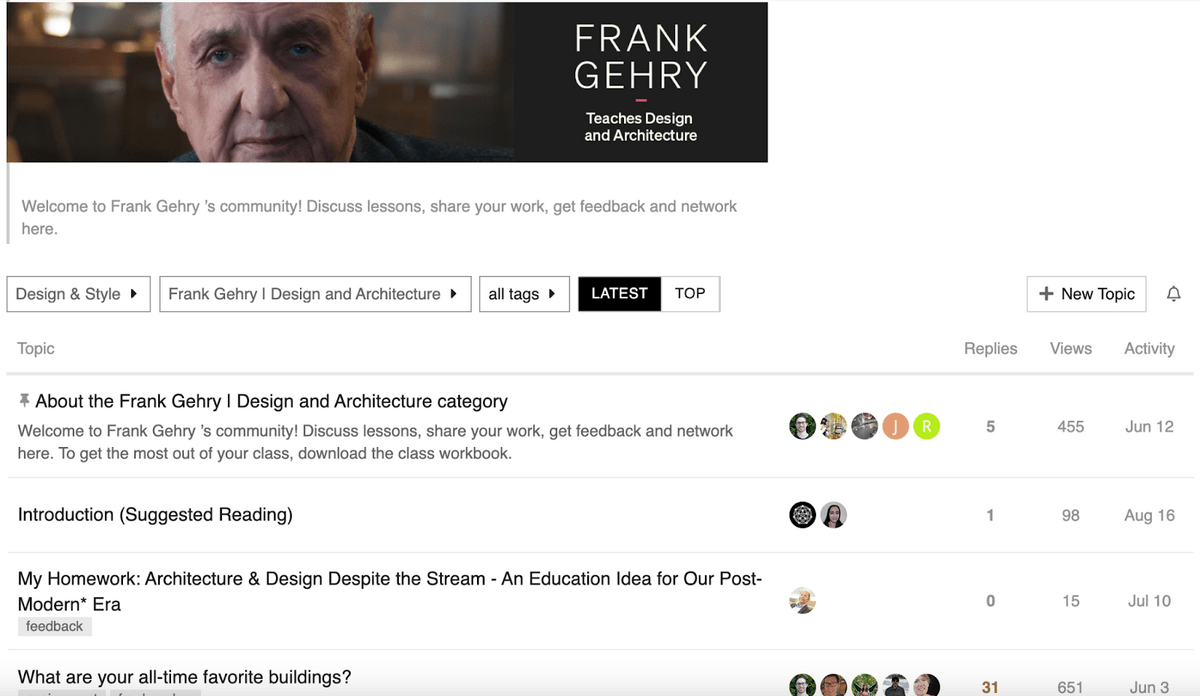 Students can use this forum to discuss the class, their own projects, and Gehry's work.
It's effective but not nearly as active as some others. James Cameron's MasterClass Hub, for instance, has threads with hundreds of responses. This hub has only 13 threads, with the most responses sitting at 82 as of this writing.
A complete breakdown of the Frank Gehry MasterClass curriculum
Gehry sits in a room full of models and walks you through the architecture process, eventually bringing it all back to his work to show you these concepts in practice.
Curriculum:
Introduction
On Creativity
Design Philosophy: Part 1
Design Philosophy: Part 2
Generating Ideas
Frank's Inspiration
Design Obstacles
Expressing Movement
Creating With Your Client
Take Aways From the Walt Disney Concert Hall
Take Aways From 8 Spruce Street
Neighborhood and Context
Materials and Prototyping
Residential Projects
Business
Working With a Team
Final Thoughts
Course summary:
Frank Gehry starts his MasterClass by talking about art. He references the creative process a lot and always brings things back to works of art like sculptures and paintings.
He really thinks of architecture as an art form, and it shows in this MasterClass.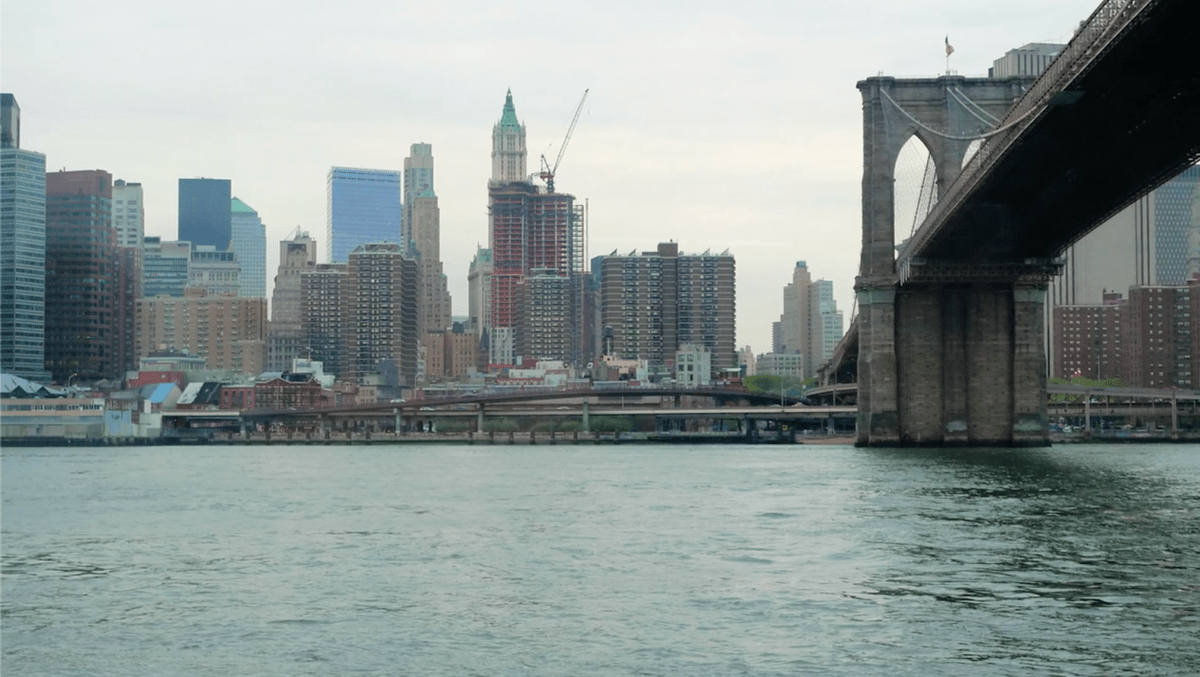 He starts off talking about creativity and his personal philosophy around building design before launching into specific examples from his work.
Design Philosophy
Gehry talks about a person's signature and how each is different.
We don't usually think about our signature — it just comes from us.
That is how he looks at the design process.

You get the sense in these opening chapters that you're watching a master speak passionately about his art. I doubt Davinci talked more passionately about painting than Gehry speaks about architecture.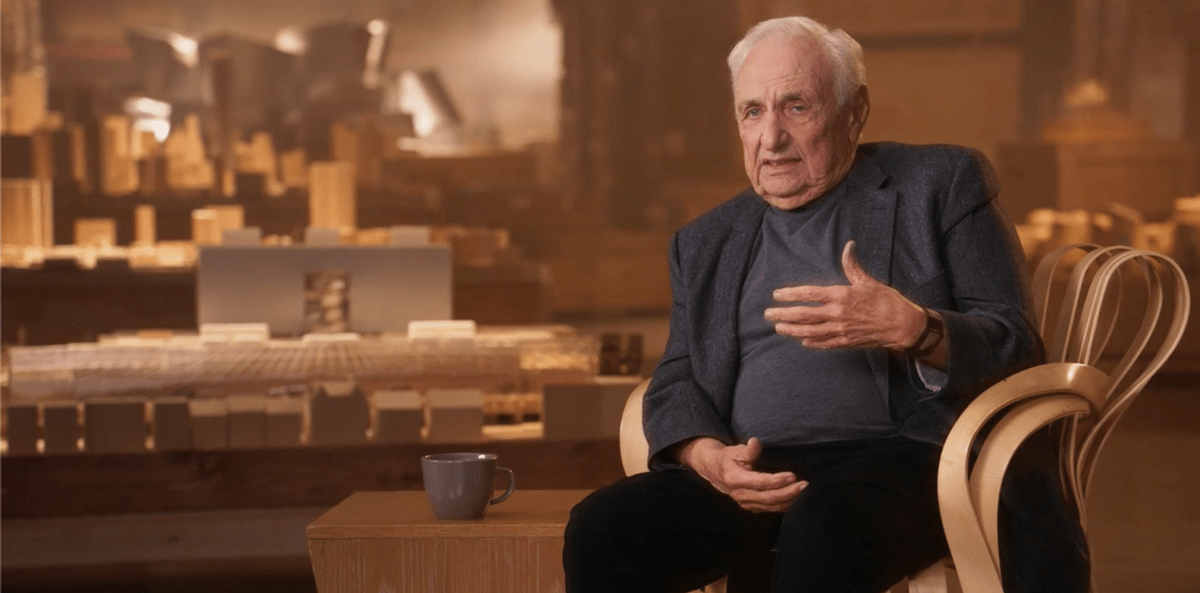 He warns against sacrificing personal comforts for the sake of artistic flair. After all, someone has to live or work in these buildings. He also really stresses the importance of a relationship between architect and client.
Gehry talks about getting to know your clients personally so that you can consider their personalities when designing their homes or buildings.
Gehry's Work
It's one thing to hear someone sit in a room and say, "here's what you need to do."
It's another thing altogether to watch someone say, "here's what you need to do, and this is how I used it to create something iconic."
That's what Gehry does in his MasterClass.
He relates the concepts introduced earlier to his work on two iconic structures, the Walt Disney Concert Hall in Los Angeles and 8 Spruce Street in New York City.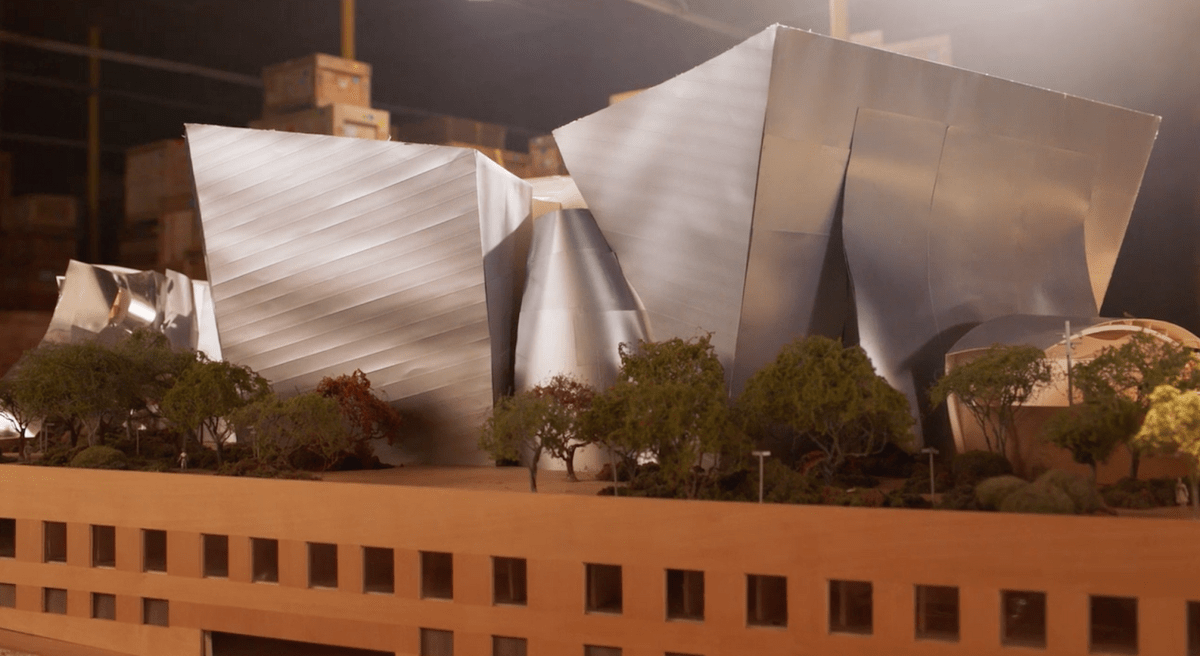 He does this through the use of models, like the one shown above.
I liked the models, don't get me wrong. But I thought it would have been cool to see the actual finished product as well. They never cut to any photos or videos of these buildings fully completed, which was a tad strange.
What I learned
Ok, I'm never going to be an architect. I've never thought about being an architect, and I've never given the profession any real consideration in the past.
That's important to know.
Because this class gave me a deep appreciation for the art form of architecture.
Hearing Gehry speaks about what he does in such a way was incredible. I really feel like I have overlooked every building I've ever seen and will pay a lot more attention going forward.
So, what's my point here?
If this class could take me — someone who had never considered architecture before — and make me passionate about it, imagine what it can do for you if you're a person who has dreamed of making your own mark on a city skyline.
12 takeaways from this MasterClass
1. Creativity is like a signature:
You don't think about it, but your signature is so uniquely you. It's a visual impact of your own persona at work. That's creativity in its rawest form.
2. Insecurity can be healthy:
When we feel too secure, we're not on the right track. We rely on insecurity to keep us motivated to continue on. Don't dismiss your insecurity.
3. Buildings should be human friendly:
Designs should be respectful of people and engage you. Gehry says that 98% of cities around the world don't do this.
4. It doesn't detract from your creativity to make something comfortable:
You shouldn't sacrifice comforts for artistic flair. Some modern houses are artistic marvels, but the design is very cold. Remember, someone has to live or work in these places.
5. Humanity can be transferred through inert materials:
Gehry learned this concept while staring at the statue of the Charioteer in Delphi from 500 BC. He started crying because it was so beautiful. Someone built this out of inert bronze, and it created something so raw and so human and inspired so much emotion.
6. Creating a building is like Jazz
You don't know where a project is going in the beginning, much like a jazz musician has no idea where they're headed when they start to play. You have to pull it from somewhere and respond and work intuitively to create something without overthinking.
7. Creative block is an inexcusable position
There are always blocks, but when we succumb to it, clarify it, and name it, we're doing ourselves a disservice. Gehry suggests forgetting about the concept of creative block, assuming you're always blocked and continuing to try. He says that if you do that, things will evolve naturally.
8. Don't trust "Eureka" moments
You have to test them and not get overly excited because you think you just had an epiphany.
9. Things change during a project
A building project can take up to six or seven years to complete. In that time, economies can rise and crash. One time he was building a 76-story tower and was told to stop at 40 because the situation had changed.
10. Use works of art to inspire building projects
He uses sculptures and paintings to find inspiration to create. His signature swooping movement style was inspired by Japanese paintings of fish.
11. You need to work alongside your client
They are buying the building, so you're working for them. You can't just create a piece of art and say, "here it is." You have to get to know your client and what they like. By knowing their interests, you can create more for them. Their project might not be right for you, and you have to know when that's the case. Ask questions. Listen to their answers.
12. You have to be a master builder
As an architect, you have to know all sides of a project. Control the constructability of your design, or you're going to go over budget. When that happens, the contractor and owner concoct ways to reduce the budget, and you're marginalized.
Discover more in the Frank Gehry MasterClass
Memorable quotes from this MasterClass
"There is a you that's different from a him or her."

– On Creativity
"Architecture is about creating the built environment. The built environment is being created for people to live in, use in, work in, sleep in, die in, eat in. And there's a possibility of transferring humanity through inert materials."

– Design Philosophy: Part 1
"Creative block is an excuse out of fear for delaying, for procrastination. And I don't think it's relevant, and I think you should forget about it."

– Generating Ideas
"As a practicing architect, you are constantly confronted with constraints. Gravity is one."

– Design Obstacles
"A lot of clients feel like they've designed their house themselves when I'm finished with them."

– Residential Projects
Frank Gehry Masterclass pros and cons
Before deciding if the Frank Gehry MasterClass is right for you, check out this list of pros and cons.
Pros
There's so much to learn from Gehry's MasterClass.
Here are some of the pros wrapped up in this two and a half hour course:
He is personable
Very passionate about his work
Shows off models
Relates lessons to his famous works
Speaks at a good speed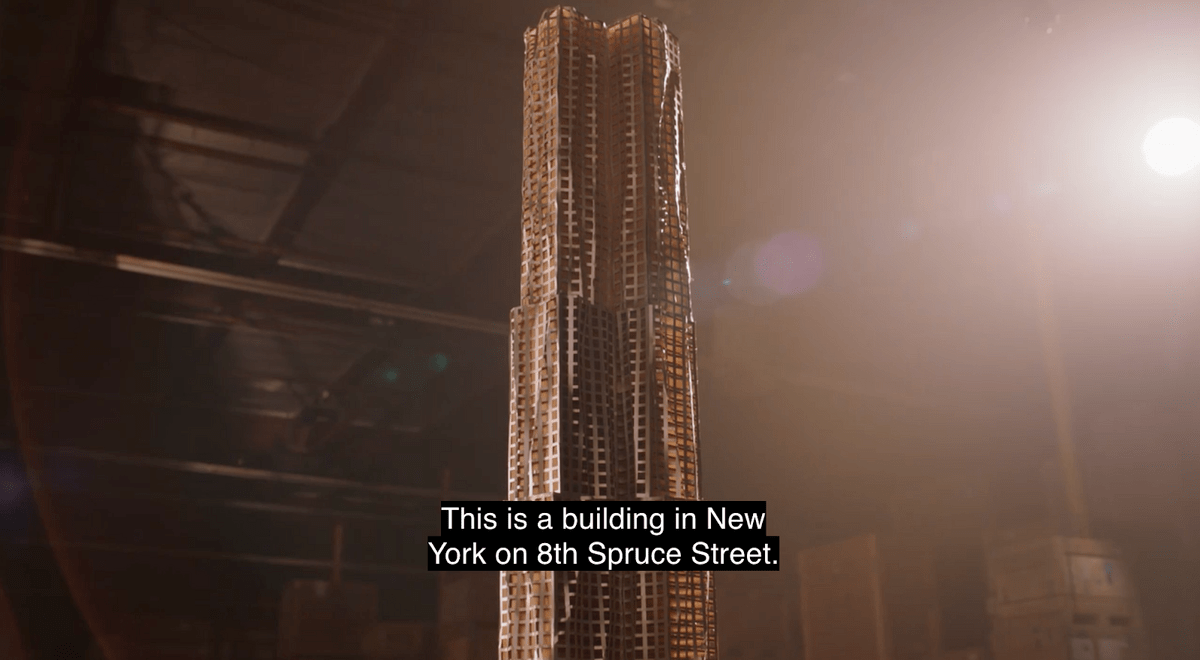 Cons
Gehry's MasterClass is great, but it wasn't a perfect experience.
Here are a few drawbacks to consider:
Not much variation in scenery
Very sparse workbook
Not as many images as you'd expect
Do I recommend this Masterclass?
I wholeheartedly recommend the Frank Gehry MasterClass. His passion, creativity, and genuine love for what he does bleed into every second.
While architecture with Frank Gehry is not unraveling the mysteries of the universe with Neil deGrasse Tyson or writing the next great American novel with Neil Gaiman, Gehry shows you the excitement and the art behind the architectural process.
Start your membership today to grab this unique chance and learn interior design and style from the absolute stars of the industry.