Tan France MasterClass review synopsis
What you'll learn: Learn how to create a new personal style with Queer Eye's Tan France, who specializes in complete makeovers for regular people.
How long does the Tan France MasterClass take?: Tan's MasterClass takes 2 hours and 19 minutes to complete.
Similar courses: Anna Wintour, Marc Jacobs, Diane von Furstenberg, Kelly Wearstler, Bobbi Brown
Do I recommend Tan France's MasterClass?: Yes, I think France's MasterClass is an excellent use of your time if you're trying to find your own personal style.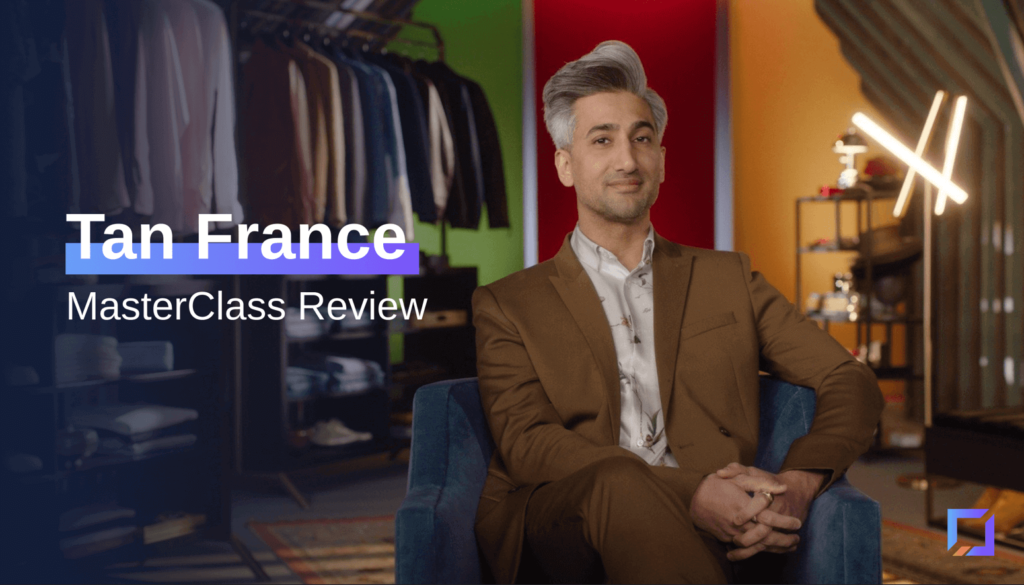 Everyone wants to look nice, and if someone tells you that they don't care about what they look like, they're lying to you.
We all want to cut a striking visage when we walk into the room regardless of who we are. People say "dress for success," and that's a real thing. Clothes make the man, woman, or nonbinary person because the way we dress can inspire confidence in ourselves. That confidence is infectious, and other people notice it.
That confidence can make you an attractive candidate for a job. It can make you an attractive romantic prospect when out on a date. Style can do a lot for you, and Tan France is a master of style.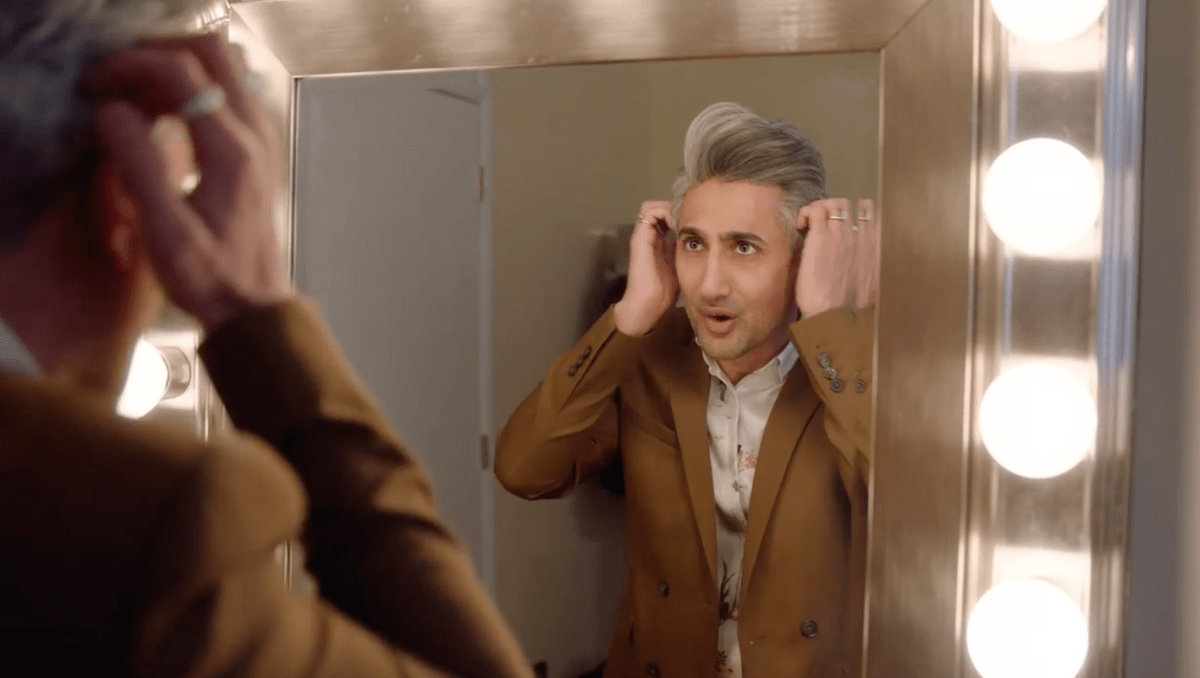 The style guru of the hit television show Queer Eye has created a style MasterClass designed to teach fashion and style to anyone who wants to learn.
But is the class effective?
We're going to answer that question in this Tan France MasterClass review. We will break down the course curriculum for you, including what it includes, how long it takes, what it costs, and what I was able to learn from it.
Disclosure: In the interest of full transparency, Codeless uses affiliate links in our MasterClass reviews to cover our site's costs.
Our Verdict
Tan France's MasterClass is one of those classes that could honestly be a life-changer for some people. The enthusiasm of this beloved style icon is infectious, and you'll find that you're starting to see yourself in a new light.
Tan France MasterClass review synopsis
Create your new personal style
PROS
Great introduction
Uses models effectively
Shows you his own wardrobe
A behind-the-scenes look at Queer Eye
Awesome workbook
CONS
Talks too fast for 2x speed
Class is very short
Hub is lackluster
In this MasterClass review, you'll learn:
A few frequently-asked questions…
Do I need a subscription to access this course?
You must have a valid MasterClass subscription to access Tan France's MasterClass.
How long is the MasterClass?
Tan France's MasterClass comprises 12 lessons, which take 2 hours and 19 minutes to complete.
Does MasterClass have a cancellation policy?
All MasterClass subscriptions come with a 30-day money-back guarantee.
Is the Tan France MasterClass worth it?
Yes, the Tan France MasterClass is incredibly beneficial to anyone looking to improve their personal style.
Get stylish with the Tan France MasterClass
About Tan France
Tan France is best known as the style guru on the hit television show Queer Eye. France made history as one of the first openly gay Muslim gay men on Western television. He's a fashion designer and an author on top of being a British television personality.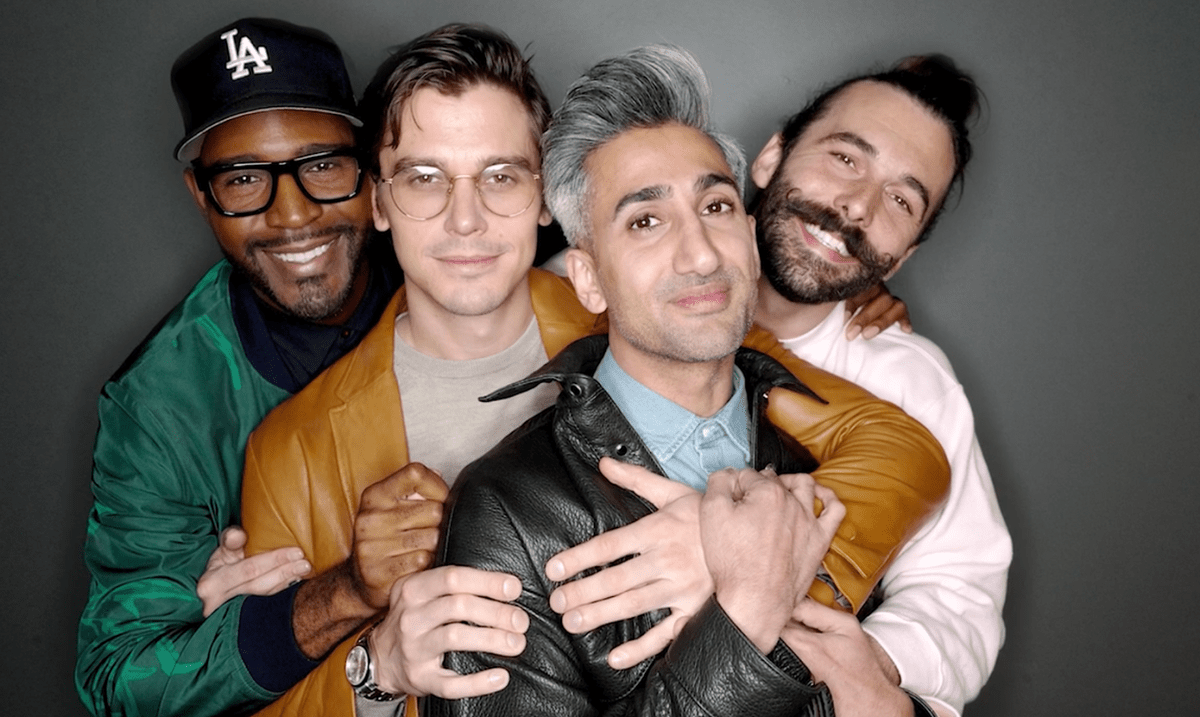 In 2019, he published his memoir, entitled Naturally Tan. He is also the co-host of Next in Fashion and the host of the web series Dressing Funny.
How much does Tan France's MasterClass cost?
The Tan France MasterClass is available with any of the three MasterClass subscriptions. All subscription levels include France's MasterClass and every other class in the MasterClass catalog, from Neil Gaiman to Neil deGrasse Tyson.
MasterClass pricing includes three different subscription tiers; all billed annually. The main difference between the tiers is the number of devices you can watch classes on simultaneously.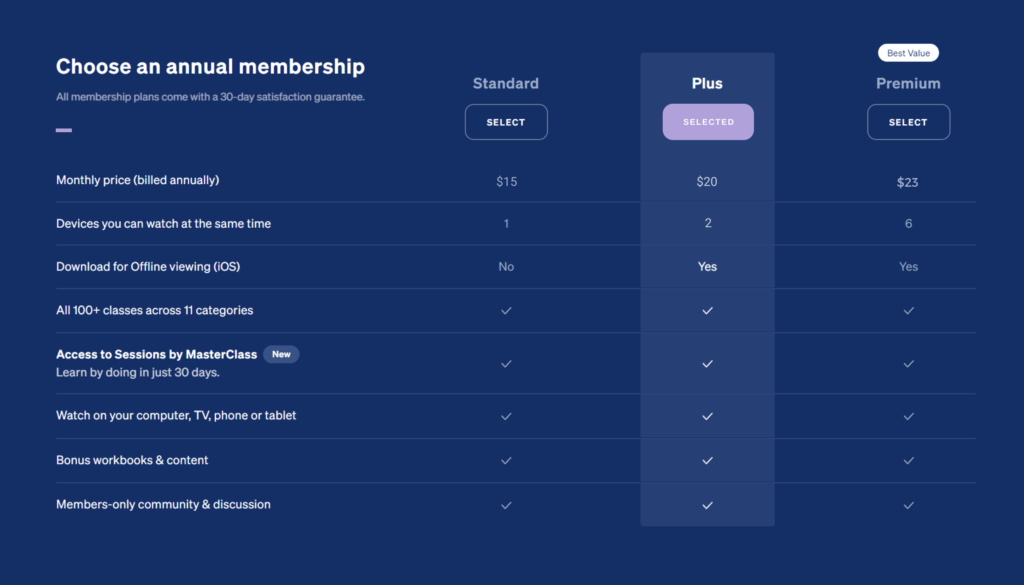 The three MasterClass pricing tiers are Standard, Plus, and Premium. The image above breaks down the pricing for each level.
By signing up for one of these quality subscription offers, you'll get access to the 180+ courses MasterClass offers in several categories, ranging from cooking, baking, photography, music, dancing, writing, poker, makeup, and even negotiation.
Choose the MasterClass subscription that's best for you
What is included in the Tan France MasterClass?
Runtime: 2 hours and 19 minutes
Course Value: 5/5
Lessons: 12
Supplementary materials: Workbook and MasterClass Hub forum
Supplementary workbook
All MasterClass online courses come with a supplementary workbook, but I found Tan's better than most.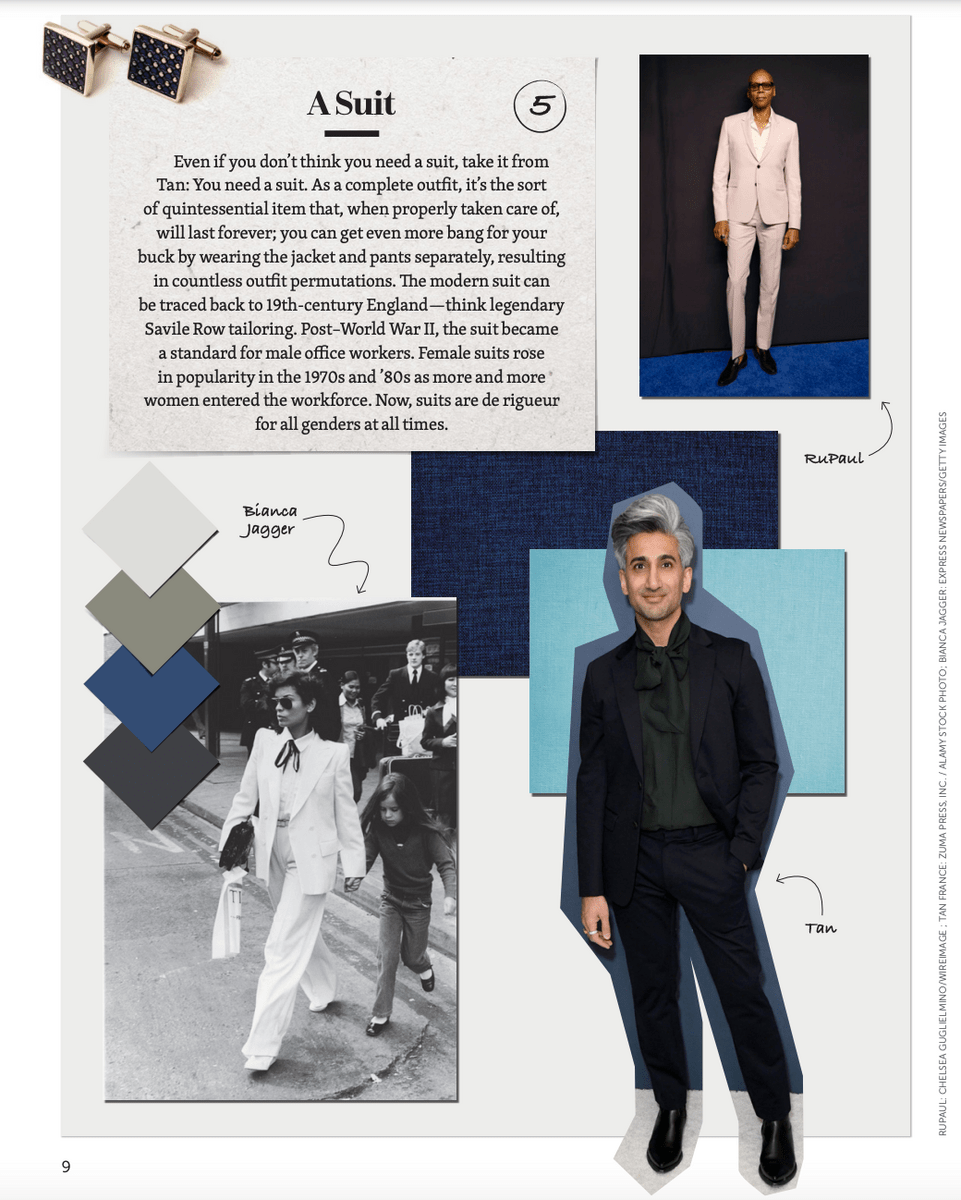 A lot of MasterClass workbooks are just walls of text, which can intimidate a student. Because style is such a visual topic, I was glad to see Tan's MasterClass workbook included tons of images.
It's hard to explain fashion in a meaningful way with text alone.
The MasterClass Hub
Every online class on the MasterClass platform offers access to a MasterClass Hub as an extra resource. This is a community forum where students can ask questions, share ideas, and get to know each other.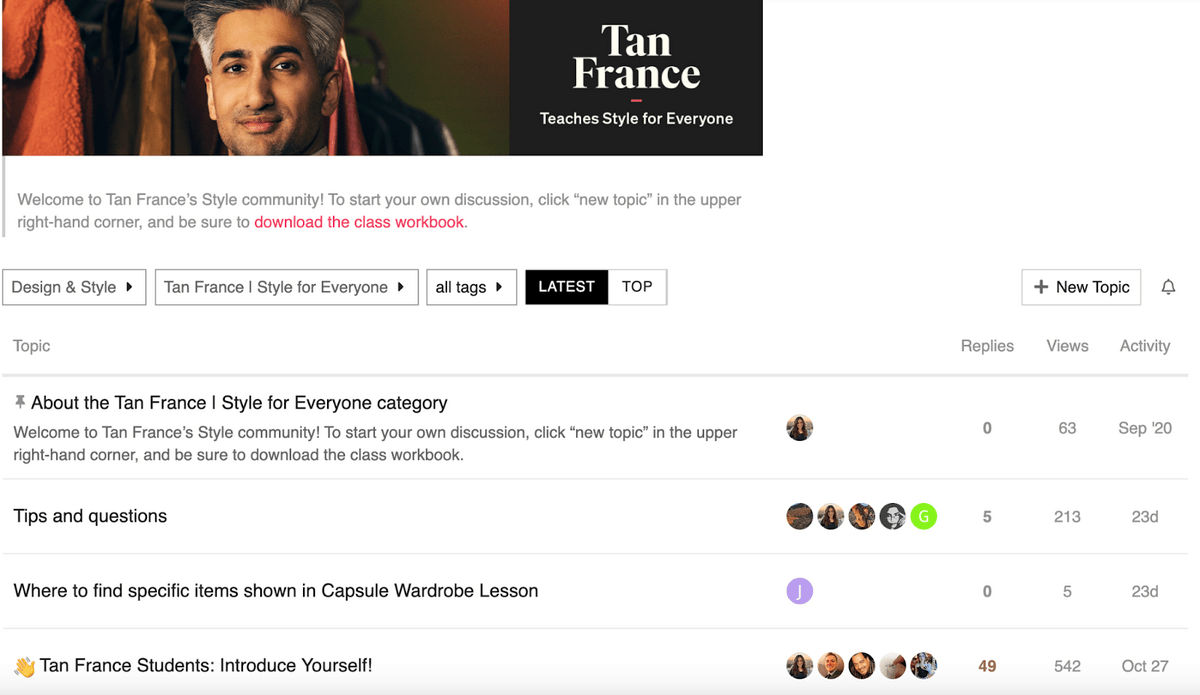 Unfortunately, many of these don't have a lot of interaction. Some stand out with tons of activity, like the Ron Howard MasterClass community, but unfortunately, that's a rare exception. Tan's MasterClass Hub doesn't have much activity, with most threads receiving little to no attention.
A complete breakdown of the Tan France MasterClass curriculum
Tan France has a very visual MasterClass, broken down into 12 easy-to-follow chapters. Here is a complete breakdown of the Tan France MasterClass curriculum.
Curriculum:
Meet Your Instructor
The Rules of Great Style
Capsule Wardrobe
Creating Looks From Your Capsule Wardrobe
Developing Your Personal Style
The Right Fit
Incorporating Color
Playing With Prints and Textures
How to Shop
Behind The Scenes of Queer Eye
Staying Current
Owning It
Course summary:
Tan France makes style seem not only important but attainable.
Seriously, I walked into this course as clueless as most of the "heroes" on Queer Eye, and I left the class with a good idea in my head of what I needed to do to develop my own sense of style.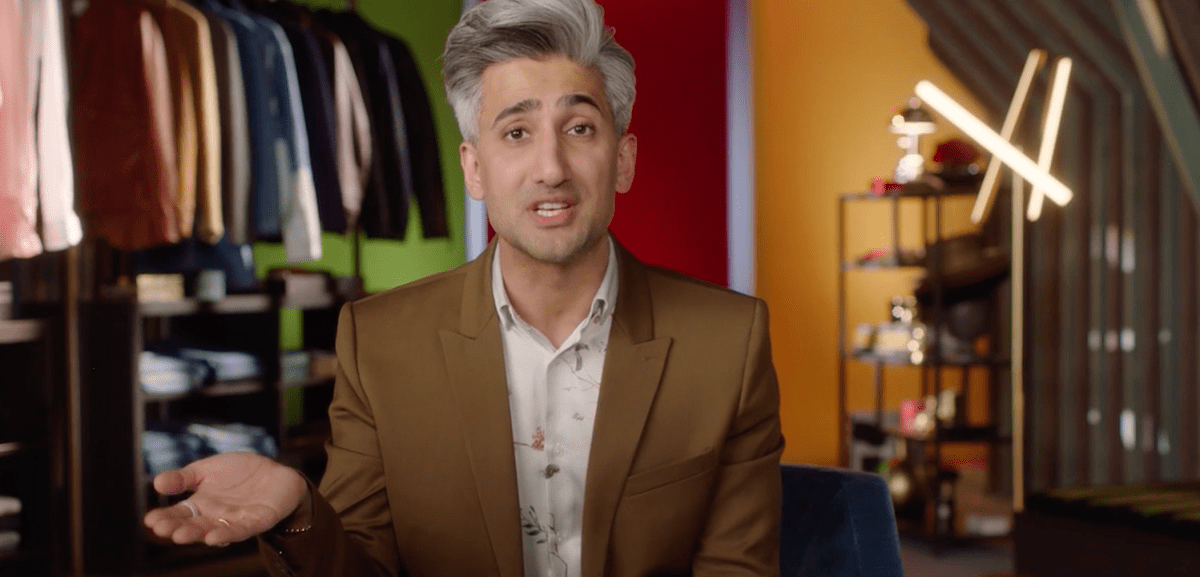 Not only that, the course left me adoring Tan France as a human being. He is refreshingly honest and real throughout the entire MasterClass. You don't feel like you're being taught or talked down to like in some MasterClasses and other courses.
Instead, you walk away feeling like you made a friend. It honestly felt like I was sitting in a room with one of my friends going through my closet.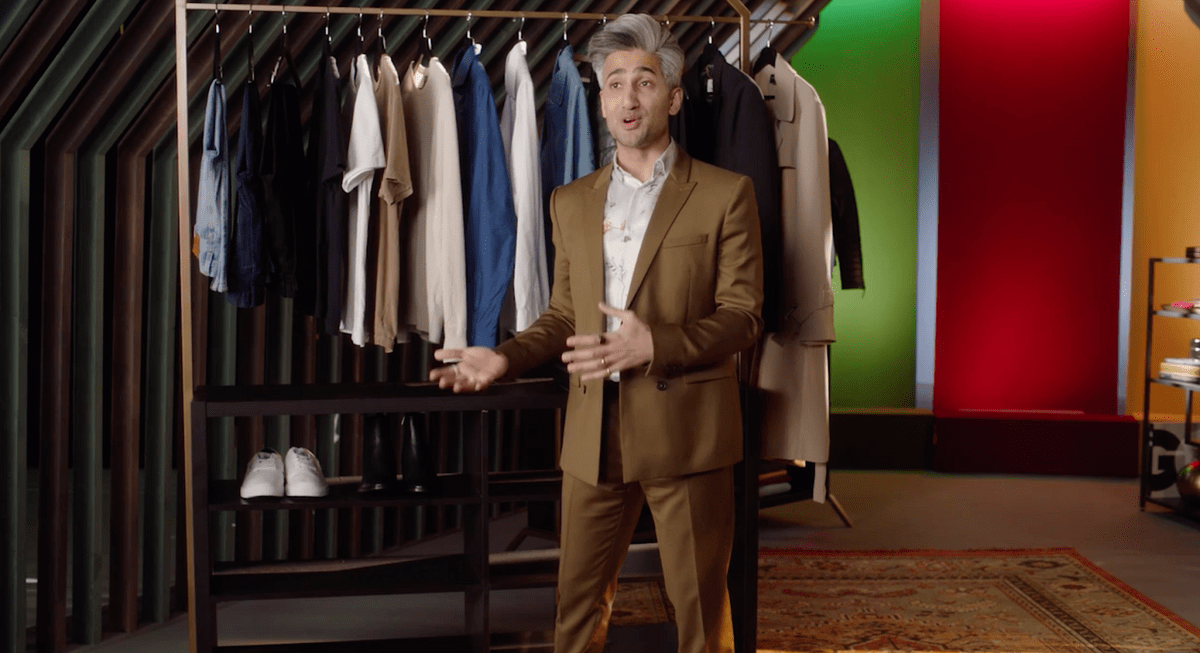 Alright, enough about how cool Tan is, let's dive into the course.
He has an awesome lively intro where he talks a lot about what you're about to experience. I appreciated the time he took to prep the student and gave a little taste of his journey. It reminded me of how Bobbi Brown opened her MasterClass. I loved it then, and I love it here.
He then goes into some broad strokes, talking about the rules of great style. This was probably the chapter where I learned the most. In the following sections, he dives into specific elements of style, showing you examples from his wardrobe and using models to accentuate his points.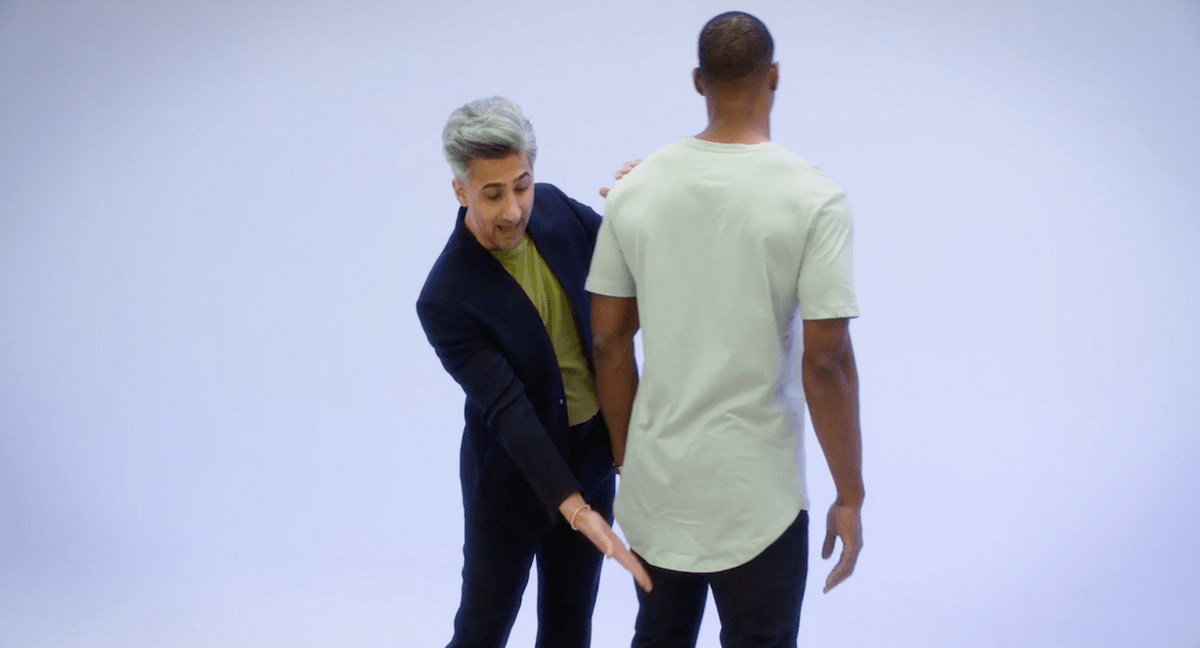 After that, he gives an exciting behind-the-scenes look at how they make Queer Eye. Is this vital to your style education? No. But is it a fun nod to fans of the show who most likely make up the bulk of his students? Absolutely.
What I learned
I've never really thought about style. Clothes were just whatever I had, and I threw whatever on. I just didn't care. I was seriously that guy.
Then I met my girlfriend. Picture this adorable petite fashionista who always dresses to the nines. She taught me a lot of the finer points of fashion and made me appreciate the work that goes into someone's appearance.
They were simple lessons like, "don't wear faded ratty cargo shorts" or "not everything you own has to be a graphic tee."
So, I had a little introduction to this world, but I was still totally clueless as to how to execute my own fashion. Sitting down to take Tan's class, I got an entirely new appreciation for style.
I learned so much from Tan's class, but I'm going to share my top ten takeaways here.
10 takeaways from this MasterClass
1. Style is for everyone:
Tan says that if you're not a nudist, then style is for you. Most people try to say that they have no style or that style isn't for them, but that just means they haven't found the right style yet. If people can see you, then you're in the public eye in some way.
2. Investing in your image can mold your entire life:
Your wardrobe can be your vehicle toward achieving what you want in life. When you want to be treated a certain way, professionally or personally, you set the tone with your clothes. By making conscious style choices, you're letting people know that you are worthy of respect.
3. There are definitely style rules:
While some people say that style has no rules, Tan disagrees. While fashion can be playful and fun, there are basic rules that can help you. These rules help you avoid looking like a seven-year-old playing dress-up. But according to Tan, there are only two rules: to know your proportions and know who you are.
4. You have to dress for your body type:
You have to know your body well to know what's going to look good on you. Just because something looks amazing on a supermodel doesn't mean it will look good on you. You must know your proportions before you even start looking for what to wear.
5. Your style should represent who you are:
Just because something looks hot on you doesn't mean that it's going to make you feel good. You need to find clothes that are a proper representation of your personality. That's the only reliable way to feel comfortable and find your specific style.
6. Notions of dressing your age are outdated:
Tan thinks the idea of dressing your age is outdated because times have changed. He points to Jennifer Lopez performing at the 2020 Super Bowl at 50 and says that this proves age places no limits on what we can and can't wear. If it makes you feel good, go for it.
7. You have to learn to self-edit:
Sometimes something you put on isn't going to feel great, and if you think for a moment that it feels distasteful, then it probably is. You're the best judge of that for yourself. Gender, race, and culture don't matter in these situations; what you feel matters.
8. You need a capsule wardrobe:
A capsule wardrobe is a collection of classic pieces that will work together with a lot of versatility. It allows you to create look after look. It should be classic, neutral, and something that could be worn at any time and reimagined.
Tan has had many items in his capsule wardrobe for more than ten years. Some examples of a capsule wardrobe include a great piece of outerwear, a black suit, a leather jacket, denim, and casual button-ups. The colors are often muted because colors come in and out of style.
9. Having a "long torso" isn't a thing:
When you think you can't find a shirt because you have a long torso, you're just not dressing to your body dimensions.
10. Don't be a slave to trends:
Trends can be an enjoyable part of fashion, but it's essential not to go overboard and hop onto every trend that comes along. You can pick and choose the ones that make you feel good. Remember, while trends once lasted for up to six months, we get new trends every three or four weeks now, thanks to social media.
See what you can learn about style with the Tan France MasterClass
Memorable quotes from this MasterClass
"It doesn't matter your age, your size, your race, your gender identity, everyone has great style in them; they just need to find it."

– Meet Your Instructor
"Knowing that I can take someone feeling so down on their luck, so low, and take them from that feeling to looking at themselves in the mirror and thinking 'I look darn good' is an incredible feeling."

– Meet Your Instructor
"Style is for literally every person. If you're not a nudist, style is you."

– The Rules of Great Style
"Don't wear something that is fundamentally not you because it's going to hurt your self-esteem."

– The Rules of Great Style
If you are over seven years old, you do not need jelly shoes in your life."

– The Rules of Great Style
"I'm trying to teach you all how to embrace your style, not mine."

– Developing Your Personal Style
"There's always doubt when it comes to style because it's subjective. People not loving what you're wearing doesn't mean you're doing it wrong."

– Owning It
"I refuse to be the reason I'm unhappy."

– Owning It
Tan France MasterClass pros and cons
Before you spend just shy of two and a half hours on the Tan France MasterClass, you should check out this list of my top pros and cons. It will help you make a more informed decision.
Pros
Tan has put together an amazing class, and these pros really drive that point home.
Great introduction
Uses models effectively
Shows you his own wardrobe
A behind-the-scenes look at Queer Eye
Awesome workbook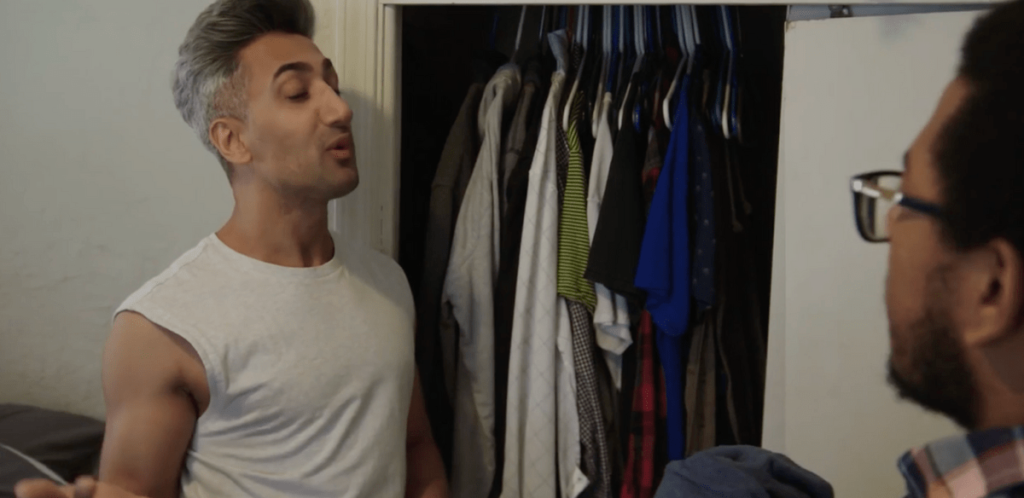 Cons
Of course, there were a few issues. While these are by no means deal-breakers, there are still some cons to examine.
Talks too fast for 2x speed
Class is very short
Hub is lackluster
Do I recommend this MasterClass?
I definitely recommend Tan France's MasterClass. This is one of those classes that could honestly be a life-changer for some people. Honestly, I feel like it has been for me.
The enthusiasm of this beloved style icon is infectious, and you'll find that you're starting to see yourself in a new light. If this class has taught me one thing, it's that there's a personal style within us all, so go out there and find it, you fierce fashionista!
Start your membership today to grab this unique chance and learn style, interior design, and makeup from the absolute stars of the industry.